7 Huge Beauty Trends That Will Be Out in 2018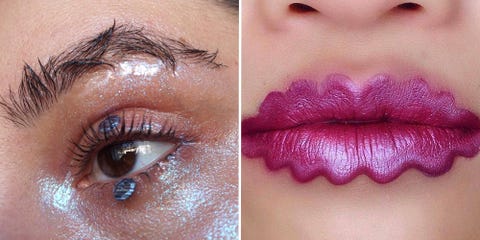 Alright, folks—we've got some good news and some bad news. The good news is that the crazy, mind-melting, WTF-worthy sideshow known as 2017 is almost over. The bad news is that as we say hello to the new year, we'll also be saying goodbye to a heap of 2017's wildest, coolest, and most-viral beauty trends.
We know, we know. But before you tear up, we'll point out the obvious—no trend truly ever dies (proof: crimped hair), nor should trends ever really dictate what you should and shouldn't wear, because you do you. Even still, we'll be seeing a lot less of these looks in the new year, so please, pay your respects by remembering the year's craziest beauty trends that are going to go "live on a farm" in 2018.
This content is created and maintained by a third party, and imported onto this page to help users provide their email addresses. You may be able to find more information about this and similar content at piano.io