Editors handpick every product that we feature. We may earn commission from the links on this page.
20 Lazy Girl Summer Beauty Tips
Easy tricks for a very pretty summer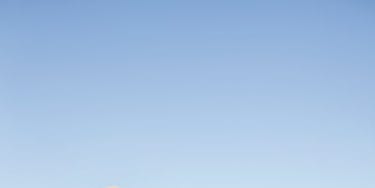 Lazy girls, listen up! With easy hair products and beauty tricks, you'll be looking good all season-long with minimal effort (woo hoo!).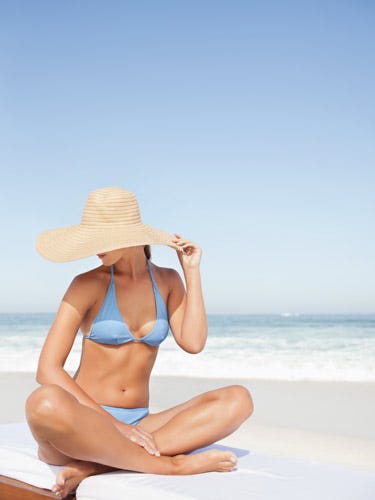 Wear A Hat
Be stylish and smart by popping on a floppy topper before heading out to your cabana. The style feels old-school glam, but has the added nicety of covering up your ears and hairline should you forget to reapply sunscreen as often as you should.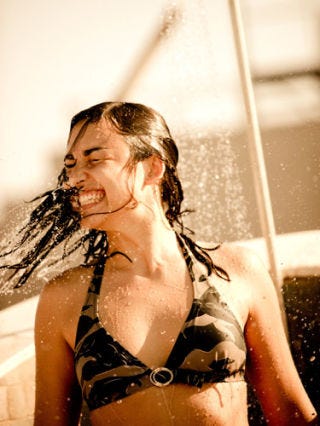 Shower Before Swimming
Even if your backyard water is calling your name (loudly), wait a sec before diving in. Step into the outdoor shower that's a fixture at most pools and get your mane wet. Thirsty, dry hair strands will soak up fresh water before being touched by chemical-filled, chlorinated liquid. Makes sense, right?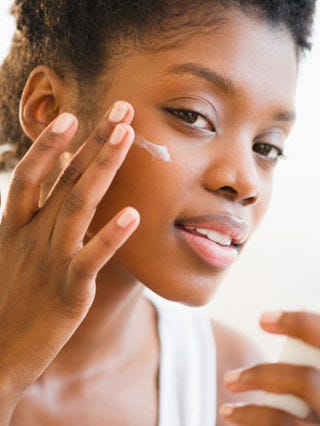 Use a Primer
The silky formula feels lightweight on and only adds seconds to your routine. It gives your foundation, bronzer, and blush something to hold on to, making it stay longer. You get to reapply less frequently.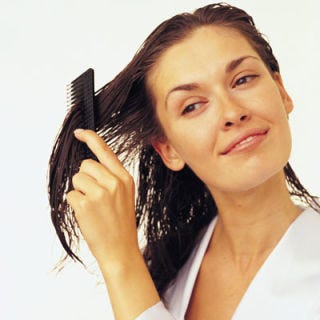 Start Drying Immediately
We've saved on our drying time recently by picking up a few smart, in-shower tools. Goody's new wide-toothed comb is made to work through tangled, wet strands, and a smart design acts as a squeegee to push out get excess moisture.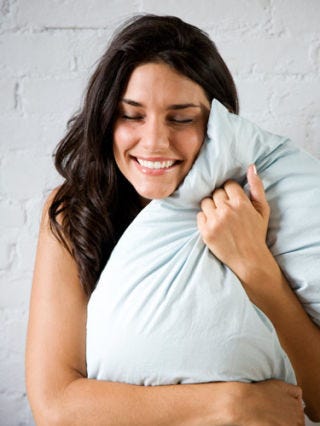 Use Spray Tan Protection
Ladies that use self-tanner, whether at home or in a spray tanning salon, know the dread of getting solution on their sheets. Extend laundry day by slipping an old t-shirt over your pillow before you hit the sack. It'll protect your linens from any color rubbing off.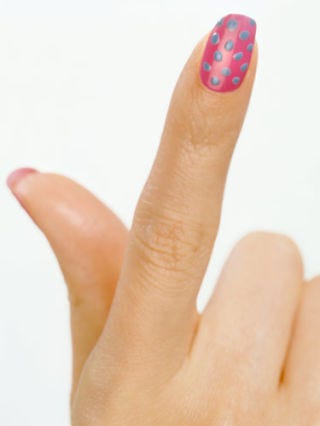 Stick It On
The bevy of nail stickers out there are way easier to apply than you think. If you haven't tried, pick some up! Sally Hansen uses real polish, meaning they're easy to remove, and a new pedicure version lets you get gussied up on the cheap (and on your own couch!).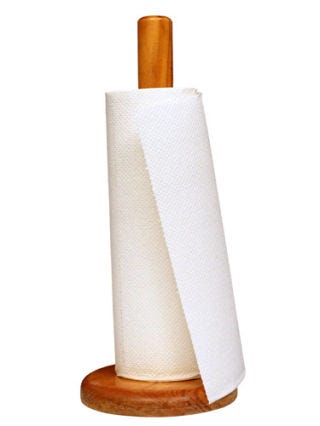 Pick Paper
Towel-dry your strands faster by picking something other than terry cloth: Paper towels are way more absorbent! Grab a few from the kitchen and squeeze out water before using your dryer.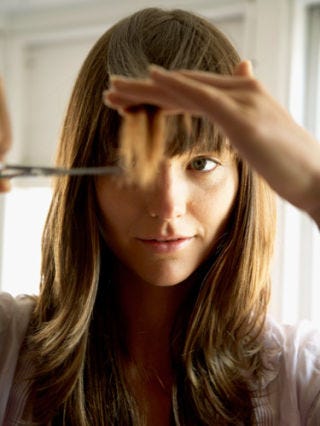 Cut Your Own Bangs
Maintaining fringe is hard! For the best trim at home, twist small sections of your bangs and cut into them by holding your scissors horizontal to strands, rather than perpendicular. Too scared? Check and see if your salon offers free touch-up snips.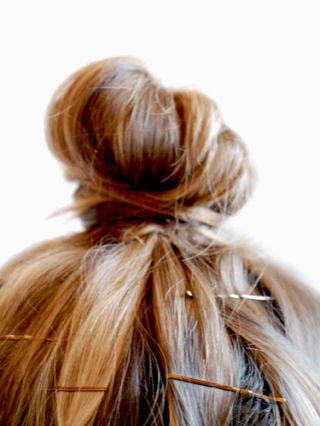 Try a Topknot
The style's super fashion-y, but even better, quick, easy, and cooler than long, heavy hair. Pull strands into a high ponytail, tie, twist, and poke hairpins into the coiled locks.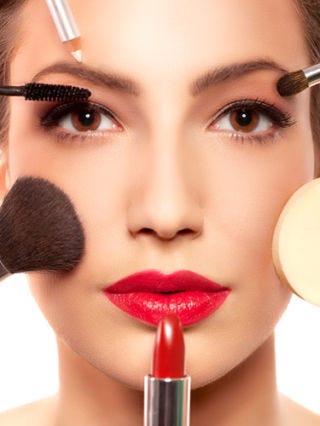 Counter Culture
Have a formal shindig that requires more than just a coat of mascara and some lip balm? Avoid stressing over it by heading toa makeup counter at your local department store. The pros there will happily show you the wares—a.k.a. do your makeup.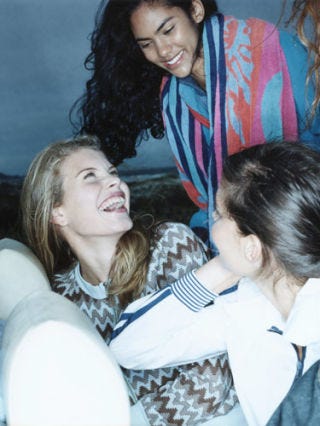 Plan Wisely
Heading to the beach with your girlfriends? Chat beforehand to divvy up who will bring what. Let someone bring a hairdryer, someone bring shampoo and conditioner, and someone bring hte sunscreen.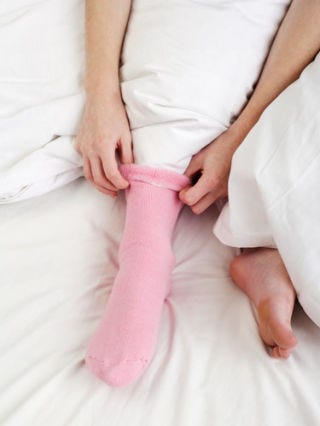 Sock Up
Summer sandals and flip-flops can wreak havoc on your soles. Keep heels soft by pulling on moisturizing socks for 15 minutes before bed. Coated with special ingredients, they fight calluses so you can avoid more aggressive scrubbing later.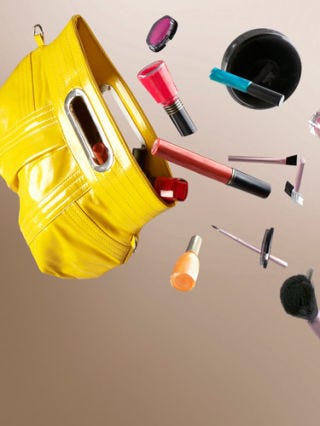 Multi-Task Mania
When shopping for summer makeup, pay close attention to double-duty products. Finds that work on lips, cheeks, and eyes keep luggage light and your routine easy.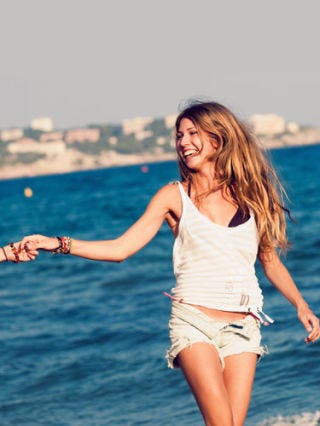 Brighten Up
Ladies that'd love some seasonal highlights but haven't gotten around to booking a salon appointment can take care of it day-of. New options let you comb color through, leaving glowing color that stays in until your next shampoo.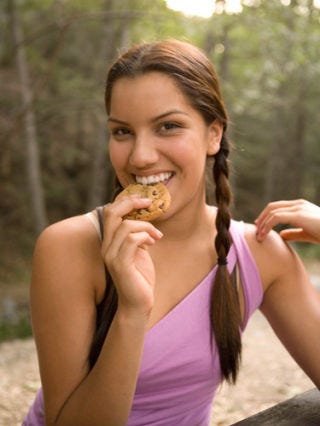 Braid & Go
Forget laboring with a curling iron. The easiest way to get beachy waves (sans the sea) is to braid damp strands into two pigtails. Leave them in while you sleep or run errands, take out, and rake a hand through them. Perfecto!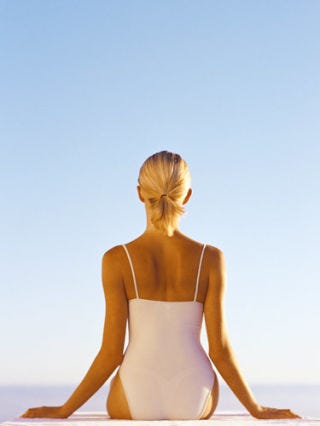 Wipe Up
Scared off of messy self-tanner lotions and foams? The foolproof version comes in pre-soaked, disposable towelettes. Bonus: They're perfect for packing on vacation!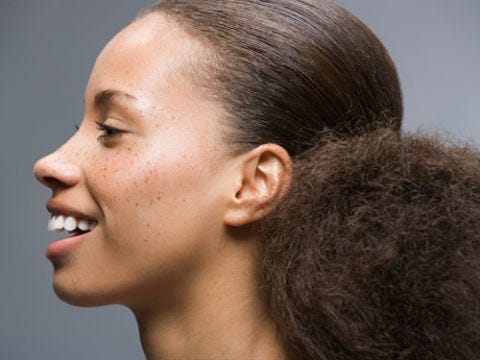 Frizz Fighters
At the end of your rope with humidity-induced frizzies and fly-aways? Forget potions, lotions, and blow-drying tricks. Grab a tube of clear mascara, and use the wand to shape those little pieces of hair into submission.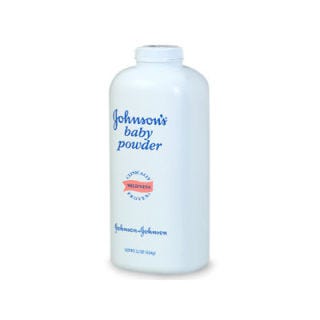 "Courtesy of Johnson & Johnson"
Oh, Baby
Make sure your bathroom vanity is stocked with a bottle of baby power. The multi-use hero is good for any uncomfortable chafing that might happen on your long beach stroll. It's also good at taming oily locks, too—it was the original dry shampoo!
This content is created and maintained by a third party, and imported onto this page to help users provide their email addresses. You may be able to find more information about this and similar content at piano.io