15 Post-Vacation Beauty Treatments
Frolicking in waves and soaking up the sun on vacay is heaven for our moods, but tropical trips have the potential to wreak havoc on everything from our manes to manicures. To help bounce back post-trip, we tapped a trio of beauty professionals for their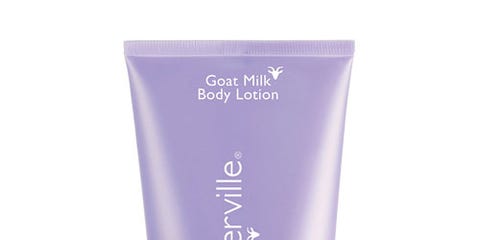 Frolicking in waves and soaking up the sun on vacay is heaven for our moods, but tropical trips have the potential to wreak havoc on everything from our manes to manicures. To help bounce back post-trip, we tapped a trio of beauty professionals for their expert-rejuvenating tips.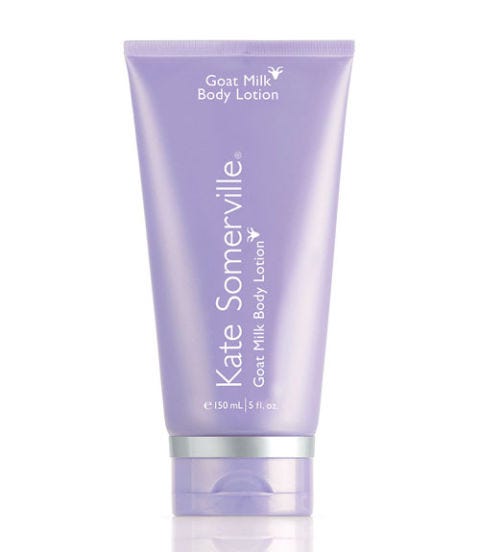 Sunburn - Body
Hey, we don't blame you for relaxing oceanside in the sand, but if you laid out sans UVA and UVB protection, then your skin is suffering at the helms of the sun's rays — which is almost sure to leave a mark. To help ease the burn, dermatologist Dr. Amy Wechsler advocates one surprisingly natural ingredient to treat the body. "Whole milk contains proteins and is a super-soother for sunburn and other skin irritations," she advises. For all-over body care, Kate Somerville's Goat Milk Body Lotion ($32) is up for the job.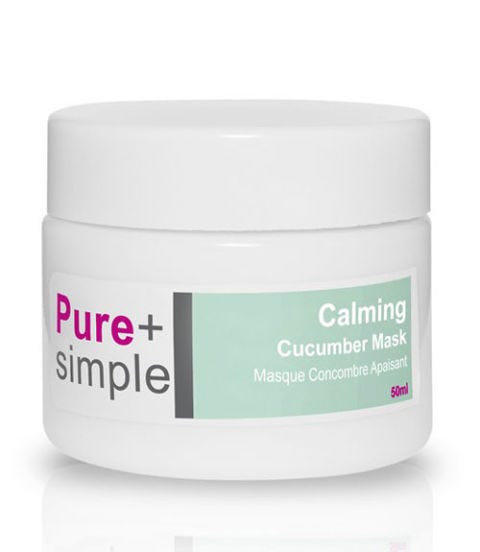 "Courtesy of Pure + Simple"
Sunburn - Face
Because facial skin is more prone to breakouts, it's better to remedy burns with a product targeted specifically for upper-neck use. For this, Wechsler supports another refrigerator-stocked ingredient. "Cucumbers contain Vitamin C and Caffeic Acid, two antioxidants," she says, "that when applied to the skin, help sun damage." Pure + Simple's Calming Cucumber Mask ($21.46) is sure to do the trick.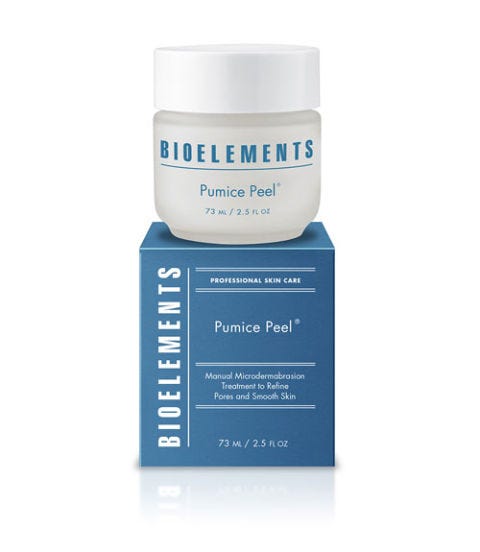 "Courtesy of Bioelements"
Clogged Pores
Sipping sugary cocktails and gobbling up those endless vacation buffets might have left your pores as big and full as it did your belly. Clear them out with Bioelements' Pumice Peel ($51), a microdermabrasion treatment that shrinks pores, while also improving the appearance of spots and lines. So, if it weren't for your Facebook photo album, nobody'd ever know you bon voyaged.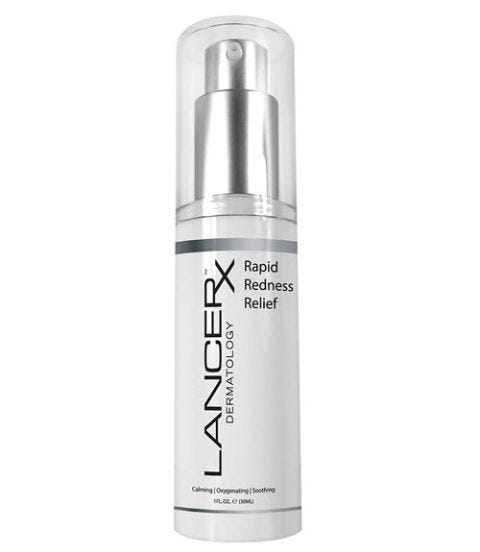 Red Skin Tone
Vacations are all about getting some R&R, but nothing can stress you out more than a beauty crisis like patchy, cherry-toned skin. Reverse back to your normal skin tone in a snap with Lancer Dermatology's Rapid Redness Relief ($100) — its aloe leaf, algae, grape, and green tea extracts are what makes this product pack such a punch.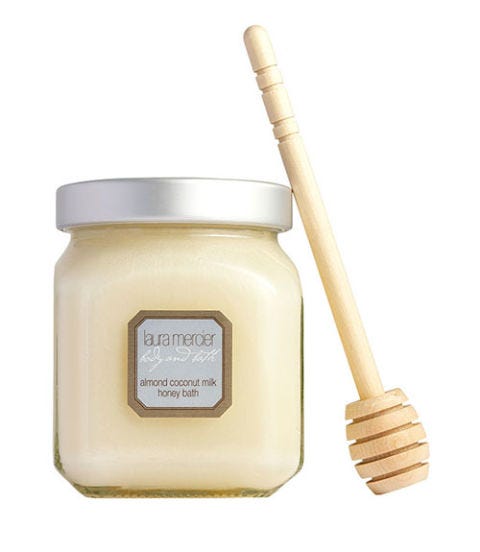 Peeling Skin
Even though redness has thankfully vanished, your skin might start to peel. Turns out, you don't necessarily have to wait for flaky skin to fade naturally. Instead, Wechsler says to dip inside a milk bath for 20 minutes. "The milk's lactic acid will weaken the glue that lets dead, ready-to-be-shed, cells stick to the skins surface — helping to smooth skin." Look for Laura Mercier's Body and Bath Almond Coconut Milk Honey Bath ($40).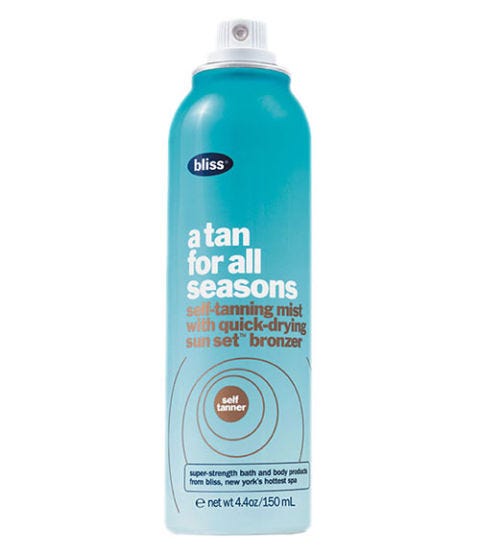 Uneven Tan Lines
There's nothing that says, "I just got back from vacation," more than sunglass and bikini tan marks. And sure, you could grab any ol' tan spray to become "whole" again, but we found an instant bronzer that goes above and beyond. Bliss Spa's A Tan For All Seasons ($36) self-tanner contains pyrus malas fruit extract, an antioxidant, that Wechsler says disarms damaging free radicals, reduces wrinkles, and prevents future sun damage. In other words, it's a triple threat in a can.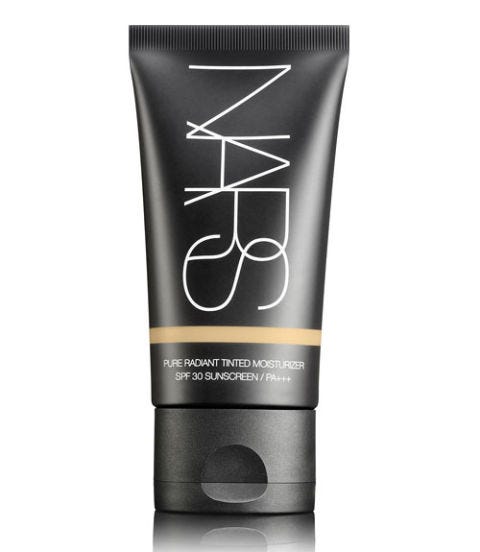 "Courtesy of Bloomingdales"
Plane Ride
Long flights might be a great time to catch up on some reading, but they're also prime time to drain our skin of its hydration. To re-quench, steer clear of your normal, heavy foundation and instead grab a tinted moisturizer. We like Nars' Pure Radiant Tinted Moisturizer ($42) with SPF 30, which comes in a spectrum of shades. And once the inevitable jet lag kicks in, slap on Dr. Jart+ Water-Max Sleeping Mask ($58) to get the ultra-moist skin you'll be dreaming about.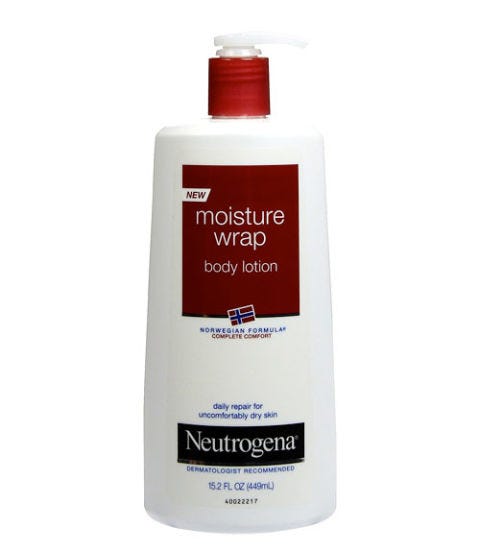 Dry Skin
Soaking your feet is one thing, but diving right in a chlorinated pool can take a serious toll by mega-dehyradrating your skin. Not a cute look, to say the least. Get back your sexy, smooth surface by applying a noncomedogenic (oil-free) body moisturizer. Wechsler recommends Neutrogena's Norwegian Formula Moisture Wrap ($10.49), and we nod our head in approval.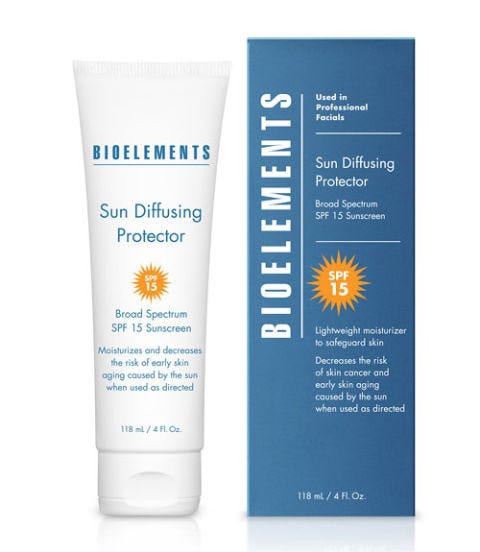 "Courtesy of Bioelements"
Sun Shield
Just because you're back home doesn't mean the sun isn't something to worry about. Prevent future damage with Bioelement's Sun Diffusing Protector ($39) that shields you from rays with SPF 15 protection. It's pretty much the sun's not-so-evil nemesis.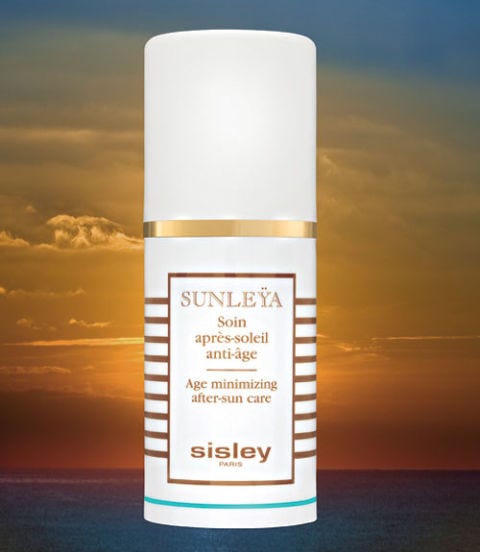 Aging Skin
We all know that ultraviolet rays can be a leading culprit in causing wrinkles, so it only makes sense to use a product specifically targeted to penetrate this pesky problem post-sun. That's where Sisley Sunleÿa Age Minimizing After-Sun Care ($235) comes in. Its hydrating properties zap away fine lines and it comes fully stocked with "Heat Shock Proteins," designed to wage war on later exposure. Bring it, sunny!
Sun Damaged Hair
Scientists at Living Proof have discovered that hair is damaged just as much by the average tropical vacation as it is when bleached. Yikes! And if that's not horrifying enough, expert hair stylist Ward Stegerhoek shines light on how the sun can wreak havoc on our tresses. "[The sun] breaks down the protein in the hair's protective cuticle layer and its internal cortex, thereby weakening it and making it more prone to breakage." But before you fret too much, know a cure is in sight: Alterna's Summer Sun Recovery Spray ($20) not only quenches hair with moisturizing benefits and adds shine, but will also protect hair from future harm. Whew, crisis averted!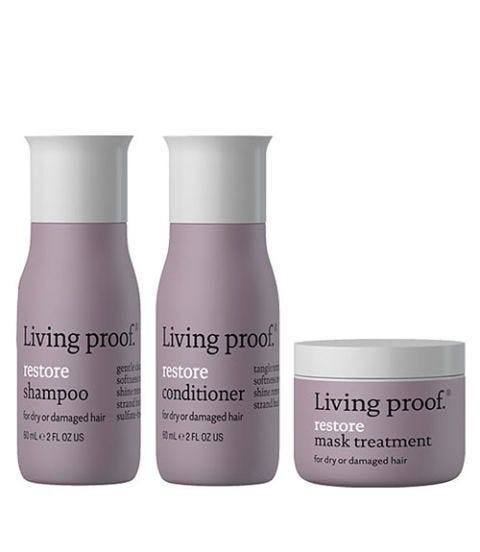 "Courtesy of Living Proof"
Chlorine and Sea Water Damage
If your hair feels crispier after vacation, there's a reason. "Chlorine is an oxidizing agent, which can both bleach hair of its color and damage hair by increasing hair porosity, the ability to absorb and retain moisture," shares Stegerhoek. And saltwater exposure can be just as harmful. Coming to our rescue is Living Proof's Restore Discovery Kit ($29) that includes shampoo, conditioner, and a mask. The sulfate-free products contain Octafluoropentyl Methacrylate (OFPMA) which, "creates a protective shield, repels dirt, oil or minerals — like salt," says Stegerhoek, "and help ensure the hair strands have the optimal level of moisture."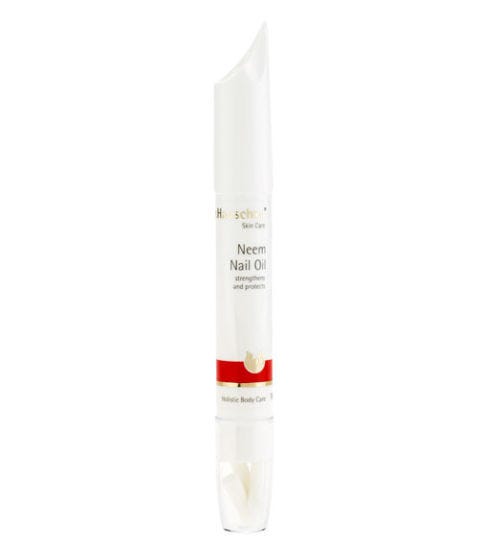 "Courtesy of Dr. Hauschka"
Nail Rescue
Given that just five to 10 minutes out in the sun is enough to weaken our nails, you can only imagine what a sun-soaked vacation could do. "Healthy nails do not contain ridges, spots, or discolorations," says green celebrity nail stylist Jenna Hipp. If you notice any of these on your digits reach for Dr. Hauschka's Neem Oil Pen ($19.95). Hipp is a fan because it contains soothing properties that make nails baby-skin soft. And its on-the-go ease and nail growth properties are the icing on the cake.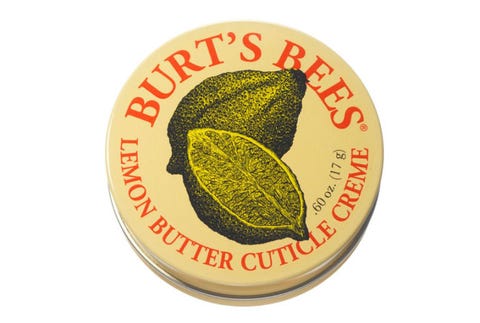 "Courtesy of Burt\'s Bees"
Cuticle Cure
While you might be desperate to get back your strong, healthy talons, we suggest you heed Hipp's advice before seizing any tools. "Never push back your cuticles when they're dry, as this could easily cause painful hangnails later," warns Hipp, who advises using cuticle treatments rich in lemon and lime antioxidants that also help kill germs. Burt's Bees Lemon Butter Cuticle Creme ($6) fits the bill by not only melting cuticles like, well, butter — but by also nourishing nails with Vitamin E and sunflower oil.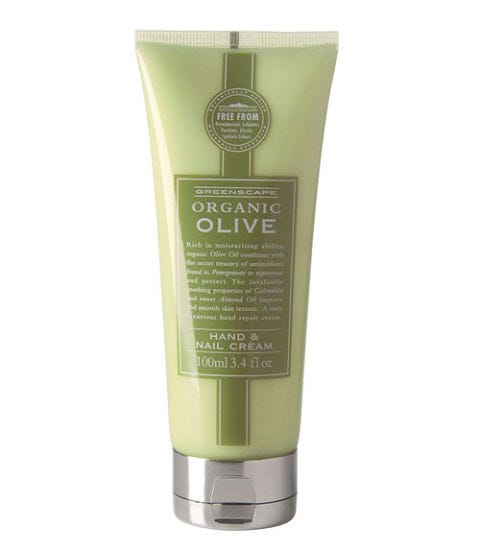 Digit Renewal
No ultra-replenishing manicure is complete without topping it off with an olive-oil-based treatment. Hipp loves the organic ingredient for its moisture-binding abilities and antioxidant richness. Slap on the olive-y goodness with Greenscape's Organic Olive Oil Hand and Nail Cream ($8.86) and wave your vacation woes good-bye.
This content is created and maintained by a third party, and imported onto this page to help users provide their email addresses. You may be able to find more information about this and similar content at piano.io