Editors handpick every product that we feature. We may earn commission from the links on this page.
Your Guide to Perfect Party Makeup
Your go-to guide for beauty looks perfect for any holiday party.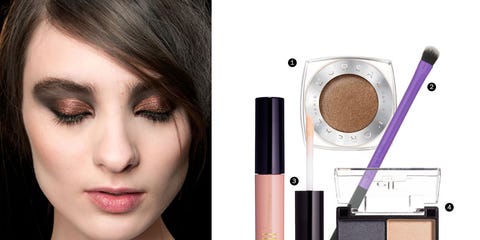 Looking for some beauty inspiration this holiday season? We asked celebrity makeup artist Nico Guilis (she's worked with Alexis Bledel and Dree Hemingway!) for some tips on how to master some of the most gorgeous makeup looks from the runways. And the best part? With her easy-to-master instructions, you can rock these looks at your next party!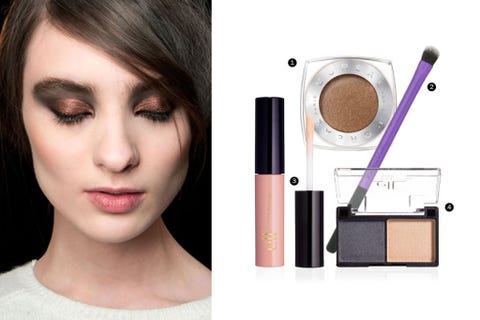 REFINED METALLICS
Instead of standard gold and silver, opt for a deeper, more sophisticated metallic eye, like the burnished take at Andrew GN A/W 2013. "The look is very late 1920s-inspired, and the tone of the bronze looks marvelous in the evening light," says Guilis. To achieve the look yourself, use a flat medium brush (2.Real Techniques Shading Brush) to place a slate grey shadow (like the left shadow in e.l.f's Essential Holiday Glitter Eyeshadow Set, 4) on the lids and gently fan out. "If you don't want to carry the dark pigment all the way to the brow, bring it just past the crease," suggests Guilis. Top with a bronze (1. L'Oréal Infallible® 24 HR Eye Shadow in Amber Rush) for sparkle—press first onto the inner corners of the lids, then gently blend out to the lid.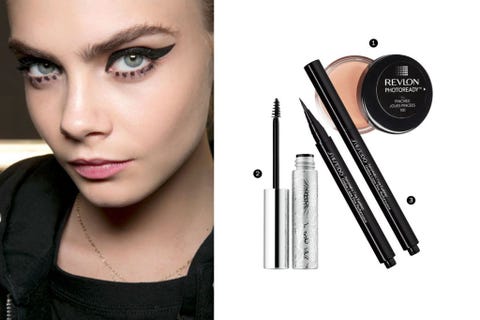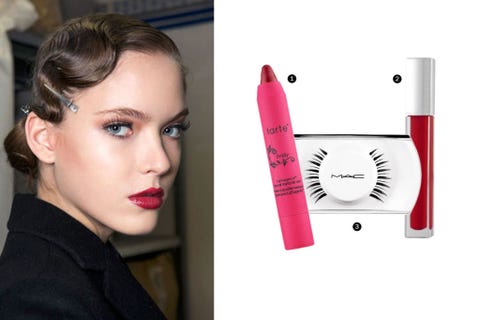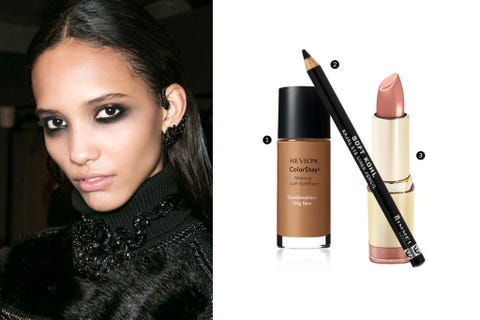 SHADOW DANCER
Spotted: the perfect sultry, feather-fumed eye at Roberto Cavalli A/W 2014. Begin the look by rimming a smudgy kohl liner such as Rimmel Soft Kohl Kajal Eye Liner Pencil (2) onto both lash lines. "Really press the pigment close to the lashes, you want it to cover everything," advises Guilis. After, smudge out the black liner in small, painterly strokes using a stiff, flat brush—try not to bring the shape out too low or high. Keep the skin semi-matte with Revlon ColorStay™ Makeup (1) and finish with a creamy, unassuming nude lip (Milani Color Statement Lipstick in Nude Creme, 3).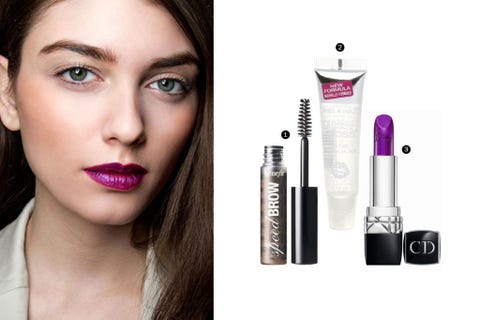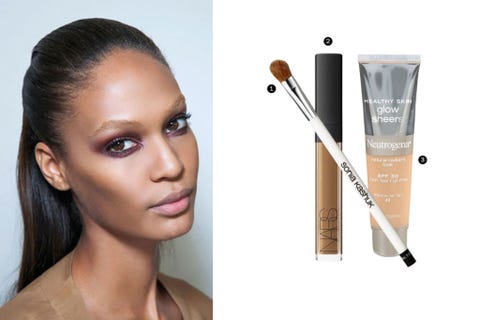 MAKE IT BERRY
A cranberry eye is rich alternative to the classic smokey eye—and deceptively flattering on everyone. "The look is all about the pigment, shine and texture of the color—the trick is the keep layering and varying the shadow until you get the depth you want," explains Guilis. First, use a medium crease brush such as Sonia Kashuk Medium Eye Shadow Brush (1), to create the shape of the shadow around the eye (Guilis recommends MAC Cranberry Eye Shadow), then extend that color underneath the lids with a smaller brush. To achieve the look's high beam complexion—first apply NARS Radiant Creamy Concealer (2) on the nose, under the eyes, chin and forehead, then blend the pigment out onto the skin using Neutrogena Healthy Glow Sheers® (3).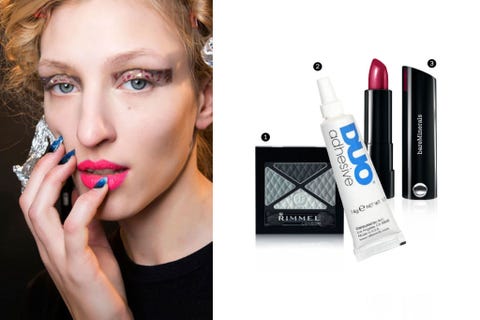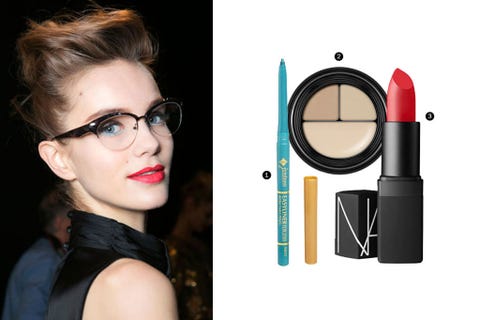 A BEAUTIFUL SIGHT
Pull out the Warby's—we've only got eyes on this playful yet put-together take on color for glasses wearers. "There's a great distinct contrast to the lip—but it's beautifully done," says Guilis. For warmth and definition to the face, enhance the brow with a warmer tone; Smashbox Cosmetics Brow Tech Trio in Auburn (2) works well. Pop a sheer coral-red (NARS Sheer Lipstick in Manhunt, 3) on lips, and add a flash of Jordana Easyliner for Eyes in Mint (1) pastel along the lash line for an unexpectedly cool and eye-catching dash of color behind your frames.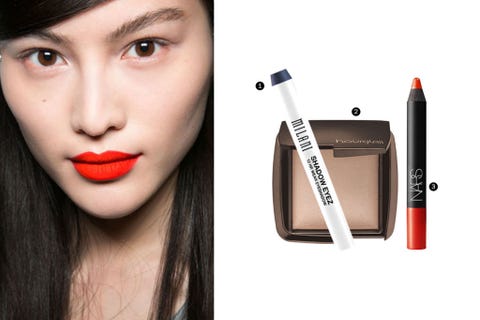 THE ULTIMATE HOLIDAY RED
When in doubt, paint the town red—especially in this tomato-hued lip from Ohne Titel A/W 2013. "It's a timeless, classic look—one of my favorite ever, actually" admits Guilis. To achieve a foolproof finish all night long, she recommends an all-in-one lip pencil to slip in your purse, such as NARS Velvet Matte Lip Pencil in Red Square (3). "It has these wonderful orange tones, it goes on easy, and a little goes a long way to outline and fill in the lip," she explains. Infuse a similar texture throughout the look; in soft-focus skin (Hourglass Cosmetics Ambient Lighting Powder, 2) and a subtle shimmer at the inner corners (Milani Shadow Eyez 12 HR Wear in Winter White, 1).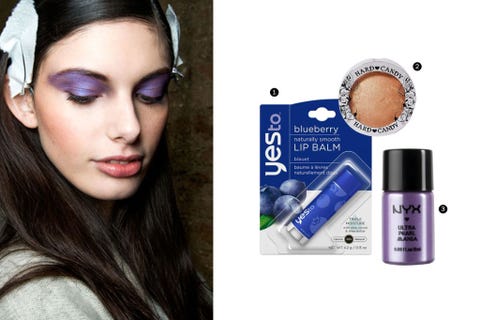 This content is created and maintained by a third party, and imported onto this page to help users provide their email addresses. You may be able to find more information about this and similar content at piano.io