Editors handpick every product that we feature. We may earn commission from the links on this page.
The 20 Best Eyebrow Pencils For Perfect Arches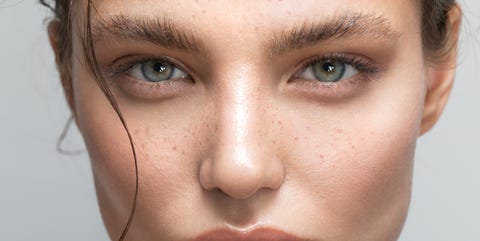 Not to exaggerate, but I would die without my eyebrow pencil. You know how Abbi Jacobsen says in Broad City, "I finally figured out my eyebrows. They're sisters, not twins"? Well, my eyebrows are distant cousins with nothing in common who are dying to log off their family Zoom call. They're just fundamentally different. Without my trusty pencil, my right brow is missing a chunk of its arch and I am compelled to stare at it in every mirror I pass. I've labored and fought and wasted time with pencils that are too brittle, too soft, too harsh, or too liable to smear. And now that a professional wax or threading is currently not an option, I'm left to even out my grown-out, catawampus arches with pencil alone. So, I've been forced to reevaluate my current arsenal, and find the very best new options for making my brows more harmonious. Here, the absolute best of the bunch.
This content is created and maintained by a third party, and imported onto this page to help users provide their email addresses. You may be able to find more information about this and similar content at piano.io