Editors handpick every product that we feature. We may earn commission from the links on this page.
The 8 Best Perfume Gift Sets to Buy Right Now
Ideal for fragrance commitment-phobes.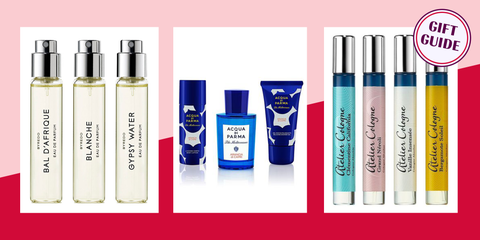 Scent isn't like all the other beauty products. Unlike a lipstick or a tube of mascara, a fragrance becomes part of your essence and identity. Whether you like it or not, scents evoke a certain time and place, and are inextricably linked to memory and emotion. Some of us change our scent depending on our mood, others only opt for perfume on a special occasion. Whatever your relationship with scent is, one thing is for sure: You'll want the right one, one that works for you, and these perfume gift sets are a smart way to try before you really buy. Ahead, our eight favorite sright now.
This content is created and maintained by a third party, and imported onto this page to help users provide their email addresses. You may be able to find more information about this and similar content at piano.io