Hair How-To: Tie a Head Scarf
Great for sleeping, summer, and you know, feeling glamorous.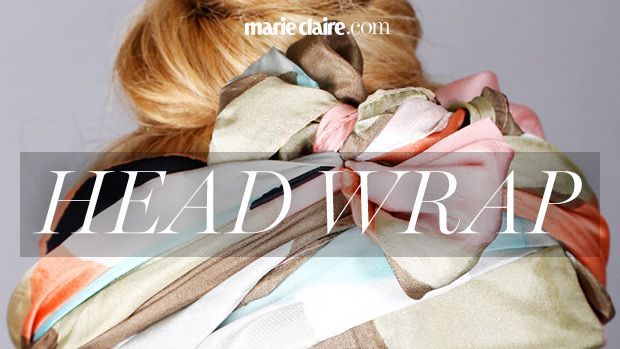 (Image credit: Kathryn Wirsing)
Step One: Tie your hair up in a ponytail ensuring it sits high on your head.
Step Two, Three, and Four: Twist your hair around itself forming a bun and use u-pins to hold in place.
Step Five, Six, and Seven: Starting at the nape of your neck, take a long scarf and bring up to your forhead, cross over, bring back down to the nape of your neck, cross over, and bring back up to your forhead. Ensure that each time you cross the scarf over, it's tightened. (Editor's note: Depending on the length of your scarf, you may only be able to cross the scarf over itself once.)
Step Eight: Tie the scarf in place in a bow on the top of your head.
Step Nine and Ten: Take the remaining length of scarf, twist it, and tuck it into the top of the wrap.
Fashion Credit:
Scarf by Marimekko (opens in new tab)
More Hair How-Tos:
How to Use Bobby Pins in Ingenious Ways