Hair How-To: A Badass Volume Ponytail
Faux-hawk style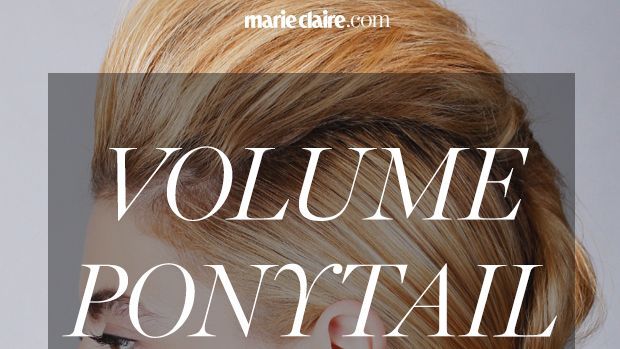 (Image credit: Kathryn Wirsing)
Step 1. Start with your hair brushed back.
Step 2. Section the top part of your and twist and pin it up for now.
Step 3. With your remaining hair, create a slick, low ponytail and secure with an elastic.
Step 4. Unpin your top section of hair and have it fall forward. Start to tease it starting with the back section and move your way forward. You'll only want to tease the first 4-5 inches of hair closest to your crown.
Step 5. Now, flip your teased hair over and where you sectioned your hair in the back, make 2-3 small twists and pin into place. Continue to make 2-3 more twists, pinning and you go down your hair. Stop when you reach the elastic of your first ponytail. Then take a piece of hair from your first ponytail and wrap it around your loose hair--creating one big ponytail. Pin hair into place underneath.
Step 6. Gentlely pull at the twisted hair in the back to create texture and smooth the front of your hair. Finish with hairspray.
More Hair How-Tos: