Hot Weather Survival Guide
From sporty beach days to office picnics, beat the summer heat with these expert beauty tips for staying gorgeous wherever the season takes you.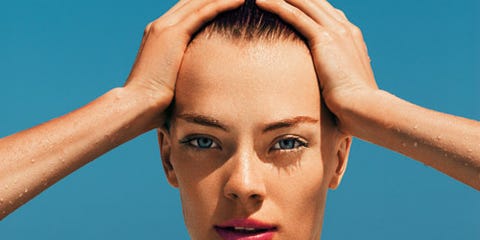 From sporty beach days to office picnics, beat the summer heat with these expert beauty tips for staying gorgeous wherever the season takes you.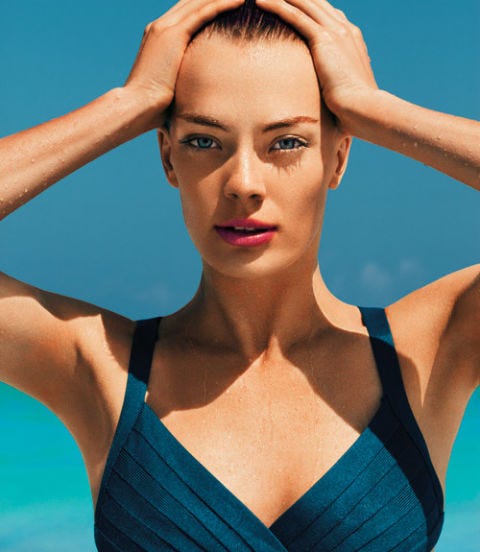 Good Day Sunshine
Summer may be the most wonderful time of year, but it can wreak havoc on hair, nails, and skin. Now, leave the remedies to us, and go enjoy the sunshine!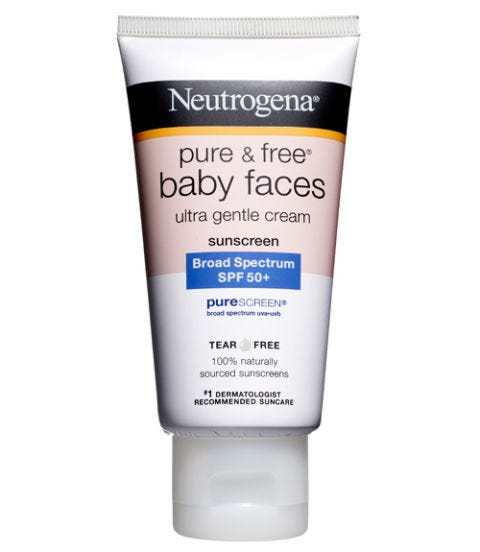 Good Day Sunshine
SUMMER SCENARIO: It feels like your sunscreen is suffocating your skin.
QUICK FIX: Heavy-duty sunscreens — especially sport formulas — are meant to stay put, making them hard to wash off at the end of the day. "Sunscreen ingredients do not typically clog pores, but chemical formulas contain ingredients that can irritate if not thoroughly washed off after use," explains Beverly Hills dermatologist Dr. Robin Schaffran, adding that physical filters like titanium dioxide and zinc oxide can require extra steps for proper removal. Instead of scrubbing skin clean, Schaffran recommends using a foaming wash followed by cleansing oil "if you still feel a film on the skin."
MC RECOMMENDS: Neutrogena Pure & Free Baby Faces SPF 50+ With PureScreen, $11; Sun Bum SPF 30+ Face Stick, $9; Simple Cleansing Facial Wipes, $7; Shiseido's Ultimate Cleansing Oil, $25.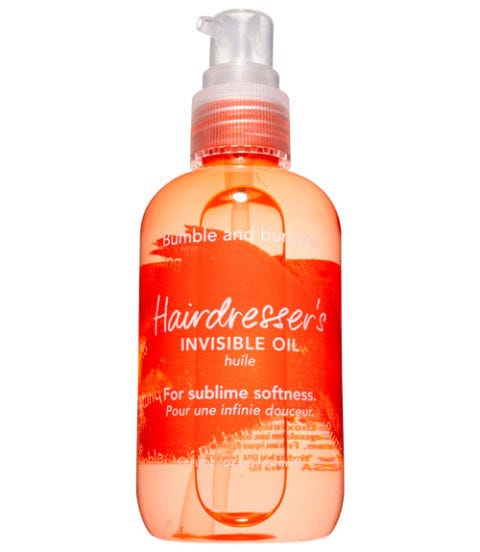 Good Day Sunshine
SUMMER SCENARIO: Your potential in-laws invite you sailing, but snapshots of you with windblown hair and a greasy face won't be fit for the family album.
QUICK FIX: Impress his parents by looking polished and put together with simple, natural makeup. "Skip powder because it'll cake when you sweat," advises celebrity makeup artist Nick Barose, who works with Rashida Jones and Vera Farmiga. Instead of blotting papers, he suggests stashing Viva paper-towel sheets to help mop away sweat: "Sometimes blotting paper isn't enough and tissues will leave white fuzz." For a glamorous coif, Tina Dizon, owner of The Private Room salon in Beverly Hills, recommends tying back hair with a scarf. ("You can twist the fabric to create a rope-style headband.") Just remember to smooth a little oil or leave-in conditioner on the ends. "With wind, hair is going to tangle. Oil keeps away frizz and protects hair," Dizon adds.
MC RECOMMENDS: Bumble and Bumble Hairdresser's Invisible Oil, $38; Sunday Riley Effortless Breathable Tinted Primer, $48.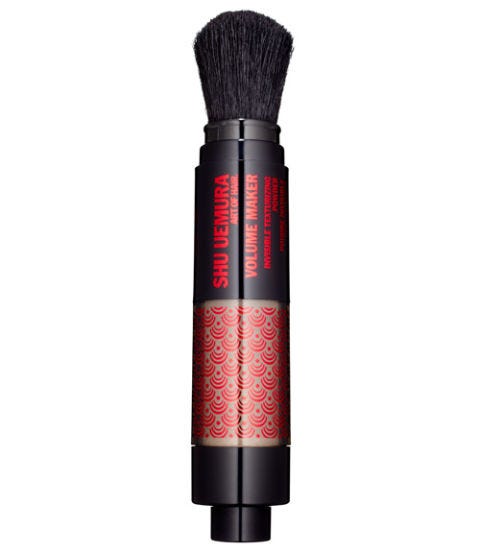 Good Day Sunshine
SUMMER SCENARIO: You want to impress your new BF's buddies by joining in their beach volleyball, but you're worried your waves will turn to cotton-candy frizz.
QUICK FIX: A high, flirty ponytail lets you play along and still look polished with hair securely in place. (Use a bit of volumizing powder at the roots for extra staying power.) The caveat? Never pull back strands when they're still wet from a swim or the shower, warns Dizon. "Wet hair stretches more, and as it dries, it will shrink up and break around the elastic," she explains.
MC RECOMMENDS: Shu Uemura Art of Hair Volume Maker, $45; Rickycare Sun-Shaper Comb, $7.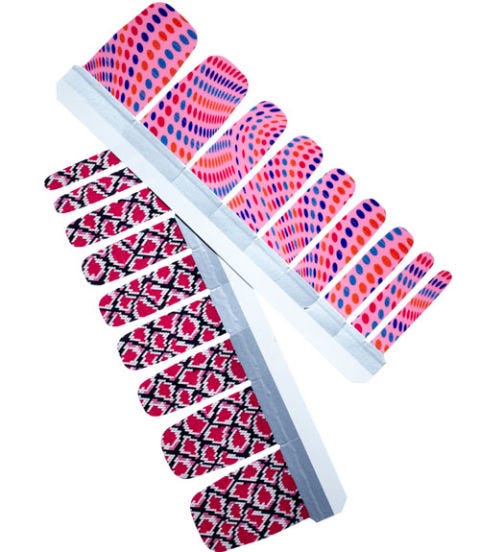 Jeffrey Westbrook/Studio D
Good Day Sunshine
SUMMER SCENARIO: You're psyched for a weeklong surfside retreat but fear your glossy mani-pedi will get scuffed and stained within the first couple days.
QUICK FIX: Splurge on a long-lasting paint-on gel color treatment a day or two before departure. Sandy beaches are great for smoothing rough heels and calloused soles but terrible for keeping your polish immaculate. Gritty and abrasive, sand can dull a topcoat and chip away at color before you even reach the surf. Add to that UV exposure, which can leave pale or clear nail lacquers with a dirty, yellowish tinge, and you can count on disastrous digits.
OPI's GelColor in-salon manicures (about $28 to $38) and pedicures (about $35 to $45—go to opi.com to find a local nail salon or spa) produce durable color that stays shiny and perfect for two to three weeks. The company makes 42 vibrant colors that can be layered together for even more options.
Conveniently, the treatment requires no drying time, so you can slip into your sandals immediately after application.
The trick to maintaining the pristine look of the salon treatment: cuticle oil. A generous dose of jojoba-, apricot-, or almond-infused cuticle oil twice a day on hands and feet keeps nails pliable and cuticles well-lubed. (Sand absorbs moisture, so best to douse your nail beds with oil post-beach.)
If you want to change up your color before the three weeks is up, the gel color makes a nice, smooth foundation for regular nail polish—just swipe it on over top, no base coat needed. (Fix mistakes with a non-acetone polish remover, which will not disturb the gel color.)
And if you're short on prep time before your trip, clean up your cuticles, then pack some stick-on polish strips (also no drying time required). They adhere in minutes and can be removed like regular nail polish. Sephora makes playful patterns for fingers, and now Sally Hansen's Salon Effects come in sizes (and styles) designed especially for toes.
MC RECOMMENDS: OPI GelColor in Cajun Shrimp, Strawberry Margarita, Suzi Says Feng Shui, and A Grape Fit (at salons); Sally Hansen Salon Effects Pedicure in Toe-riffic! and Pink Boa, $10 each; CND SolarOil, $12; Essie Apricot Cuticle Oil, $8.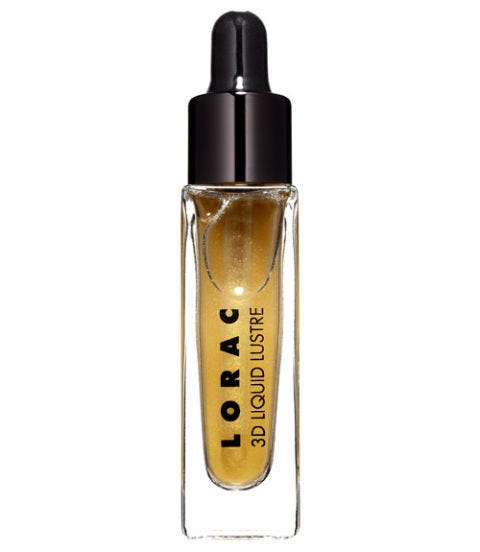 Good Day Sunshine
SUMMER SCENARIO: The forecast for your company's annual picnic is above 90 degrees — and raccoon eyes plus smeared blush don't exactly scream future VP.
QUICK FIX: To keep your cool, celebrity makeup artist Carol Shaw suggests substituting your beauty staples for waterproof formulas. Tinted eye primers or setting sprays are another option for keeping your look smudge-free. Laura Gellar's Tinted Waterproof Eye Spackle will transform any shadow you apply on top into a waterproof formula. And to keep your focus on networking and not on how your makeup looks, Barose advises avoiding sticky glosses, which may get stuck in your hair.
MC RECOMMENDS: Lorac 3D Liquid Lustre Gold, $16; Bobbi Brown Intensifying Long-Wear Mascara in Black, $24; Urban Decay De-Slick Oil Control Makeup Setting Spray, $29.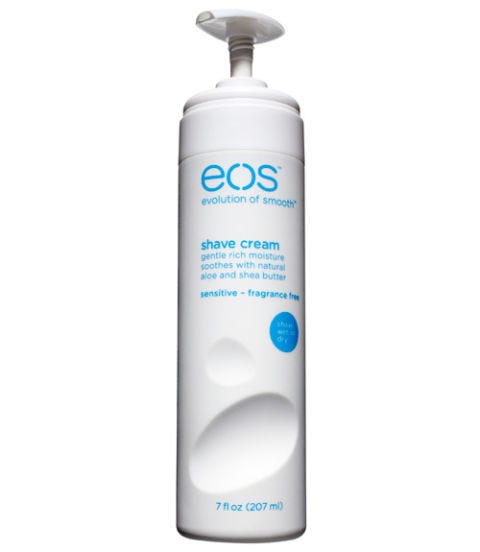 Good Day Sunshine
SUMMER SCENARIO: A quickie shave job has left your skin covered in bumps.
QUICK FIX: "Razor burn is a result of irritation to the shaving area and can look like a red rash or pimple-like bumps," explains Schaffran. Trying to get a closer shave by going against the grain of hair growth can often backfire by causing more trouble. Schaffran recommends using a topical 1 percent hydrocortisone lotion or topical antibiotic lotion to calm redness and irritation. In the underarm area, try Dove Clear Tone Anti-Perspirant/Deodorant in Sheer Touch, which soothes skin and reduces red and dark marks over time. "It's important to shave with warm or hot water and lubrication," adds Schaffran. "This softens the hair and minimizes the mechanical trauma to your skin and hair follicles."
MC RECOMMENDS: Eos Ultra Moisturizing Shave Cream in Sensitive, $3; Venus & Olay Razor, $9; Ioma Soothing Gel for Legs, $75.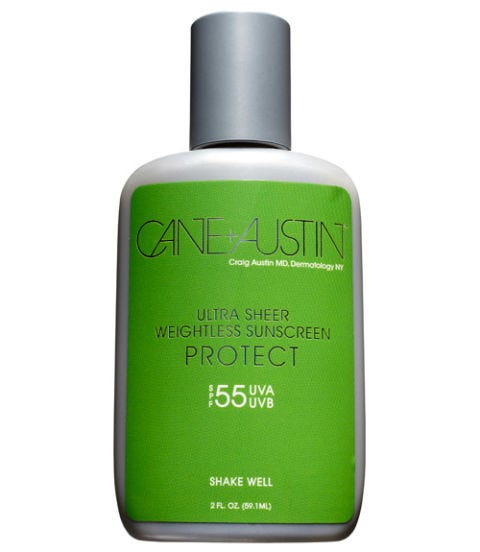 Good Day Sunshine
SUMMER SCENARIO: White sunscreen streaks are ruining your wardrobe.
QUICK FIX: There's no getting around sun protection, but streak marks on tank tops and bikini bottoms can be a nightmare to wash out. For swimwear, designer Malia Mills suggests soaking suits in a warm, sudsy bath to remove sunscreen residue. "Use gentle soap — any mild cleanser that you would trust on your own skin is great," she says. The Laundress' Lindsey J. Boyd recommends washing clothes in "cold or lukewarm water and an enzyme-based, natural detergent to help release the chemicals in the sunscreen. If stains persist, soak and repeat the process."
MC RECOMMENDS: The Laundress Wash & Stain Bar, $6; Cane+Austin Ultra Sheer Weightless Sunscreen Protect SPF 55, $38.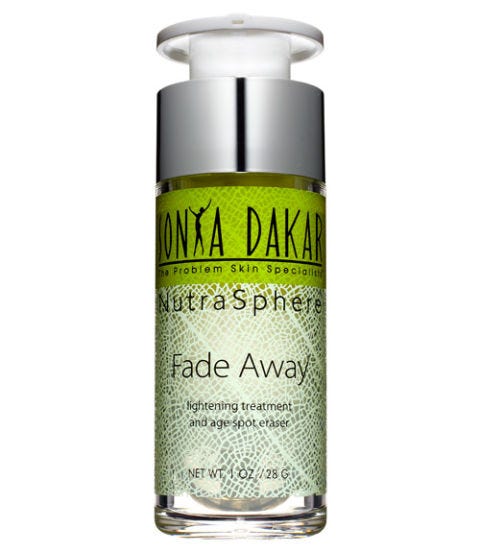 Good Day Sunshine
SUMMER SCENARIO: An Independence Day road trip with the convertible top down brings out the brown spots in your skin.
QUICK FIX: Remember to pack a hat for your next sunny drive, suggests Kérastase stylist Nina Dimachki: "A low, textured ponytail perfectly complements a straw fedora, while loose and wavy pigtails will show off the playfulness of a fabric bucket hat." For added insurance, try switching to brightening products designed to work even if you're out in the sun.

MC RECOMMENDS: Sonya Dakar Fade Away Age Spot Eraser, $195.
This content is created and maintained by a third party, and imported onto this page to help users provide their email addresses. You may be able to find more information about this and similar content at piano.io