Which Mary-Kate Olsen Cover Do You Like Best?
Does the young designer look best in sequins, military, or feathers? You decide.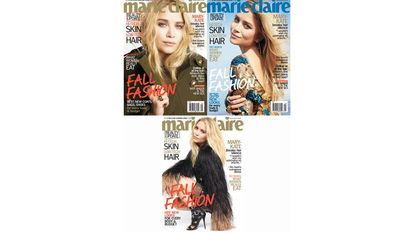 (Image credit: Marie Claire)
Our September cover star, Mary-Kate Olsen, is all about her current role as fashion designer. The 24-year-old was willing to try it all for her Marie Claire photo shoot, and let's face it, the girl can wear anything. That's why she graces not one, but three different covers of our September issue. So, which look are you feeling?
Which cover do you like best?

survey software

More Mary-Kate:
Tell Marie Claire: What do you think of Mary-Kate's covers? Share your thoughts in the Comments section below!