7 Makeup Looks You Can Do with Your Eyes Closed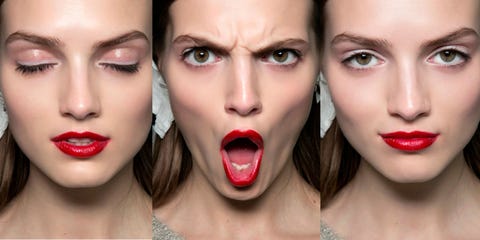 You know how some people go on mirror cleanses? This is so not that. As staunch supporters of reflective surfaces, we believe in liberty and compacts for all, but we do acknowledge that there are some situations in which you just have to fly blind: a five-snooze-alarm morning, a poorly lit stoop outside a party you didn't know you were attending. That's where these cool, easy, painterly looks come in.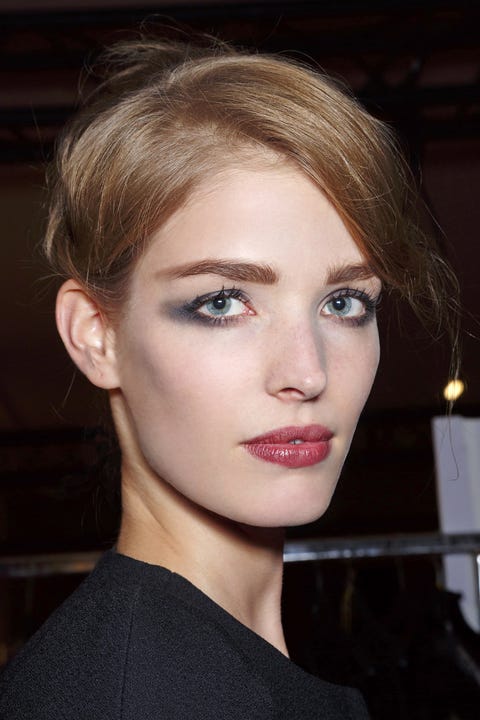 The Smudgy Cat Eye
The beauty of this look, from the Armani Prive Fall 2014 show, is that it's intentionally messy. All you have to do is dust a little dark gray or black shadow along your lashes, then dip your ring fingers into the powder, touch them to the outer corners of your eyes, and drag outwards.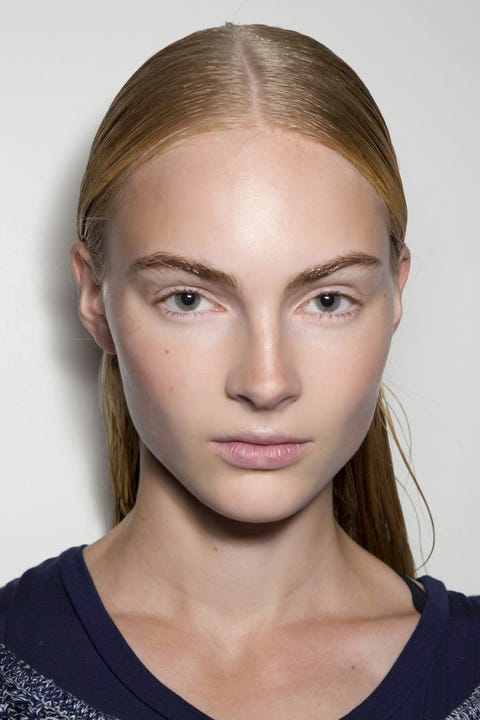 Glossy Brows
Sometimes you literally only have 10 seconds to get ready, in which case a quick swipe of clear brow gel (or even lip gloss, if you're daring/creative/desperate) will make you look surprisingly polished. Apply liberally, then use the pads of your middle fingers to shape your brows into an arch.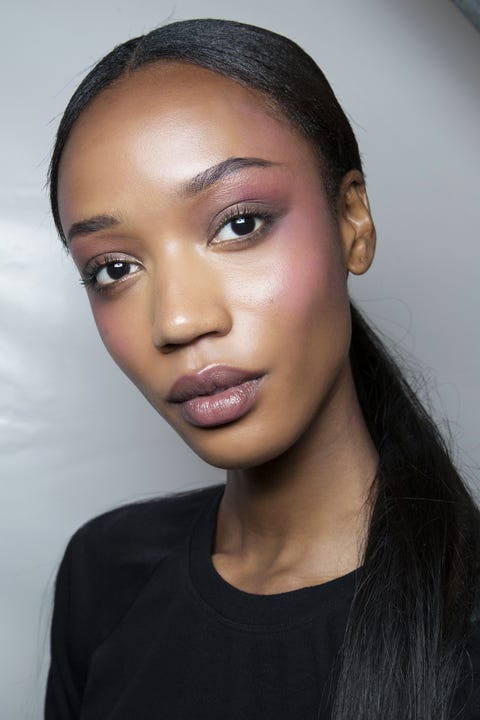 All-Over Color
Need a quick refresh and only have one product in your possession? If it's eyeshadow or blush, you're in luck: Dust it onto your eyelids and bring it down in a C-shape onto your cheeks. Then rub your index finger into the powder and dab it over your lip balm to pull it all together.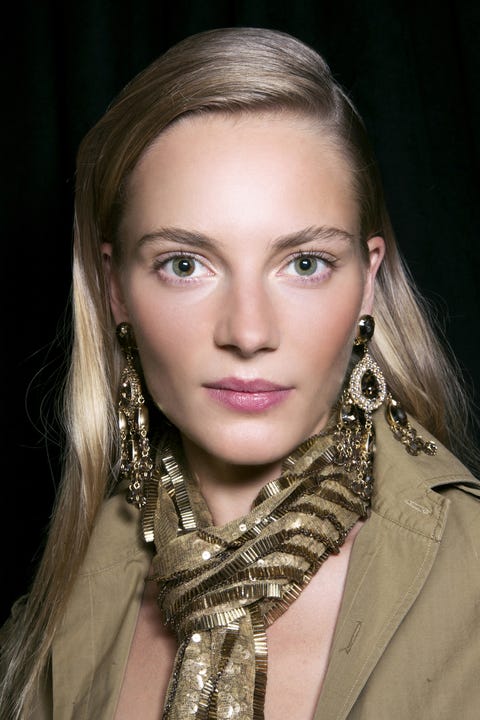 Cream Blush
The obvious champion of do-it-on-the-run makeup is cream blush, because it looks flawless and is easy as hell to apply. Like so: Rub your fingers into the product, smile so the apples of your cheeks protrude, dab the blush on for a few seconds, and then lightly blend up towards your ears. Done.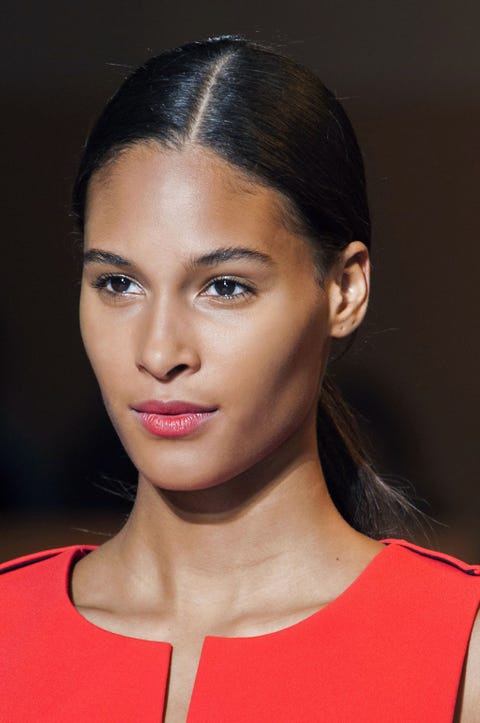 High-Fashion Lip Stain
Copying this lip look from the Mouret Spring/Summer 2015 runway couldn't be simpler. The product doesn't even go all the way to the edges, meaning you can be as sloppy as you like. Dab a little stain right into the center of your pout and press your lips together, rubbing gently back and forth. Everyone will think you were going for an ultra-modern gradient effect.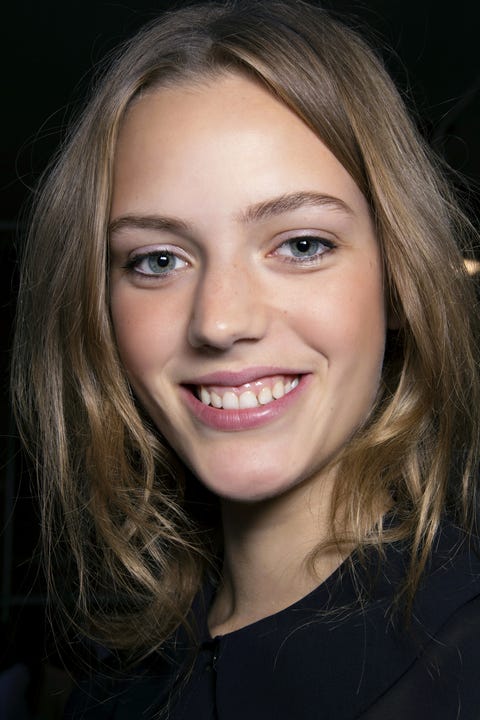 Glowy Bronzer
How cute is this? A wash of bronzer across the nose and tops of the cheekbones is 1) super youthful and 2) this fast to do. Just use a fluffy brush to draw a horizontal line from one cheek across the bridge of your nose and to the other cheek. Blend with your fingers to make sure you don't have any hard edges.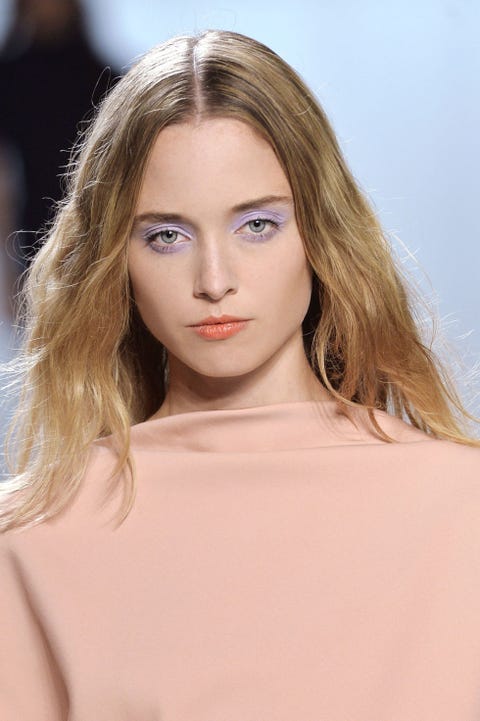 A Wash of Pastel
When you have no way of checking your application, go for a light, watercolor-y eyeshadow that will blend on its own. Start at the inner corners of your eyes and drag a powder-laden brush across your lids, and then follow your lower lid back towards the inner corner to create a complete circle (when you're doing this bottom part, use the thinnest part of the brush so you get more of a line and less of a smear).
This content is created and maintained by a third party, and imported onto this page to help users provide their email addresses. You may be able to find more information about this and similar content at piano.io