Editors handpick every product that we feature. We may earn commission from the links on this page.
10 Phone Apps That Can Actually Make You Prettier
Smartphone addiction = next-level beauty game.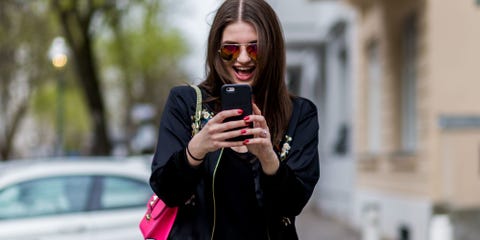 Christian Vierig
Getty Images
We'll give you our smartphones...when you pry them from our cold, dead hands. Yes, we have a problem, but the silver lining to our addiction is that it's been a game-changer for our beauty routine. Thanks to the following arsenal of apps, we're using our phones to probe our skin, vet makeup products, make sure we're drinking enough H2O, and much more.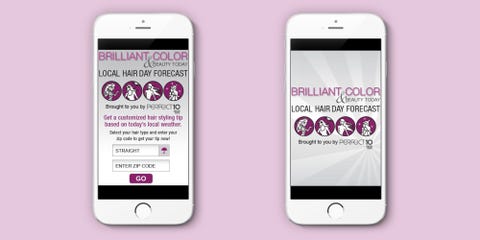 Hair Cast
As much as we complain about bad hair days, we'll admit they're totally preventable as long as we anticipate the elements and adjust our hair accordingly. Taking the guesswork out of the weather forecast and providing hairstyle suggestions is Hair Cast. Enter your hair type and zip code, and voilà, you have a meteorologist for your coif.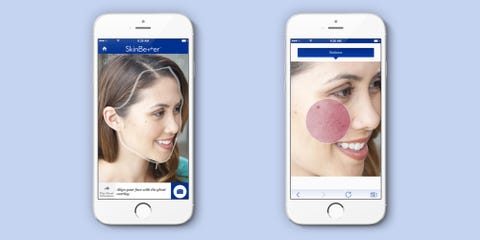 SkinBetter
Skin Better uses technology developed by engineers and scientists to provide you with a skin report that identifies wrinkles, dark spots, dry areas, and other skin woes to improve your complexion. Once you've been analyzed, you'll get a list of products that dermatologists have recommended for your skin type. It's basically like having a dermatologist in your pocket.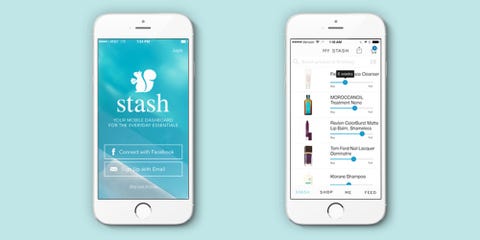 Stash
We've already admitted that we're totally guilty of toting around too many products in our makeup bags, which makes Stash a super useful tool. It's an on-the-go beauty dashboard that helps you manage your carry-all by logging all your makeup and hair products. It even predicts when you'll be running low on something. Empty mascara tube crisis, averted!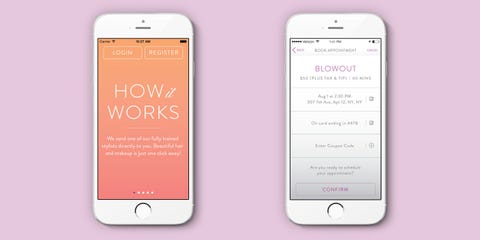 Glamsquad
The Glamsquad team has proved to be an invaluable resource when it comes to beauty tips, so imagine how amazing it would be to actually have one of their experts gussy you up IRL. This app assigns one of its beauty pros to come to your house on-demand for a personal makeover session: cue the montage.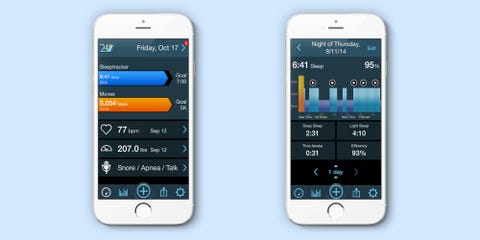 Sleep by MotionX
Beauty sleep is a real thing (if you need proof, allow us to convince you here). Sleep by Motion X not only tracks your sleeping patterns, but gives you pre-sleep tips such as keeping a pen and paper next to your bad where you can jot down the stressful thoughts that keep you up at night.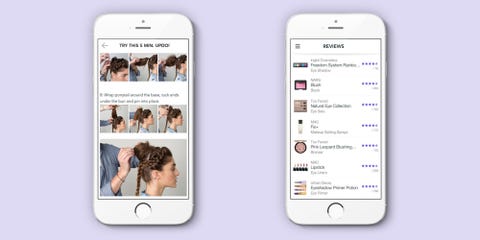 Beautylish
Beautylish has all kinds of features—including product reviews, trend recaps, and tips from influencers—but we love it most as a one-stop shop for step-by-step hair and makeup tutorials. A quick, last-minute updo is always at our fingertips.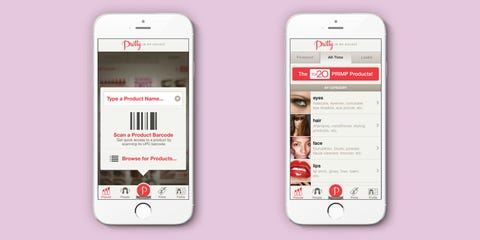 Pretty in My Pocket (Primp)
If you're obsessed with sites like Paula's Choice, you'll love the beauty product reviews from Pretty in My Pocket that help you make smart purchases. Scan a product when you're in a drugstore and scroll through dozens of user reviews, or find beauty editorials tagged with products and tips on how to recreate the looks.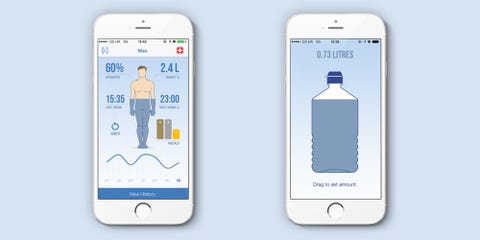 iDrated
The ultimate secret to clear, resilient skin is drinking plenty of water. And thanks to iDrated's hydration monitor, you'll know exactly how much you should be drinking based on your age and weight. It also features drink alarms and reminders so you never forget to top up. (BTW, have you seen our 24-Hour Pretty Skin Drink Menu?)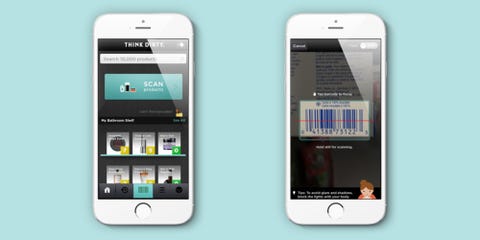 Think Dirty
Naturally, we believe that all our beauty products are making us prettier. But in reality, they may contain toxins that are wreaking havoc on our complexions. Think Dirty asks you to scan a product's barcode, then tells you how many potentially toxic ingredients are inside with its one-to-ten "Dirty Meter" scale.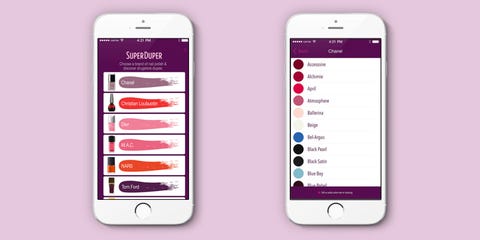 SuperDuper
With SuperDuper, you'll never have to hemorrhage money on designer nail polishes again. Simply enter a nail polish color of your choice and the app hooks you up with a similar drugstore dupe. Color matching technology? you may say. Not so. The team has a board of real life humans that test the colors in different lights and from different angles to provide color matches that go beyond swatch samples.
This content is created and maintained by a third party, and imported onto this page to help users provide their email addresses. You may be able to find more information about this and similar content at piano.io