Editors handpick every product that we feature. We may earn commission from the links on this page.
10 Phone Apps That Can Actually Make You Prettier
Smartphone addiction = next-level beauty game.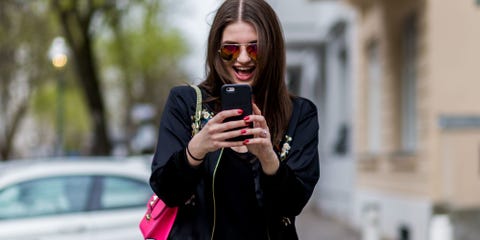 Christian Vierig
Getty Images
We'll give you our smartphones...when you pry them from our cold, dead hands. Yes, we have a problem, but the silver lining to our addiction is that it's been a game-changer for our beauty routine. Thanks to the following arsenal of apps, we're using our phones to probe our skin, vet makeup products, make sure we're drinking enough H2O, and much more.
This content is created and maintained by a third party, and imported onto this page to help users provide their email addresses. You may be able to find more information about this and similar content at piano.io