The 8 Biggest Beauty Trends of NYFW
Because you can start wearing them now.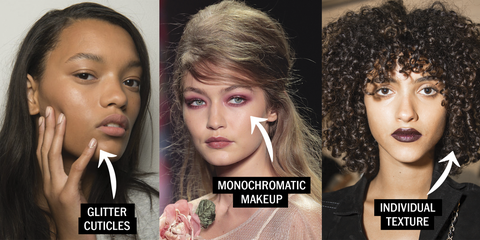 New York Fashion Week technically showed us *spring* trends, but fair warning: you're going to want to test-drive them like yesterday. From the game-changing glitter cuticles at Rodarte to the statement-making "draped" blush at Adam Selman, here are all this season's most coveted hair and makeup looks.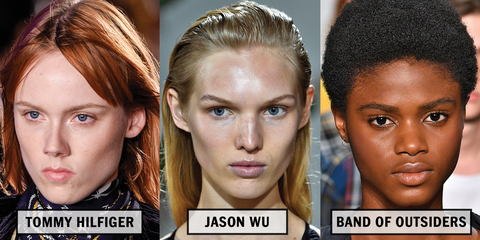 It's all in the eyes—even when they're stark naked. Whether it's because there was zilch product or just a sneaky application à la Tommy Hilfiger where Pat McGrath gave models a virtually-invisible lash lift with brown mascara applied only at the roots, bare gazes made healthy complexions and sculpted cheeks pop.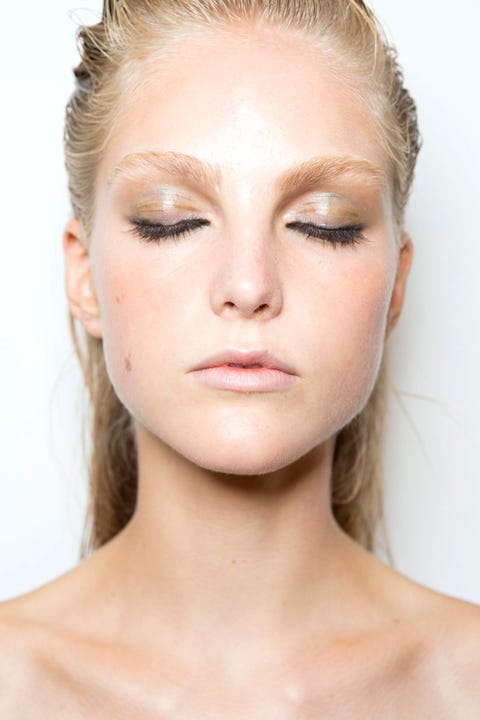 Gloss isn't going anywhere. That's our take away from yet another season of sheeny lids that we're not mad at. The subtle tangerine sweeps at Altuzarra were among our favorite because let's face it, orange is having a moment.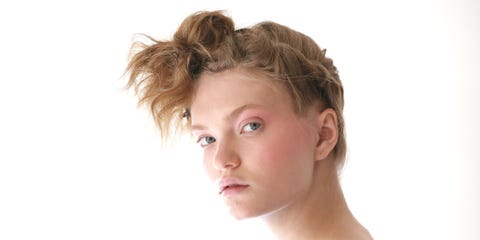 If you had your doubts about draping, AKA the sculpting-with-blush trend, in terms of wearability, look no further than the look MAC lead makeup artist Emi Kanek created at Adam Selman. Inspired by the '80s, she applied a soft pink blush to the cheeks and towards the brow bone in semi-circle fashion. Equal parts statement-making and youthful, it's basically the new contour.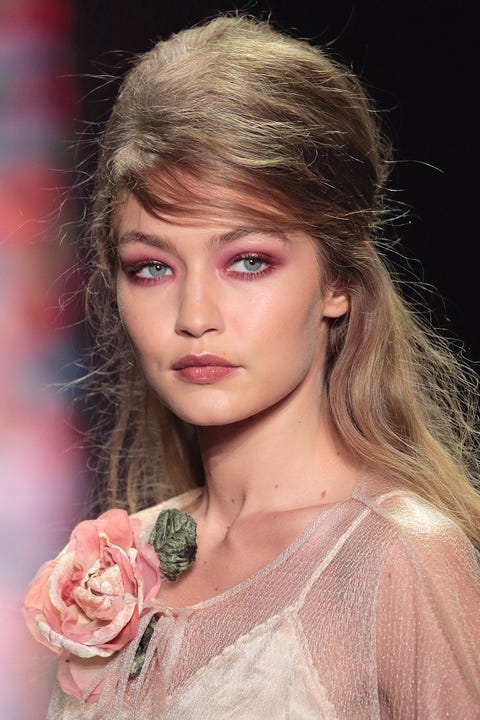 We've become infatuated with the utter ease of monochrome eyes and lips. So when we spotted wine-stained eyes and lips backstage at Anna Sui, in fall-ready burgundy no less, it secured in our minds that matchy-matchy is the way to go. The secret to making it flow? Lead artist Pat Mcgrath used lip color on the eyes for fluidity and staying power.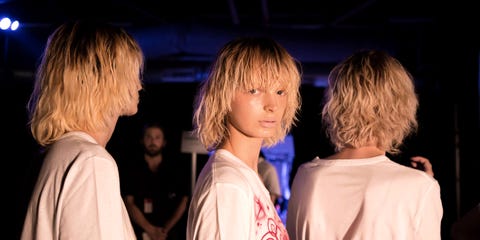 Backstage at Alexander Wang, 18 models went bleach blonde. But not quite in uniform fashion as lead colorist Victoria Hunter at the Whittemore House Salon shadowed the roots for a more dimensional (and cool-girl) effect. So while Marilyn Monroe platinum will always be classic, if you're taking the peroxide plunge you may want to go the Wang route with some devil-may-care grow out.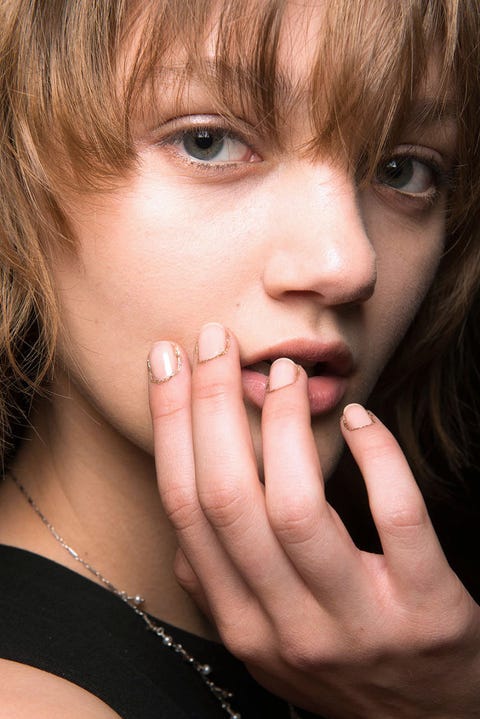 Nails themselves are no longer the canvas of choice when it comes to polish. Now, it's all about the cuticles as seen at Rodarte. Inspired by gold chains, manicurist Tracylee lightly traced gold glitter polish *around* the nail for a jewelry-like effect. We'll take some more digit bling, please!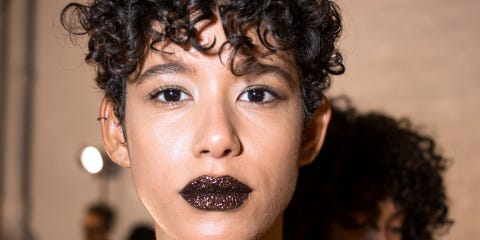 Pat McGrath's #Lust004 continues to give the runways some serious lip service. At DKNY, every model had some variation of her signature glitter lip, with some sporting all-over sparkly pouts and others just a "crescendo of glitter" speckled on her Blood Wine lip kit shade.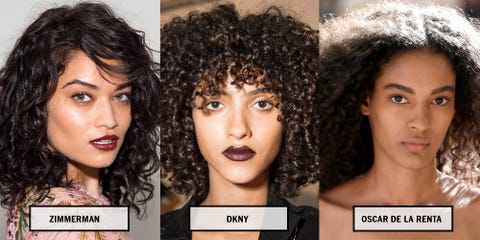 As seen at Zimmerman, DKNY, and Oscar de la Renta, designers are continuing to embrace individual hair texture after last season's much-needed shake up. Instead of blowing kinkier textures straight, curls are being left alone and it's a beautiful thing.
This content is created and maintained by a third party, and imported onto this page to help users provide their email addresses. You may be able to find more information about this and similar content at piano.io