11 Must-See Looks from BeautyCon 2016
Because it's a makeup-lover's wonderland.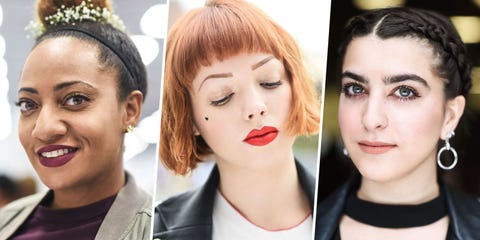 BeautyCon brought out all of NYC's boundary-pushing beauty lovers this weekend—and we were there to catch it all. Click through to see all of our favorite hair and makeup looks.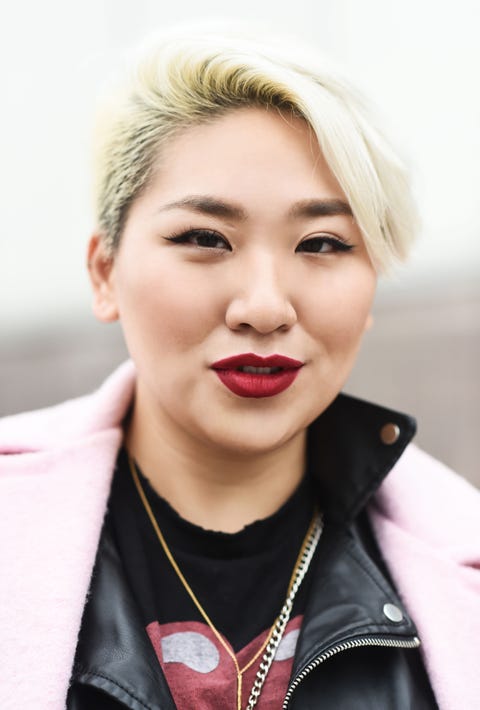 Angel
"I felt like an ugly duckling when I was growing up. So in college I branched out with some mascara and eye makeup. At first it was a lot, and then you learn to taper things down. I like to do a bright lip color, nice strong brow, and a little bit of eyeliner here and there. My boyfriend just got me the Pat McGrath collection set. I have Blood 1 on right now."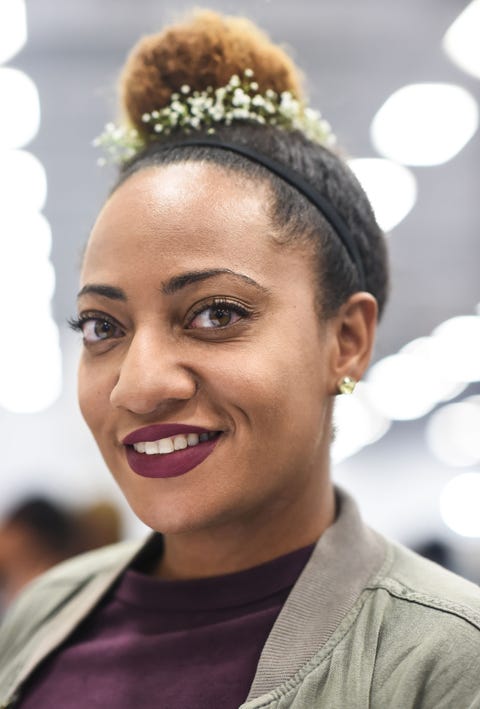 Christina
"I fell in love with beauty from a really young age. My grandma was and still is an Avon lady. She's 89 right now and still does it to keep her mind going—that's what inspires me. I love effortless glam, so you don't feel like you're putting on too much but still look fabulous. I would say that's my philosophy."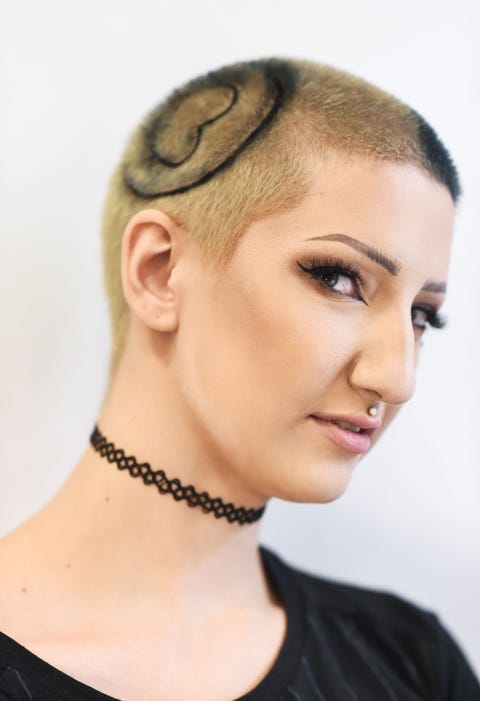 Tea India
"The hair was actually an accident the first time I did it. I was going blonde and grabbed the wrong level. All my hair fell out, so I had to buzz it all and I got hooked! I've been buzzing my hair on and off for about three years and last minute, I emailed BeautyCon and asked if it would be okay if I buzzed the logo in my hair. They said absolutely, so I went to my hairdresser's, she buzzed it in, and we colored it in with gel eyeliner. I love beauty and how transformative it is. You can forget the rules, be a renegade, and do whatever you want."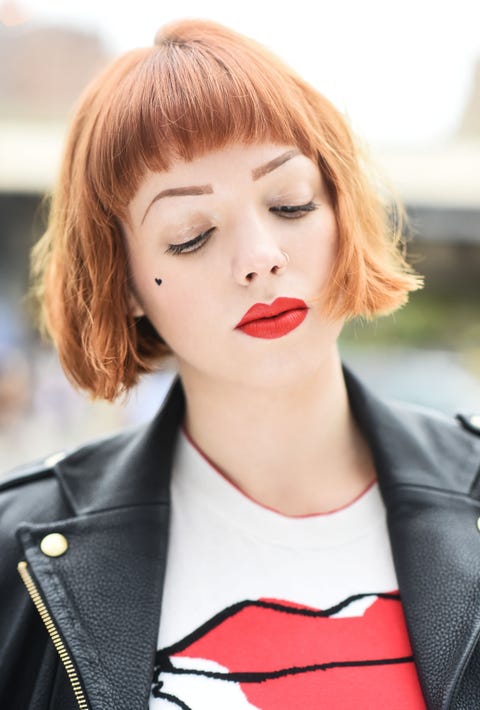 Breanne
"Beauty is a further extension of who I am. I always try to change up my look—whether at an event like this one or just going out to dinner, I'm always pushing further who I am in that moment. It's got to be part of the total package, but at the same time, represent me."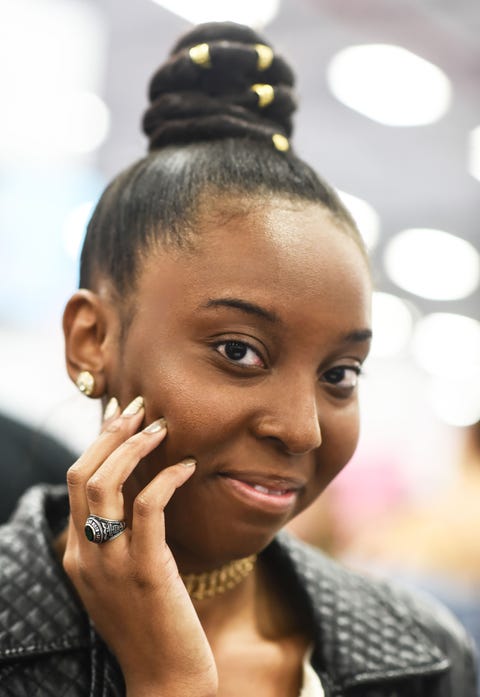 Liyah
"I wanted to go with a goddess, maybe genie look, so I gave myself a topknot and added jewelry to my bun."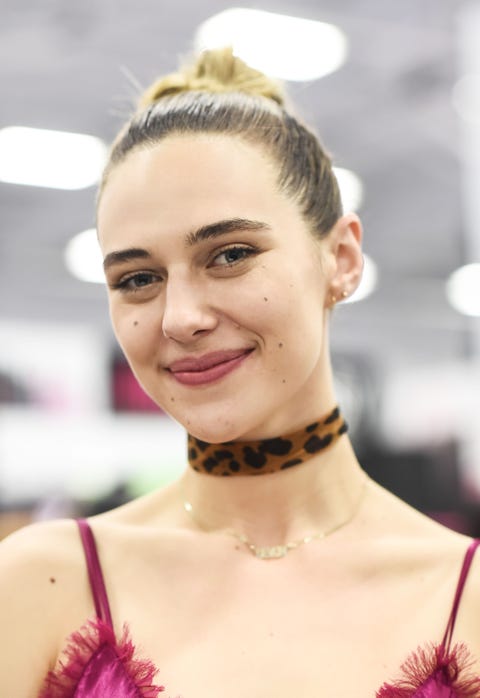 Devon
"I was born a girly girl because I came from a girly girl. My dad is in a house full of the girliest girls ever. I would always have the most intricate hair because my mom would do it. She's an arts teacher and I actually started a phone case company with her and my sister four years ago. But my mom is just so creative, I honestly get all my creative style from her."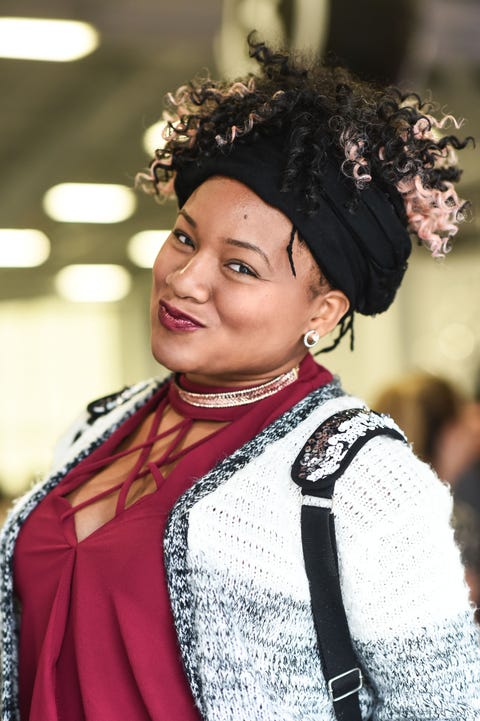 Lauriel
"I started getting into makeup maybe about three years ago. I always thought it was a little superficial. You get the wrong idea that only high-end, uppity people wear makeup. That's kind of how it's portrayed. So you really have to get in there and experience it for yourself. You don't have to wear makeup, it's just a different way to express yourself. So I kind of switched that negative connotation and turned it into a positive."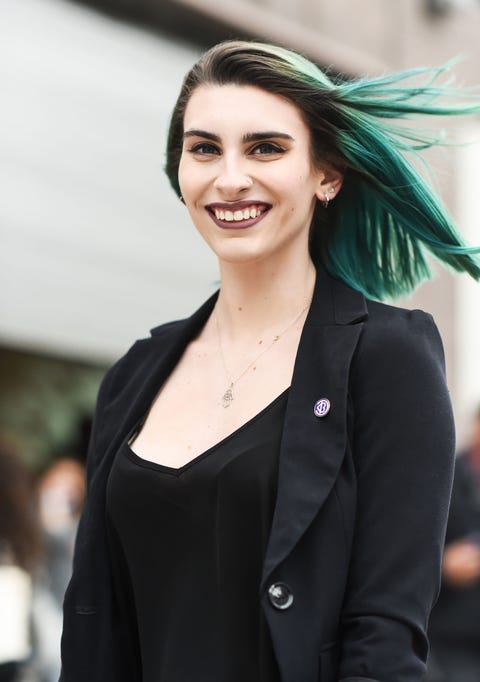 Rachel
"Makeup is self-expression—feeling good about yourself and creating a new person every day."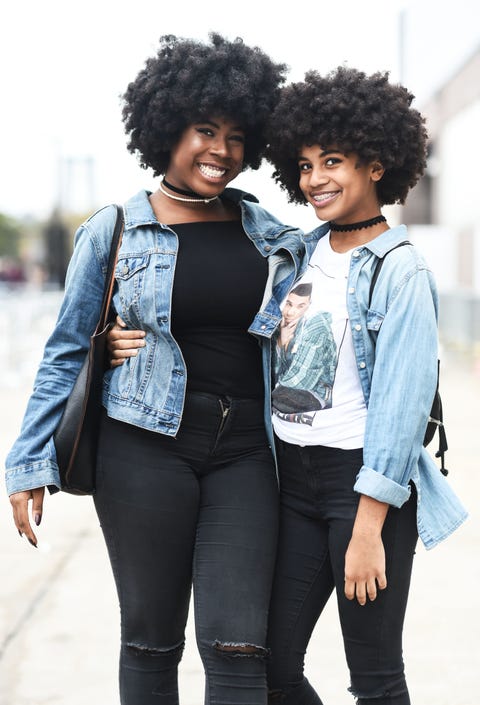 Kennedy and Penelope
Penelope: "We bond over beauty. I see her doing her makeup and copy it. Or she does my makeup and we just laugh about it, trying different things."
Her sister, Kennedy: "Our mom is not a huge beauty person, but she really encourages me and and Penn to try new things and pursue what we love. I was 12 when I tried makeup for the first time. My mom and my dad basically financed my whole makeup life and helped me grow from there. Now it's something we do together."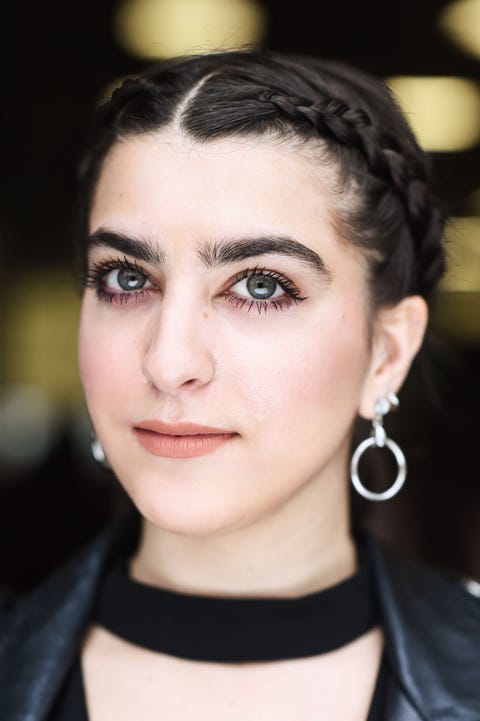 Carianne
"I'm big into Kylie cosmetics right now. I'm wearing "Exposed" by Kylie and centered my whole look around that. I don't like to do heavy makeup, just like highlighter, big eyelashes, a lip, and that's it. They did my hair here—I always go for two braids. I'm obsessed."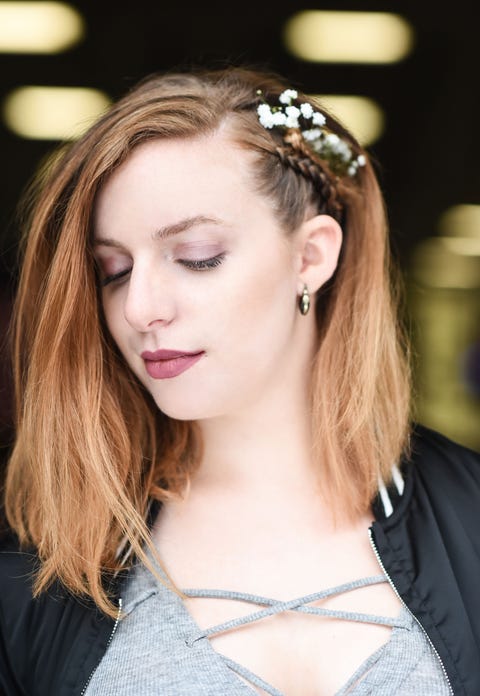 Melissa
"I like to do really light features and then a big lip. Lips, for me, are my biggest thing. They did my hair over there as well! I've never done it like this before, but I really like it."
This content is created and maintained by a third party, and imported onto this page to help users provide their email addresses. You may be able to find more information about this and similar content at piano.io