12 Times Celebrities Strayed from Their Signature Beauty Looks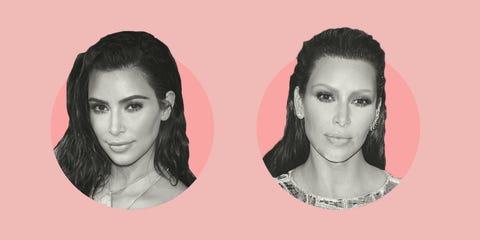 Getty, design by Betsy Farrell
Despite the revolving door of hair transformations, some celebrities are more resistant to change than others—which makes it *extra* interesting when they do color outside of the lines. Here, 12 stuck-in-their-ways famous people who got unstuck for a minute.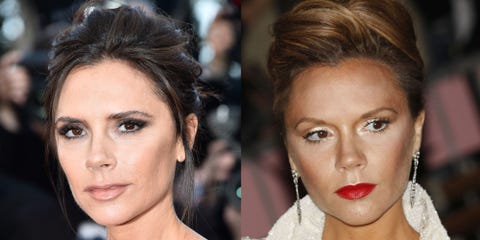 Victoria Beckham
Her M.O. might be smoky eyes and a nude lip, but for the 2008 Met Gala (theme: superheroes), VB turned up in with an uncharacteristically red mouth and bright eyes. Alter ego, indeed.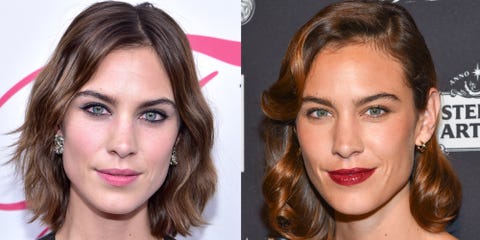 Alexa Chung
The uzh, pronounced "yooj": a self-drawn feline flick, rosy cheeks, and a pinky-nude lip. The variation: lighter on the eyes and a darker lipstick shade, which she's been favoring lately.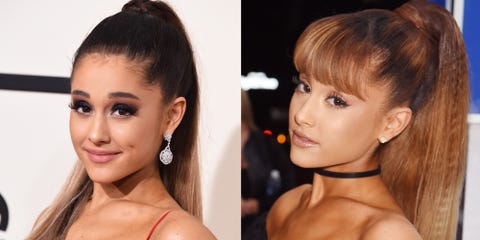 Ariana Grande
You can't kill the pony, but you can add fringe to it.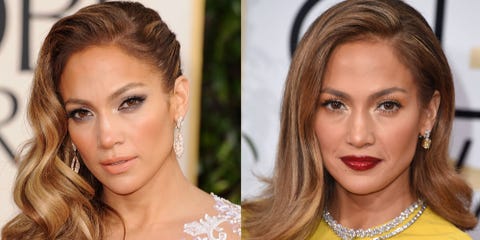 Jennifer Lopez
As she ages—or rather, doesn't—J.Lo has gone for uptown-lady vibes over the oiled-up glam she's been known for in the past.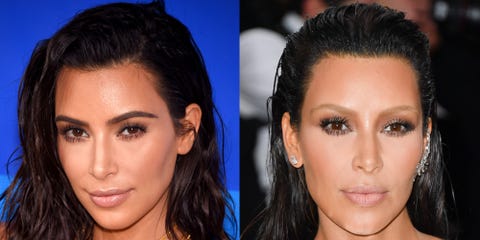 Kim Kardashian
Note: The Met Gala is the celebrity's favorite testing ground for a far-out new look. Take Kim Kardashian, who tried bleached brows and color contacts versus her patented tawny, sculpted face.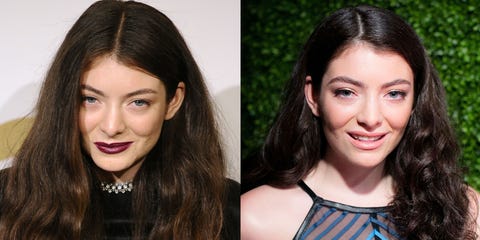 Lorde
Left: goth-inspo gone right. Right: polished-up, spit-shined ingenue.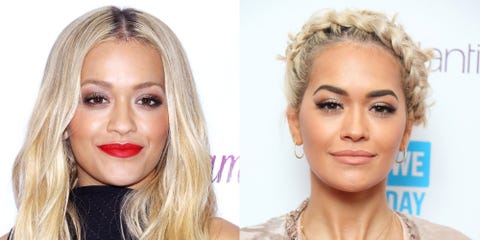 Rita Ora
Rarely seen without a punchy red lip, Rita Ora proves she can do both with a milkmaid braid and a nude formula.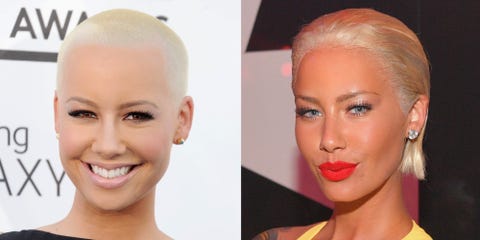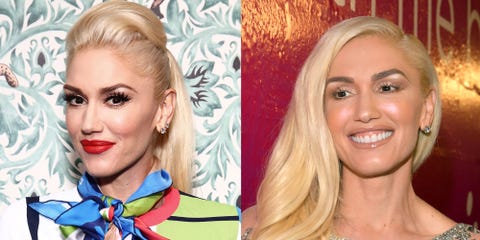 Gwen Stefani
Gwen Stefani wouldn't be Gwen Stefani without a matte red and some sort of pompadour situation, but she also wears shimmery champagne well—*so* well.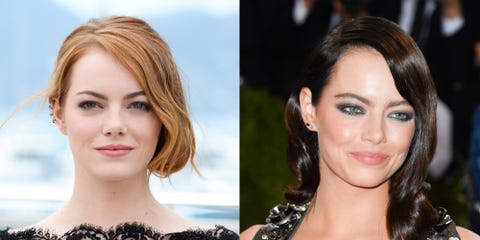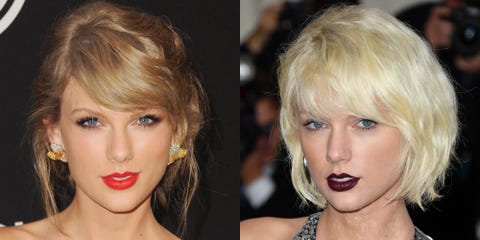 Taylor Swift
Another makeover tied to the Met Gala, but this one might have been more significant than most. Because after, nothing—not just beauty-wise—was ever quite the same again.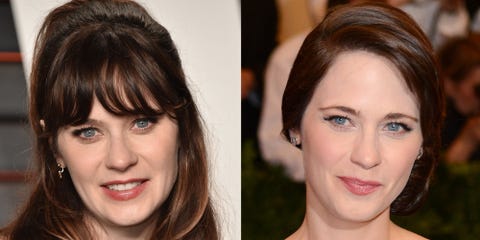 This content is created and maintained by a third party, and imported onto this page to help users provide their email addresses. You may be able to find more information about this and similar content at piano.io