Harvey Weinstein's Former Assistant Breaks Her 20-Year Silence
Zelda Perkins could be liable to repay the settlement by discussing the claims and breaking the agreement.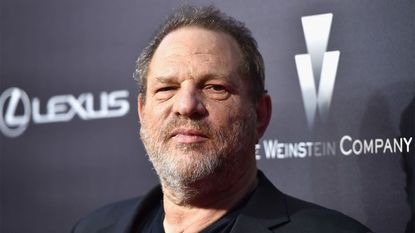 (Image credit: Archives)
Harvey Weinstein's British former assistant has claimed she was paid $165,200 for her silence after accusing the producer of sexual harassment.
Zelda Perkins says she signed a non-disclosure agreement after making the accusations in 1998, according to the Financial Times. Perkins told the paper that Weinstein asked her for a massage, tried to pull her into bed, and "was made to feel ashamed for disclosing his behavior."
Weinstein has "unequivocally" denied any allegations of non-consensual sex.
The ex-assistant added that she came forward to report the allegations when a female colleague had told her she had also been sexually harassed by the producer. Both women were awarded damages that they split equally, and they signed a non-disclosure agreement which prevents them from speaking out about the allegations.
By discussing the claims and breaking the agreement, Perkins could be liable to repay the settlement.
Despite this, she told the Financial Times: "I want to publicly break my non-disclosure agreement. Unless somebody does this there won't be a debate about how egregious these agreements are and the amount of duress that victims are put under."
Perkins also claims that Weinstein would ask her to massage him while he was in his underwear when they were alone in hotel rooms.
In a statement to the FT, Weinstein said he had "confirmed that there were never any acts of retaliation against any women for refusing his advances."
Perkins is one of the many accusers to come forward following the New York Times investigative report into Weinstein's behavior.
Naomi Gordon is news writer mainly covering entertainment news with a focus on celebrity interviews and television.