Kate Middleton Can Now Swim 98 Feet Underwater With Prince William
True love runs deep.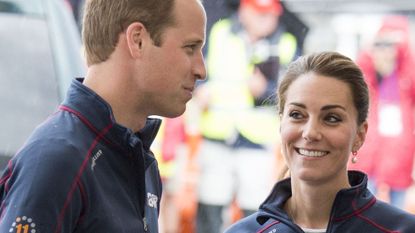 (Image credit: Archives)
Athleticism is in full supply with the royal family. The Duke and Duchess are regulars in attendance at polo tournaments, tennis matches, and sailing races (wearing matching outfits, no less).
Kate Middleton is especially known for her love of boating and the water. She left Prince William in her wake with her superior sailing skills during a friendly race in Auckland, New Zealand last April.
Now, she's taking her nautical know-how to new depths—approximately 98 feet deep, to be specific. The Duchess of Cambridge is officially certified in advanced open water diving. This will allow her to join Prince William, a hard-core diver and president of the British Sub-Aqua Club, in his underwater excursions.
No such thing as 'sink or swim' for everyone's favorite royal couple—they'd rather scuba dive instead.
I am an experienced editor, writer, and creative strategist, specializing in fashion, beauty, and lifestyle content for digital media outlets, as well as video and social platforms. While I currently operate as a freelance contributor/consultant, with such clients as The Zoe Report, my 10+-year background in the industry was cultivated at the dot-coms of elite publications, including Harper's BAZAAR, ELLE, and Marie Claire.