Fergie Defends Herself After the Internet Drags Her for Sexy National Anthem
"This rendition didn't strike the intended tone."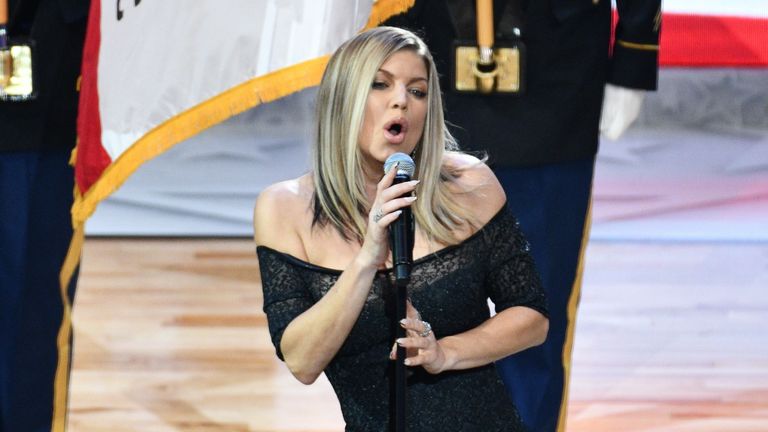 (Image credit: Getty Images)
If you managed to spend the holiday weekend away from the internet/TV (in which case, what is your secret?), you may have missed Fergie singing the National Anthem at the NBA All-Star Game.
Honestly, it's a lot, and Twitter had many, many, many, many, *many* thoughts. Most of which were unkind enough that Fergie ended up issuing a public explanation/low-key apology.
"I've always been honored and proud to perform the national anthem and last night I wanted to try something special for the NBA," she said in a statement. "I'm a risk taker artistically, but clearly this rendition didn't strike the intended tone. I love this country and honestly tried my best."
Fair enough. But also:
RELATED STORIES