Meghan Markle's Dad Is Reportedly Begging for a "Final Chance" to Make Things Right With Her
Meghan Markle's father, Thomas Markle, is reportedly begging for a final chance to make things right with her and the rest of the royal family.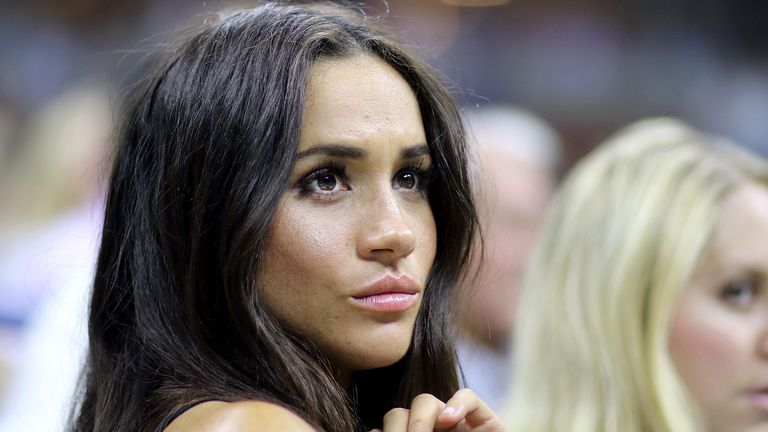 (Image credit: Tim Clayton - Corbis)
Another day, another Thomas Markle-related royal family drama. After months of bad-mouthing Meghan and her new in-laws in the press in a series of tell-all interviews (not to mention being at the center of embarrassing paparazzi scandals and missing the royal wedding), Thomas is reportedly ready to play nice and make up.
RELATED STORY
You know, if Harry and Meghan will have it. Which is not guaranteed by any means.
According to The Daily Mail, Thomas, who is 74, hopes to apologize to and reconnect with Harry and Meghan during their planned trip to the United States in 2019. According to the publication, Thomas is "desperate" for his final years to be happy with his daughter and son-in-law.
A friend of Thomas' reportedly told the Sunday Express, "He wants to hug his daughter and tell her how very proud he is of her and how much he loves her."
This sounds great, but Thomas' history of slamming Meghan and the rest of the royals in interviews doesn't exactly back it up.
"He hates that the world perceives him and some of Meghan's other relates as 'trailer trash' folk trying to cash in on her happiness," the friend said. "But all he really cares about is letting her know how much he loves her and reopening the door that has slammed shut between them."
To recap, Thomas Markle has admitted to staging paparazzi photos and then lying about it to Prince Harry (before hanging up on him, no less), given numerous tell-all interviews, said Meghan looks "terrified" by her new life, compared the royal family to a cult, and, along with all of that, slammed her for not wanting to talk to him.
So, you know, it would make sense if Meghan had totally locked that door and thrown away the key.