The 15 Most Over-the-Top Things Kendall and Kylie Did in 2016
They bought so many cars. (Too many cars!)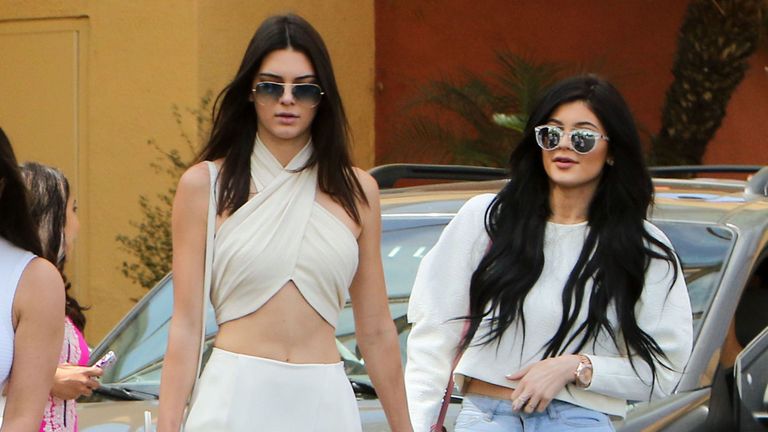 (Image credit: Getty Images)
Kendall and Kylie Jenner are the ultimate rich-girls of Instagram/America/the world, and 2016 was no exception for the famous sisters. Here's a look back at 15 of their craziest, most lavish moments:
1. When Kendall spent Fourth of July at a Malibu Mansion.
Kendall spent the holiday in a Malibu mansion that cost $2,200 a night, according to Refinery29 (opens in new tab).
2. When the sisters went to Turks & Caicos for Kylie's 19th birthday and Kendall rode horses through the ocean with Hailey Baldwin.
Because of course.
3. When Kylie received a personalized bouncy castle for her birthday.
Literal dreams come true.
4. When Kylie's boyfriend Tyga gave her a new Maybach.
As you can tell by the bow, the Maybach was a birthday present, and the vehicle is estimated to be about $200,000 (opens in new tab).
5. When Kylie bought herself a car for her birthday.
The new ride is a Land Rover SV Autobiography edition, which starts at $199,495 (opens in new tab).
6. When Kylie sat front row at New York Fashion Week.
Alongside Tyga and Nicki Minaj.
7. When Kylie posted "his & hers" Ferraris.
Her Ferrari is also a present (opens in new tab) from boyfriend Tyga.
8. When Kylie gave Tyga a Bentley.
9. When Kylie posted this picture of her kissing Tyga in front of a helicopter.
Why not kiss your bae in front of air transportation?
10. When Kendall got so drunk at her 21st birthday she forgot she received a Rolls-Royce.
Thanks for the info, Khlo.
11. When Kylie bought a third L.A. mansion that reportedly cost $12 million.
It sure is beautiful (opens in new tab), though.
12. When Kendall wore a custom dress to her 21st birthday.
It reportedly cost $9,000 (opens in new tab) and is covered in Swarovski crystals.
13. When Kendall bought a $52,000 sofa.
She wrote on her app (opens in new tab) that she "came in way under budget on my furniture allowance. I got super excited and bought another amazing couch. It works perfectly in the space!"
14. When the sisters bought matching Ferraris.
Kylie announced the purchases (opens in new tab) on Snapchat and wrote "Sister Spiders." The cars likely start at $275,000 (opens in new tab).
15. When Kendall bought a $6.5 million home.
Bonus: It used to be Emily Blunt and John Krasinski's home (opens in new tab).
Follow Marie Claire on Facebook (opens in new tab) for the latest celeb news, beauty tips, fascinating reads, livestream video, and more.
Madison is a staff writer at ELLE.com, covering news, politics, and culture. When she's not on the internet, you can most likely find her taking a nap or eating banana bread.