Running in Heels Episode 4 Recap
Been too busy enjoying the warm spring weather (and your brand-new wicker wedges) to watch all the eps about the hardest-working glossy around? Catch up with our 60-second recaps below, then flip to the Style Network every Sunday at 8/7c.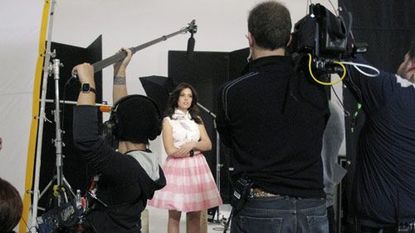 (Image credit: Alix B. Campbell)
EPISODE 4:

"Stressed to Impress Nina"
WHAT YOU MISSED

It's a week of high glamour and high pressure as the fashion department has a single day to style a photo shoot with cover girl Mandy Moore; editor Paula Knight and Fashion Director Nina Garcia fly off to Brazil Fashion Week; and MC gets ready for one of its madhouse beauty sales — in the middle of which, intern Samantha hops a bus to D.C., leaving Ashley and Talita to clean up the chaos.
BONUS FEATURE

Married Mandy Moore gives Running in Heels an exclusive interview.
Sergio and Jeremy's Weekly Video Recap
WATCH THESE CLIPS FROM EPISODE 4