Prince William Promised Diana He'd Return Her Royal Title When He Was King
He clearly loved his mom so much.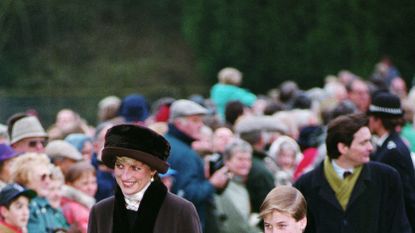 (Image credit: Archive)
Prince Charles and Diana, Princess of Wales, formally separated in December 1992, but it took almost four years to finalize the much-disputed divorce. Their lawyers haggled over money and access, but one of the most painful disagreements involved Diana's title. That's when Prince William–just barely a teenager—tried to comfort his wounded mom.
As the mother of the future heir, the divorcee wanted to keep the styling "Her Royal Highness." Even Queen Elizabeth II agreed to the condition, but Charles was "adamant" about denying his ex-wife the privilege, according to the New York Times.
The loss of "HRH" meant Diana would technically curtsey to her own children, as well as Charles. Although she'd remain a member of British nobility, the Princess lost her formal connection to the royal family, including her sons.
Prince William was just 14 years old at the time, but he knew the change severely hurt his mom. Diana's former butler, Paul Burrell, later shared how the young prince tried to soothe her "distress" in his book, A Royal Duty.
"She told me how he had sat with her one night when she was upset over the loss of HRH, put his arms around her and said, 'Don't worry, Mummy. I will give it back to you one day when I am king,'" he wrote.
Over two decades later, it's no surprise the future monarch made such a sweet promise. Diana would pass away only a year later, but Prince William has continued to honor her legacy ever since. Now more than ever, the Duke of Cambridge speaks out about his loss. "I still miss my mother every day," he said recently. "And it's 20 years after she died."
Follow Marie Claire on Facebook for the latest celeb news, beauty tips, fascinating reads, livestream video, and more.