Flashback Friday: Prince William's First-Ever Press Conference Is Warming Our Hearts (VIDEO)
The young prince's first interview is adorable, to say the least.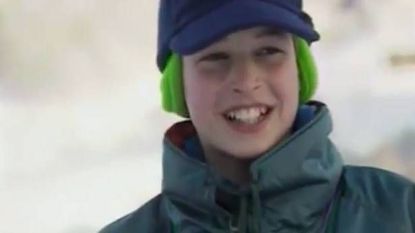 (Image credit: mileyandhayden1418)
Our friends at HuffPost Style came across Prince William's first-ever press conference (opens in new tab) and we can't get enough. During a 1994 ski trip, the young prince briefly chatted with eager reporters alongside his brother, Prince Harry, and cousins, Princesses Beatrice and Eugenie.
Prince William and Prince Harry were regular skiers throughout their childhoods, a hobby that they still enjoy today. Prince Harry, Prince William and Kate Middleton spent time at the Arosa ski resort just last year, while the Duchess of Cambridge sported a baby bump (opens in new tab).
Related: Kate Middleton's Style Highs of 2013
Throughout the minute-long interview, the eldest cousin seemed quite concerned with everyone's well-being, asking his frozen cousins if they were alright. He also insisted that he was having a splendid time on the mountain and that his ski skills were improving, because he's just that adorable. Prince Harry, on the other hand, did not seem as as enthused with the process.
And because their outfits were just too good to be true, check out Prince William's interview and photos from the royal family's 1994 ski trips to Switzerland and Austria below.