10 Reasons Why Adam Brody is Your Dream Man
As if you need more than one.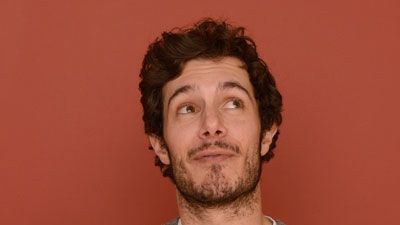 (Image credit: Archives)
1. He loves burritos as much as you do.
2. He'll melt your heart in .02 seconds.
3. He is so adorable it hurts your soul all the while making life worth living.
4. He comes bearing bagel gifts.
5. He looks sexy in a hat.
6. He knows what you want.
7. ...And always keeps things interesting.
8. He kills it when posing for a pensive portrait.
9. AHHH! Look at him!
10. BEST. HUMAN. EVER.
Photo Credit: Giphy/Getty
Related Stores:
10 Clueless Quotes That Changed Your Life
Leighton Meester and Adam Brody Are Engaged!
The Best Pop Culture Holiday Traditions
Follow Hallie Gould on Twitter.