11 Celebrities Whose Best Friends Aren't Famous
Hope for normals everywhere.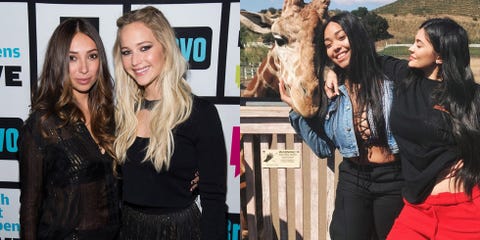 Forget celebrity squads—the best friendships are the ones that go way, way back. Here are 11 celebrities who are still close with their non-famous best friends.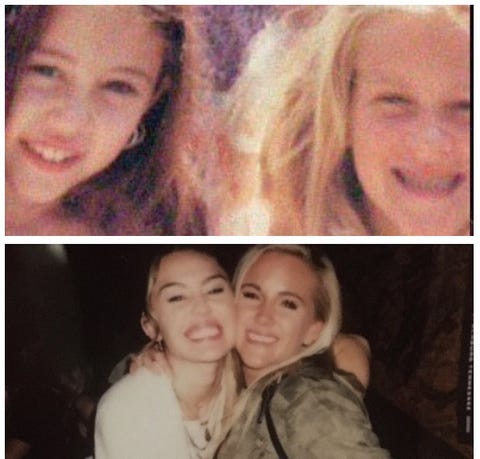 Miley Cyrus and Lesley Patterson
The same Lesley Miley references in "See You Again" when she sings, "My best friend Lesley said, 'Oh she's just being Miley.'"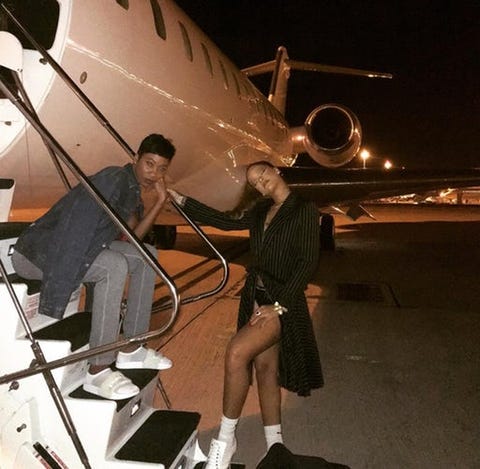 Rihanna and Melissa Forde
Melissa and RiRi have been friends since they were kids in Barbados.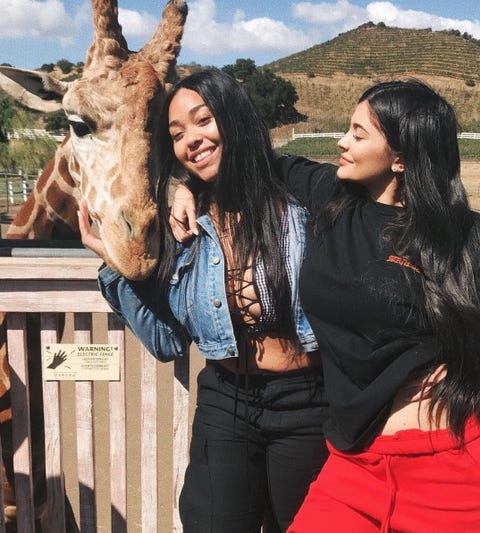 Kylie Jenner and Jordyn Woods
Kylie and Jordyn are so inseparable, they even had a commitment ceremony on Life of Kylie.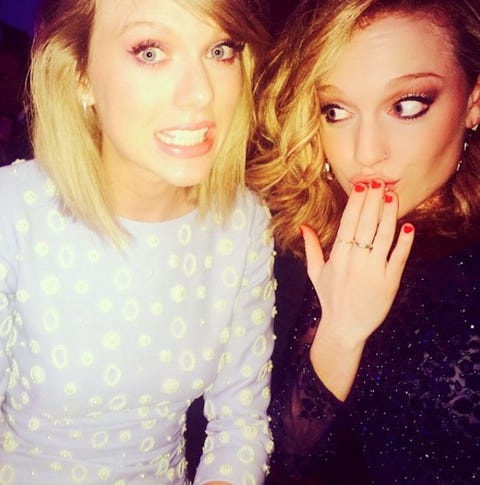 Taylor Swift and Abigail Anderso
Taylor and Abigail have been friends since high school in Nashville. Taylor wrote her song, "Fifteen" about Abigail and regularly invites her to awards shows and star-studded parties.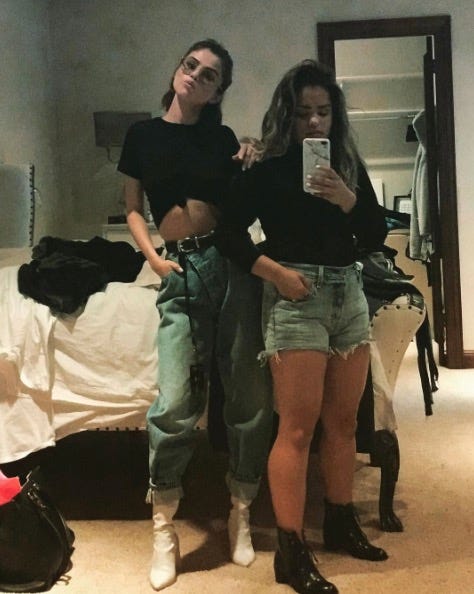 Selena Gomez and Priscilla DeLeon
Selena and her cousin, Priscilla, are still super close to this day.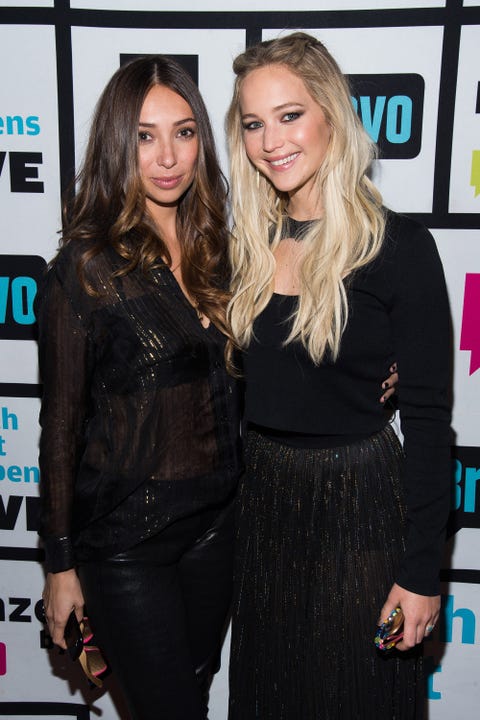 Jennifer Lawrence and Laura Simpson
Jennifer's best friend Laura has been her date to the Oscars and appeared on Bravo's Watch What Happens with her.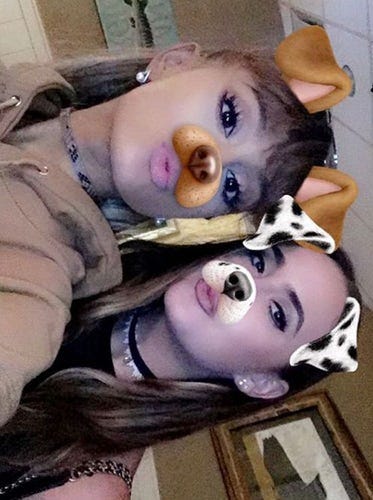 Ariana Grande and Alexa Luria
Ariana and Alexa have been best friends since they were ten.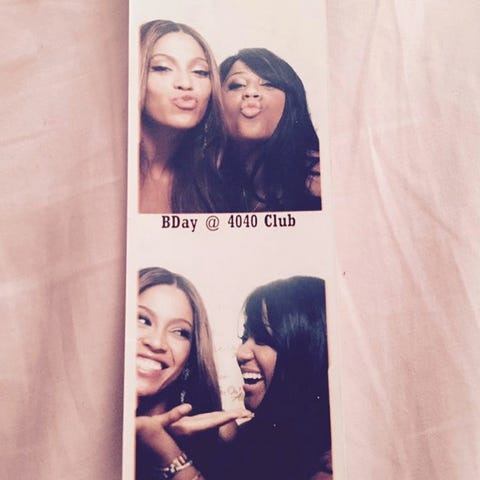 Angie Beyince and Beyoncé
Angie and Bey are cousins and spent every summer together as kids. As an adult, Angie has been a pivotal part of the Beyoncé empire, even serving as vice president of operations at Parkwood Entertainment.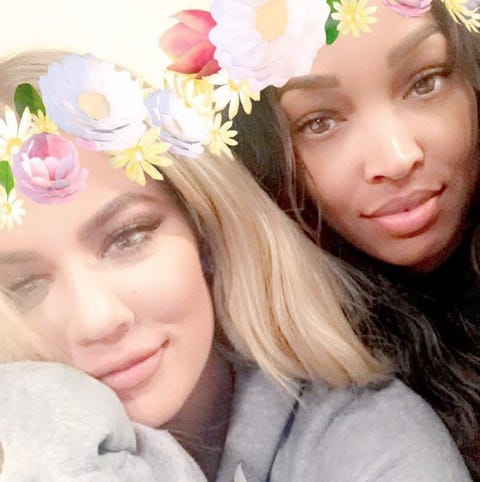 Khloé Kardashian and Malika Haqq
Khloé and Malika have been close for years and Malika has appeared on Keeping Up with the Kardashians and Khloé & Lamar.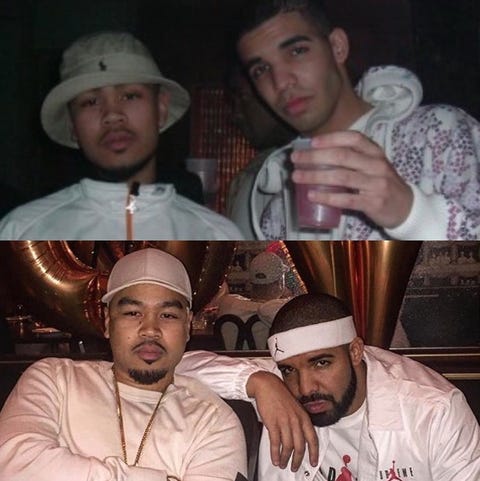 Drake and Niko
Drake calls Niko his "closest confidant."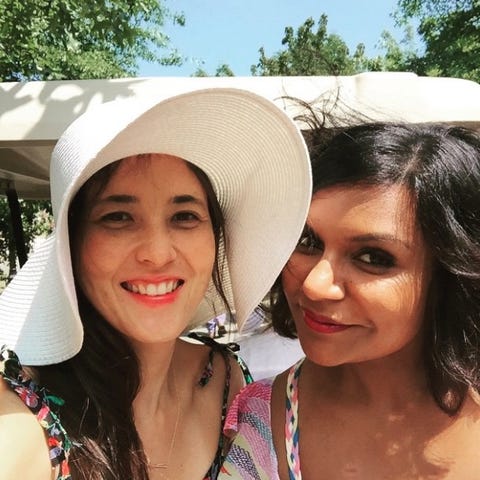 Mindy Kaling and Jocelyn Leavitt
Mindy and Jocelyn met in college and were roommates in Brooklyn after graduation.
This content is created and maintained by a third party, and imported onto this page to help users provide their email addresses. You may be able to find more information about this and similar content at piano.io