A Complete History of Sarah Jessica Parker and Kim Cattrall's 'Sex and the City' Feud
Fourteen years and counting...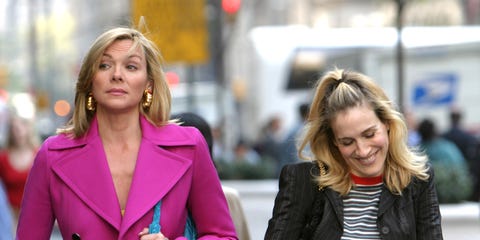 Rumors of a feud between Sex and the City costars Sarah Jessica Parker and Kim Cattrall have been swirling since 2004. Here's a look back at the reported falling out.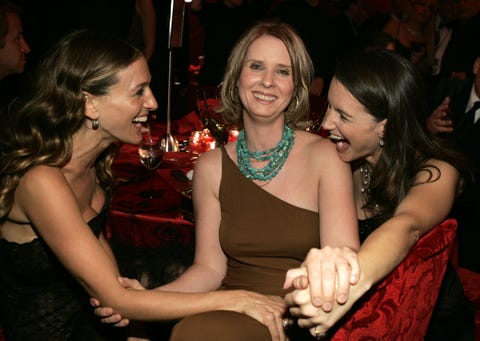 At the Emmys in 2004, Sarah Jessica Parker, Cynthia Nixon, and Kristin Davis were photographed celebrating the show's wins at the HBO afterparty. Although she also attended, Kim Cattrall was not pictured taking part in the cast love fest. This followed rumors of a falling out on set between Cattrall and the other actresses.
"Are we the best of friends? No. We're professional actresses. We have our own separate lives," Cattrall explained when asked about the event later.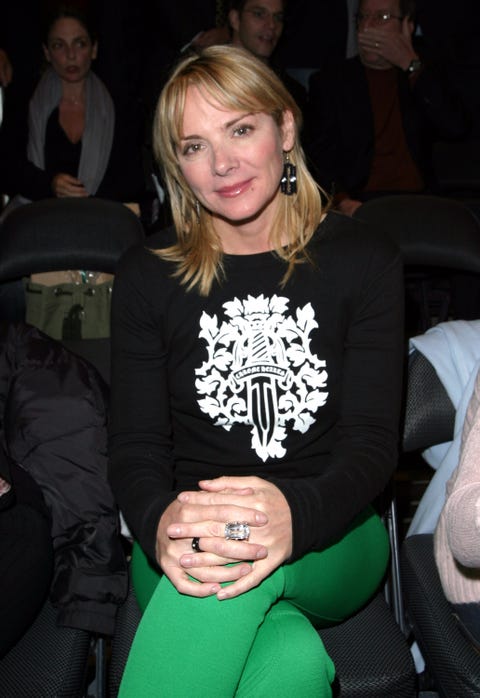 During an interview on Friday Night with Jonathan Ross, Cattrall discussed the longstanding rumors that Sex and the City had ended because she lobbied for more money than HBO was willing to pay her.
"I felt after six years it was time for all of us to participate in the financial windfall of Sex and the City," she explained. "When they didn't seem keen on that I thought it was time to move on."
When asked if she would consider playing Samantha again, she left the door open, saying, "If the deal was right and the script was fabulous, absolutely I would."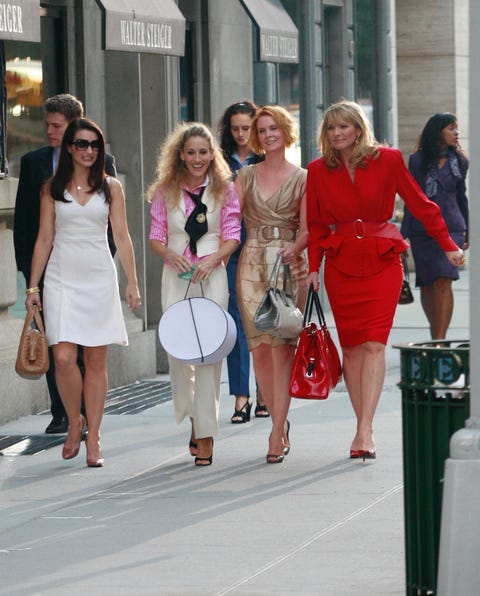 In an interview promoting the first Sex and the City movie, Sarah Jessica Parker weighed in on the rumors of a feud and on Cattrall's contract negotiations, offering her support for her costar.
"Honestly, we are all friends and I wish I saw more of Kim. She mentioned money and no one should vilify her for it. People made a decision that we had vilified her. No one bothered to say [to the rest of us], 'Are you disappointed by not making the movie?' Yes. 'Do you respect and support her choice to not do it?' Absolutely."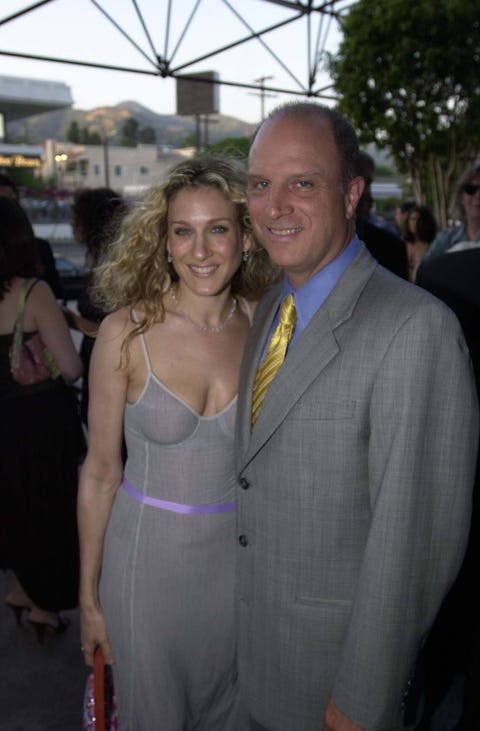 When the first Sex and the City movie was released, former HBO CEO Chris Albrecht commented on the salary disputes, acknowledging that SJP earned more than her costars and implying that it had caused some tension.
"Sarah was becoming more and more famous, and her salary increased beyond what was contractually committed, which is normal for hit shows. The other actresses wanted to keep up."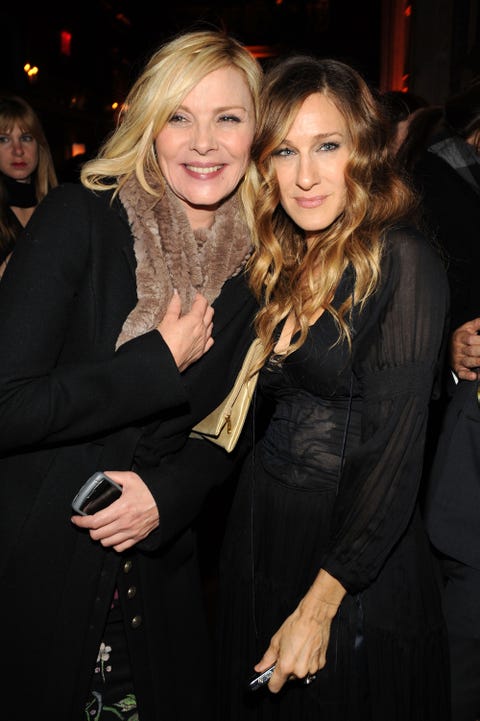 In an interview with Elle, Parker addressed the rumored feud yet again, denying it outright and reiterating her love for Cattrall.
"I don't think anybody wants to believe that I love Kim. I adore her. I wouldn't have done the [first Sex and the City] movie without her. Didn't and wouldn't."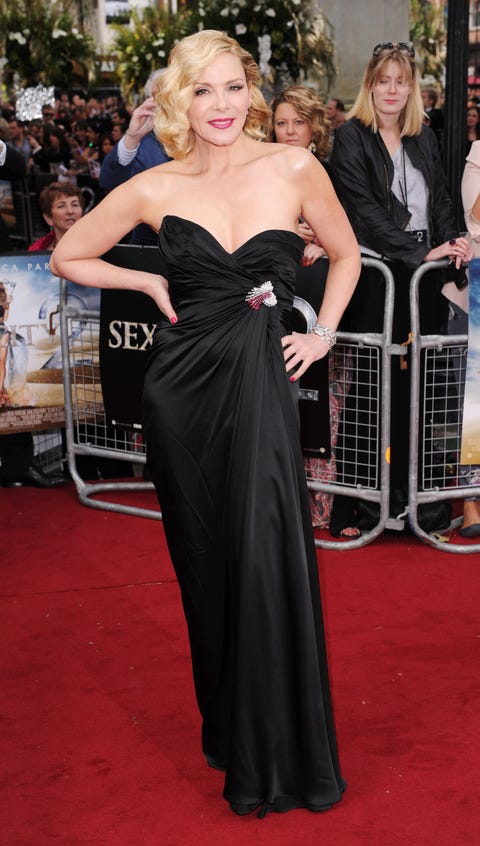 In January 2010, Cattrall echoed the sentiments Parker had expressed in her Elle interview.
"I think Sarah was right: People don't want to believe that we get on," she told Daily Mail. "They have too much invested in the idea of two strong, successful women fighting with each other. It makes for juicy gossip and copy. The truth of us being friends and getting along and happily doing our jobs together is where near as newsworthy. I think Sarah is fantastic… She and I are sick of this. It's exhausting talking about it, and a real bore. Next?"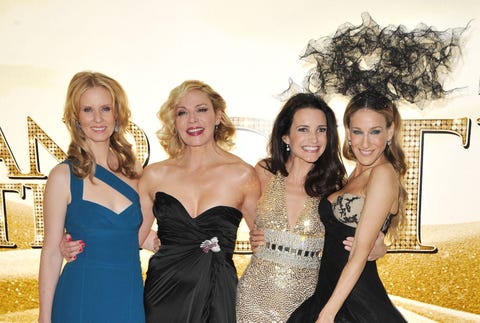 In an interview promoting Sex and the City 2, Sarah Jessica Parker addressed the feud yet again, this time acknowledging that there were times when people's feelings were hurt on set.
"When you're on set, you're working 90-hour weeks, you're never home, you're exhausted," she said. "There are times when all of us have been sensitive, and sometimes feelings get hurt. But I don't have any regrets about how I've treated people."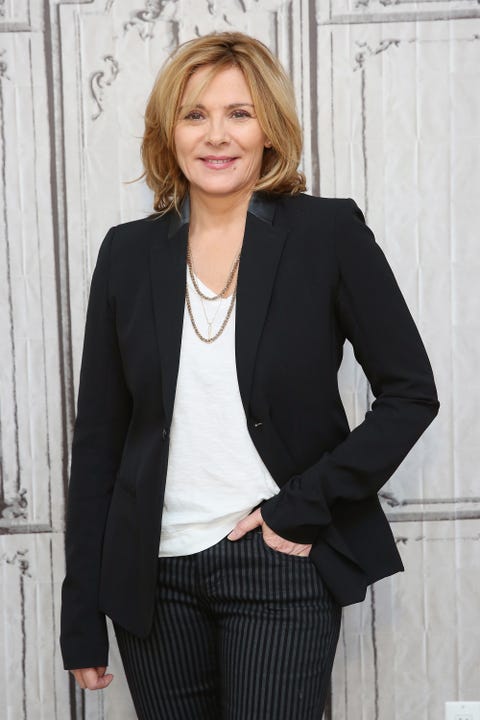 In 2016, fans were still clamoring for a third SATC movie, but Cattrall shot down the prospect during an interview with The Daily Record.
"I think the climate changed. To have four women talking about shopping trips and spending $400 on shoes when people are having trouble putting food on the table? It doesn't mean we don't need that but I think the pendulum swung in a different direction," she said, explaining why she thought the moment for another Sex and the City movie had passed. "Everyone is doing their own thing and if it was going to happen, it would have happened by now. It would be a challenge to do a third installment. It could be fun though. To say goodbye completely to Samantha would be pretty hard."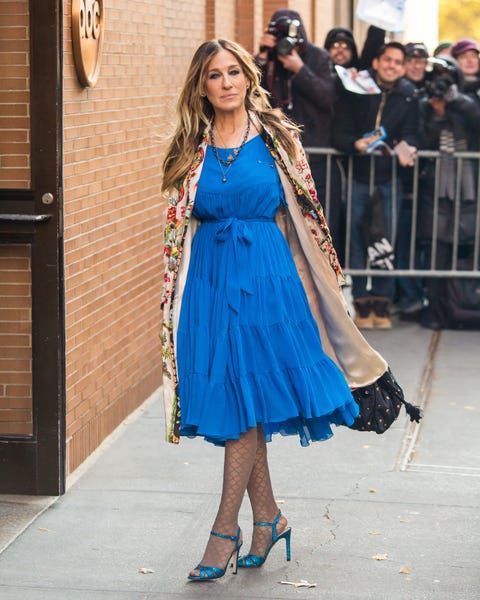 A month later, feud rumors were still going strong—and SJP's birthday post had only fueled them.
"It was always so heartbreaking to me that there was this narrative about Kim and myself because it just didn't reflect anything that happened on that set. They just didn't do it to the Sopranos guys. It was so strange to me and upsetting," she told Time during an interview promoting her new HBO series, Divorce. "I posted something on Kim's birthday and people were like 'Oh my God, I didn't know you liked her!' What? We were all at liberty to walk away at any time! But nobody asked those questions of shows with men. Isn't that interesting?"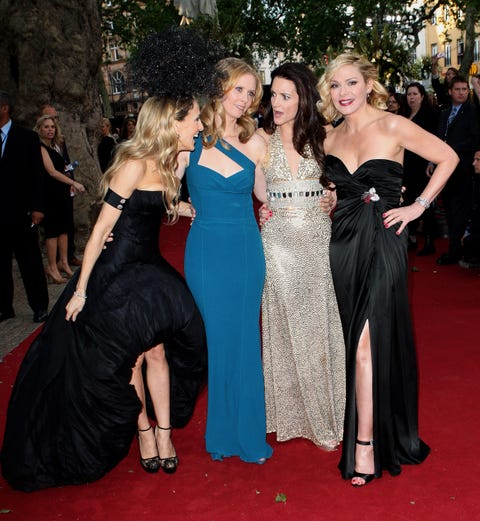 The Daily Mail reported that Sex and the City 3 was cancelled as a direct result of demands made by Cattrall.
The next morning, Cattrall took to Twitter to deny the report.
"Woke 2 a @MailOnline storm!" she wrote. "The only 'DEMAND' I ever made was that I didn't want to do a 3rd film....& that was back in 2016."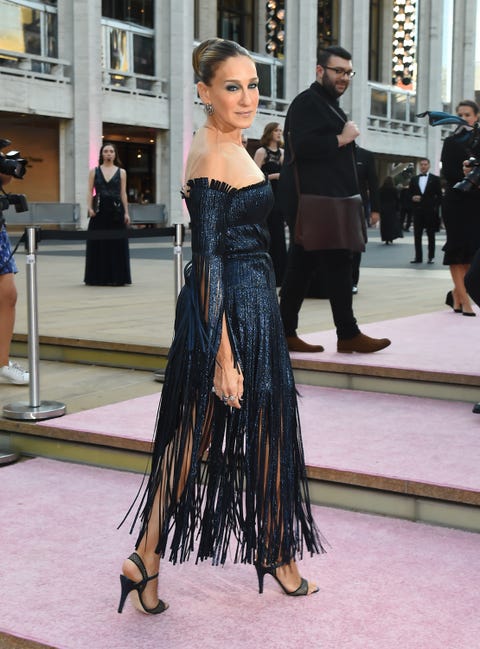 The day the Daily Mail's report ran, Parker attended the New York City Ballet Gala and spoke to Extra about the third Sex and the City film, confirming that it was off.
"It's over… we're not doing it," she said. "I'm disappointed. We had this beautiful, funny, heartbreaking, joyful, very relatable script and story. It's not just disappointing that we don't get to tell the story and have that experience, but more so for that audience that has been so vocal in wanting another movie."
This content is created and maintained by a third party, and imported onto this page to help users provide their email addresses. You may be able to find more information about this and similar content at piano.io