MC@Work: Reality Check
From hard-hitting news producers to terrorist-hunting CIA agents, the range of careers held down by our favorite female characters on TV has never been wider. But just how realistic are these portrayals? Marie Claire asked real-life pros to weigh i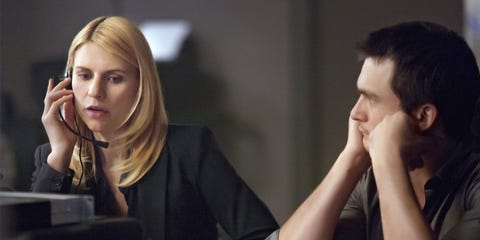 From hard-hitting news producers to terrorist-hunting CIA agents, the range of careers held down by our favorite female characters on TV has never been wider. But just how realistic are these portrayals? Marie Claire asked real-life pros to weigh in.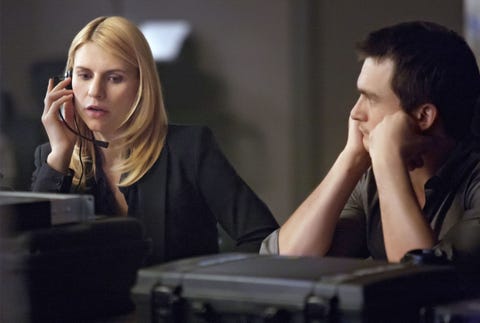 The Job: CIA Officer
HOMELAND: Carrie Mathison (Claire Danes)
WHAT THE SHOW NAILS: People skills. "Intelligence-gathering is human beings getting information from other human beings," says J.C. Carleson, a former officer with the CIA's Clandestine Service and author of the recently published Work Like a Spy (Penguin). "It's not about gadgets. It's labor-intensive and psychologically demanding."
WHAT'S PURE FICTION: The superhero agent. "Carrie's job is a combination of about four different jobs at the CIA. But Carrie does it all, and that doesn't happen." Another implausibility: the dynamic between Carrie and her supervisor Saul (Mandy Patinkin). "There's no way someone that senior would be as involved in her work."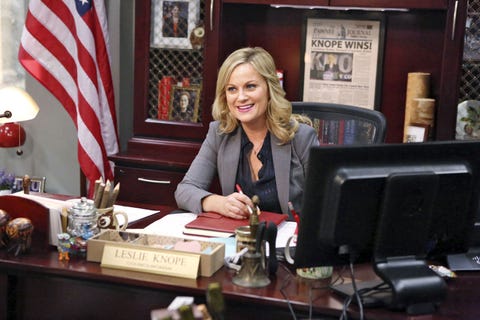 The Job: Deputy Parks Director
PARKS AND RECREATION: Leslie Knope (Amy Poehler)
WHAT THE SHOW NAILS: Public service. "She really cares about green spaces, parks, and making sure kids have playgrounds," says Susan Beaurain, division manager for Carmel Clay Parks & Recreation in Carmel, Indiana. "You couldn't do this job if you didn't."
WHAT'S PURE FICTION: Fiscal ignorance. "Leslie's always incredibly naive about who will fund her pet projects. In real life, you need to have an idea of the funding source before you come up with the idea."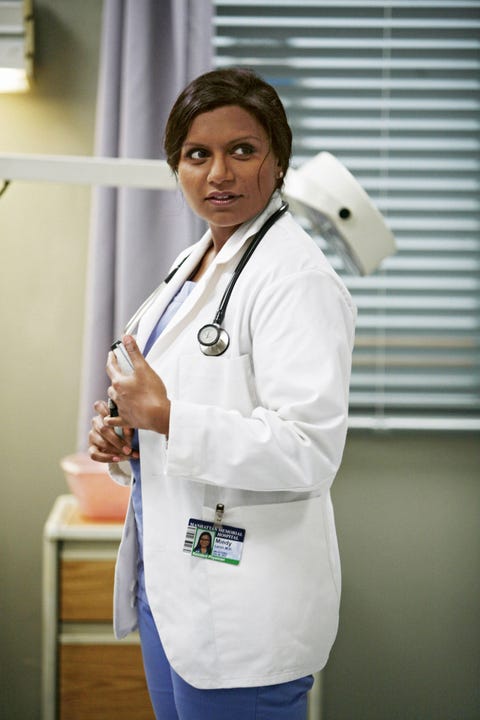 The Job: OB/GYN
THE MINDY PROJECT: Dr. Mindy Lahiri (Mindy Kaling)
WHAT THE SHOW NAILS: The frenetic pace. "Medicine is one of those careers where you blink and five years have passed," says Jhansi Reddy, an OB/GYN at the Downtown Women practice in New York City, who, like her fictional counterpart, is in her early 30s, single, and Indian. "Mindy is constantly comparing herself to her best friend, who is married with kids, and that's also realistic." The show is spot-on with smaller details, too. "One of her partners was on a bad date and made his pager go off to get out of it. I've done that."
WHAT'S PURE FICTION: Flex time. "Mindy seems to be able to drop things easily and head to lunch with her girlfriends," says Reddy. "Those things take me weeks to schedule. Also, for an obstetrician, she isn't in the hospital that much."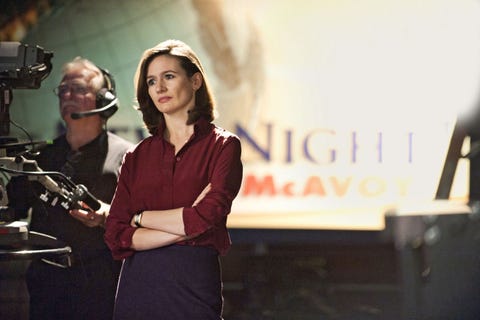 The Job: Executive Producer
THE NEWSROOM: Mackenzie McHale (Emily Mortimer)
WHAT THE SHOW NAILS: The setting. "It looks and feels like a newsroom," says Betsy West, executive producer of PBS' Makers and the former EP at ABC News. West also gives Mortimer high marks for portraying the "unrelenting, all-consuming pace of running a newsroom."
WHAT'S PURE FICTION: The TMI. "Blabbering on about her personal life in front of her entire staff is something an executive producer would never do," says West.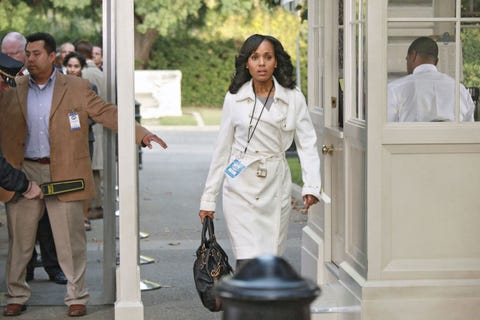 The Job: Crisis PR Manager
SCANDAL: Olivia Pope (Kerry Washington)
WHAT THE SHOW NAILS: Strategy. Judy Smith, the real-life political fixer on whom Scandal is based, says the show "captures the art of dealing with crisis." (Smith, who counts Monica Lewinsky and NFL quarterback Michael Vick as former clients, is now an executive producer of the series.) Like Olivia Pope and her team, Smith and her associates "look at each crisis individually, develop a plan that is right for the client, then execute against that strategy."
WHAT'S PURE FICTION: The at-all-costs mentality. "The show takes the high-stakes world of crisis communications and dramatizes it," says Smith. For example, she'd never engage in evidence tampering—to say nothing of a presidential love affair. "I would like to keep my law license," she quips.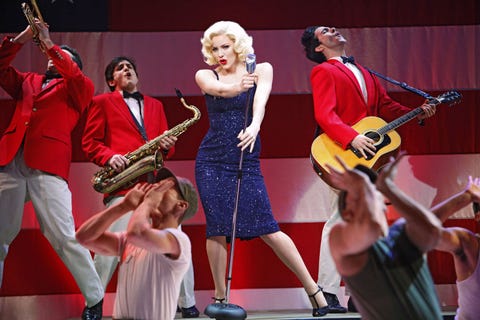 The Job: Broadway Understudy
SMASH: Karen Cartwright (Katharine McPhee)
WHAT THE SHOW NAILS: Performance anxiety. "There is a ton of stress on the understudy because you rightly fear that you'll be thrown on at the last moment and be unprepared," says Broadway veteran Sharon Wheatley, who has performed in Avenue Q, Les Misérables, and The Phantom of the Opera. "Karen captures this well, even when she has to cope with the fact that there are no costumes for her when she takes over for the lead. Recently, a Broadway understudy went on in the lead role and had to wear his own tuxedo because they didn't have costumes for him."
WHAT'S PURE FICTION: The ingenue routine. "There is a naïveté to Karen that doesn't ring quite right," says Wheatley. "How in the world do you land a gigantic audition in front of every important theater person in New York if you don't even have an agent or any theater savvy? She's just too green."
This content is created and maintained by a third party, and imported onto this page to help users provide their email addresses. You may be able to find more information about this and similar content at piano.io