The Best Behind-the-Scenes Celebrity Instagrams from the 2018 Oscars
It takes a village...to get ready for the red carpet.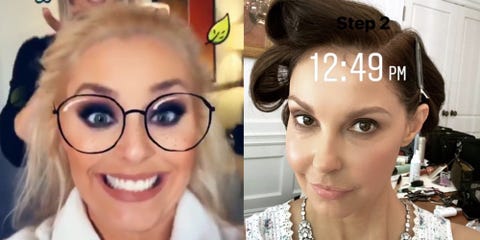 Instagram/Ashley Judd and Lindsey Vonn
Celebrities love to give us a glimpse at everything that happens behind-the-scenes of creating their red carpet look—the hair, the makeup, the dress, and sometimes even the ride there—and we love them for it. We've rounded up the best Instagrams posted by your favorite stars, pre-Oscars red carpet.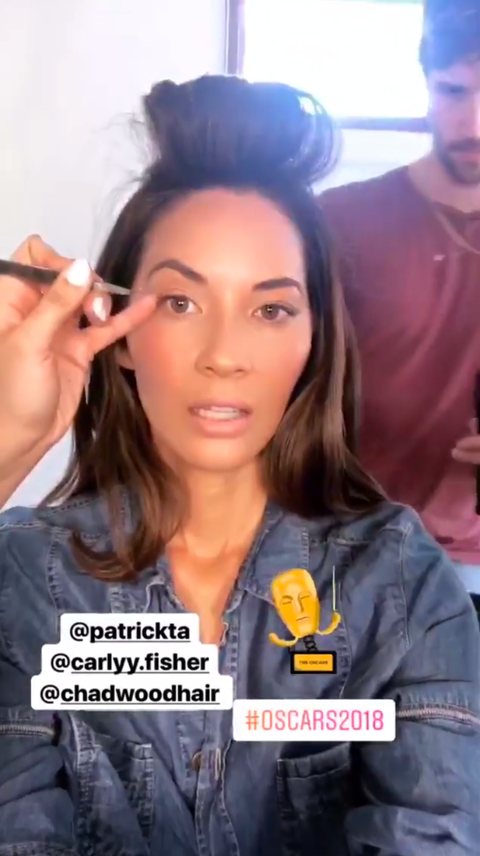 Olivia Munn
Celebrity hairstylist Patrick Ta gets Olivia Munn ready for the Oscars.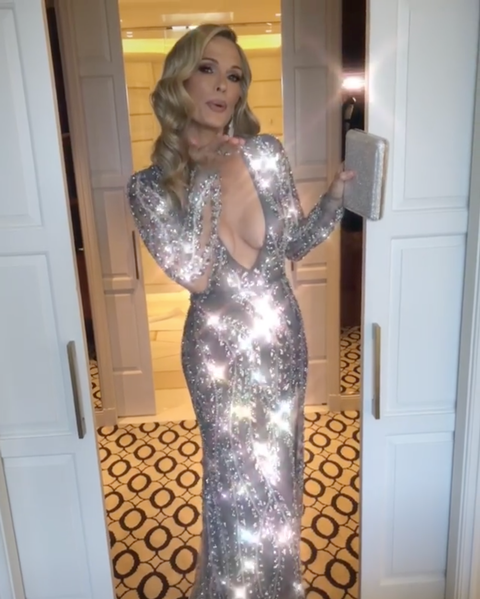 Molly Sims
Molly Sims posted a video blowing a kiss to Instagram with the caption, "No such thing as too much sparkle for the #Oscars ✨ Head to @thezoereport IG story for my takeover 💫🥂🏆💋."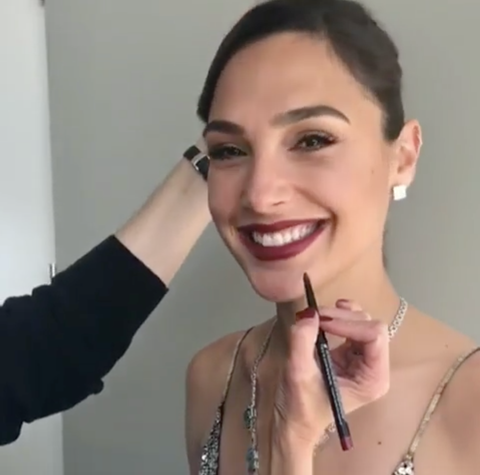 Gal Gadot
On Instagram Gal Gadot posted a video getting her lipstick done and mouthing the words, "Read my lips."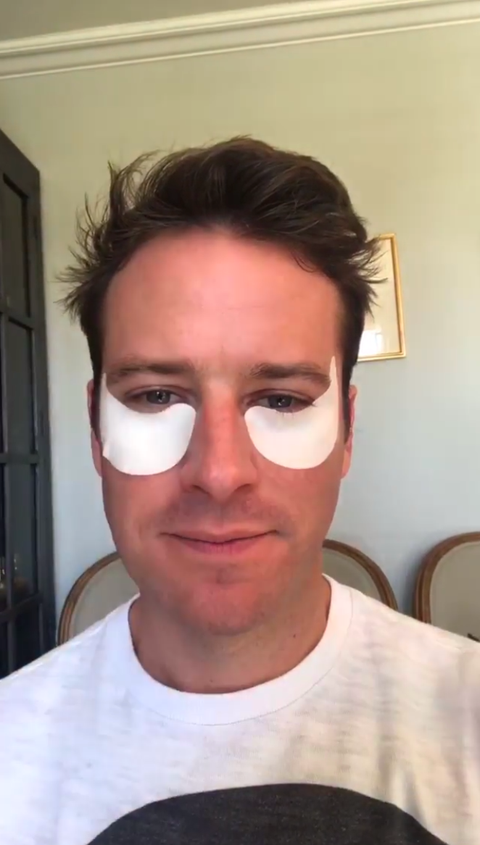 Armie Hammer
Armie Hammer says he's "Oscar prepping."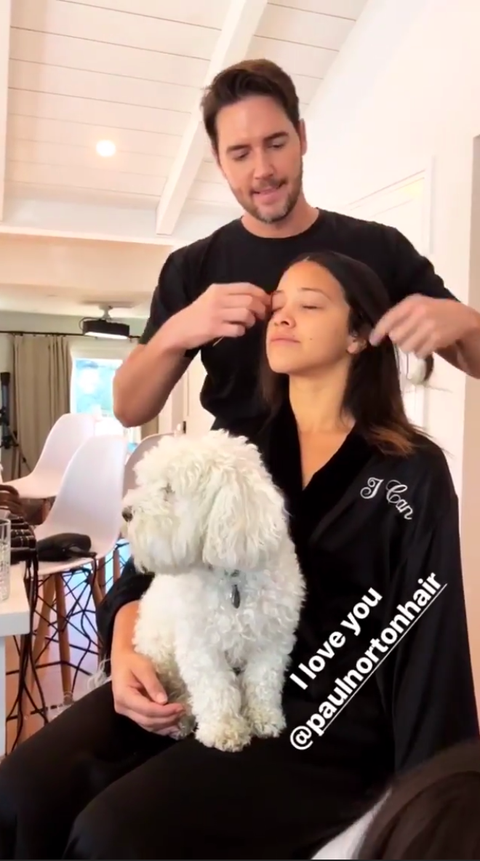 Gina Rodriguez
Gina Rodriguez holding her dog while getting her hair done for the Oscars.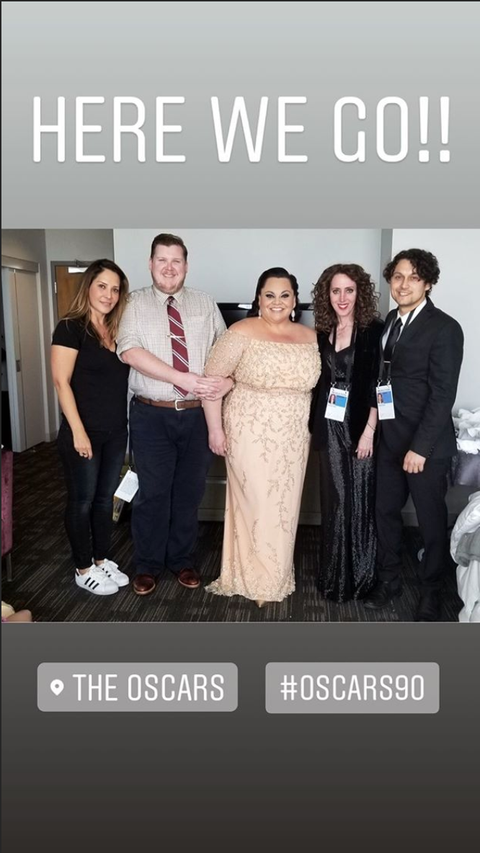 Keala Settle
Keala Settle and her crew are ready for the Academy Awards.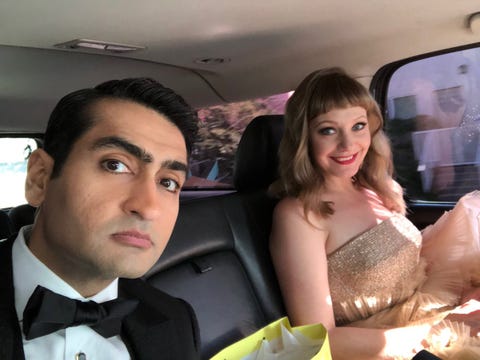 Kumail Nanjiani and Emily Gordon
Kumail Nanjiani and Emily Gordon on their way to the red carpet.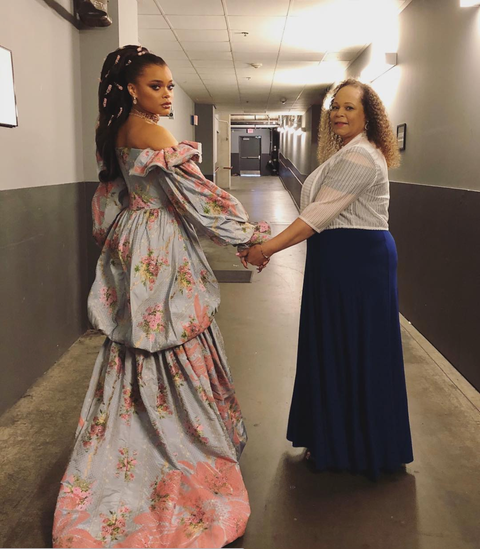 Andra Day
Andra Day walking to the red carpet.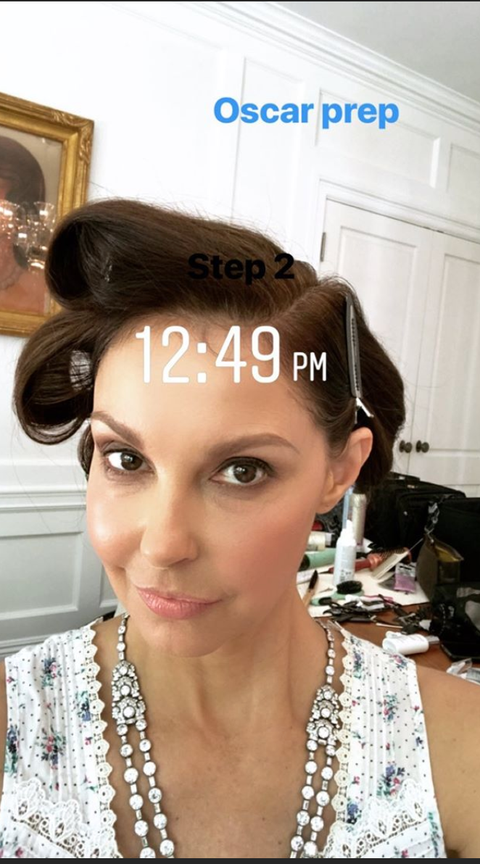 Ashley Judd
Ashley Judd shows how early her Oscars prep begins—12:49 p.m. to be exact.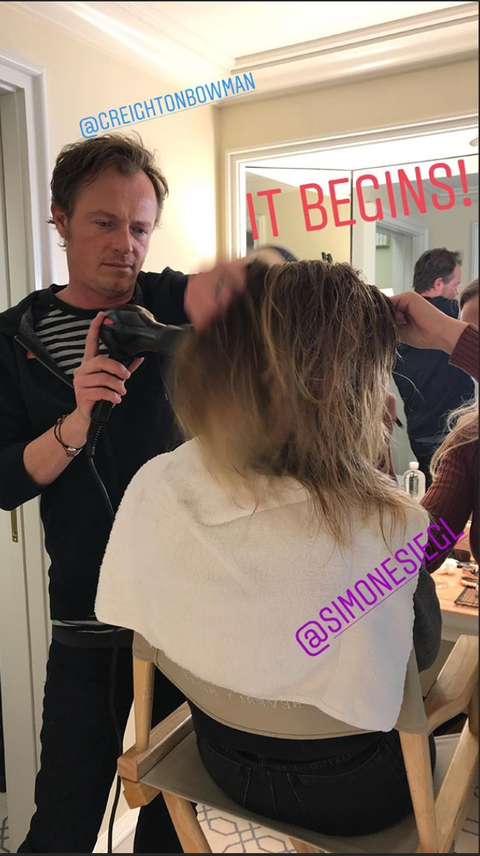 Laura Dern
Laura Dern getting a blow out in preparation for the Oscars.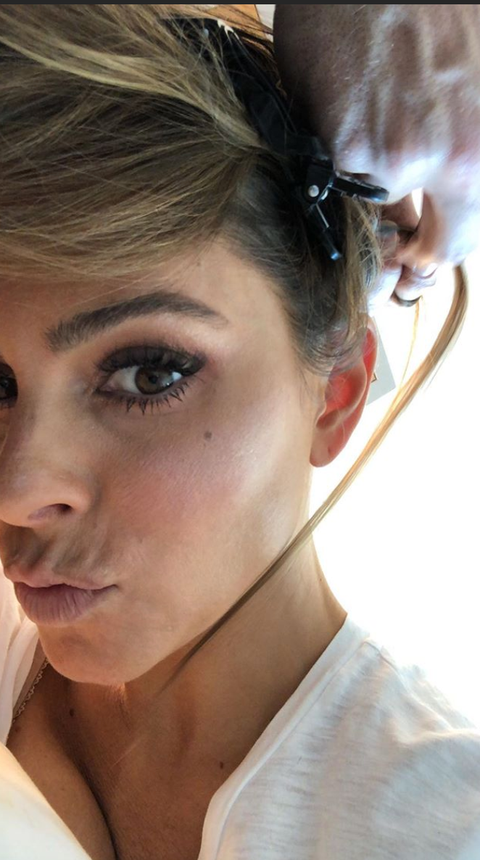 Maria Menounos
Maria Menounos upside-down is getting her hair braided by her hair stylist.
Erin Lim
Erin Lim getting ready for the red carpet.
Lindsey Vonn
Lindsey Vonn getting hair and makeup done at the same time.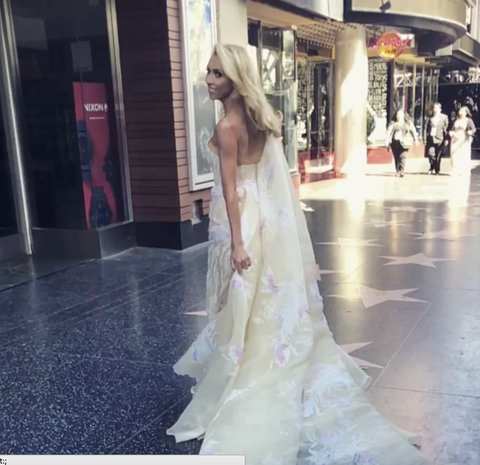 Instagram/Giuliana Rancic
Giuliana Rancic
Giuliana Rancic walking down the streets of Hollywood to the Oscars red carpet.
This content is created and maintained by a third party, and imported onto this page to help users provide their email addresses. You may be able to find more information about this and similar content at piano.io