Princess Eugenie and Jack Brooksbank's Relationship: An Official Timeline
Skype coming through to save the day, yet again.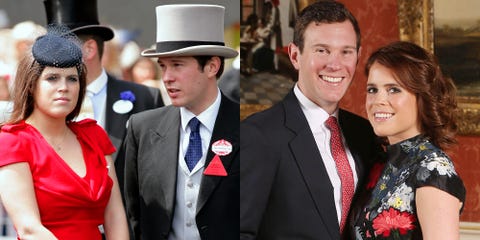 A love story for the ages, Princess Eugenie and Jack Brooksbank's October 12 wedding will be the happy ending the two have waited for. Despite being a largely private couple, we do have a plethora of wonderful public moments to commemorate their devotion. So, in honor of their upcoming nuptials at Windsor Castle, let's look back at their eight-year relationship. Cheers to the soon-to-be newlyweds!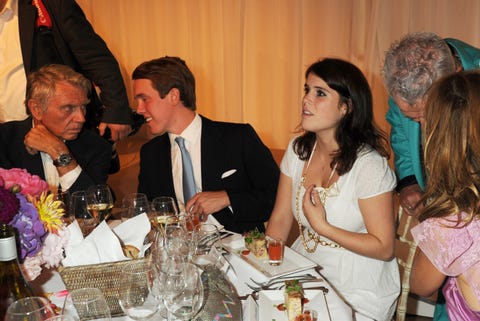 Their First Meeting
The pair first met in 2010 in Verbier, Switzerland, a ski resort area in the Swiss Alps, when Eugenie was 20 and Brooksbank was 24. The handsome young gent was a friend of her cousin Prince Harry, and was working as a barman at the Markham Inn at the time. Was it love at first sight? A friend of the couple told the Daily Mail that, "there was an immediate attraction, and since that meeting, they have barely been apart."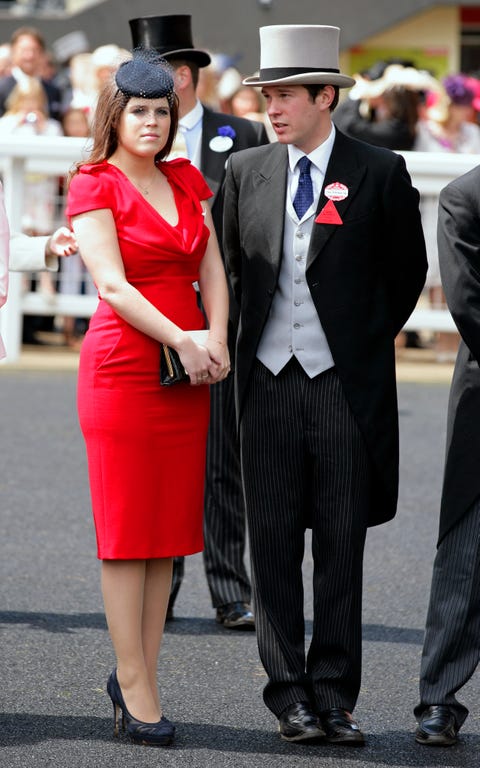 The First Royal Ascot Appearance
After about a year of dating, Brooksbank joined Princess Eugenie for their first official appearance as a royal couple at the Royal Ascot in 2011. Horse racing, how romantic!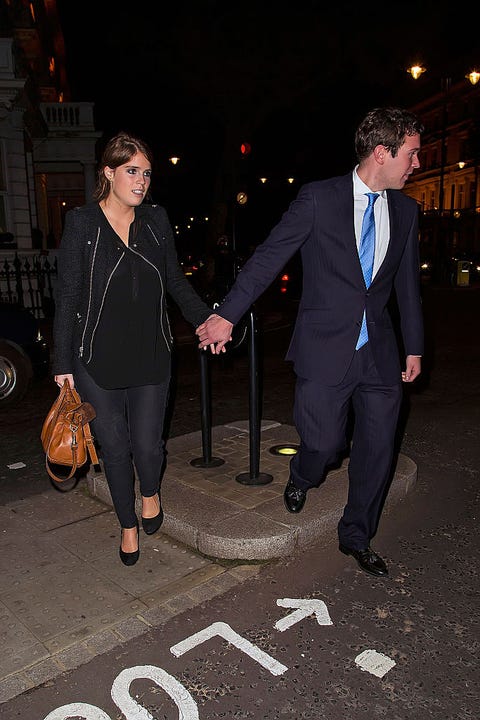 Breaking the Rules?
Brooksbank's first official appearance at a royal event broke with traditional protocol, as non-royals typically do not attend Ascot until marriage. But Eugenie (spotted here with her beau out and about in London in 2012) is not a working royal (like Wills and Harry), so she has fewer rules to follow. But it may not have even mattered, because...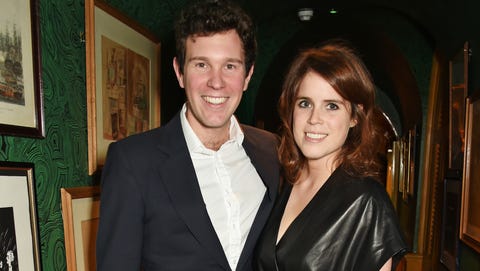 Queen Elizabeth + Jack = 💖
Talking to the BBC, Princess Eugenie said that her grandmother Queen Elizabeth II loved Brooksbank from the get-go: "Granny actually knew right at the beginning [of their engagement]. She was very happy, as was my grandfather."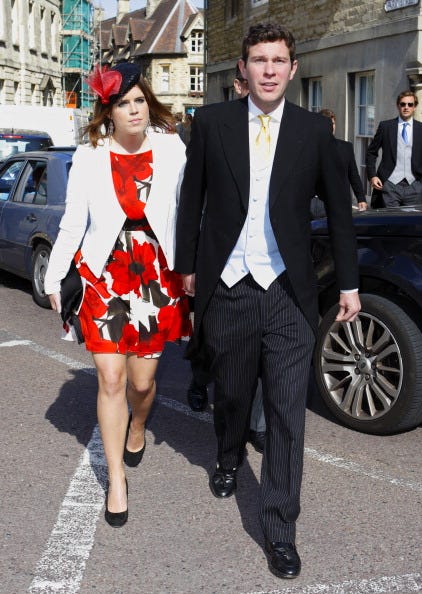 Long-Distance Love
Sometime in 2013, Eugenie left London and Brooksbank to work in New York City at online auction house Paddle8, and the two maintained a long-distance relationship. (They spent some quality time together that year at the wedding of Lady Natasha Rufus Isaacs and Rupert Finch, as seen in this pic.) In fact, Brooksbank encouraged Eugenie to go to New York, and said he would wait for her. Swoon.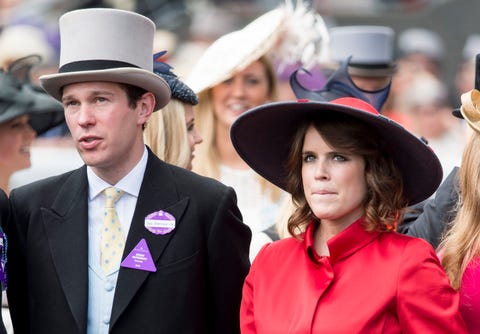 True Love
A family friend told the Daily Mail, "[Eugenie] didn't know many people [in NYC] but Jack encouraged her to go. She wanted the experience and has gone out knowing Jack is in London waiting for her."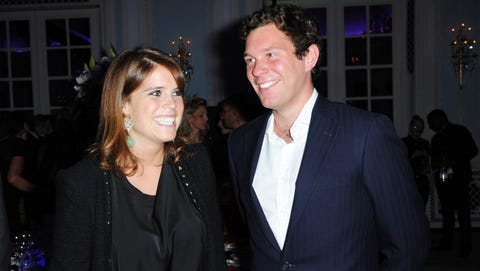 Skype Saves The Day
Despite the distance between them geographically, it never affected their relationship. "We spend a lot of time on Skype," Brooksbank told The Daily Mail. "It's great. We are still very much together." Who cares if you're 3,500 miles apart when you're made for each other?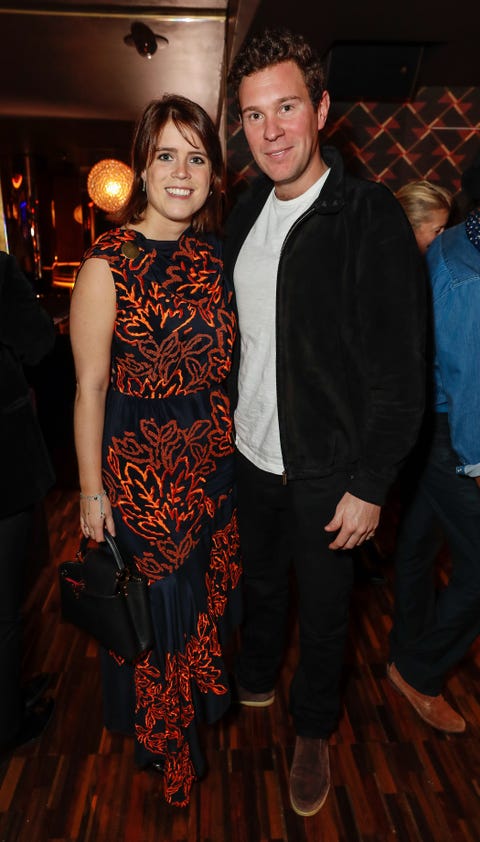 Some Personal Time
London came calling for Eugenie again in 2015, and the stylish pair (as evidenced at left) reunited on the same side of the pond, where they began to build their lives together. Talking with Harper's Bazaar in 2016, Eugenie shared their routine: "When I'm with Jack, we watch The Walking Dead, which we're obsessed with. Maybe Game of Thrones is our next thing. I don't watch reality shows, but I love cooking programs."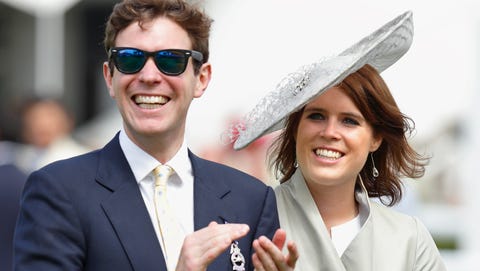 More Horse Racing!
The couple makes an appearance together at a favorite event of the royal family: horse racing. At the Qatar Goodwood Festival in Chichester, England in 2015, the reunited lovebirds seem happy as ever.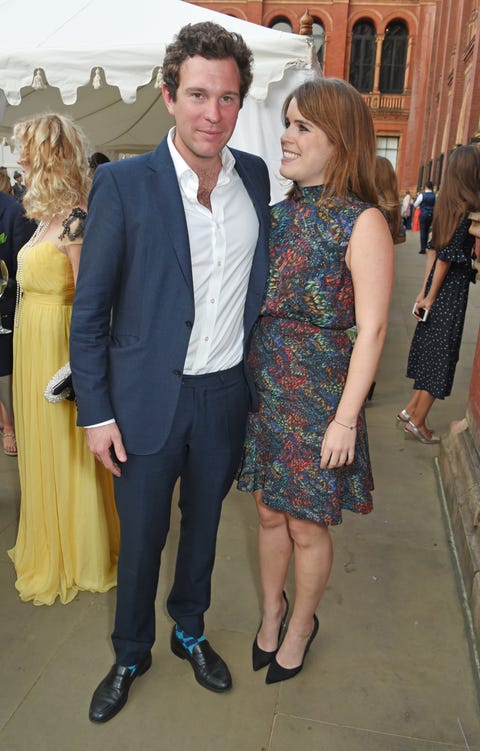 PDA? More Like PD-Yay!
While there are no official rules on PDA in the royal family, royals are expected to adjust the amount of affection shown depending on the event. Much like Prince Harry and Meghan Markle, Princess Eugenie and Jack Brooksbank are rather lax when it comes to affection in public. She's clearly besotted.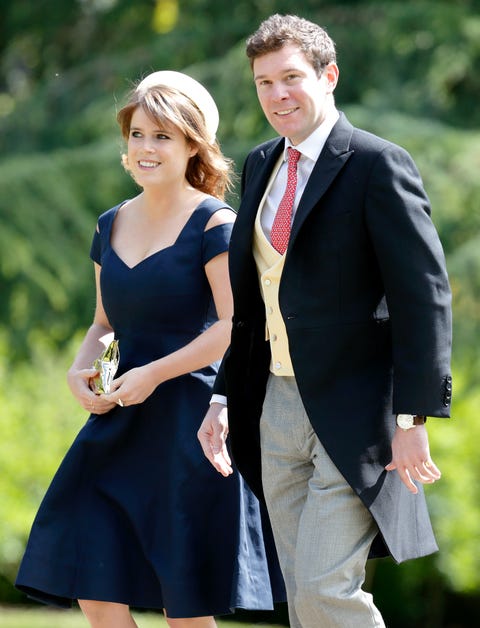 Their Mutual Goals and Dreams
Even though the pair may have different upbringings, they've managed to make it work. Not through some sort of royal luck, but rather, a mutual ambition and drive, according to a source at The Daily Mail. "She is very uncomplicated. She's a doer, a worker, as is Jack. They are very suited. Jack's always worked hard. He chose not to go to university so that he could get on the career ladder and Eugenie loved that. She didn't care at all that he was a waiter. She might be a princess, but Eugenie comes with few airs and graces."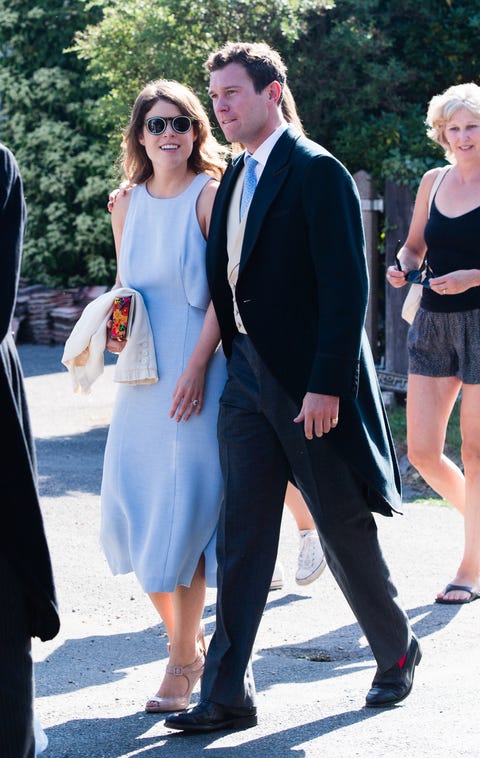 Oh, and Don't Forget The Dog!
In an interview with Harper's Bazaar in 2016, Princess Eugenie spilled a secret: her future fiancé and her dog share the same name. She swears it's an accident, I'm doubtful. That's too good to be a coincidence.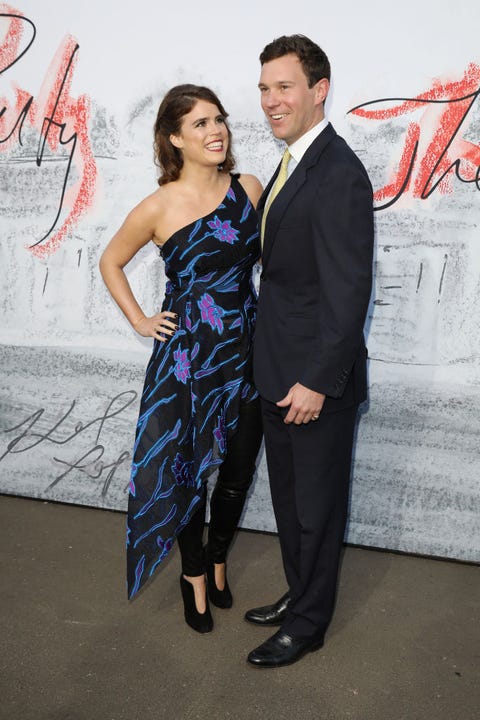 A Warm Welcome to the Family
The rumors of the engagement hit the next level in September 2016, when the Queen and other members of the royal family—including Eugenie and Brooksbank—were invited for a weekend at Balmoral, the Queen's Scottish retreat, for Harry's birthday. A source at the time told Sunday Express, "You could call this weekend a rite of passage for Jack. There is no way he would be invited to stay with the Queen unless he was being welcomed into the royal fold and the bosom of the family." Yaaaas, Jack!
The Engagement
Brooksbank got down on one knee and proposed to Princess Eugenie on holiday in Nicaragua in January 2018, and he did it without a ring. That's right, the pink sapphire ring Princess Eugenie was sporting in her engagement announcement was designed after the two were already engaged.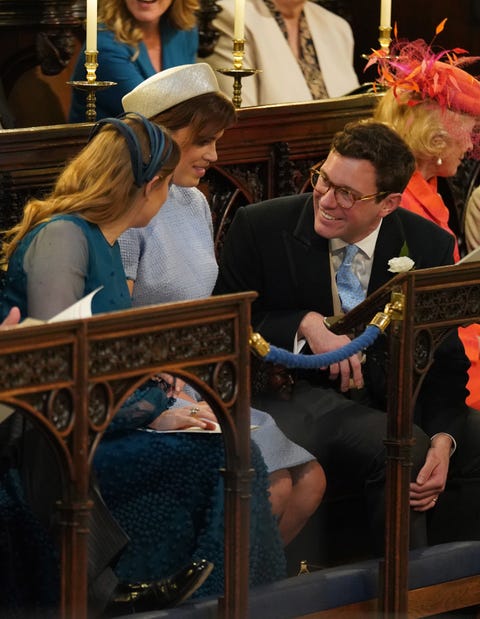 The (Other) Royal Wedding
Here are the betrothed at Princess Eugenie's cousin Prince Harry's wedding to Meghan Markle in May 2018. It's hard to tell, but maybe she's taking notes for her own wedding on October 12? They are getting married at the same place, after all. You'll have to turn in to find out what's similar—and what's all Eugenie.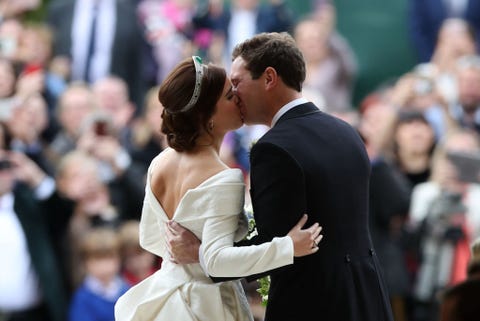 Their Royal Wedding
On October 12, Princess Eugenie and Jack Brooksbank tied the knot in a grand ceremony at St. George's Chapel in Windsor.
This content is created and maintained by a third party, and imported onto this page to help users provide their email addresses. You may be able to find more information about this and similar content at piano.io