43 Adorable Photos of Chrissy Teigen and John Legend's Baby Luna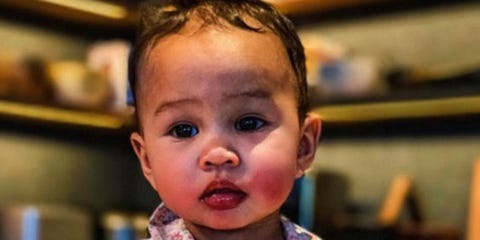 Fact: It's only been eight months but we've officially crowned John Legend, Chrissy Teigen, and Luna the cutest family of all time. Take a look at some of the cutest photos of their Baby Lu.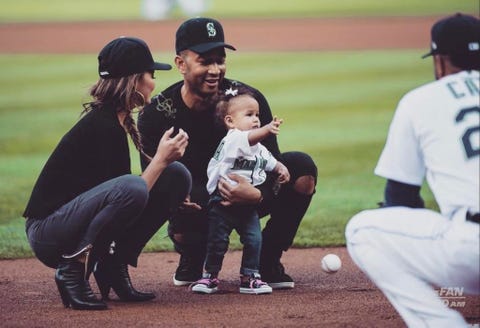 June 7, 2017
Is this team taking walk-ons? We would very much like to join.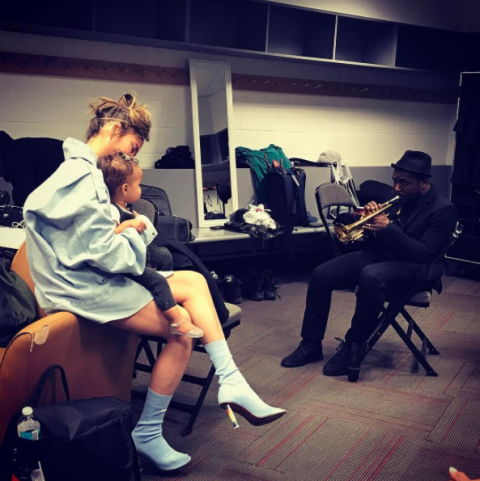 May 27, 2017
We would love to think that this is Baby Luna's very first singing lesson ♫.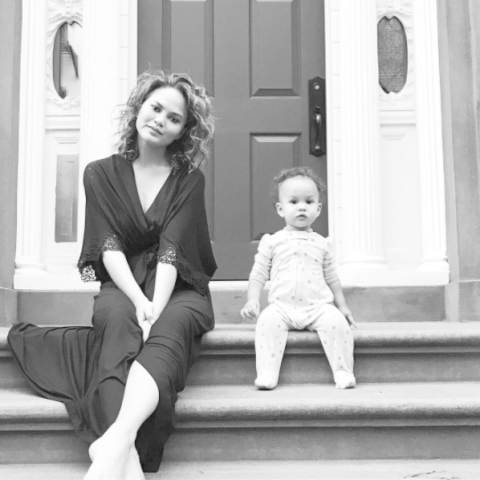 April 29, 2017
Have you ever seen a stoop look this good? Chrissy calls Baby Lu her "stoop buddy" in this adorable mother-daughter photo-op.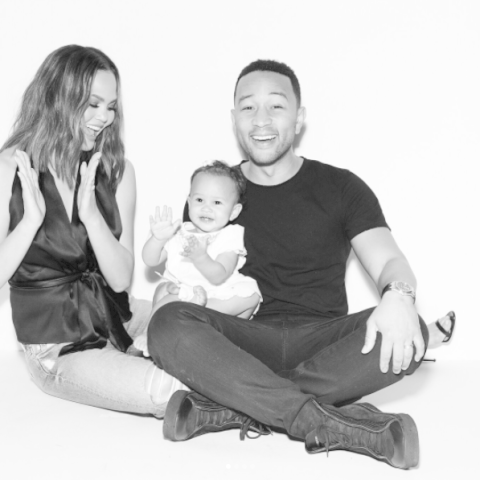 April 14, 2017
Chrissy Teigen wrote this message to Luna to celebrate her very first birthday:
"Happy first birthday Lu!!!! My lovebug. You are all the best parts of the both of us and I cannot believe how much has happened in you first 12 months of life. We love you to the luna and back. Thank you @Yopeteryang for taking these awesome photos and the lip sync battle team for such a nice surprise!!! ❤️❤️❤️"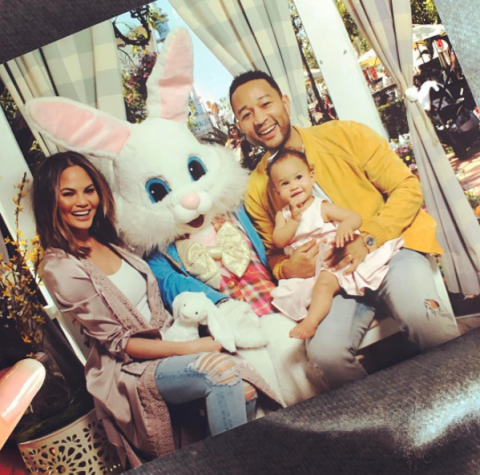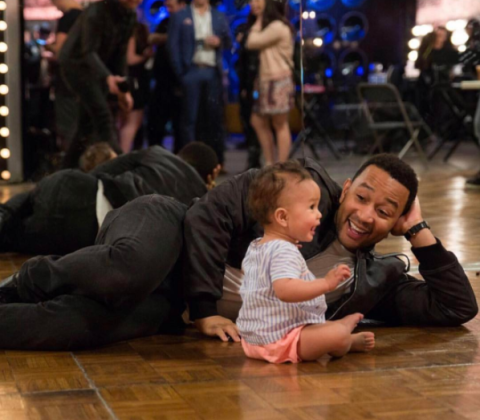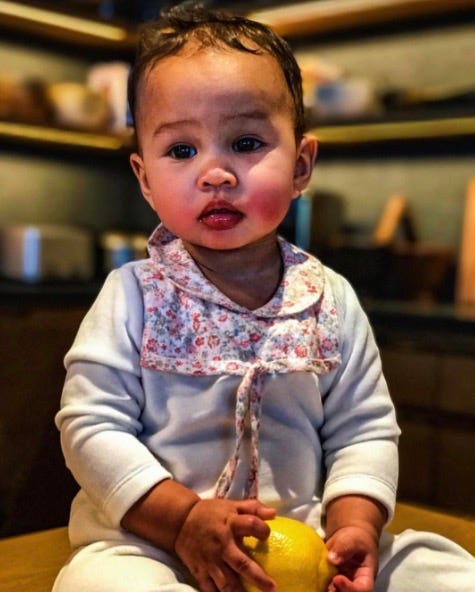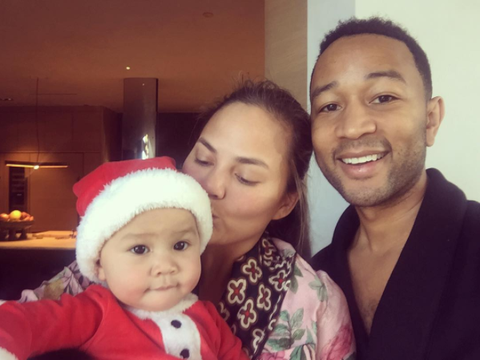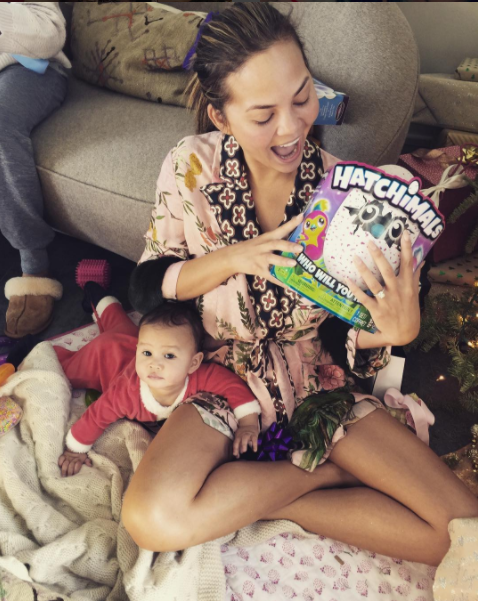 December 25, 2016
Luna's first Christmas! Chrissy and Luna showed off their Christmas haul including a Hatchimal—which Chrissy, apparently, loved.
December 14, 2016
John wasn't amused when Chrissy and Luna visited Santa without him, but they made sure to include him—in a slightly different way. "When your husband is in Paris but you gotta get your Santa on,"tweeted Chrissy with John replying "Savage."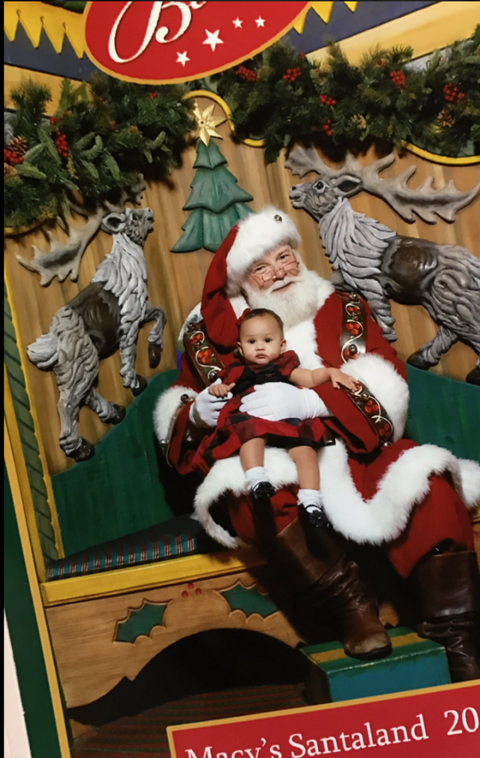 December 14, 2016
Aw, Chrissy is keeping many mother's tradition alive taking Baby Luna to Macy's Santaland snapping Luna sitting on Santa's lap.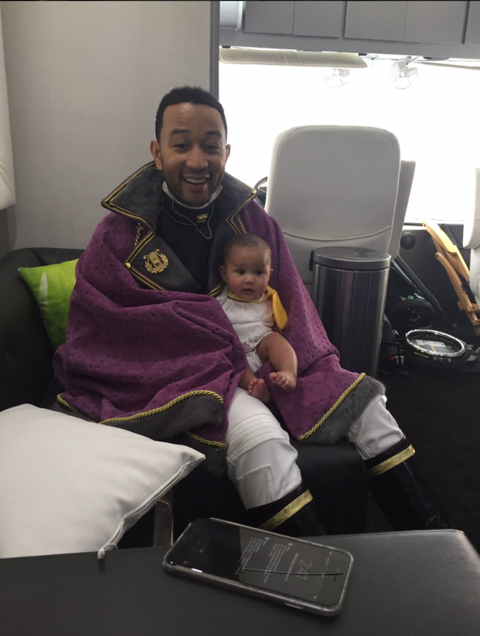 December 11, 2016
Chrissy captured an adorable shot of John and Baby Luna probably getting ready for a fantasy battle—straight up LARP-style.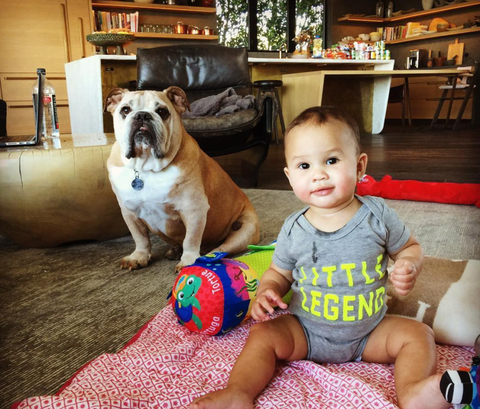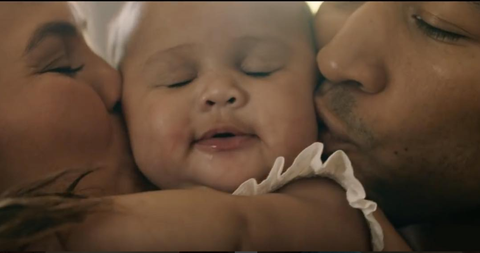 November 22, 2016
In a screen grab from John's new video "Love Me Now," John and Chrissy give Baby Luna extra love.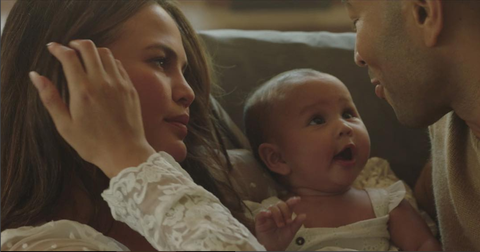 November 11, 2016
Chrissy and Baby Luna stare in awe as the crooner sings the heartfelt song to of the most important people in his life.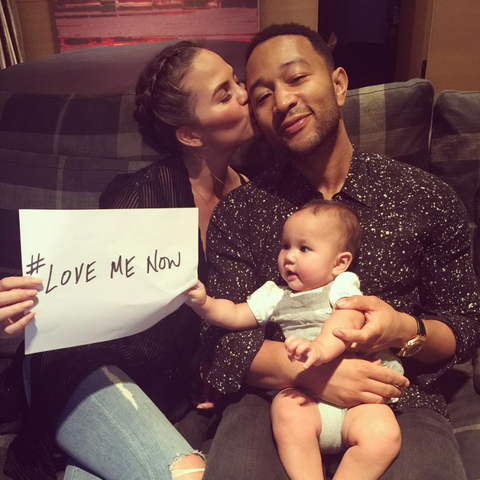 November 9, 2016
Expressing his reaction to the election results, John wrote on Instagram:
"It's been quite a time for the United States and the rest of the world as we all watched the election results come in early Wednesday morning. Some of us wept for our country. Some of us celebrated. Some of us are already taking to the streets in protest. You all know how I wanted and expected the election to go. I wanted us to choose unity and inclusion over building walls and singling out ethnic and religious groups for hate and suspicion. I wanted us to choose progress over yearning for some long-lost mythical era when America was supposedly greatest. I wanted us to destroy the highest glass ceiling instead of electing an admitted sexual assaulter. But we did not. These are the election results and all of us will have to learn to deal with it. I will not give up though. I will continue to be aware and vigilant. I will continue to speak out for justice. We didn't think about the election when we planned the release date for this song and video. But in this time of conflict and uncertainty, it's clear that we all need more love. I find it in my family and in my music. Embracing my family has made today full of love and light despite the bad news. But it's also important that we show love and empathy to people who may not look like us or live like us. Those who are marginalized and rejected, feared and left behind. The video premieres Friday and features a diverse group of people from all over the world. From Standing Rock to Iraq, from Orlando to the DR. Love is universal. We all need it. We all can give it. And it will ultimately win over hate. I have to believe that.
If you want to join in our celebration of love, use the hashtag #lovemenow and send us a picture of you and someone you care about."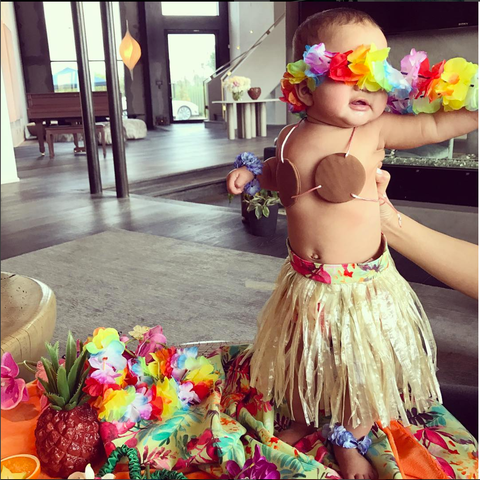 October 30, 2016
Knowing that Halloween costume shopping can be as agonizing as ever, Chrissy turned to Instagram for guidance and to document her frustration at the super adorable options.
"Option #1: Baby Luna looks so adorable in this Hawaiian costume. We approve, but let's see what else she got!"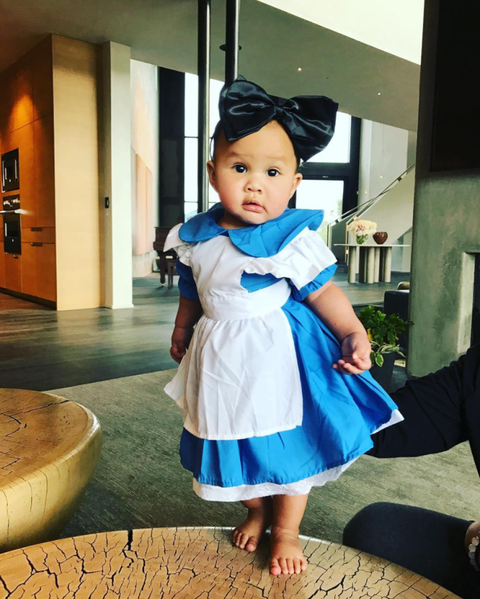 October 30, 2016
"Option #2: I mean can Disney just base a princess off Baby Luna because she's just too cute in this Belle costume!"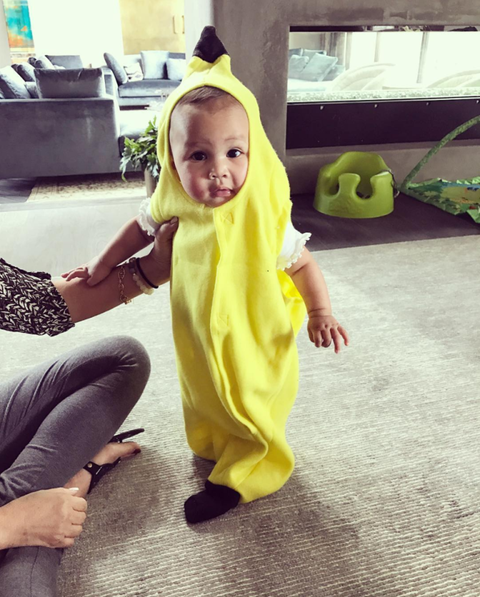 October 30, 2016
"Option #3: This costume is…BANANAS (excuse my really bad jokes, but I had to)"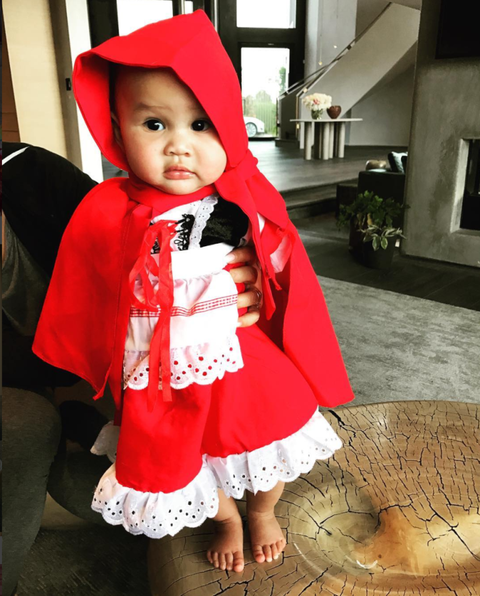 October 30, 2016
"Option #4: Ah Little Red Riding Hood! Another classic. We just can't."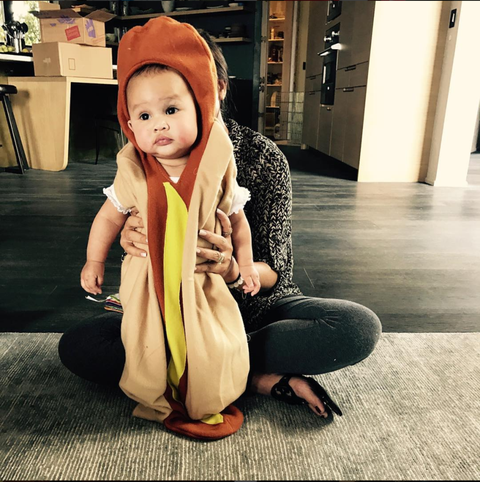 October 30, 2016
"Option #5: Oh my gosh. Those cheeks in that hot dog suit. Okay we're sold, but let's see what else they have."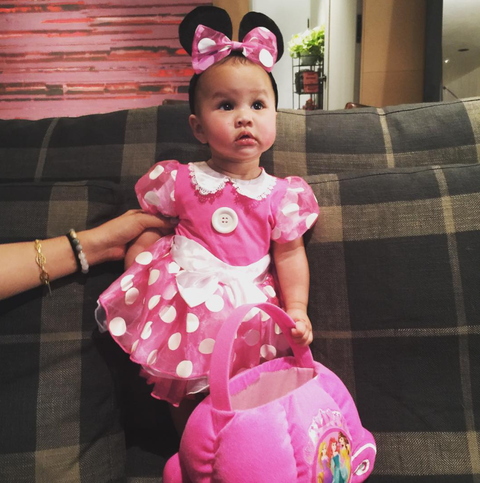 October 30, 2016
"Option #6: Minnie Mouse is such a classic and we can't help, but think how cute Baby Luna is in those ears. UGH THIS IS SO HARD TO CHOOSE!"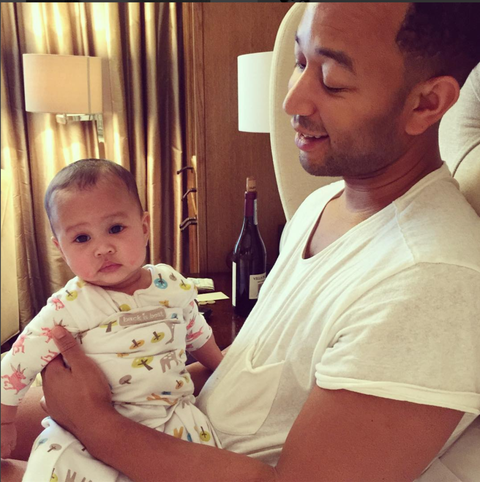 October 23, 2016
In another lazy Sunday appreciation pic, John shows off how he likes to spend his mornings with the #1 girl in his life.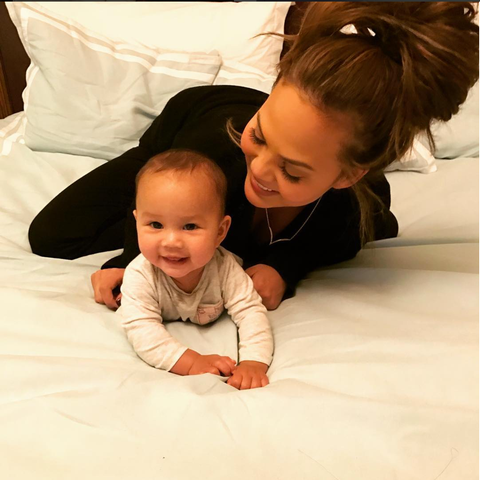 October 14, 2016
Celebrating Baby Luna's six month birthday, John snaps an adorable photo of Baby Luna and Chrissy all smiles.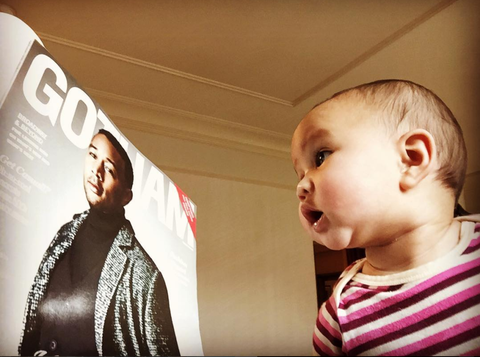 October 13, 2016
Yes Baby Luna, we all gawk at the flyness that is John Legend the same way too!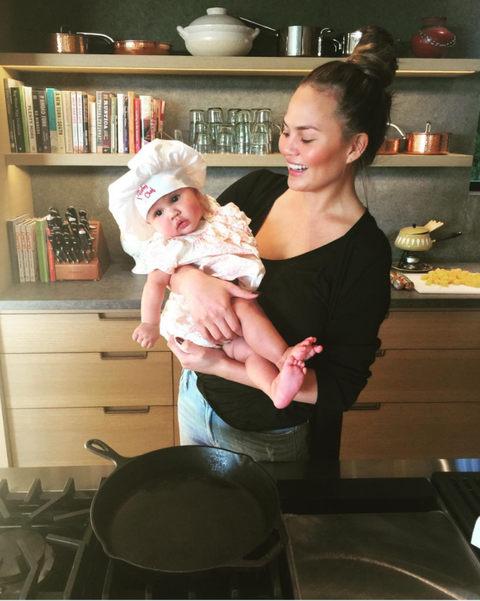 September 27, 2016
Like mother like daughter.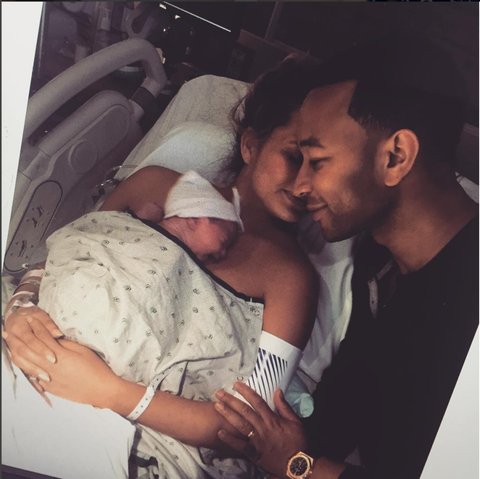 September 16, 2016
In a flashback Friday post, Chrissy shares an intimate moment between her and John when Baby Luna was first born.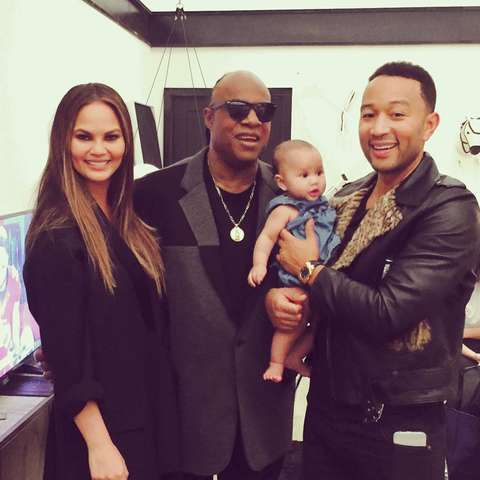 September 12, 2016
How many people can call Stevie Wonder Uncle Stevie?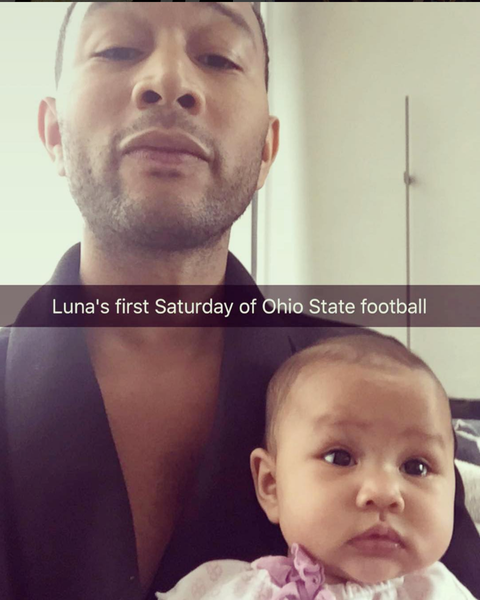 September 4, 2016
John is already making sure that Baby Luna knows what to team to cheer on!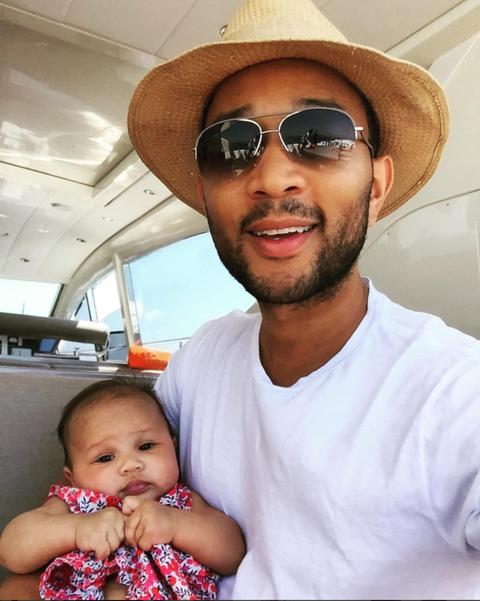 July 26, 2016
Baby Luna is looking oh so comfy snugged in her father's arms while vacationing in St. Tropez.
This content is created and maintained by a third party, and imported onto this page to help users provide their email addresses. You may be able to find more information about this and similar content at piano.io