The Best Looks from the 'Game of Thrones' Red Carpet
They're not in Westeros anymore...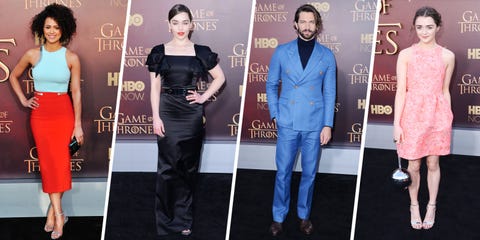 We're literally counting down the seconds to the Game of Thrones Season 5 season premiere, so gawking at how different the show's stars look IRL is always a good way to bide the time. Last night, the cast stepped out for the world premiere at the Tower of London and trust us when we say, they're not in Westeros anymore...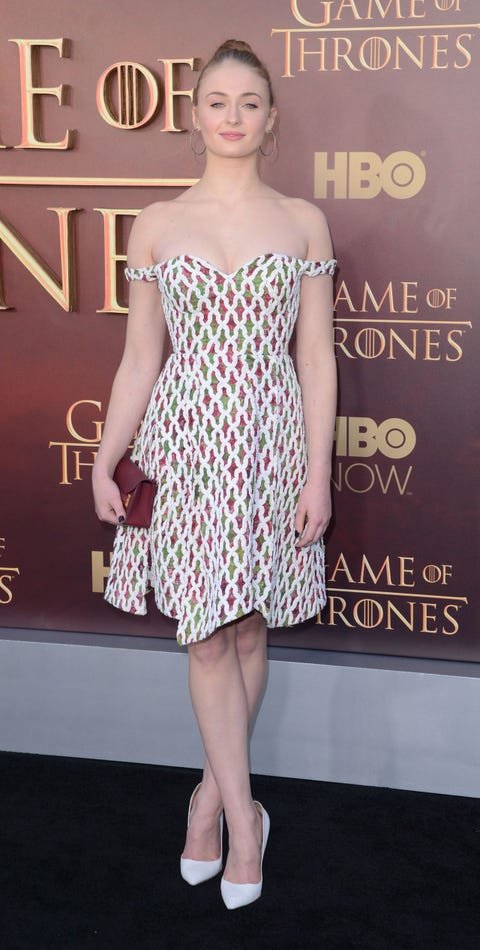 Sophie Turner
Ever the fashion plate, Turner is charming in this off-the-shoulder, printed Chalayan Spring 2015 dress.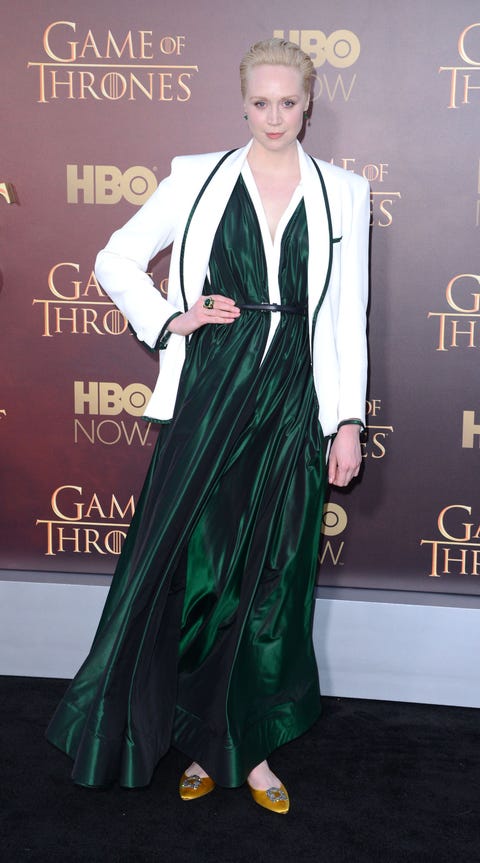 Gwendoline Christie
Yet again, we're swooning over Christie's cunning style. This head-to-toe Jean Paul Gaultier blazer and emerald gown get-up is one for the books.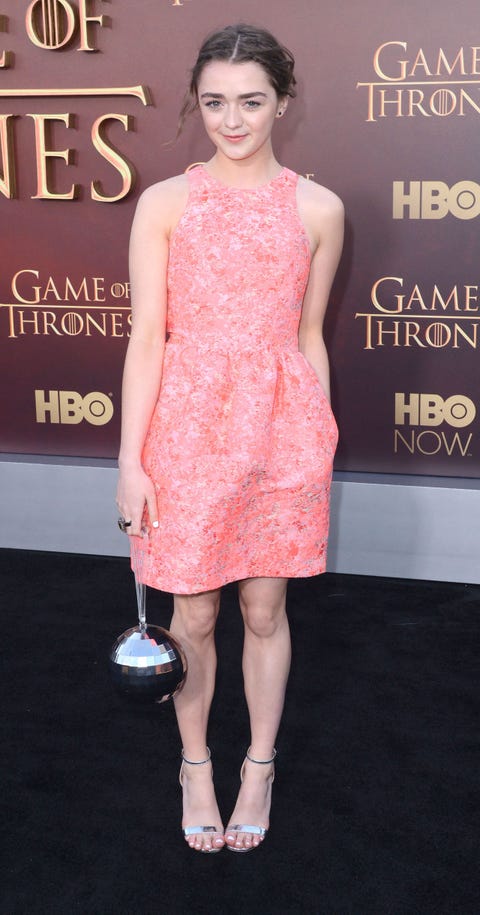 Maisie Williams
It may be a bit flirty for Arya Stark, but we're loving everything about this bright pink Markus Lupfer Spring 2015 frock and that Lulu Guinness disco-ball handbag.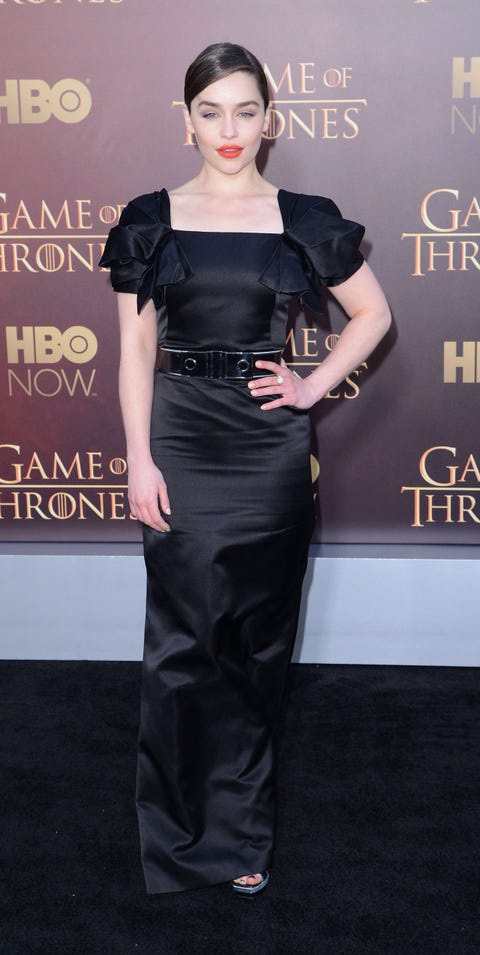 Emilia Clarke
Daenerys Targaryen brought all the drama in this body-hugging, satin Alexander McQueen gown.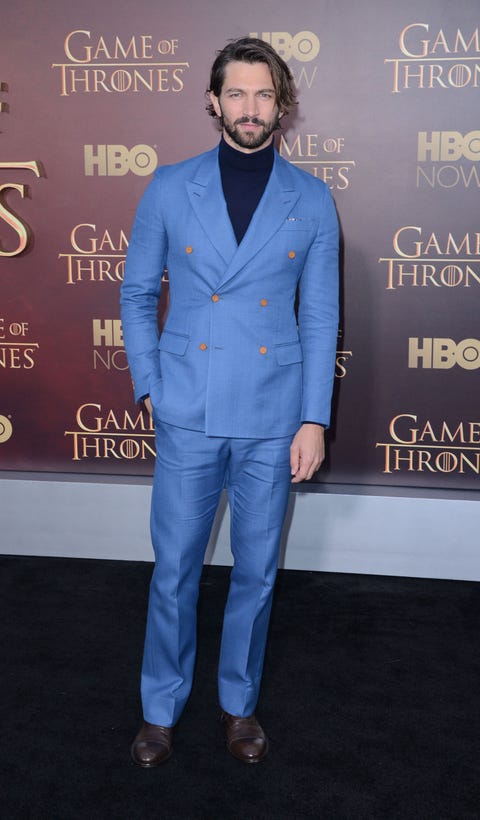 Michiel Huisman
Like his on-screen character, Huisman doesn't scare easy or shy away from a sartorial statement. This azure blue suit is all kinds of bespoke.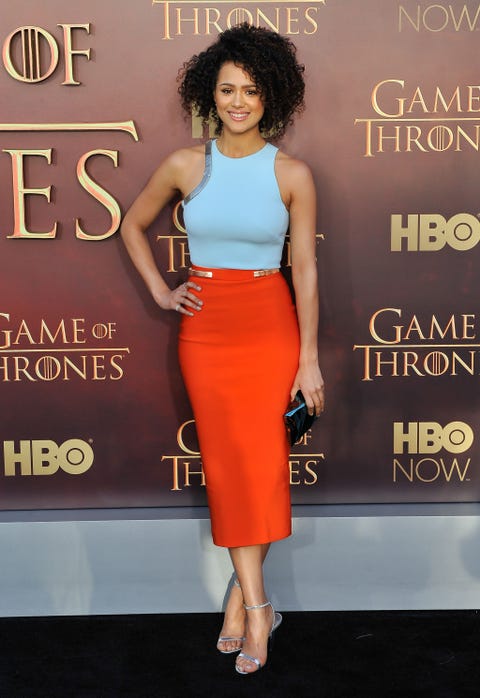 Nathalie Emmanuel
A one-to-watch style star, Emmanuel wears this Mugler Spring 2015 asymmetrical blue top and tangerine midi skirt like a second skin.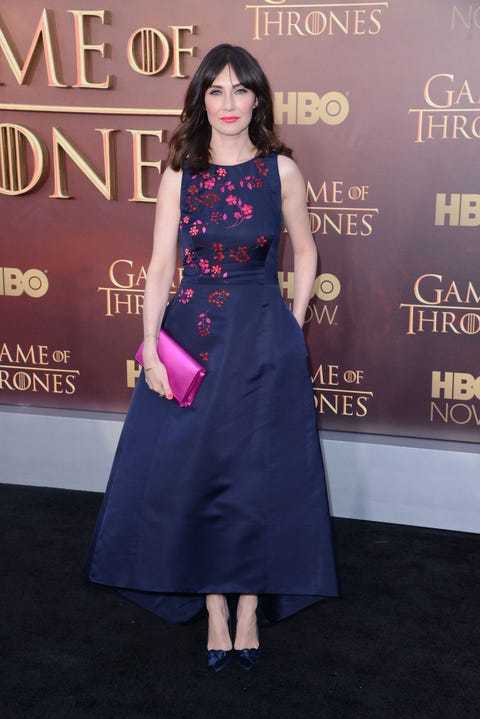 Carice van Houten
Instead of making a statement with a flaming head of hair à la Melisandre, she lets her voluminous navy frock with hot pink embroidery do the work.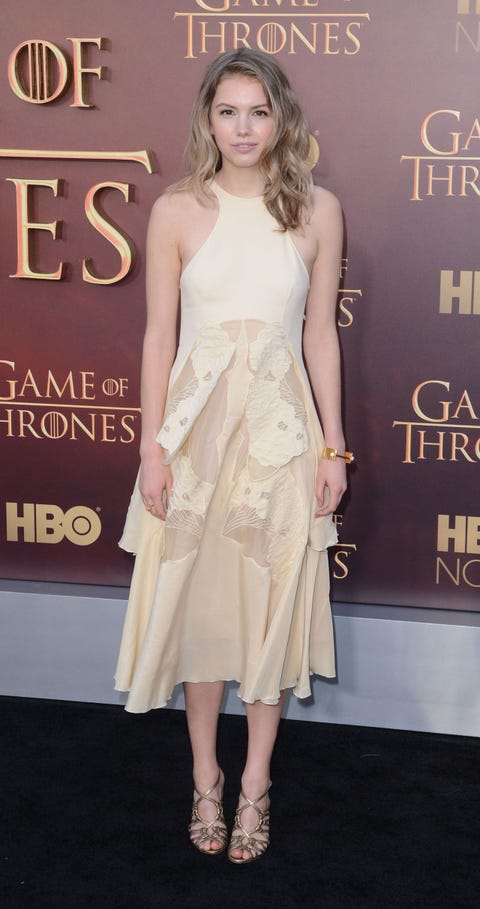 Hannah Murray
Murray has an ethereal moment in this creamy halter dress with sheer skirt embroidery.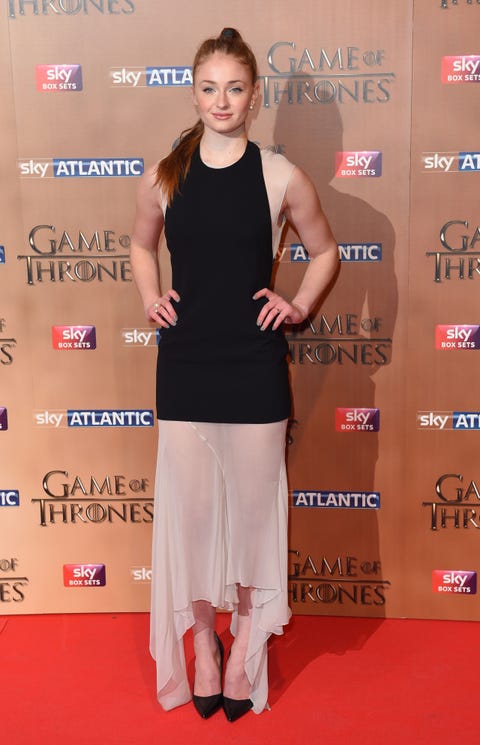 Sophie Turner
Sansa Stark is everything wearing a Croydon-style ponytail and black LBD with ethereal sheer panels.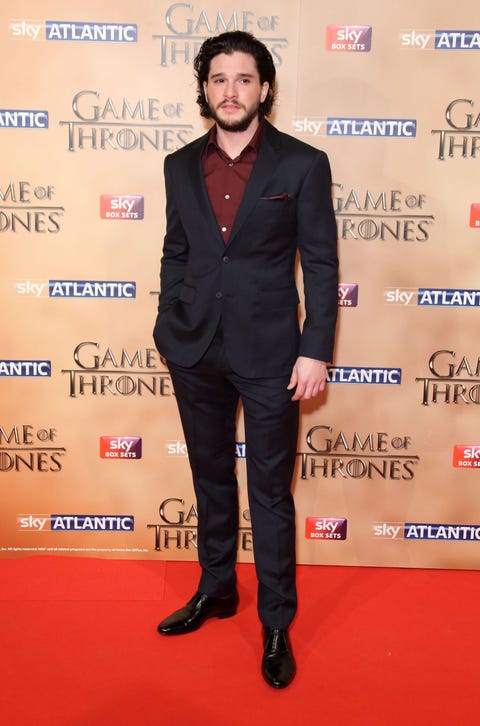 Kit Harrington
Even when he's got a grimace on (i.e. all the time) Jon Snow in a suit makes our knees weak.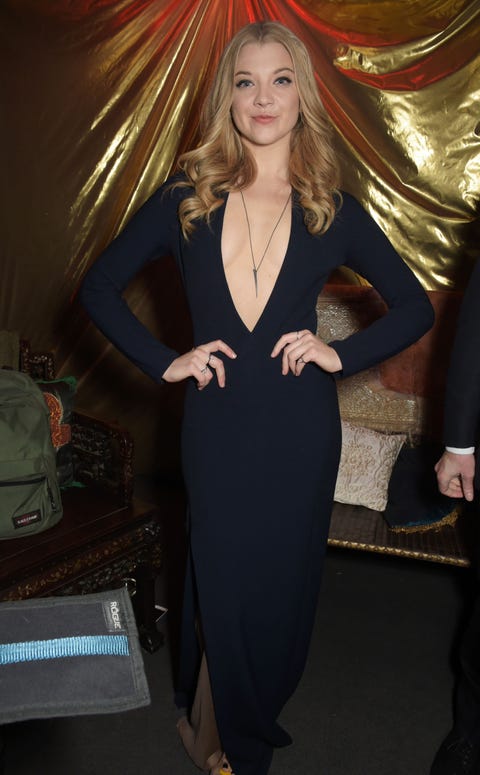 Natalie Dormer
Because Margaery Tyrell is the coolest, she arrives the the after-party wearing this plunging navy dress with a long strand pendant.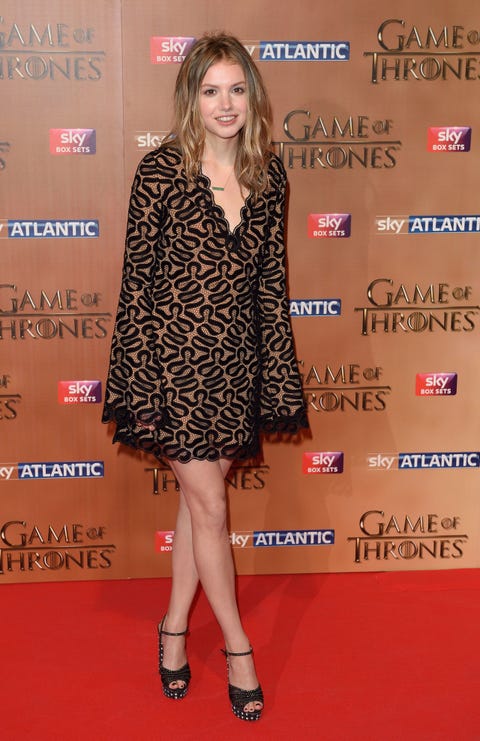 Hannah Murray
Gilly is winning the red carpet in this bell-sleeved embroidered mini-dress and those strappy, studded platforms.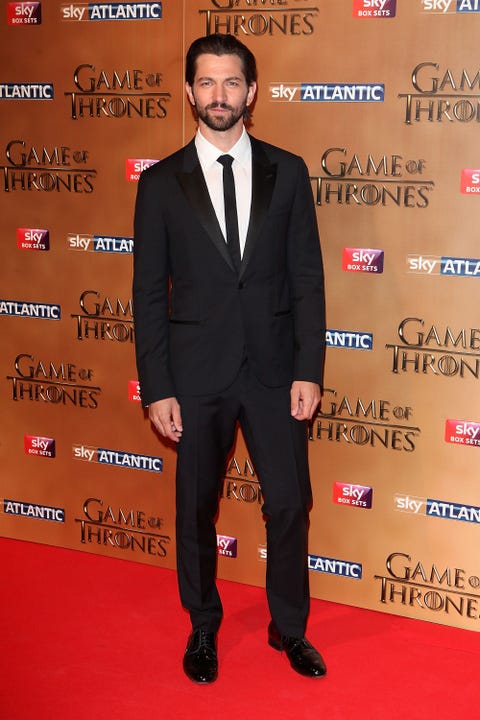 Michiel Huisman
Just as we suspected, Daario Naharis is as swoon-worthy wearing a custom suit as he is in a suit of armor.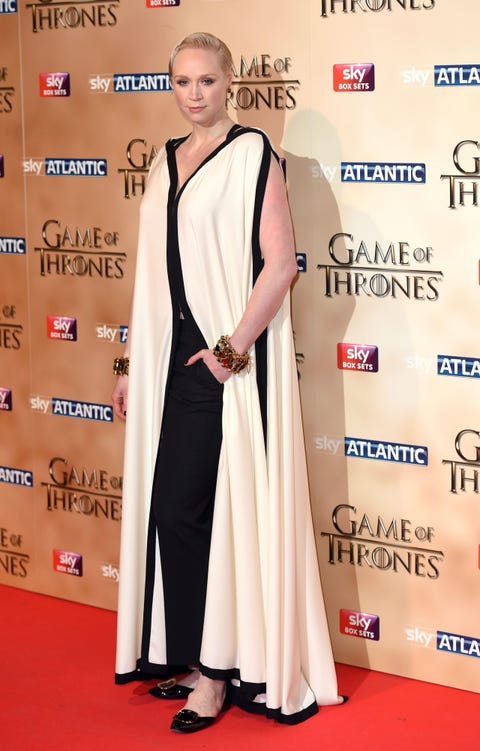 Gwendoline Christie
Brienne of Tarth is giving serious face in this sweeping black and white cape (as she should).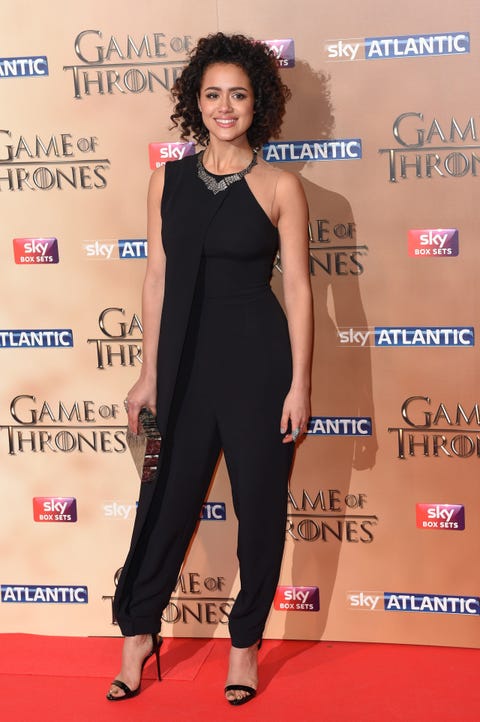 Nathalie Emmanuel
We always love a jumpsuit moment, but Missandei is working the hell out of this draped one-shouldered number paired with a heavy metal statement necklace.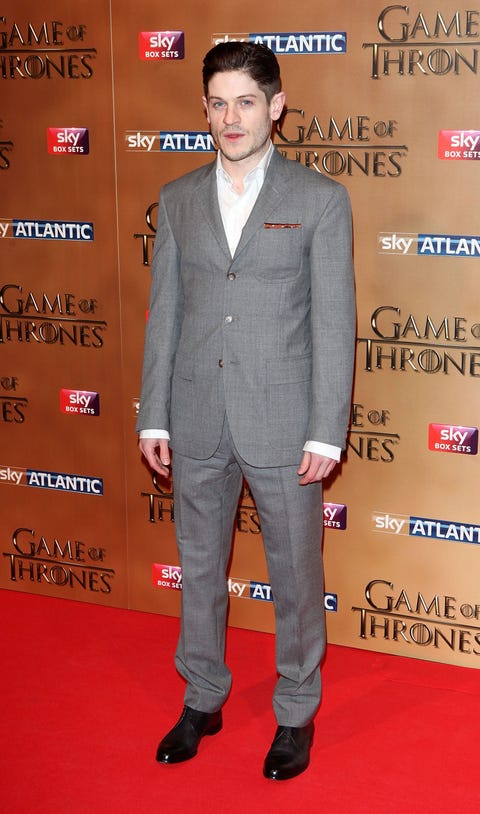 Iwan Rheon
In a shocking turn of events, Ramsay knows his way around a bespoke suit.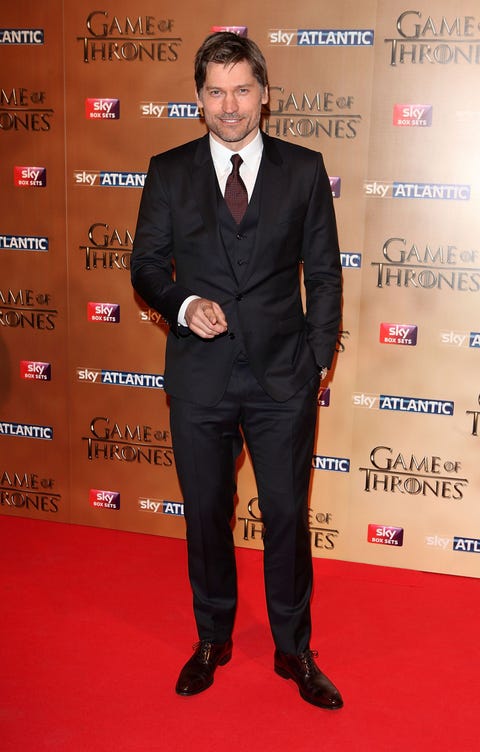 Nikolaj Coster-Waldau
Well, well, well if it isn't Jaime Lannister plus one arm and a made-to-fit suit.
Alfie Allen
Theon Greyjoy is that you? You look mighty different in a sharp navy suit and sans long, brown locks.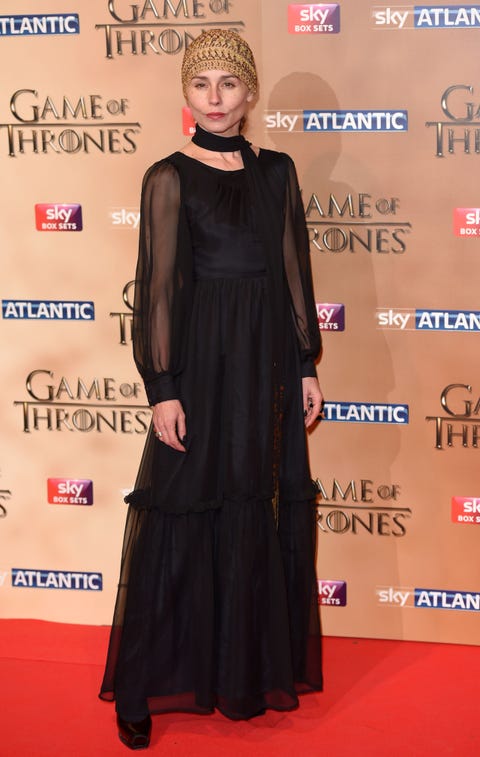 Tara Fitzgerald
Selyse Baratheon is giving us all the feels in a gold snood paired with a roomy black dress and neck tie scarf.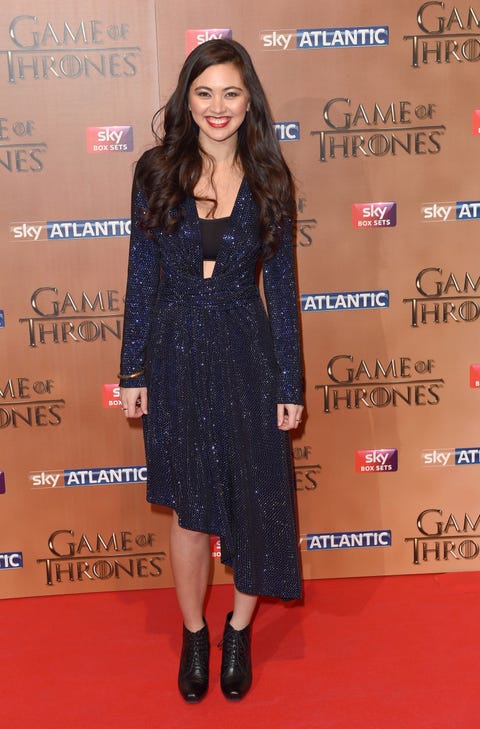 Jessica Henwick
We have yet to meet Nymeria Sand, but we love her already thanks to this sparkly, asymmetrical navy number with a peek-a-boo bandeau.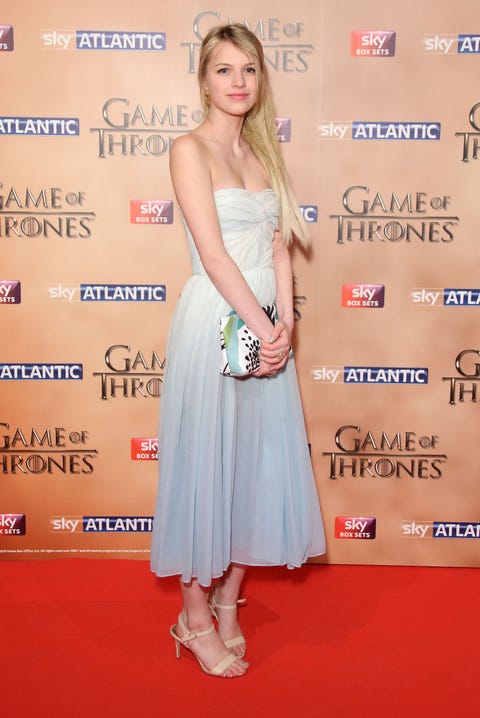 Nell Tiger Free
Myrcella Baratheon is also new to the cast and in this light blue frock she looks almost too sweet to be the Cersei Lannister's daughter.
This content is created and maintained by a third party, and imported onto this page to help users provide their email addresses. You may be able to find more information about this and similar content at piano.io