12 Actors Who Literally Cannot Stop Starring in Movies Together
Not one, not two, but three movies—and counting...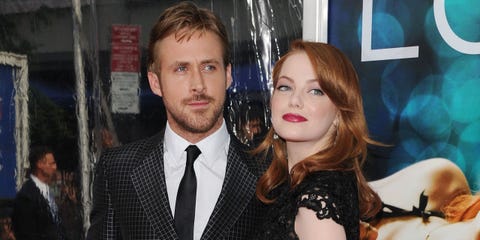 Sometimes, when two people meet—it's magic. Sometimes, when two actors meet—it's magic but in a pretend-sort-of-way that makes us, The Public, wonder out loud in theaters, cubicles, and brunch places: "Do you think they're actually dating? They have to be, right? They have so much *chemistry*!" Here, a look at six couples who can't seem to stay away for too long. (On screen, that is.)
1
Jennifer Lawrence and Bradley Cooper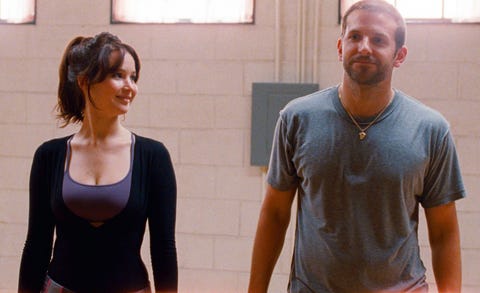 Courtesy Everett Collection
J.Law and B.Cooper—a winning duo. The two starred in Silver Linings Playbook (which won Jennifer an Oscar, NBD), American Hustle (okay, so they weren't lovers, but still...), and finally Serena. (They'll also be appearing together in Joy, though again—not romantically. Whatever.)
2
Drew Barrymore and Adam Sandler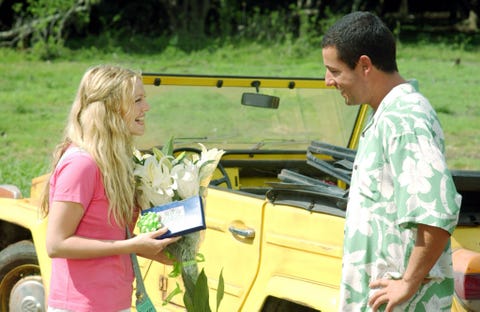 Courtesy Everett Collection
They first joined forces in The Wedding Singer (1998) as two young souls just trying not to fall in love, before reuniting in 50 First Dates (2004) where he played a persistent suitor and she an, um, forgetful lady. The trifecta was complete in 2014, when they starred in Blended about two single parents who end up falling in love.
3
Emma Stone and Ryan Gosling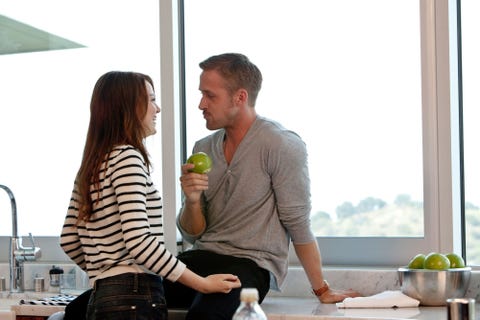 Courtesy Everett Collection
Two gorgeous people who have *that* kind of spark? Not surprising they've been in two movies already (Crazy, Stupid, Love in 2011 and Gangster Squad in 2013) and are currently filming La La Land, a movie about a jazz pianist who falls in love with an aspiring actress. (Naturally.)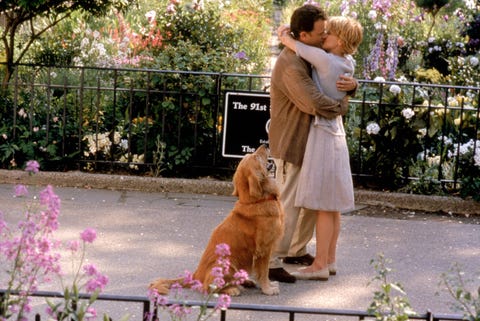 Courtesy Everett Collection
Ah, the pair that started it all. First appearing together in Joe Versus the Volcano in 1990, the two went on to rekindle the magic twice: in the romantic classics Sleepless in Seattle (1993) and You've Got Mail (1998).
5
Mila Kunis and James Franco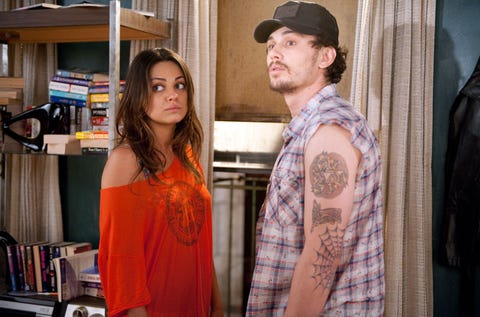 Courtesy Everett Collection
Mila Kunis and James Franco were on an on-screen pair starting in Date Night in 2010, Oz: The Great and Powerful in 2013, and Third Person in 2014.
6
Kristen Stewart and Jesse Eisenberg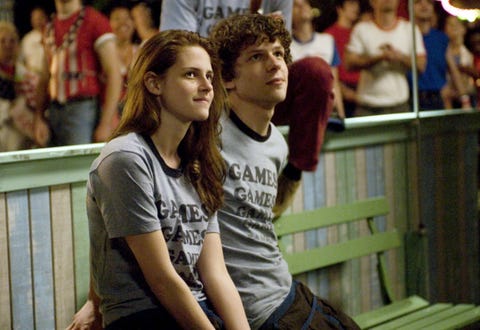 Courtesy Everett Collection
This content is created and maintained by a third party, and imported onto this page to help users provide their email addresses. You may be able to find more information about this and similar content at piano.io