What 36 Celebrities Wore to Court
Who covered up, who didn't, and whose lawyers definitely had a say in the matter.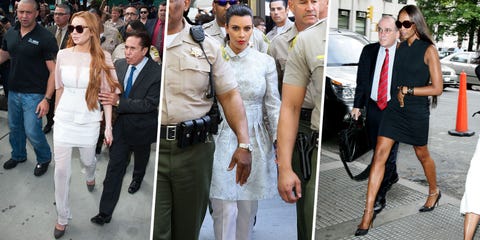 Getty, design by Dana Tepper
Just as the legal system is theater, celebrity court appearances require costumes. Here, a lesson on how famous people dress to win—or not. Justice may be blind, but the public definitely isn't.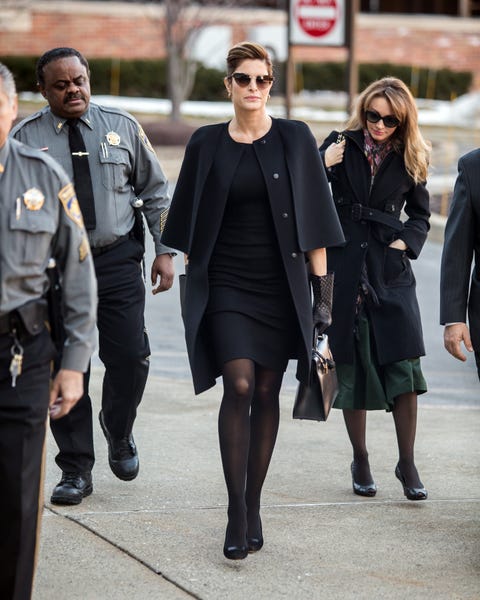 Stephanie Seymour
What: An Italian widow vibes that says "I'm dead chic, but I'll still look remorseful for driving under the influence"
Why: "I'm dead chic, but I'll still look remorseful for driving under the influence"
Outcome: Charges dismissed in exchange for entering a voluntary alcohol education and rehabilitation program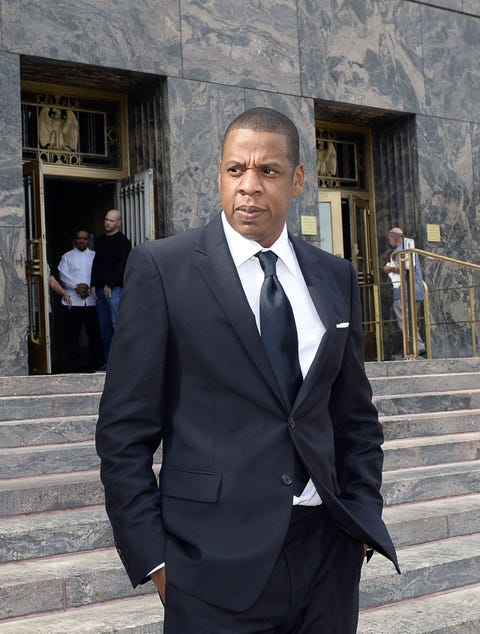 Jay Z
What: A dark, notch-collar suit to testify in a copyright lawsuit alleging that he and Timbaland infringed on the rights to a sample used in "Big Pimpin'"
Why: Mogul
Outcome: Won the suit, in both senses of the phrase (I'll see myself out)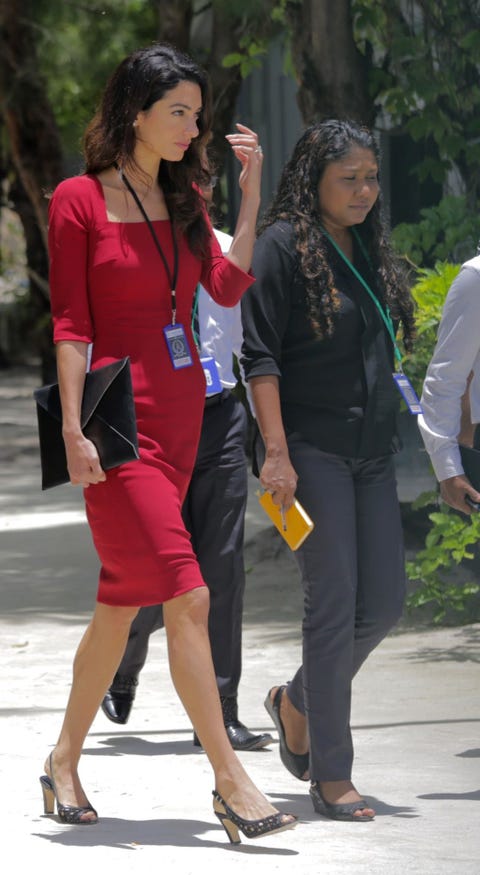 Amal Clooney
What: A square-neck shift dress
Why: As a successful professional who's also become a celebrity in her own right, she has to be tightly controlled and hyperaware of her image at all times. Enter her fashion soulmate Jackie Kennedy.
Outcome: Her client, former Maldivian president Mohamed Nasheed, was temporarily released from prison to undergo spinal surgery in London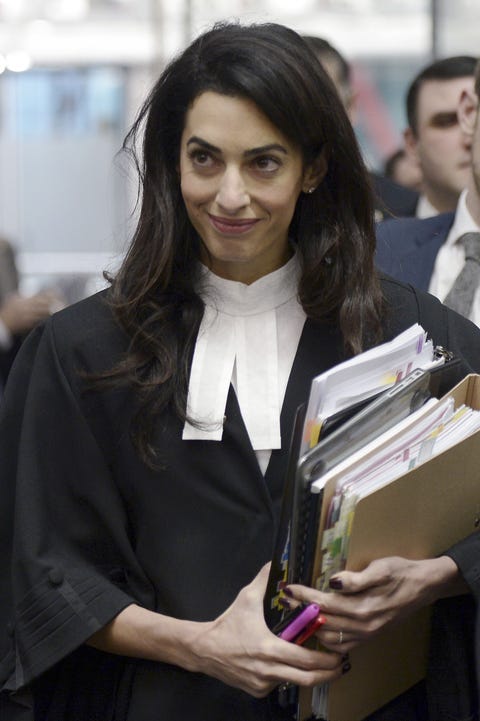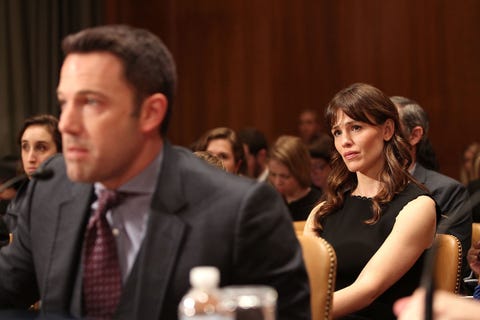 Jennifer Garner and Ben Affleck
What: A rather schlubby suit for him; a quiet sleeveless dress for her
Why: Twofold: to be taken seriously, and to not let their movie-star status overshadow the fact that he's testifying before a Senate appropriations subcommittee with 70 words in the title to talk about his non-profit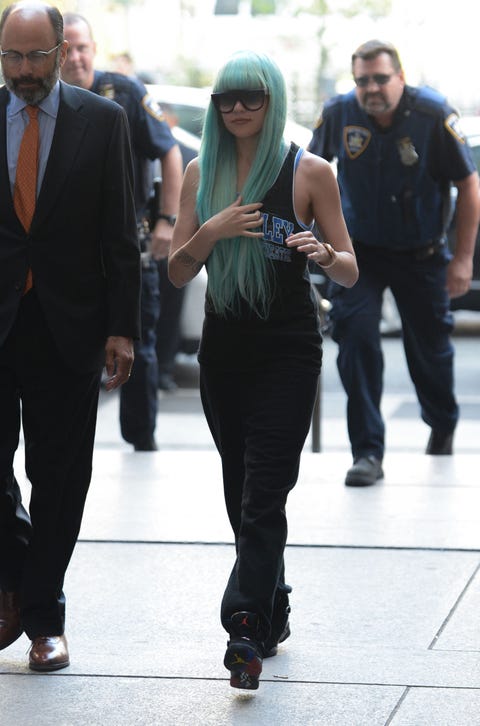 Amanda Bynes
What: A blue wig and a jersey of some sort. The rest cannot be determined.
Why: Unknown, but probably :(
Outcome: Sentenced to three years' probation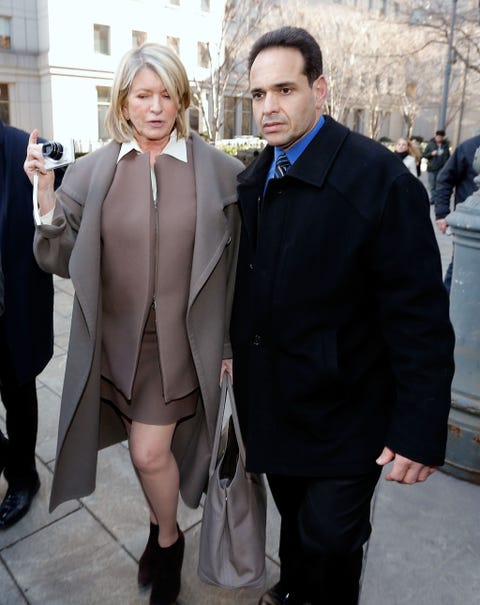 Martha Stewart
What: Neutral separates that weirdly didn't mask her net worth very well. (There was a Birkin and a touch of mink. She was on trial for insider trading.)
Why: Martha DGAF, and she is an indominable spirit
Outcome: Went to jail but had the best time there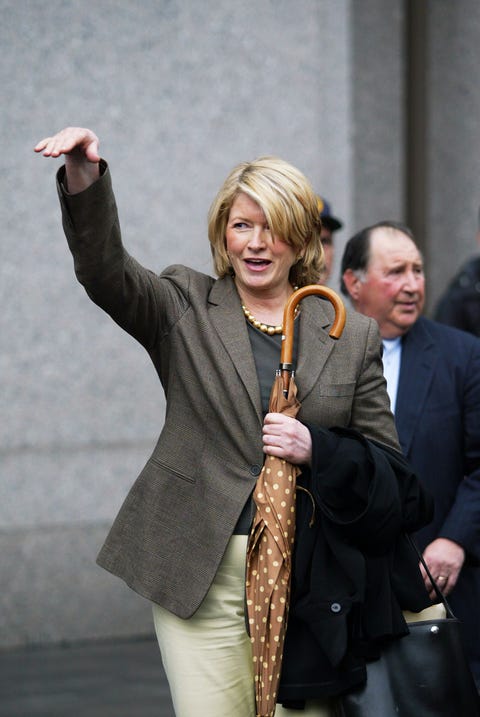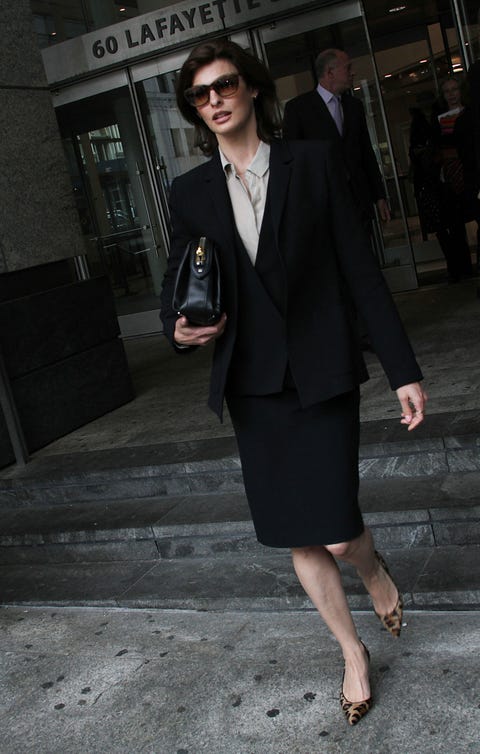 Linda Evangelista
What: Is this a fashion ad or what?
Why: When you're seeking $46,000 in monthly child support from François-Henri Pinault...
Outcome: An out-of-court settlement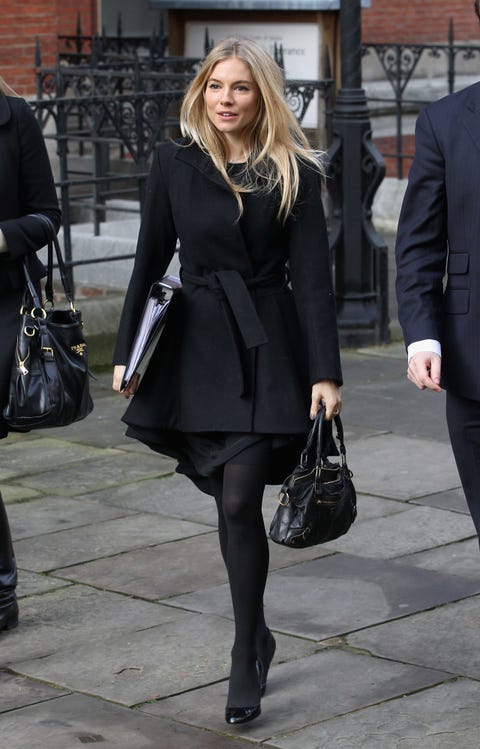 Sienna Miller
What: HTT black
Why: What else would you wear to give evidence to the Leveson Inquiry about how the paparazzi were ruining your life?
Outcome: £100,000 in damages, quite a bit of respect for revealing the dark underbelly of being famous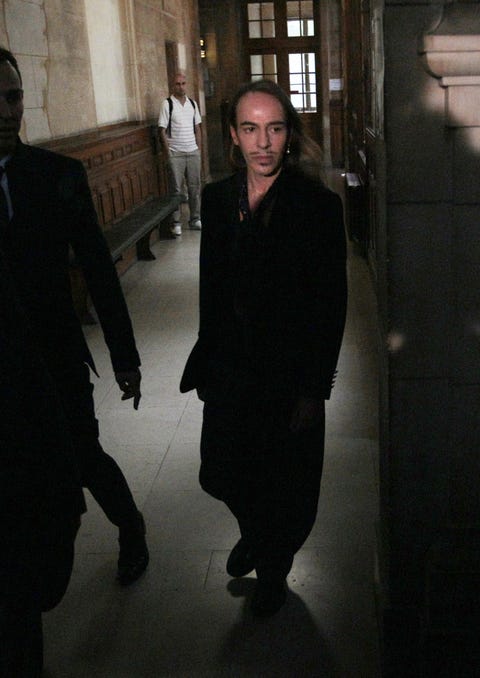 John Galliano
What: Somber black and not his usual madcap mix
Why: When there's video of you saying you love Hitler, you gotta play it safe.
Outcome: Found guilty of making anti-Semitic remarks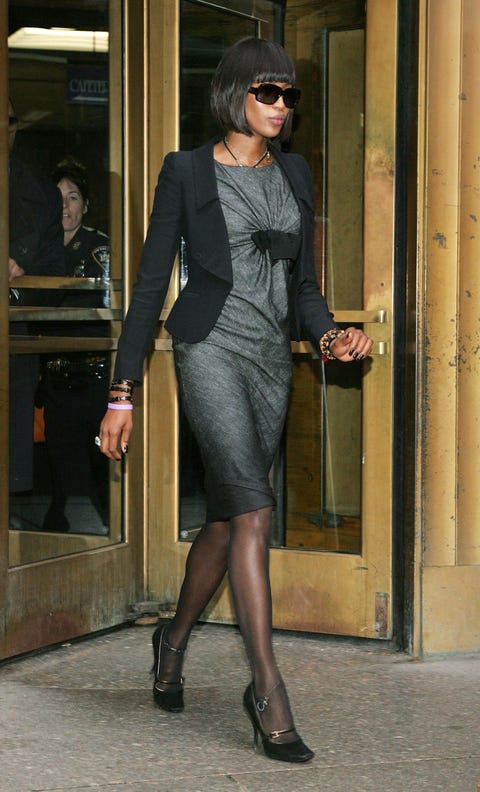 Naomi Campbell
What: The prototypical power-lady uniform
Why: Probably not the best strategy when you're accused of throwing a phone at a maid, as she was here, but there really is nothing better when you want to appear Khaleesi-level untouchable.
Outcome: Sentenced to community service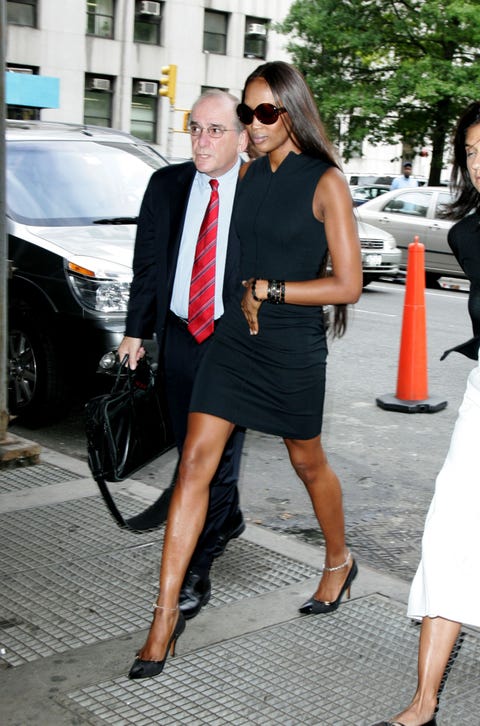 Naomi Campbell
Another example from those court dates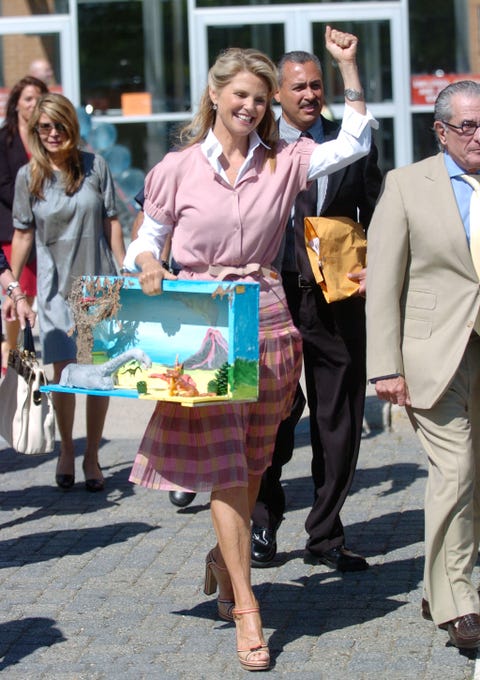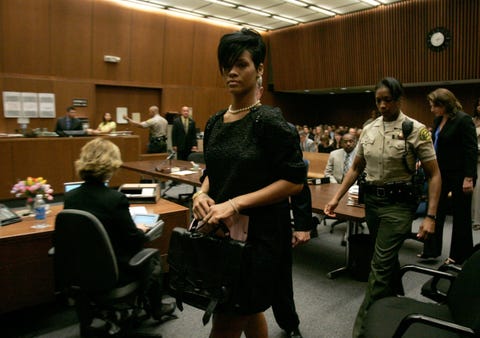 Rihanna
What: Pearls and a dark dress
Why: Interesting how it's the exact "wife of disgraced politician" look, but on Rihanna, it projects quiet strength.
Outcome: It's safe to say everybody took her side.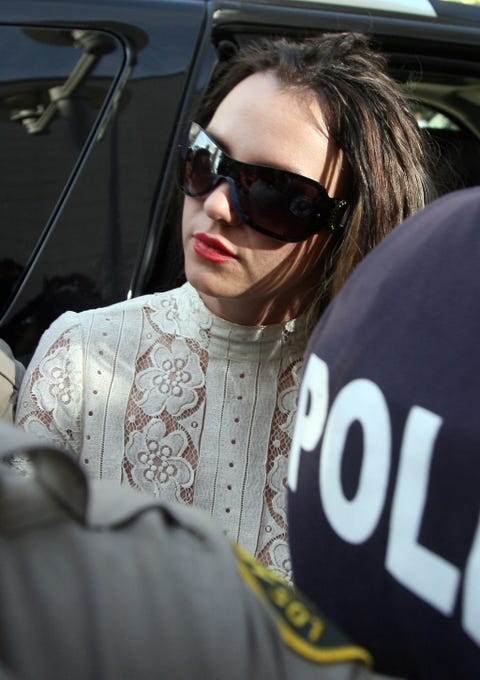 Britney Spears
What: A high-necked Victorian blouse and the grown-out result of her troubles in 2007 at a custody hearing over her two sons.
Why: Ain't nobody more proper than the Victorians
Outcome: She shares custody with ex-husband Kevin Federline.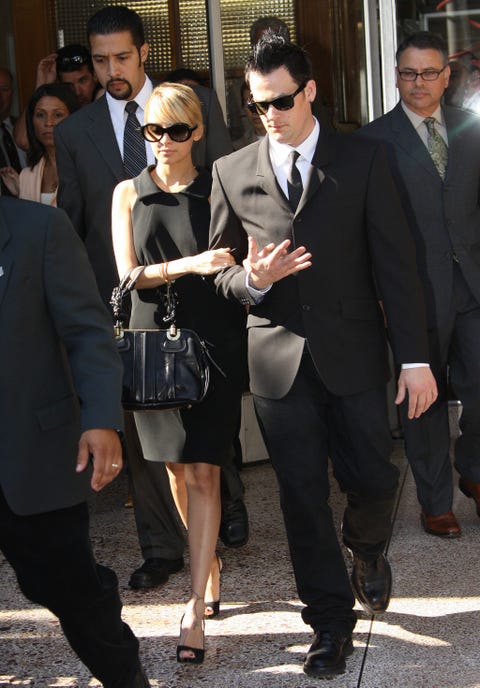 Nicole Richie and Joel Madden
What: A calculatedly demure reference to Audrey Hepburn
Why: Not even the most hardhearted of judges could send Audrey Hepburn to jail, right? Especially when she's pregnant?
Outcome: 82 minutes in the slammer. BOOM.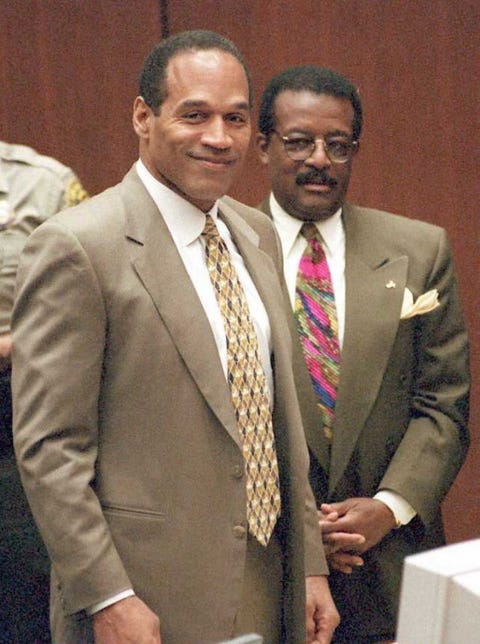 O.J. Simpson
What: Earth tones, loud ties, and the smug expression of a man who knows he's going to get away with it
Why: TFW your face can see the future but you still have to maintain some sense of propriety with your clothes.
Outcome: You know.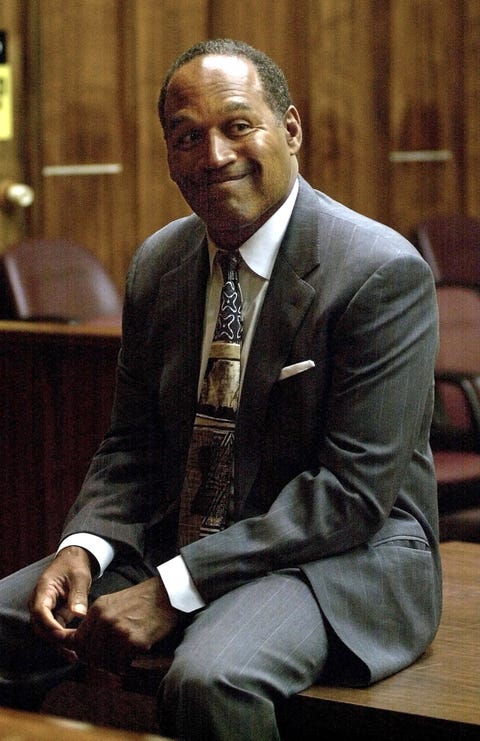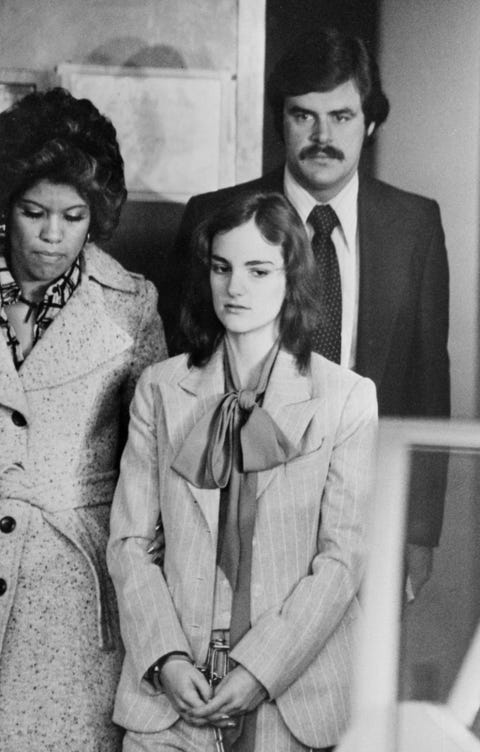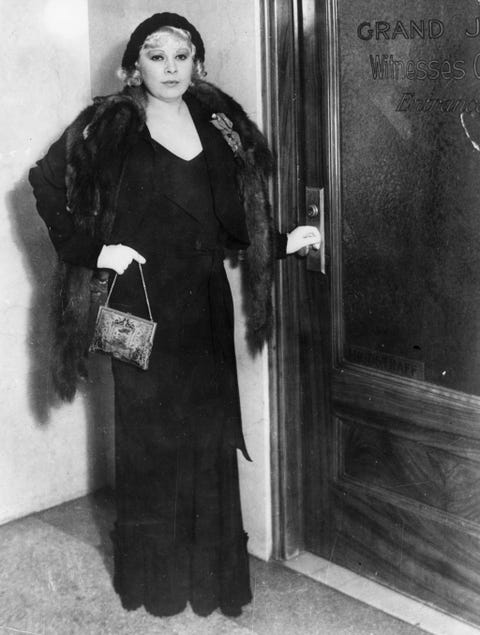 Mae West
What: Her most Movie Star getup and a whole lot of gumption
Why: A guy stole her diamonds at gunpoint, okay?
Outcome: He was indicted; she was fawned over in the papers.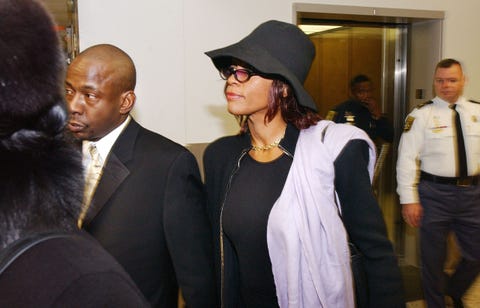 Whitney Houston and Bobby Brown
What: A bucket hat, tiny sunglasses, and a lavender pashmina
Why: To support Bobby Brown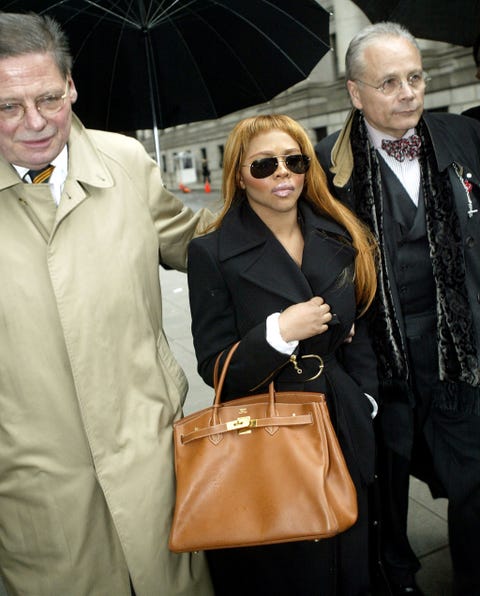 Lil' Kim
What: Birkins, fur collars, and no cleavage—let alone pasties—in sight
Why: She might have been found guilty of perjury, but at least her sartorial efforts showed respect for the judge.
Outcome: A year and a day in prison, a $50,000 fine, and three years' probation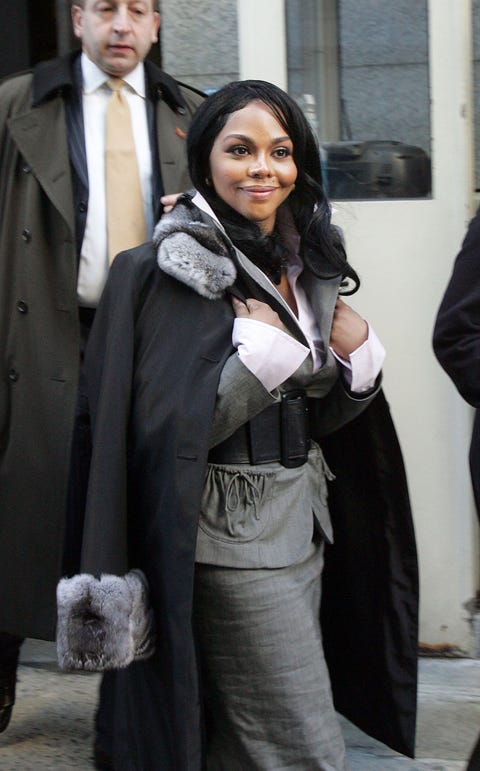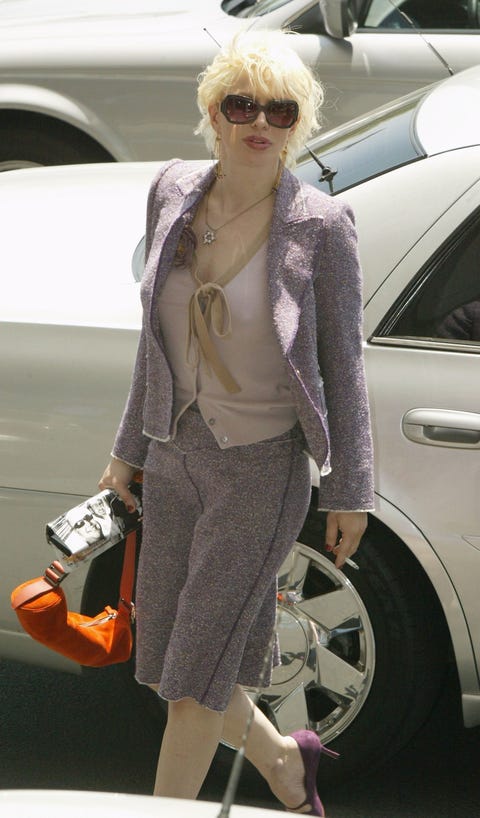 Michael Jackson
What: A different bespoke waistcoat and military jacket for very single day of his 2005 molestation trial
Why: The military details because that *would* be appealing to someone fighting his own personal war. The slim fit because they're "almost like dance clothes." The decadence because he could. Jackson reportedly brought in magazines for inspiration, telling his tailors Michael Bush and Dennis Tompkins, "This is what the world's wearing. Top it." Bush said he woke at 3 a.m. to personally deliver each costume to the late star's Neverland Ranch.
Outcome: Not guilty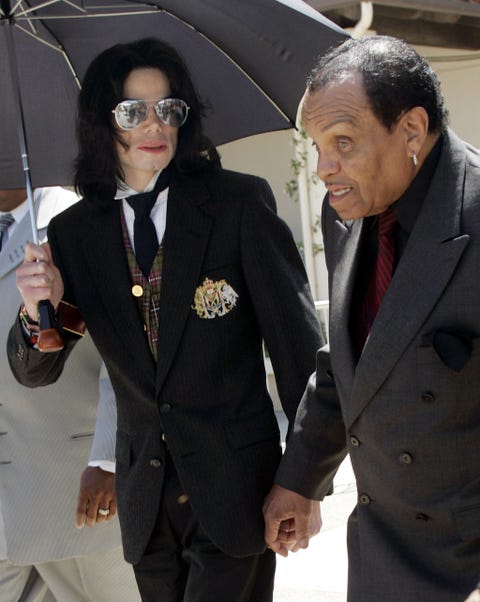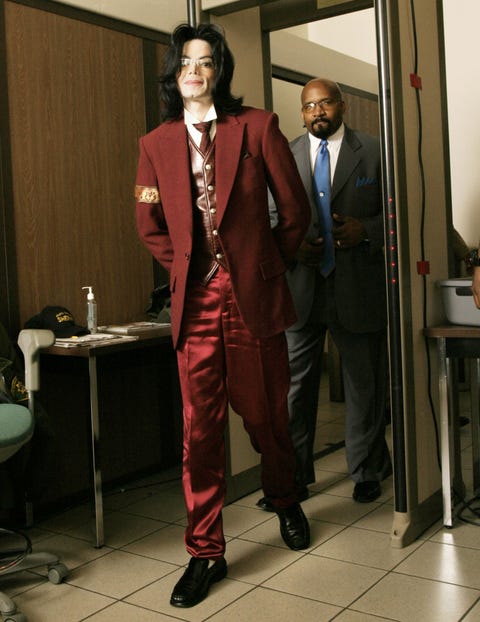 Michael Jackson
And a (non-political) armband.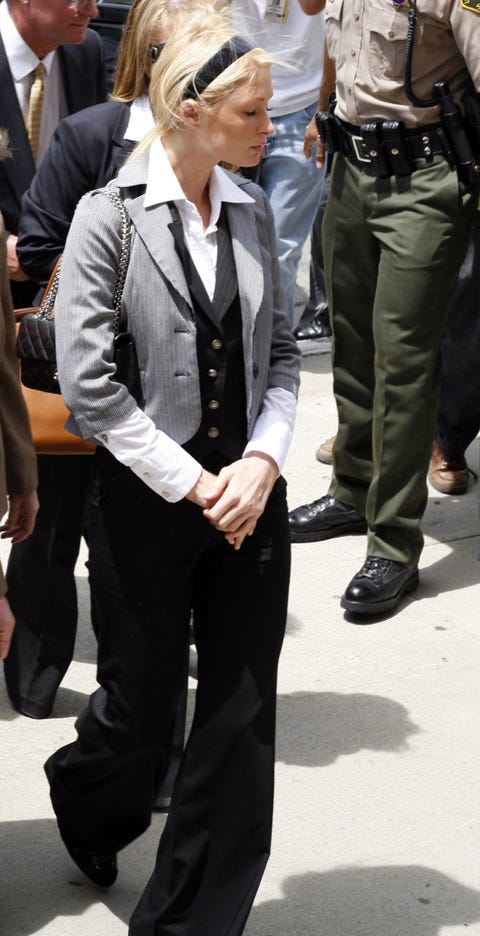 Paris Hilton
What: A modified three-piece suit, just like the ones responsible adults wear
Why: Didn't you hear this is what responsible adults wear?
Outcome: 45 days in jail for violating a driving probation
This content is created and maintained by a third party, and imported onto this page to help users provide their email addresses. You may be able to find more information about this and similar content at piano.io