The 10 Best-Dressed Stars at the 2017 Grammy Awards
The chicest looks of the night, right this way...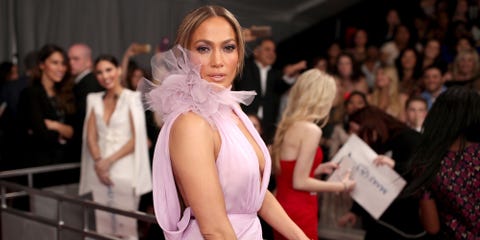 While the Grammys have inspired musicians to trot out their most theatrical and over-the-top getups, it also sets the scene for some of the most jaw-droppingly gorgeous looks on the scene. Keep clicking to see our favorite looks of the night, from ballsy bared sternums to toddlers who have a preternatural talent for wearing pink suits better than most adults.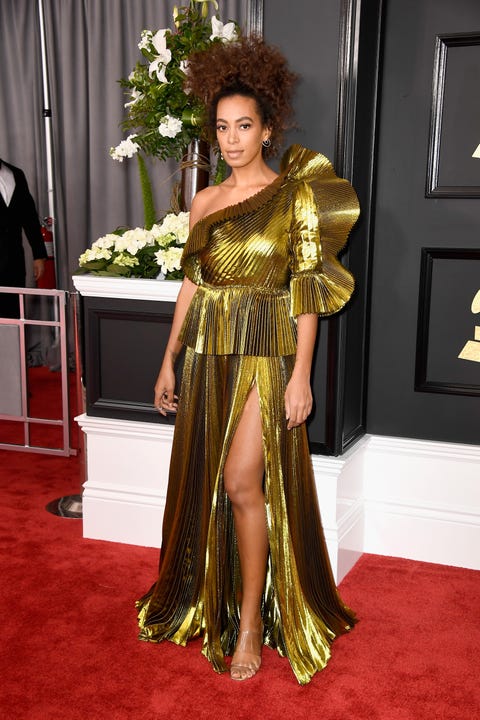 Solange Knowles
Perfection from head to clear-strapped toe (with Gucci in between).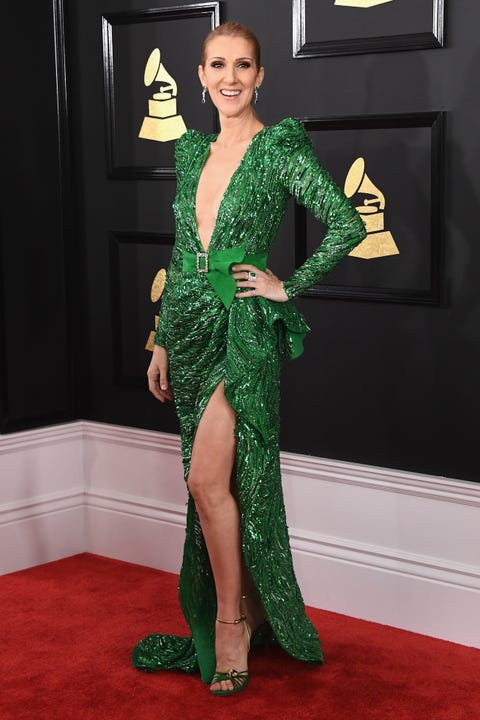 Celine Dion
Sure, the emerald color and lush embellishment on her Zuhair Murad Couture dress are grand, but Dion's megawatt smile is the best detail.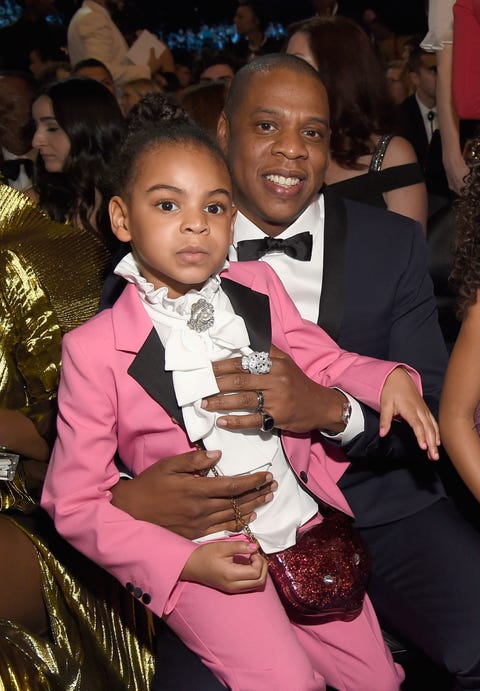 Blue Ivy
Honestly, why do the rest of us even try when this 5-year-old in this Gucci suit exists?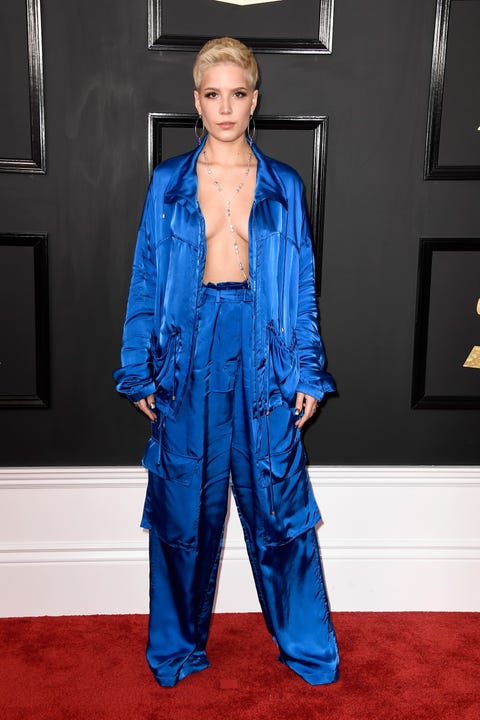 Halsey
It wouldn't be the Grammys without some (or a lot of) flesh on display, but with this Christian Wijnants set, the eye-catching cobalt gets a share of the gaze too.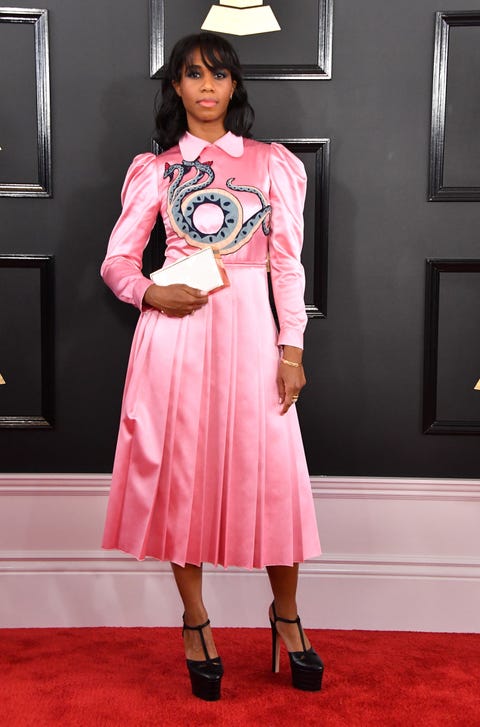 Santigold
The undisputed color of the moment + Gucci, one of today's most talked-about designers = a pretty, purposefully prim outing.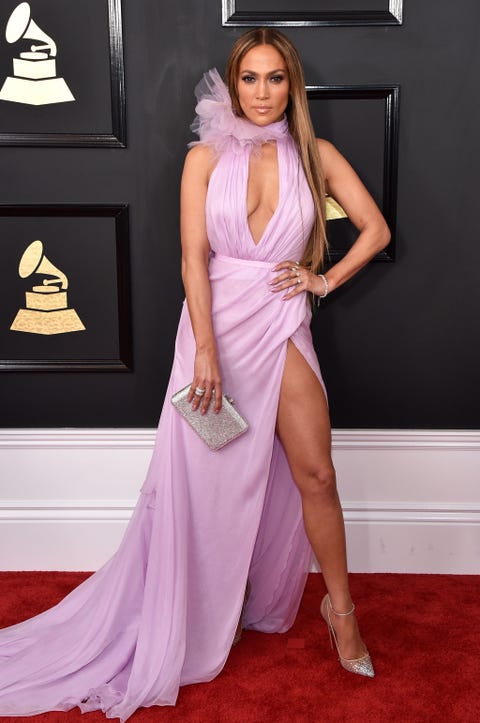 Jennifer Lopez
Like her iconic slit-to-there Grammys dress but all grown up.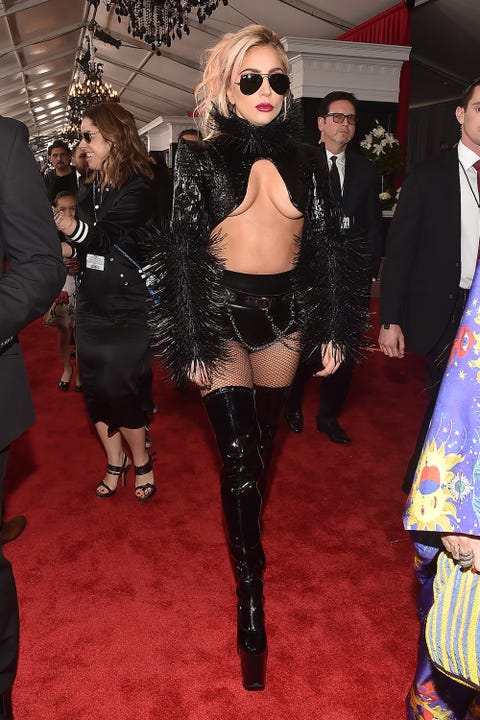 Lady Gaga
This sort of daring, courtesy of Alex Ulichny, is what we like to see.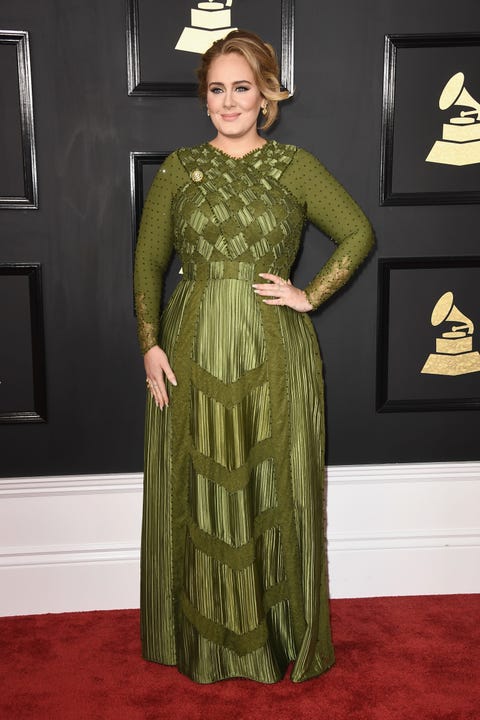 Adele
Only bespoke olive Givenchy Couture for one of *the* women of the night.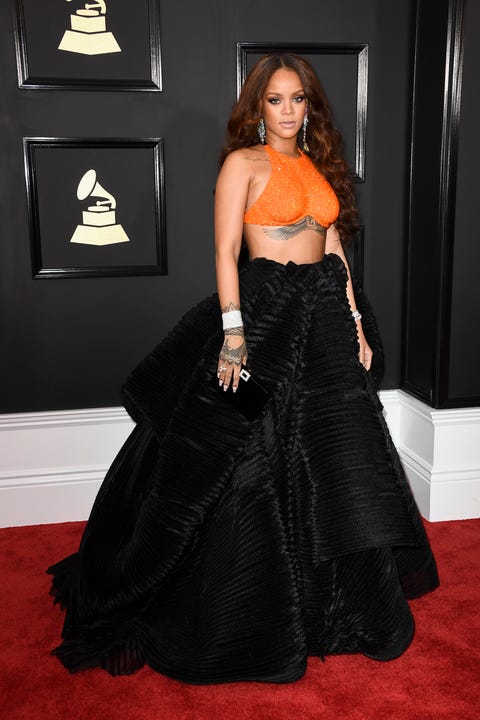 Rihanna
She might have snuck in at the last minute, but this two-piece Armani Privé is the opposite of inconspicuous.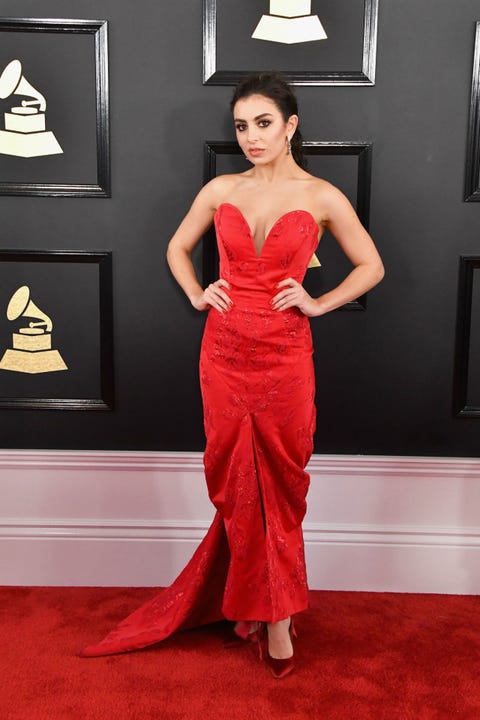 Charli XCX
She's after-party-ready in a youthful, sweetheart-neckline Vivienne Westwood and the house's oversize safety-pin earrings.
This content is created and maintained by a third party, and imported onto this page to help users provide their email addresses. You may be able to find more information about this and similar content at piano.io