13 TV Shows That Recast Major Characters
Game of Thrones is a repeat offender.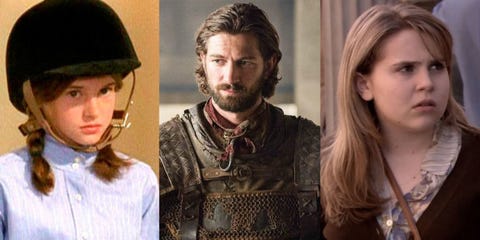 Warner Bros. Television/HBO/20th Century Fox
Sometimes, actors have to leave a show before the show leaves the air. When that happens, studios can either write the character out or bring in a new actor to take their place. Here are 13 shows that opted for the latter.
Warner Bros. Television
Getty Images
Alura on 'Supergirl'
The CW recently announced that Erica Durance would replace Laura Benati as Kara's late mother, Alura.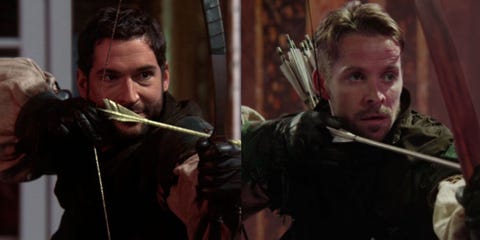 Robin Hood on 'Once Upon a Time'
In 2013, Once Upon a Time had to recast Robin Hood, with Sean Maguire replacing Tom Elis in the role.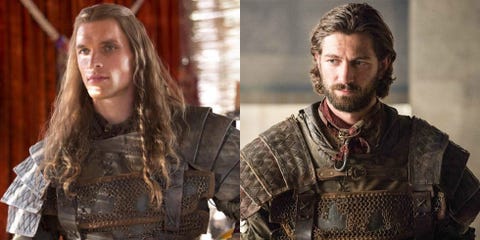 Daario Naharis on 'Game of Thrones'
In 2014, Game of Thrones recast Daenerys' ongoing love interest, Daario Naharis. Ed Skrein played the character in Season 3, but what replaced by Michiel Huisman in Season 4. The actors look so dissimilar that fans had to hear Huisman called Daario to recognize the switch.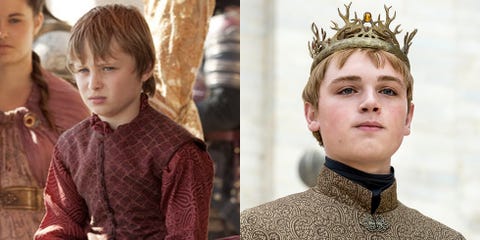 Tommen Baratheon on 'Game of Thrones'
Game of Thrones has no qualms about recasting characters. In Season 4, Dean-Charles Chapman took over the role of Tommen (he was previously played by Callum Wharry and an older actor was required as the character's role in the story grew). Fun fact, Chapman wasn't new to GOT when he stepped up to play Cersei's youngest son. He played another Lannister—Martyn Lannister, to be exact—in Season 3.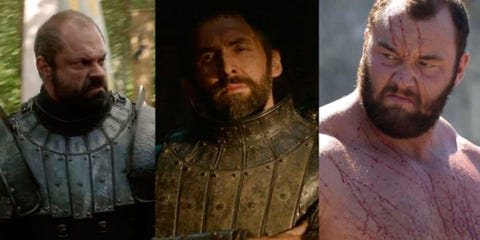 The Mountain on 'Game of Thrones'
Game of Thrones has had not one, not two, but three separate Mountains. The first actor to play Gregor Clegane was Conan Stevens, in Season 1. In Season 2, Ian Whyte took over the part. Finally, Hafþór Júlíus Björnsson took over the role in Season 3 (and he's probably the actor you think of when you think of The Mountain).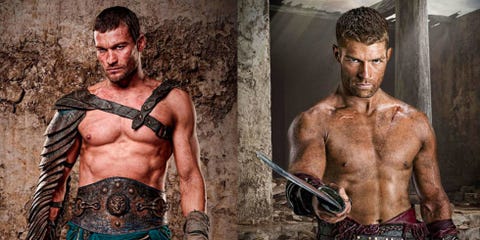 Spartacus in 'Spartacus'
Spartacus star Andy Whitfield had to leave the series after Season 1 to battle non-Hodgkin lymphoma (he passed away in 2011). Liam McIntyre took over the part after Whitfield's departure.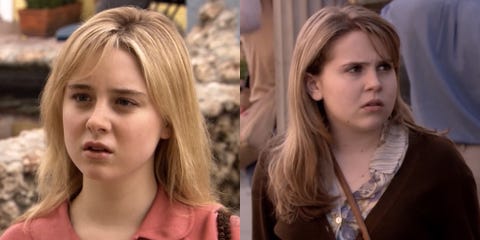 Ann on 'Arrested Development'
The running joke on Arrested Development was that Ann was forgettable, so it's possible you missed this recast. Alessandra Torresani played her during her first appearance in Season 1, but when Mae Whitman took over the role in Season 2, she stuck.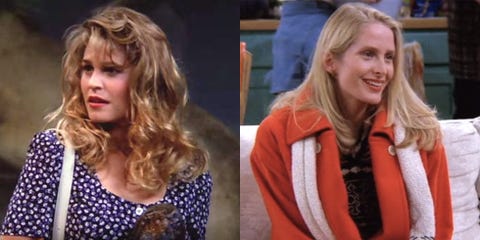 Carol on 'Friends'
Carol is an iconic Friends character, but the part was originally played by Anita Barone. The Carol we all know and love, Jane Sibbett, quickly took over the part.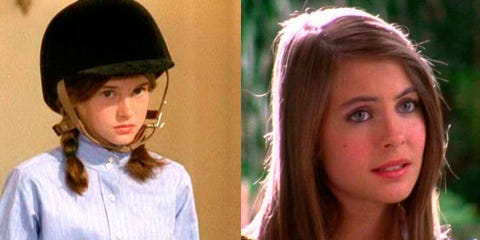 Kaitlin Cooper on 'The OC'
Yep, that's a very young (and very adorable) Shailene Woodley playing Marissa's younger sister, Kaitlin, on The OC in Season 1. Willa Holland took over the role in Season 3.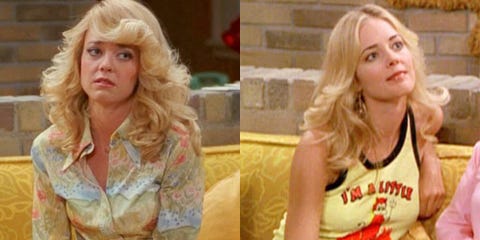 Laurie on 'That 70s Show'
Eric's older sister, Laurie, was originally played by actress Lisa Robin Kelly. In Season 6, however, she was replaced by Christina Moore.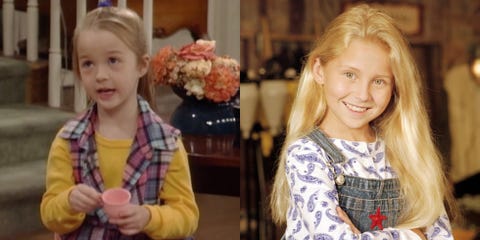 Morgan on 'Boy Meets World'
TV sisters are prime for recasting. Cory and Eric's younger sister, Morgan, was originally played by Lily Nicksay. However, the character was basically written out of the show for the first half of Season 3 and, when Morgan reappeared in the second half of the season, she was played by Lindsay Ridgeway.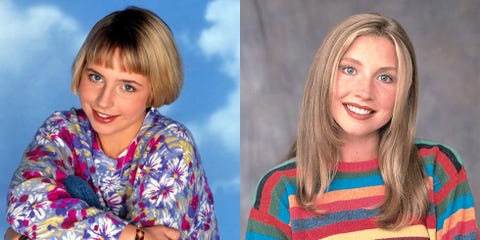 Carsey-Werner Productions
Becky on 'Roseanne'
One of the most famous recasts in television history is that of Becky Connor on Roseanne. Lecy Goranson was the original Becky, but she left the show in Season 5 to attend Vassar College, so Sarah Chalke stepped in as the new Becky.
Aunt Viv on 'The Fresh Prince of Bel-Air'
Another iconic recast is that of Aunt Viv on The Fresh Prince of Bel-Air. Janet Hubert-Whitten was replaced by Daphne Maxwell Reid in Season 4. Hubert-Whitten was allegedly difficult to work with, and series star Will Smith himself spoke out about the tension after she left the show.
This content is created and maintained by a third party, and imported onto this page to help users provide their email addresses. You may be able to find more information about this and similar content at piano.io