Gunn Laws: Rock the Best Boot for Your Body Type
The famous fashion guru doles out advice on what boot will flatter your form.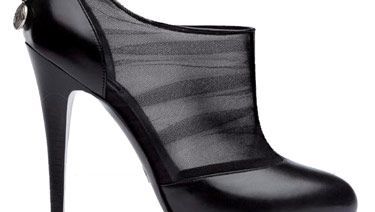 (Image credit: Ben Goldstein/Studio D)
"I'm 5'1" and not what most people would call skinny. What boot height is best for me? Ankle, midcalf, knee-high?"
I work with a lot of petite-size women who are not skinny, and I have the greatest respect for the challenges that you face. Given that every woman's goal is to look as long and lean as possible, you'll find that there is one fail-safe solution: an ankle-height worn with a pant that falls straight from the widest part of your hips. The hem of the pant should fall midway down the boot's heel. This length is critical—if it's any longer, you'll look sloppy; if it's any shorter, you'll look like you're waiting for floodwaters to rise.
Got a question for Tim Gunn? E-mail him here!
PLUS: Get weekly fashion tips by following us on Twitter!