Prince William Just Gave J. K. Rowling an Incredibly Special Honor
So she's basically considered royalty now, right?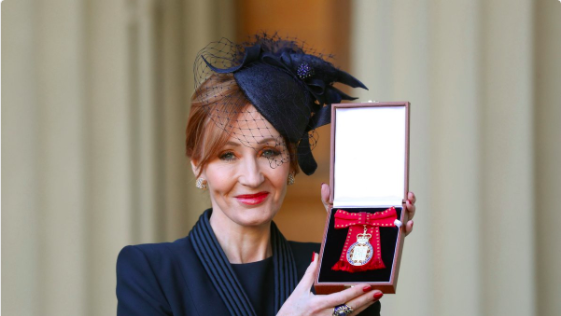 (Image credit: Twitter / Press Association)
The royal family has had quite a busy morning. On Tuesday Prince William hosted an Investiture Ceremony, which recognizes people throughout the world who have made special contributions to society. Among a host of recipients, none other than literary genius J. K. Rowling, known for her Harry Potter series, became a Companion of Honor for her services to literature and philanthropy.👏👏👏
Each recipient is awarded a medal from members of the royal family, so naturally Rowling accepted the honor from Prince William. According to the Royal Family, "The Order of the Companions of Honor was founded in 1917 by George V and is given to those who have made a major contribution in their field." We can't think of anything better/sweeter than this.
Meanwhile, while the Investiture Ceremony was going on, the Duchess spent some time volunteering at the Rugby Portobello Trust's community centre. Prince William and Kate doing good in the world, as always.