The White House Hires Its First Openly Transgender Official
This is what 2015 looks like.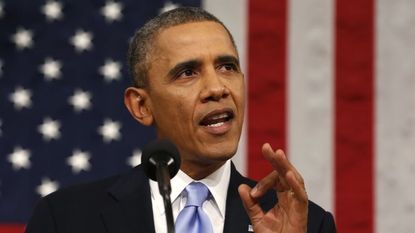 (Image credit: Archive)
At last, political news that doesn't involve nuclear war on Iran or women! President Obama announced on Tuesday that he has appointed the first openly transgender official to serve in the White House.
A former policy adviser at the National Center for Transgender Equality, Raffi Freedman-Gurspan will be the outreach and recruitment director at the White House Office of Presidential Personnel.
White House Senior Adviser Valerie Jarrett said in a statement that Freedman-Gurspan "demonstrates the kind of leadership this Administration champion."
National Center for Transgender Equality Executive Director Mara Keisling further cheered the move, releasing a statement cited on POLITICO that praised Obama for making good on his promise to create an administration that represents the American people.
"A transgender person was inevitably going to work in the White House," she said. "That the first transgender appointee is a transgeder woman of color is itself significant. And that the first White House transgender appointee is of a friend is inspiring to me and to countless others who have been touched by Raffi's advocacy."
Obama signed an executive order last year to ban workplace discrimination against lesbian, gay, bisexual, and transgender goverment workers and contractors, which is nice to know. Because it means that at least some politicians still practice what they preach.
Mattie Kahn is a writer who lives in New York. She covers politics, style, culture, and dangerous women. As far as she's concerned, candidates come and go, but the Oxford comma is forever.