Yayoi Kusama Shows Takes Us To Infinity (PICTURES, VIDEO)
This is so gorgeous that you'll start to ponder existentialism.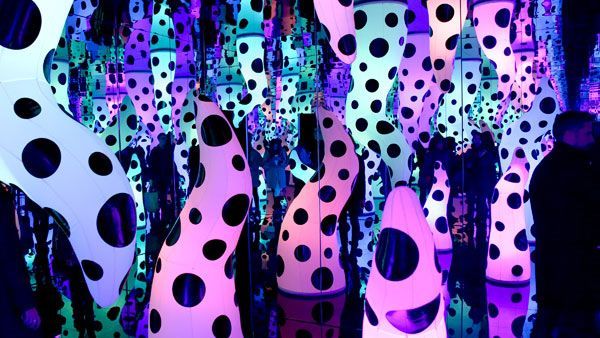 (Image credit: Archives)
This is not your average art installation. Artist Yayoi Kusama transformed the David Zwirner gallery in NYC into her very own space-age acid trip, complete with 27 large-scale paintings, sparkling LEDs, and kaleidoscopic shapes that glow in the dark.
Kusama, who has been in and out of mental institutions since the '70s, has struggled with mental and obsessive disorders for decades. In this particular exhibition, entitled Who Have Arrived In Heaven, she invites us into the depths of her mind to see the what she sees. And man is it beautiful, in a fairytale hallucination kind of way. The pieces will be available to view until December 21st, 2013.
Love Is Calling
Infinity Mirrored Room—The Souls of Millions of Light Years Away
Related Stories:
Lady Gaga Looked Crazier Than Usual This Week
What Really Happens During Finals Week
10 Fashion Trends We Hope Never Come Back
Follow Hallie Gould on Twitter.