10 Ways to De-Stress During the Holidays
Check out our no-fail stress-busters for the holiday season.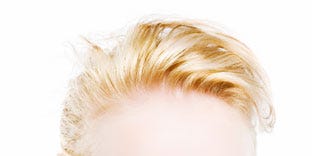 Check out our no-fail stress-busters for the holiday season.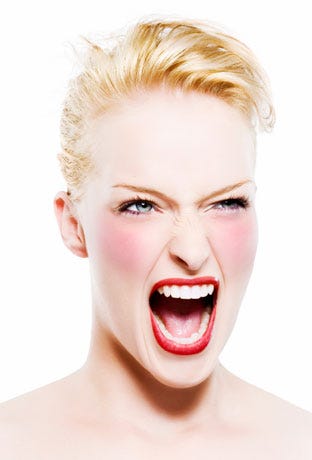 Vent
All that holiday cheer coupled with the non-stop Christmas music on the radio might make you want to scream - so go ahead and scream. Grab your best friend and a cup of coffee and have a bitch-session while you do your last-minute shopping. Chances are, you're not the only one that feels like you're going to crack if you have to string one more Christmas light.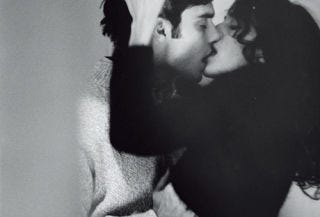 Get Busy
A study in Scotland found that sex can lower stress, blood pressure, and anxiety - and that those benefits can linger for days. Take a break from baking snowman-shaped sugar cookies and grab your sweetie for a quickie, or set your alarm a little early to sneak in some nookie before your day gets going.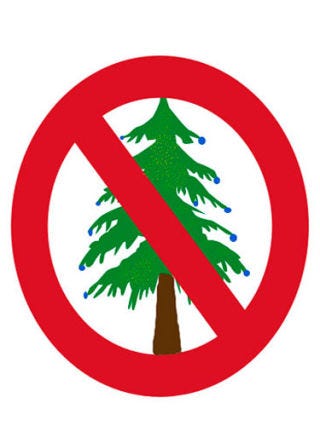 Just Say No
Your cousins want to stay with you in your one-bedroom apartment the week before Christmas, and they're bringing their newborn triplets? "No." Your mother's friend needs a ride to the airport at 2 AM? "No." Set boundaries and stick to them. Feeling a little stressed and having extra responsibilities during the holidays is normal, but don't let yourself be the go-to person for everything that no one else wants to do.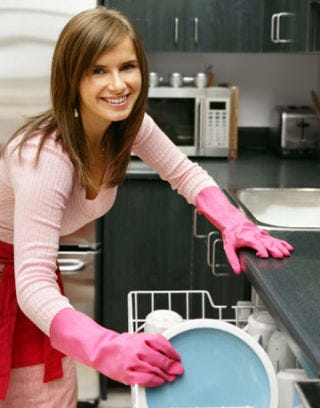 Clean Up
Eliminate your mental clutter by organizing the physical clutter. Take half an hour to go through your home and pick up anything off the floor, throw out garbage, and organize any messes on your desk. Don't have the time to do a big cleanup? Focus on your bedroom - it'll be a lot easier to get a good night's sleep if the area around your bed isn't covered in wrapping paper and boxes of holiday decorations from the past decade.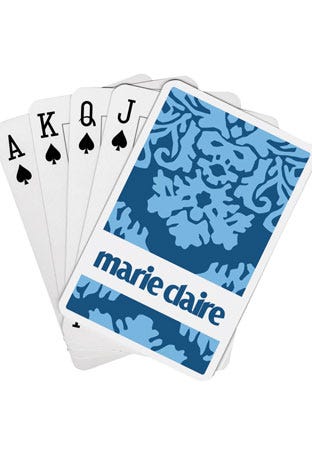 Holiday Gift Guide 1207
TEXAS HOLD 'EM Let her take girls' game night on the go with Hands-on Mobile's World Poker Tour Texas Hold 'Em 2. The latest installment brings more to the table than ever, with web-to-wireless multiplayer capabilities, the ability to create private tables and games, and new customization features and communication tools. (WPTMobile.net, prices vary)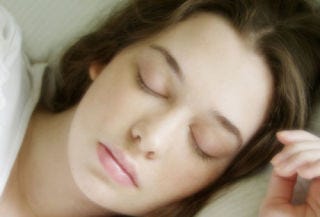 Power Nap
You may not have the time for a lazy Sunday morning lounging in bed, but a short power nap in the middle of the day will lower your stress hormone levels enough to make visiting your in-laws bearable. Skip the snooze button in the morning - studies have shown that a 20-minute nap in the middle of the day provides more rest than staying in bed an extra 20 minutes in the morning. And don't forget to close the blinds and shut off your cell phone for minimal distractions - it's not a nap if you've still got one hand typing on your Blackberry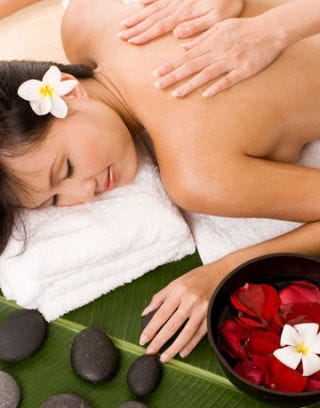 Get a Massage
Relaxing with a rubdown doesn't have to mean spending precious holiday-shopping hours at the spa. Take a break while you're at the mall with a quick 10-minute neck rub at one of the massage stations. Don't have the cash to spare? Duck into a Brookstone and plant yourself in one of their massage chairs for a few minutes of downtime.
This content is created and maintained by a third party, and imported onto this page to help users provide their email addresses. You may be able to find more information about this and similar content at piano.io