The 8 Greatest Moments for Women in Sports
Girls got game.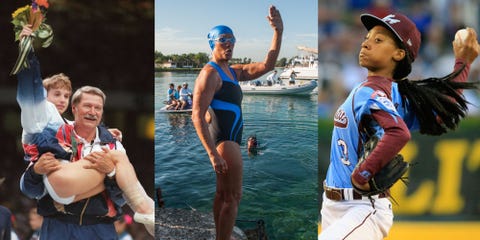 Anybody who says women aren't as athletic as men is obviously jealous of the incredible feats women have accomplished in sports. Not only are women agile, light-on-their-feet, and strong, but they've been smashing records since, like, they could pitch a wicked fastball for an easy three strikes. Meet the talented female athletes who deserve a spot in every Hall of Fame.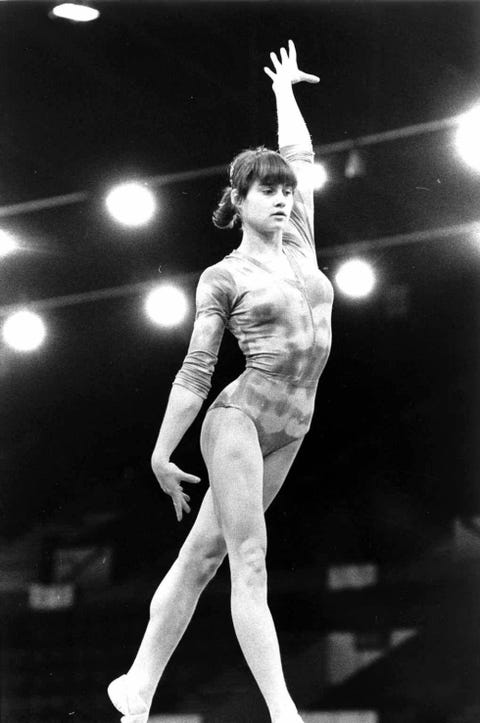 Nadia Comăneci
Gymnastics is based off of judges critiquing your form and deducting points based on errors—no hops on your vault! But Comăneci's 1976 Olympic performance on the uneven bars scored the first perfect 10 in the sport's history. Watch the magic
here
.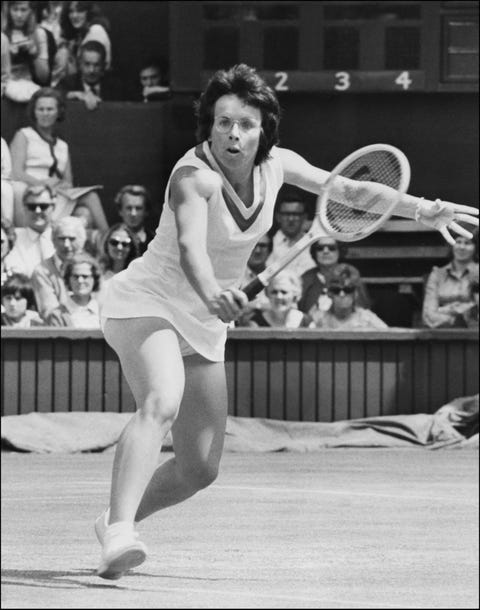 Billie Jean King
King isn't only known for being the No. 1 ranked female in tennis for five straight years—she's famous for crushing 1939 Wimbledon champion Bobby Riggs in a 1973 match rightfully dubbed "Battle of the Sexes."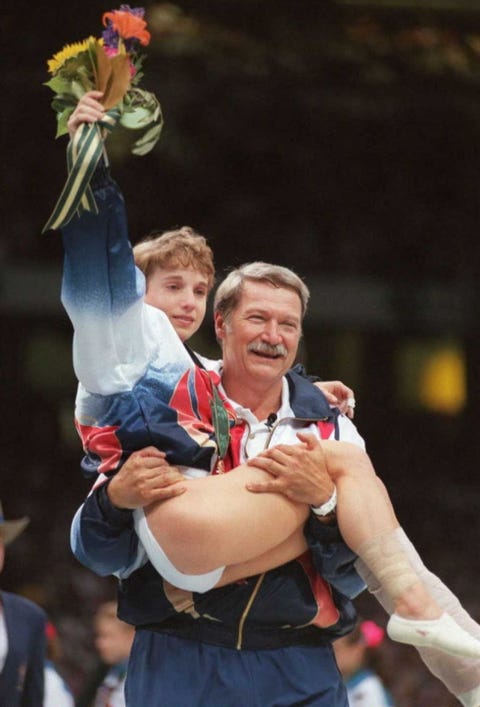 Kerri Strug
Background:
Strug
had two chances to execute a vault during the 1996 Olympics. She fell on her first attempt then
limped
back to the starting position. Hope was pretty much lost...until she sprinted down the runway and basically landed on one foot. BTW, the women's U.S. team took home the gold medal. Thanks, Kerri!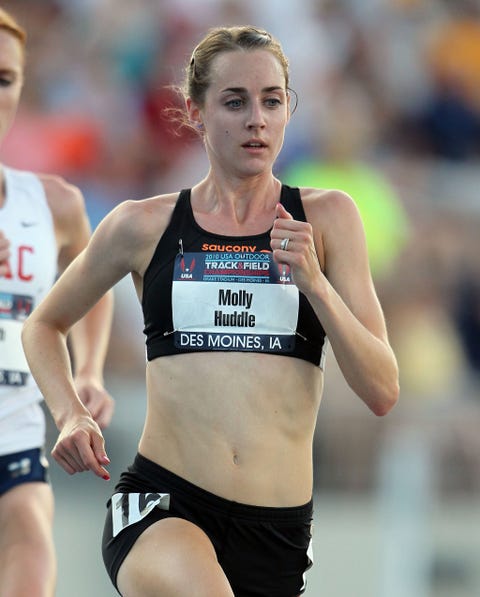 Molly Huddle
Every year people from around the world travel to New York City to participate in the NYC half marathon and marathon. This year, Huddle became the first American (USA, USA!) to finish the race in first place. [Cue Miley Cyrus' 2009 hit single]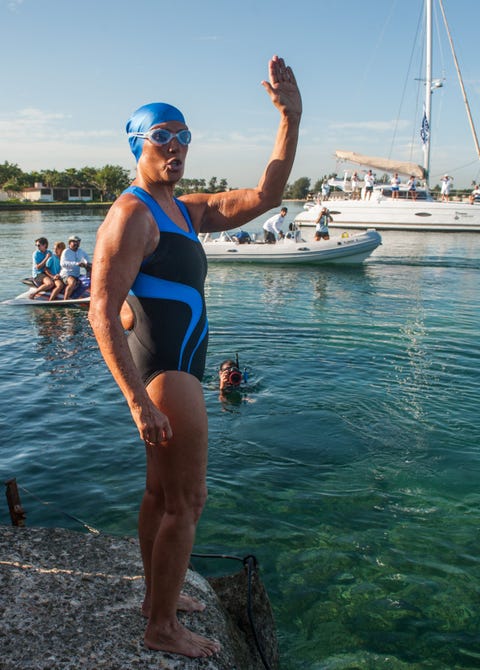 Diana Nyad
Who could you forget Nyad? She's the first person—not man or woman, PERSON—to swim from Cuba to Florida without a protective cage (you know, from sharks and death). It might've taken 35 years and 53 hours, she made that ocean her be-otch. Oh, she's also 65, so there's that.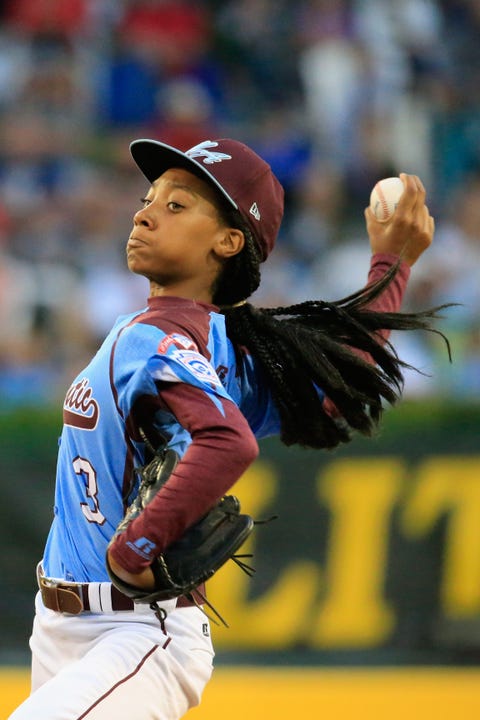 Mo'ne Davis
In 2014, the 13-year-old Pennsylvania native was the first female to win in a Little League World Series game, threw incredible no-hitters, and was the first Little Leaguer to appear on the cover of Sports Illustrated. She's also coming out with her own sneaker line. NBD.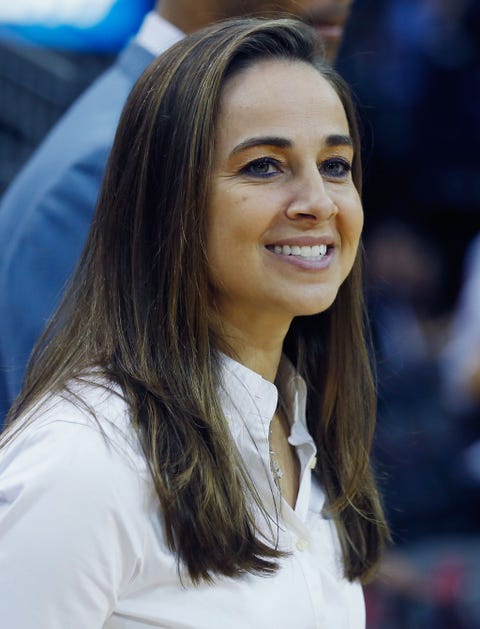 Becky Hammon
You won't find
Hammon
in the Hall of Fame (yet) for her basketball career—instead, you'll know her as the first female coach in the NBA. The San Antoni Spurs are so effing lucky.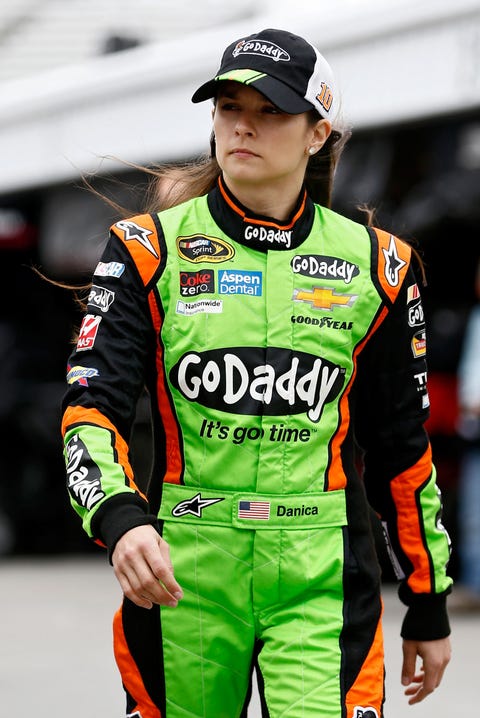 Danica Patrick
She became the first woman ever to win an IndyCar race back in 2008. Can someone cast her in Fast & the Furious 8?
This content is created and maintained by a third party, and imported onto this page to help users provide their email addresses. You may be able to find more information about this and similar content at piano.io