The New Guard: The 50 Most Influential Women in America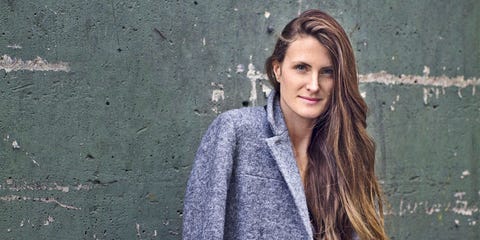 This isn't your traditional Power List. Spotlighted here are legions of impressive women operating largely behind the scenes, pulling levers and exercising outsize influence in their industries. They are the women you call when you want to launch something—be it a startup or a movement—these passionistas with the know-how to make anything happen. We call them The New Guard: The 50 Most Influential Women in America. Meet them. Learn from them. Then join them.
The Tastemaker: Sarah Rutson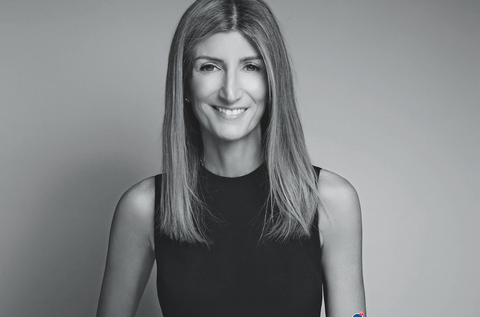 VP of Global Buying, Net-a-Porter
Age: 44 Bona Fides: Rutson rebranded Hong Kong–based Lane Crawford, then jumped to Net-a-Porter to head up global buying. All Eyes on Her: Can she help steer Net-a-Porter's merger with Yoox?
The Eco-Warrior: Yael Aflalo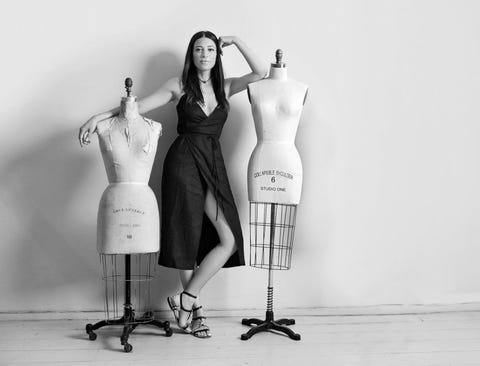 Founder and CEO, Reformation
Age: 38 Bona Fides: Disgusted with the waste in fashion—the industry is the second-largest consumer of water after the oil business—she launched Los Angeles–based, mid-priced Reformation as the casual- chic label that fashion's tree huggers have been itching for. Big-Name Backers: Taylor Swift Instagrammed her posse wearing a bunch of Reformation "Bill Murray" sweatshirts; supermodel Karlie Kloss is an investor. (@Yaya_Aflalo)
The Showstopper: Jennifer Blumin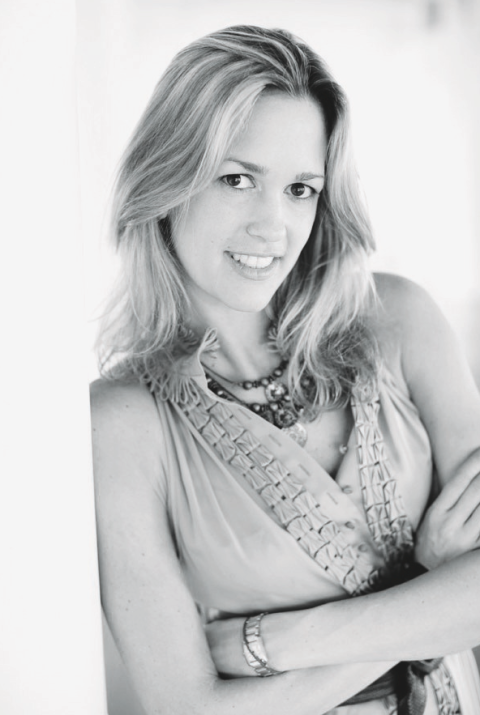 Founder and CEO, Skylight Group
Age: 38 Bona Fides: Blumin is a favorite among hipster designers like Prabal Gurung and Proenza Schouler for transforming unconventional spaces for parties and fashion shows. Breakout Moment: After The New York Times profiled her last year, überagent and WME-IMG cochief Ari Emanuel selected her shop to run New York Fashion Week now that it has decamped from Lincoln Center.
The Multi-Hyphenate: Natalie Joos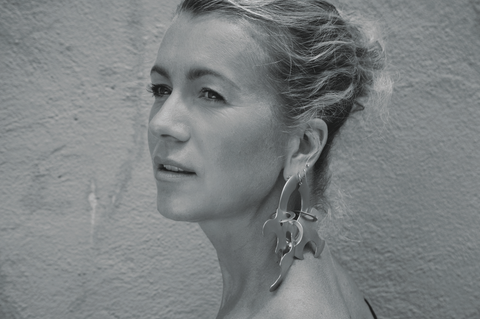 Casting Agent, Writer, Stylist, and Photographer
Age: 40 Bona Fides: After working for lensman Craig McDean, she struck out on her own and now boasts Lacoste, Chloé, and Max Mara as clients. Off-Hour Blogger: Tales of Endearment catalogs her passion for vintage fashion.
Fan Club President: Moj Mahdara
CEO, Beautycon
Age: 37 Bona Fides: The serial entrepreneur founded Beautycon, a live-event series that connects beauty and fashion social-media superstars like Bethany Mota with their fans—and the advertisers eager to court both. Big-Name Backers: Mota and Roc Nation chief Jay Brown own stakes; CoverGirl and Revlon are partners.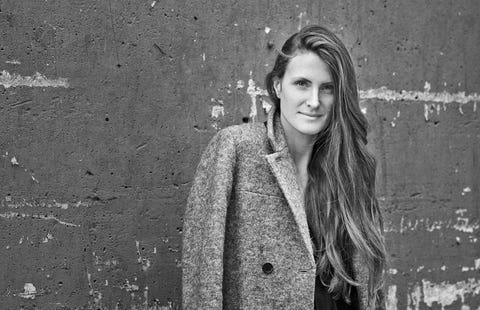 Cofounder, Spring
Age: 36 Bona Fides: With brothers Alan and David Tisch, she helped launch Spring as "the mall for your mobile phone," with one-click-to-buy for more than 800 brands from Marc Jacobs to Public School. Big-Name Backers: Over $30 million in funding from the likes of Josh Kushner's Thrive Capital, Bernard Arnault's investment arm, and Russian billionaire Yuri Milner. (@AraKatz)
Wonder Woman: Rosie Assoulin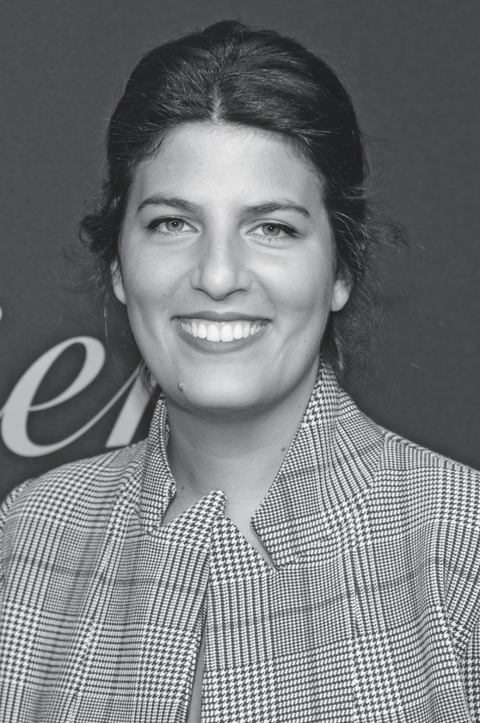 Designer
Age: 30 Bona Fides: The former Oscar de la Renta intern cut her teeth with Lanvin's Alber Elbaz before launching her own eponymous label known for voluminous shapes and bold colors. On the Mantel: She nabbed the CFDA's Swarovski Award for womenswear this year—the fashion equivalent of an Oscar.
Content Queen: Shani Hilton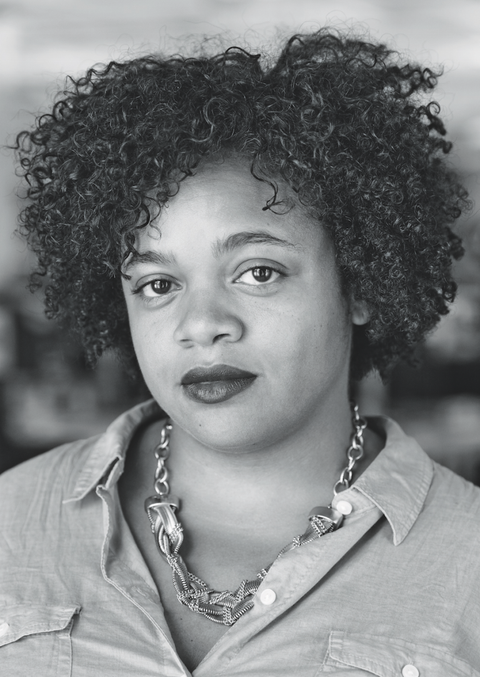 Executive Editor, BuzzFeed News
Age: 30 Bona Fides: Hilton oversees BuzzFeed's growing news operation, including 100 reporters in eight countries. The Long View: Ambitious—overtake established vets like Reuters and AP. (Ahem, Pulitzer Committee.) A-List Friends: "I expect that I will be working for Shani someday," best-selling author Ta-Nehisi Coates said this year.
The Informant: Claire Cain Miller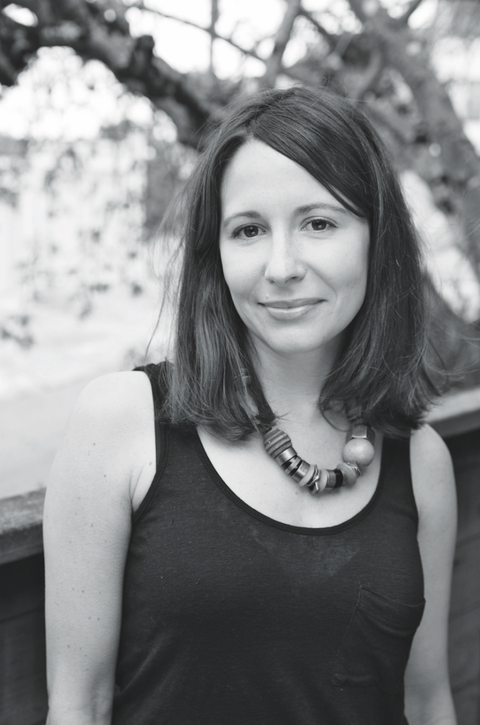 Staff Writer, The New York Times
Age: 35 Bona Fides: She's a standout for her zeitgeist-y coverage of Silicon Valley, with pieces on the Ellen Pao sexual harassment trial, the tech industry's not-so-family- friendly policies, and egg freezing as the new corporate perk. MC Predicts: A column and book deal. She's the Valley's Maureen Dowd.
Social Supernova: Jill Hazelbaker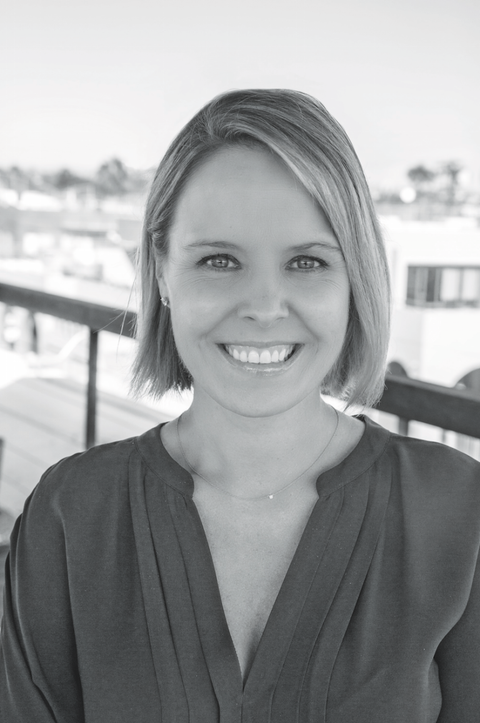 VP of Communications & Public Policy, Snapchat
Age: 34 Bona Fides: Google's ex-communications and public policy director in Europe also worked on Mike Bloomberg's final mayoral campaign with Hillary consigliere Howard Wolfson. Inner Circle: Has reported to everyone from John McCain in his 2008 presidential bid to Google chief Eric Schmidt.
The Beltway Scribe: Juana Summers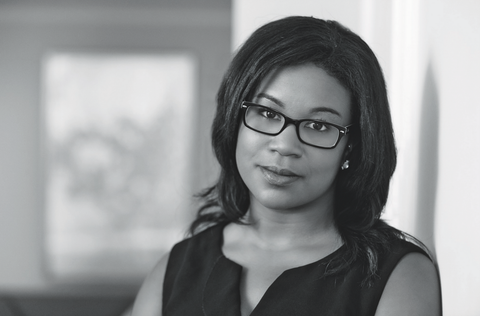 Politics Editor, Mashable
Age: 27 Bona Fides: The journalist and social media pro is transforming the renowned tech blog into an election- season must-read. MC Predicts: A pro on camera—she often hosted C-SPAN's Washington Journal—she could be this election's breakout cable pundit. (@JMSummers)
The Good Neighbor: Sarah Leary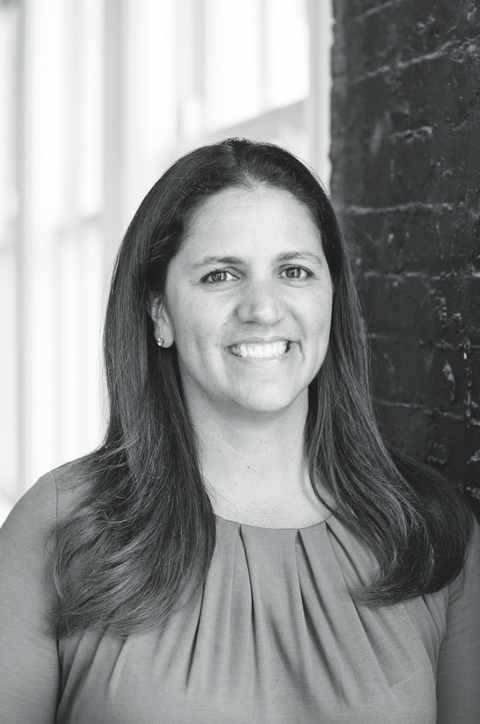 Cofounder and VP of Marketing & Operations, Nextdoor
Age: 45 Bona Fides: The former eBay exec helped launch Nextdoor, a network where neighborhood residents alert each other to hyper-local news (lost dog, water main break) and referrals. Bragging Rights: With over $200 million in funding, Nextdoor is valued at $1 billion, making it another of the Valley's so-called unicorns.
Beltway Valley Girl: Katie Biber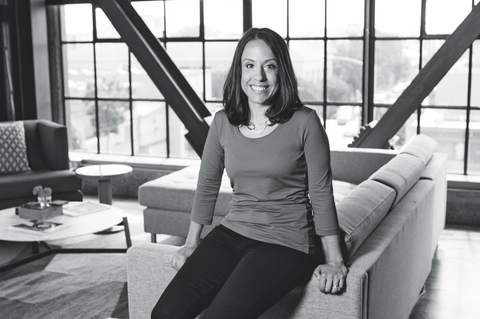 General Counsel, Thumbtack
Age: 37 Bona Fides: The former Romney lawyer logged time as senior counsel at Airbnb before bolting for the Valley's $100 million buzzy startup—now valued at $1.3 billion—which connects consumers to local service providers (plumbers, landscapers). Why She Matters: She's among a wave of D.C. operatives who've migrated out West, where their contacts and Capitol Hill know-how are among tech's most in-demand skill set. (@KatieBiber)
VC Doyenne: Juliet de Baubigny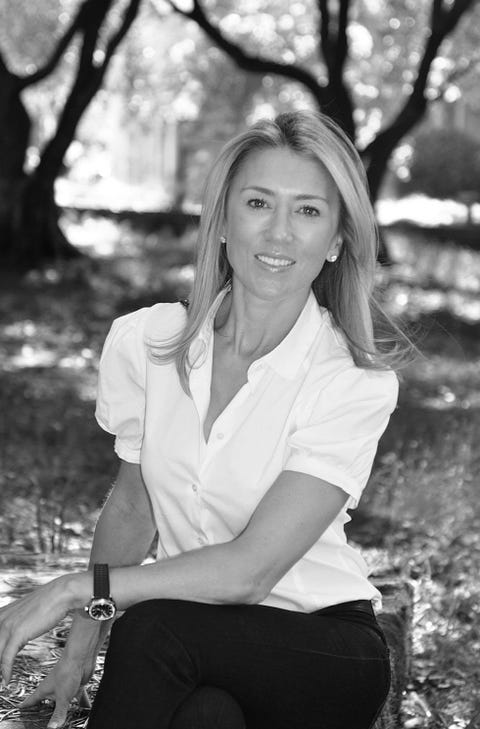 Senior Partner, Kleiner, Perkins, Caufield & Byers
Age: 46 Bona Fides: Talent-spotter for the Valley's grandest VC firm. Inner Circle: Pals include Gwyneth Paltrow and Rupert Murdoch (whom she reportedly dated).
Infomercial Innovator: Rachel Tipograph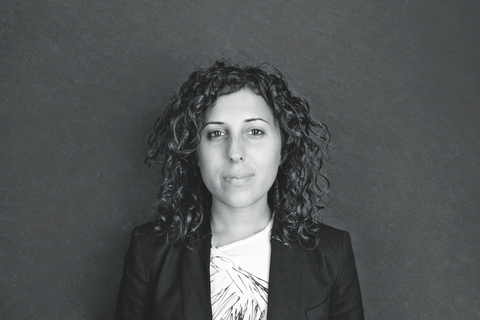 Founder and CEO, MikMak
Age: 28 Bona Fides: Gap's ex-global director of digital and social media launched MikMak, an app peddling fun 30-second infomercials for the Snapchat generation. Smart Move: Tipograph hires comics from Upright Citizens Brigade (Amy Poehler is an alum) and Peoples Improv Theater for her videos. (@RachelTipograph)
Fitness Guru: Payal Kadakia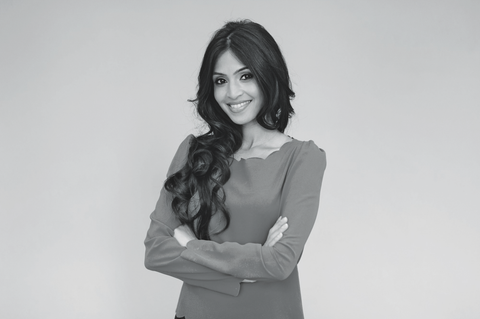 Cofounder and CEO, ClassPass
Age: 32 Bona Fides: The former Bain & Co. consultant was working for Warner Music Group when, frustrated she couldn't find a drop-in ballet class, she came up with her idea for unlimited access to local fitness classes for a monthly fee. Bragging Rights: More than 8 million classes have been booked in over 34 cities.
The Standout: Heather Hartnett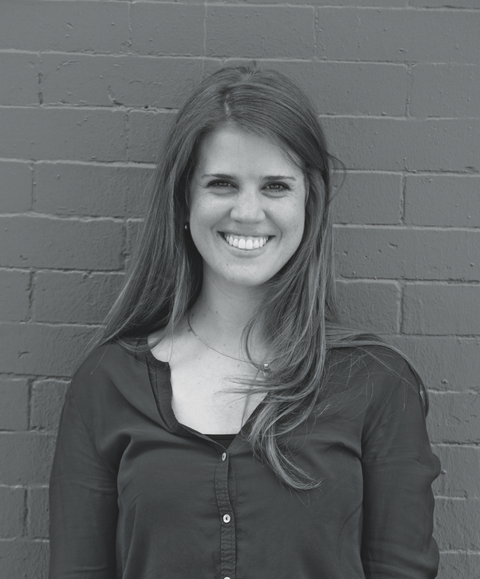 CEO, Human Ventures
Age: 32 Bona Fides: Hartnett runs this "startup studio," founded by successful ad-tech entrepreneur Joe Marchese; she and her (mostly female) team come up with the disruptive ideas, then recruit talent to launch them.
The Disruptor: Elizabeth Holmes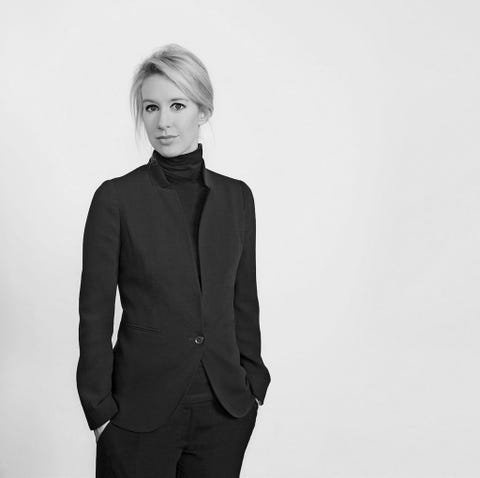 CEO, Theranos
Age: 31 Bona Fides: The Stanford dropout is the world's youngest self-made billionaire (net worth: $4.6 billion) thanks to her groundbreaking company, Theranos, which offers a faster, cheaper finger-prick blood test. It's now available at more than 50 clinics, health centers, and pharmacies nationwide, with plans for many more to come. How to Spot a Visionary: Like tech icons Steve Jobs and Mark Zuckerberg, Holmes sports her own trademark uniform: black turtleneck, black slacks, hair up. Très chic.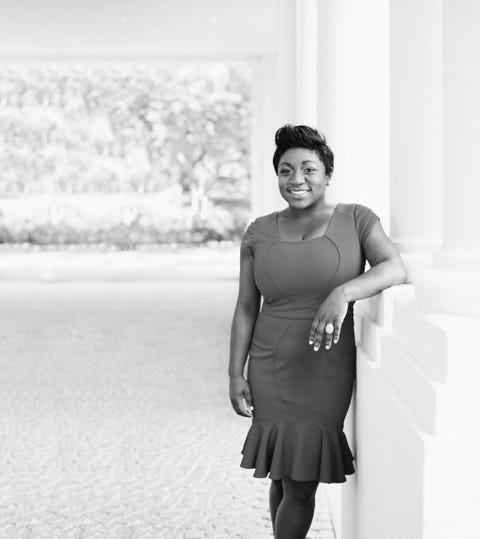 White House Social Secretary
Age: 37 Bona Fides: The former college dropout headed back to community college at age 29, landed a White House internship, and worked her way up to one of the nation's most storied positions. Only in America. Best Keepsake Ever: At a party in her honor, guests, including FLOTUS, gifted her a set of dice with a note reading, "Remember...You made your own luck."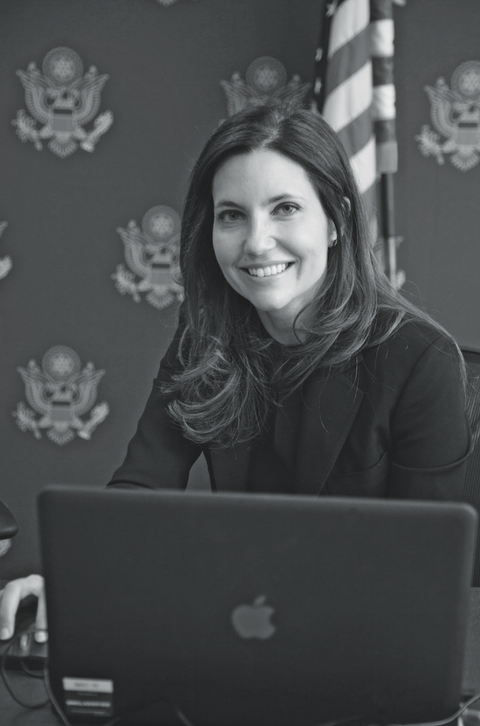 Assistant Secretary of State of Educational & Cultural Affairs
Age: 43 Bona Fides: The former top aide to Veep Joe Biden oversees U.S. student and cultural exchange programs in 160 countries. Enviable Rolodex: The onetime Hillary staffer also worked on John Kerry's 2004 presidential bid; she's married to Antony Blinken, the deputy secretary of state. (@ECA_AS)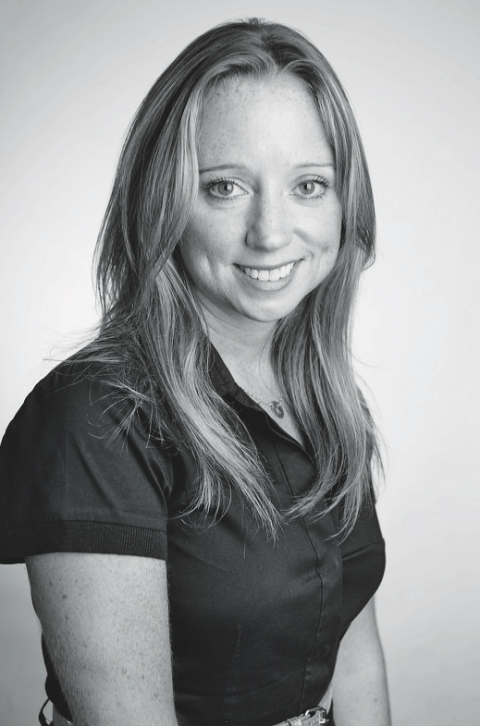 Digital Director, Hillary For America
Age: 36 Bona Fides: The former digital strategy head for Hillary Clinton now oversees her social media presence—and a staff of 50 pro-Hillary digital wunderkinds keeping her on every screen in America. Bragging Rights: Helped devise HRC's iconic Twitter bio: "hair icon, pantsuit aficionado."
Groundbreaker: Kyrsten Sinema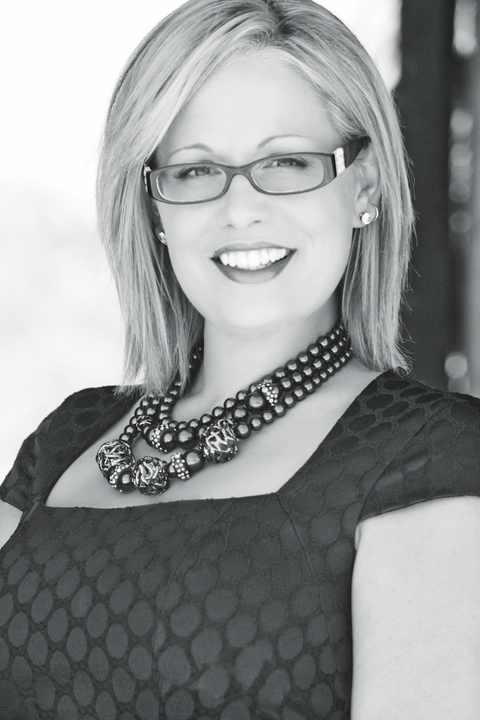 Congresswoman, Arizona's 9th District
Age: 39 Bona Fides: Cinematic—homeless as a child, she went on to earn a master's, Ph.D., and law degree; in 2012, the Democrat became Congress' first openly bisexual member. There's talk she may run for John McCain's Senate seat. (@kyrstensinema)
Turnaround Artist: Aja Brown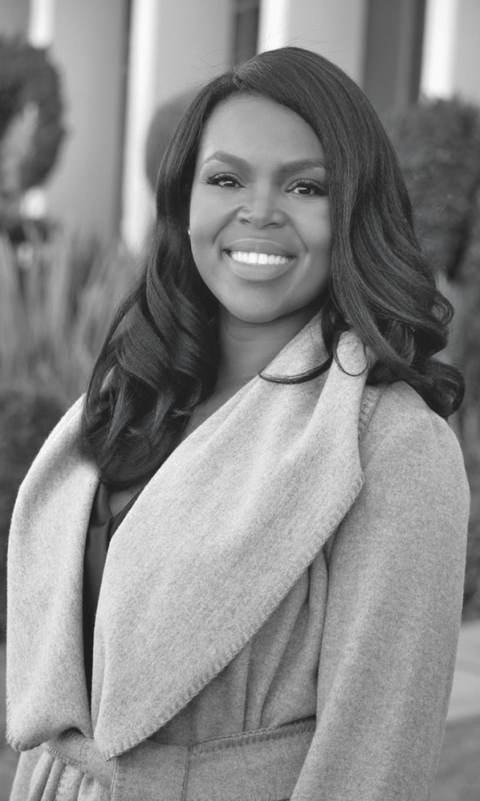 Mayor, Compton, California
Age: 33 Bona Fides: The youngest mayor in the city's history is out to transform the former crime mecca into "the new Brooklyn." Bragging Rights: Amid salary controversy, she still brought unemployment down 5.2 percent and is helping the city avert bankruptcy. Smart Move: On the heels of this summer's NWA biopic, Straight Outta Compton, Brown scored a big donation from Dr. Dre for a new performing arts center. (@AjaLBrown)
Money Master: Shannon McGahn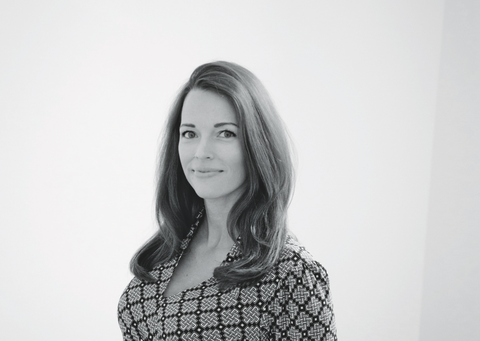 Staff Director, House Financial Services
Age: 35 Bona Fides: She runs the powerful office that oversees the financial services industry, from Wall Street to the housing sector. Bragging Rights: Insiders say she has a gift for distilling complex financial issues for the press and, more important, mom-and-pop voters.
GOP Superstar: Elise Stefanik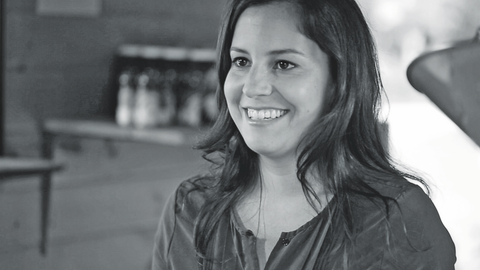 Congresswoman, New York's 21st District
Age: 31 Bona Fides: The youngest woman ever elected to Congress is a former George W. Bush aide who led debate prep with Paul Ryan during the last presidential campaign. Why She Matters: Smart, likable, social-media savvy (and a woman)—Stefanik is the GOP's secret weapon. MC Predicts: A clutch prime-time spot during the Republican National Convention next July. (@EliseStefanik)
The Futurist: Rachel Kania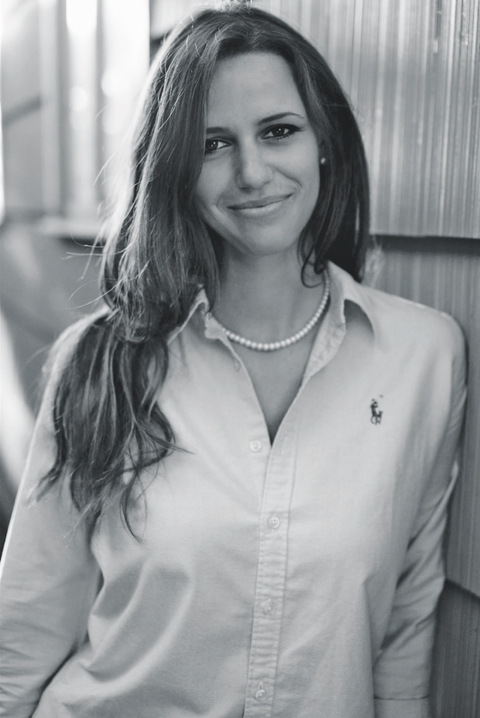 Senior Field & Tech Strategist, Rand Paul for President
Age: 28 Bona Fides: She got her start as Texas field director for Ted Cruz, helping him nab a hotly contested Senate runoff. Changing the Game: Tapped to run Rand Paul's separate "tech" office, housed in Austin's Capital Factory, a startup incubator.
The Rising Star: Tulsi Gabbard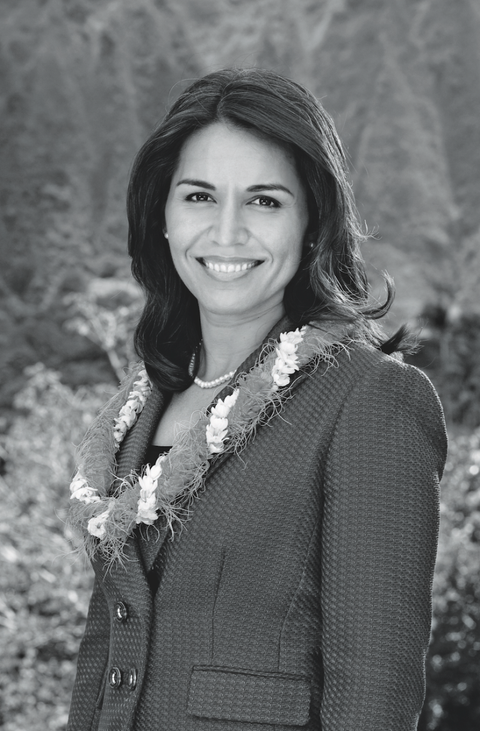 Congresswoman, Hawaii's 2nd District
Age: 34 Bona Fides: The youngest elected official in Hawaii (at age 21) is an Iraq vet, vice chair of the Democratic National Committee, and won her current seat in a landslide. (What's the Polynesian word for overachiever?) Buzz Machine: Hillary running mate? (Yes, please!) (@TulsiGabbard)
Smooth Operator: Sarah Swinehart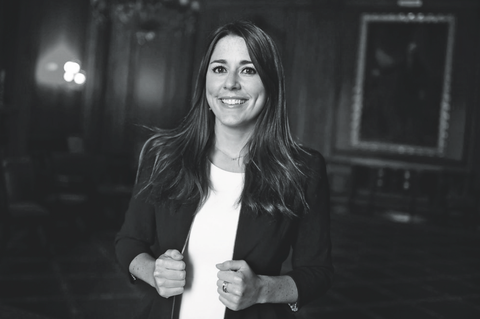 Director of Media Affairs, Speaker of the House John Boehner
Age: 29 Bona Fides: The former spokeswoman for the Ways and Means Republicans jumped ship to Boehner's office and this fall oversaw the Pope's landmark visit to the Capitol. (@Sarah_Swinehart)
The Consigliere: Jennifer Decasper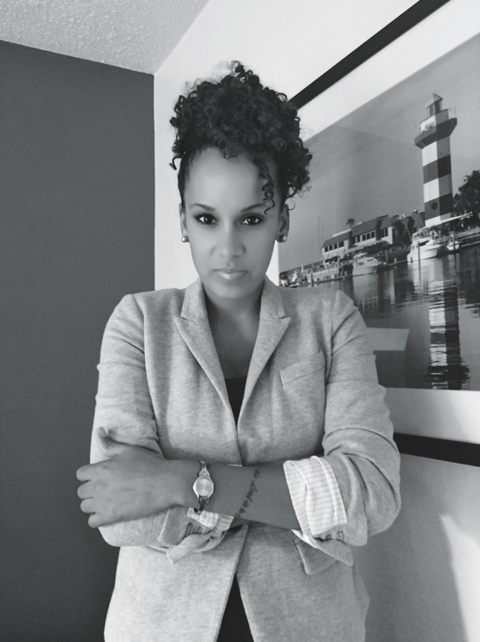 Chief of Staff, Senator Tim Scott (R-SC)
Age: 37 Bona Fides: The sole African-American chief of staff in the Senate is a former prosecutor and a single mom. Hot-Button Issue: A prominent advocate for body cameras for cops, she's got her boss pushing for them, too.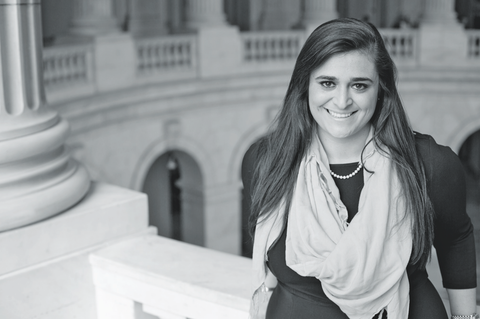 Deputy Press Secretary, Republican National Committee
Age: 27 Bona Fides: The former Marco Rubio aide is communicating the GOP message to Latino voters—a key strategy after the GOP's 2012 shellacking. (@AliPardo)
Message Guru: Addie Whisenant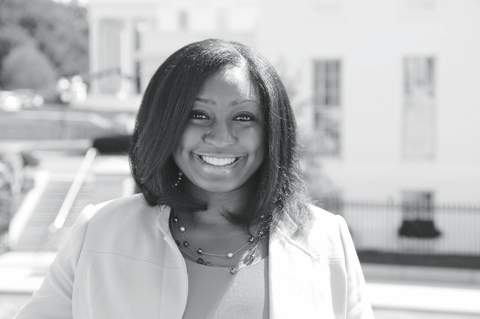 Director of African-American Media, White House Office of Communications
Age: 31 Bona Fides: She heads up Obama's outreach to black media outlets. Bragging Rights: Joined POTUS in Selma, Alabama, for the 50th anniversary of Bloody Sunday. (@AddieWhis)
The Revolutionary: Jill Soloway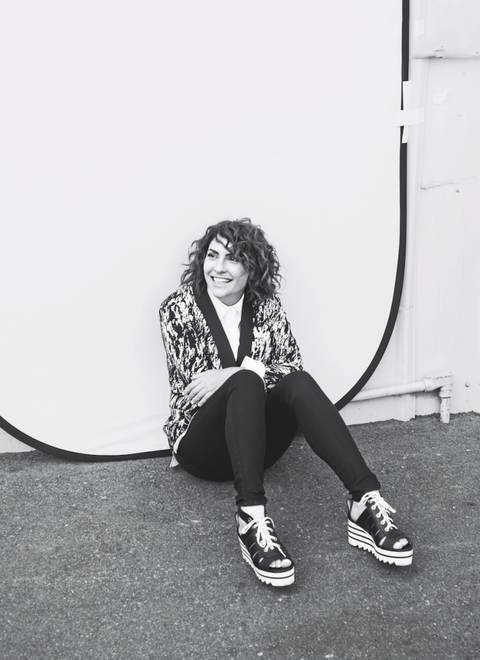 Writer, Producer, and Director
Age: 50 Bona Fides: Her groundbreaking Amazon series, Transparent, helped spark more conversation about transgender issues, and upended business as usual in Hollywood.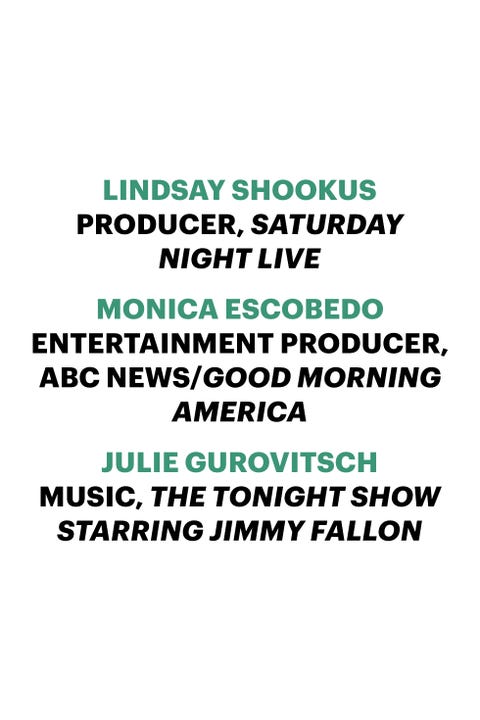 Monica Escobedo
Age: 39 Bona Fides: With nearly two decades of experience, Good Morning America's music booker is responsible for lining up talent for the juggernaut. Among her big gets: JLO, Nicki Minaj and Taylor Swift.
Lindsay Shookus
Age: 34 Bona Fides: The Emmy-award winning SNL producer started out as an assistant on the show before becoming its key talent spotter, having hired recent SNL standouts Cecily Strong and Vanessa Bayer.
Julie Gurovitsch
Age: 32 Bona Fides: The point person behind Today's vaunted Toyota Summer Concert Series was recently promoted to lead music booker at Jimmy Fallon's Tonight Show.
The Comedy All-Star: Samie Falvey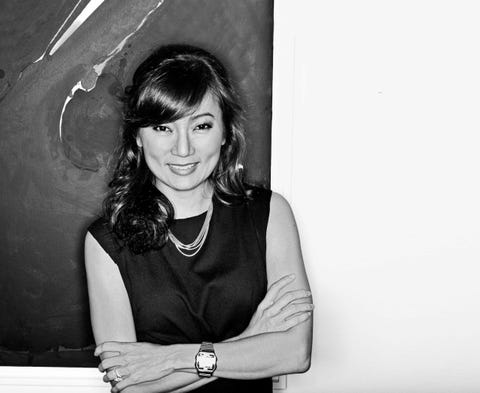 EVP, Comedy Development & International Scripted, ABC
Age: 40 Bona Fides: The ABC vet is credited with engineering the network's comeback with gutsy hits like The Goldbergs, Black-ish, and Fresh Off the Boat. Inner Circle: Husband Justin Falvey runs Steven Spielberg's Amblin TV; "I wish everyone was like them because they understand what it takes to make strong, innovative television," said Judd Apatow.
Screen Icon: Ava DuVernay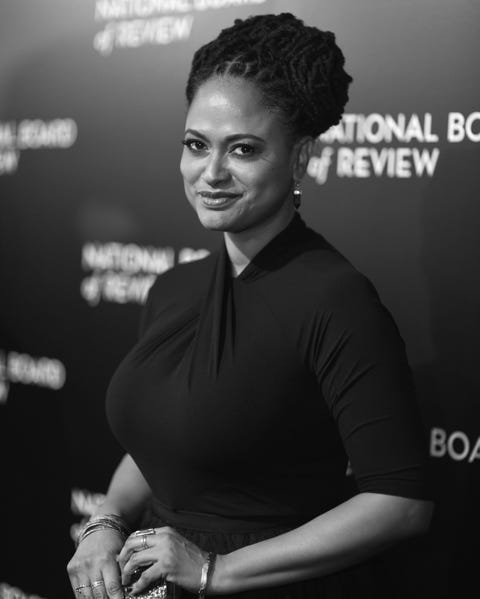 Writer, Director, and Producer
Age: 43 Bona Fides: The movie publicist turned director helmed Best Picture Oscar contender Selma. Bold Move: DuVernay turned down an offer from Marvel to direct Black Panther, its first superhero flick starring a black character, over concerns there might be "too much compromise." What's on Tap: A drama for CBS called For Justice, an adaptation of the Natalie Baszile novel Queen Sugar for Oprah's OWN network, and a Hurricane Katrina film she'll write and direct. (@AvaEtc)
Scripted Ace: Lara Spotts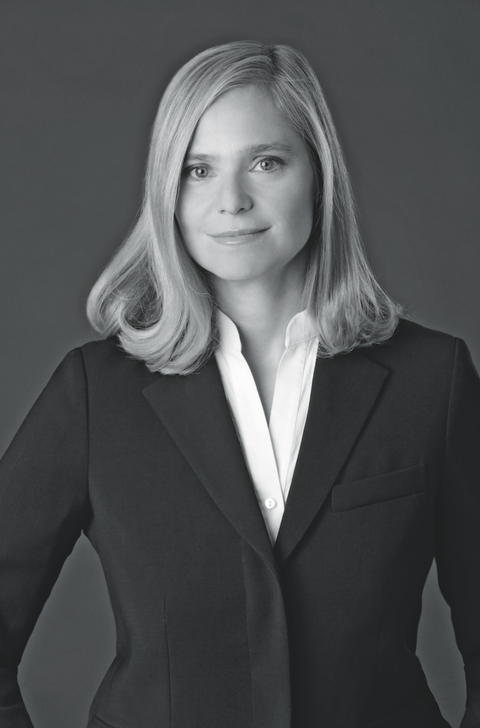 SVP of Development, Bravo
Age: 43 Bona Fides: Since Andy Cohen decamped from Bravo's executive suite to its talent roster, his successor is shaking things up at the Real Housewives empire with edgy scripted fare like The Girlfriends' Guide to Divorce and Odd Mom Out. Enviable Résumé: Worked at VH1, MTV, Logo, Showtime, and Disney. What's on Tap: While still in the market for fresh reality franchises, Spotts is expected to announce more original series. (@themspacman)
The Wordsmith: Katie Dippold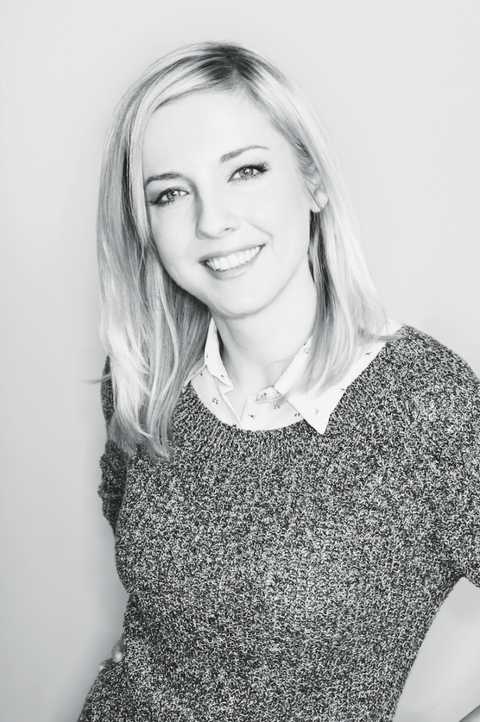 Screenwriter
Age: 35 Bona Fides: The Upright Citizens Brigade alum turned Parks and Recreation writer penned the script for Melissa McCarthy and Sandra Bullock's block- buster buddy comedy The Heat ($230 million world- wide). What's on Tap: Wrote the screenplay for next year's all-girl Ghostbusters reboot, starring McCarthy and Kristen Wiig. (@KatieDippold)
Hot Streak: Courtney Kemp Agboh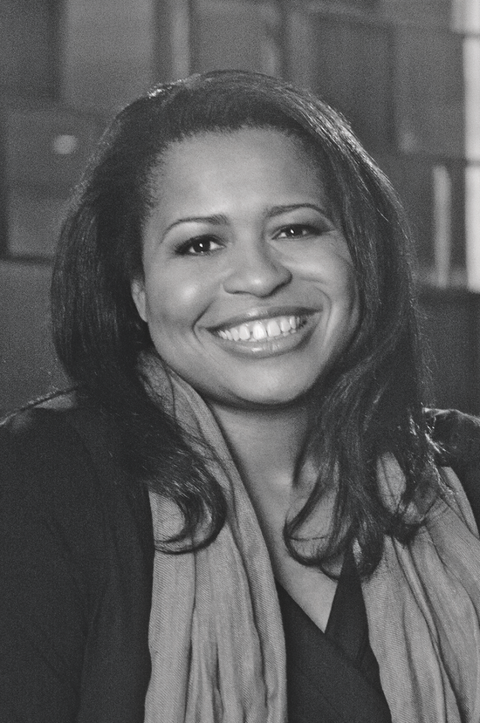 Creator and Executive Producer, Power
Age: 38 Bona Fides: The Emmy-nominated The Good Wife scribe helms Starz's hit crime drama, Power, which set a record for the network with 1.4 million viewers. Just inked a third season. (@CKAgbohOfficial)
Talent Spotter: Jennifer Euston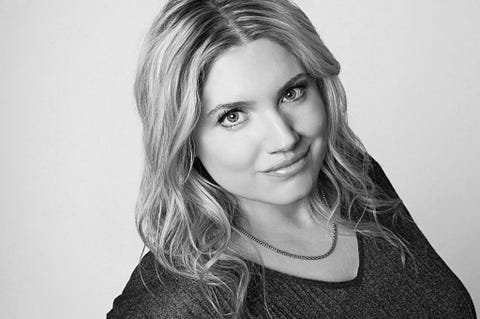 Casting Director
Age: 40 Bona Fides: She's the Emmy-winning casting director for mega-hits like Girls, Orange Is the New Black, Veep, and Bachelorette. Why She Matters: Her superb eye for "real" people—she cast Laverne Cox, Uzo Aduba, and Adam Driver in their career-making roles.
Laughmeister: Christie Smith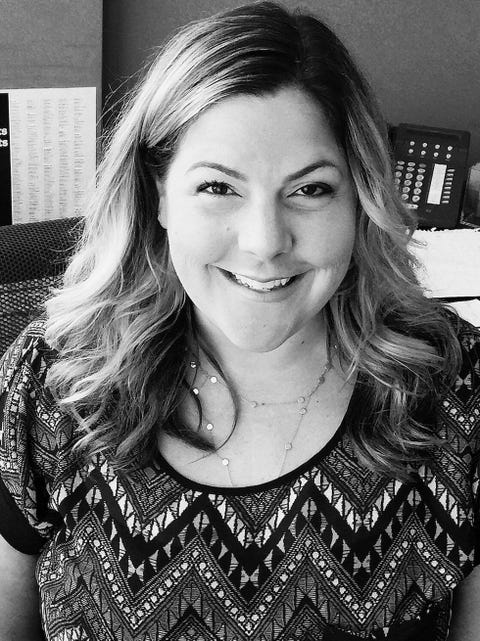 Comedy Manager
Age: 39 Bona Fides: The former Mosaic Media exec manages of-the-moment comedy stars like Damon Wayans Jr., Nick Kroll, and Chelsea Peretti. Bragging Rights: In September, she struck out on her own with Mosaic colleague Julie Darmody.
The A-List Counselor: Maggie Pisacane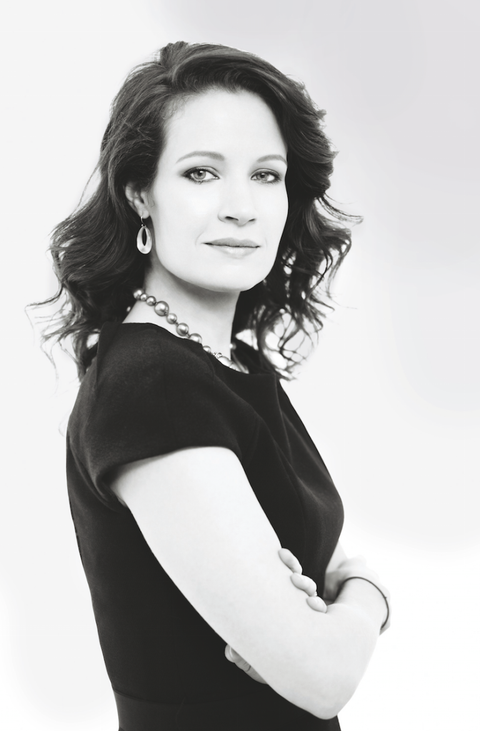 Partner, Frankfurt, Kurnit, Klein & Selz
Age: 38 Bona Fides: Celebrity lawyer for New York VIPs including Marcus Samuelsson, Christian Siriano, and a slew of network and cable-news boldfacers. Job Reference: "Killer negotiating skills," effuses TV überproducer Meryl Poster, also a client.
The Newsbreaker: Jessica Williams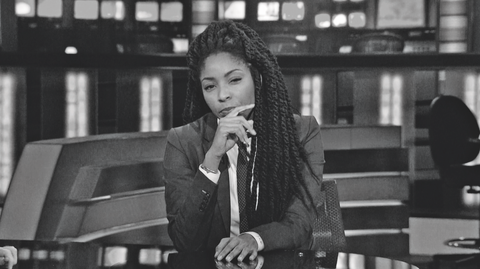 Senior Correspondent, The Daily Show
Age: 26 Bragging Rights: She's so popular that she fended off calls for her to replace outgoing host Jon Stewart. MC Predicts: A year with new host Trevor Noah before she strikes out on her own. (@MsJWilly)
The Performer: St. Vincent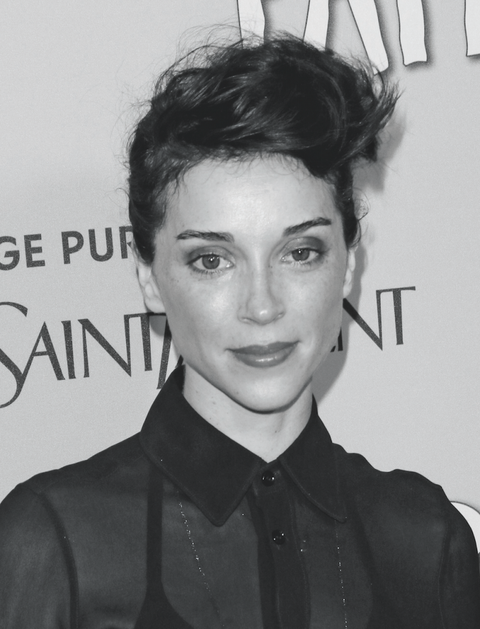 Musician
Age: 33 Bona Fides: Her fourth solo album, St. Vincent, won the Grammy for Best Alternative Music Album last year. Power Couple? Her dalliance with model Cara Delevingne ignited a paparazzi maelstrom.
The Edgy Newcomer: Ruby Rose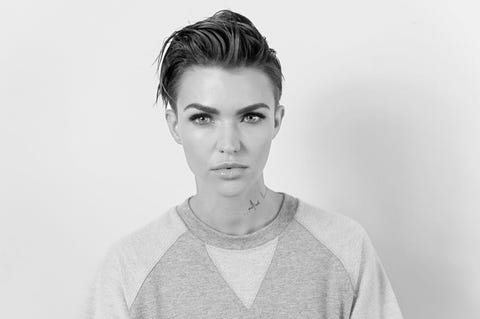 Actress
Age: 29 Bona Fides: The "gender fluid" former MTV VJ turned actress is Orange Is the New Black's latest breakout star. Smart Move: She's rumored to be joining the Fast & Furious mega-franchise.
Golden Girls: Ilana Glazer & Abbi Jacobson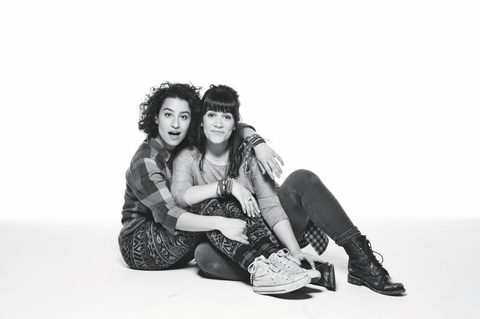 Creators, Broad City
Ages: 28 & 31 Bragging Rights: Glazer (left) and Jacobson's louche, hipster series on Comedy Central, picked up for a third season, was the top show in cable in its time slot for men 18 to 34.
Drama Queen: Dakota Johnson
Actress
Age: 26 Bona Fides: Hollywood's most promising scion has two upcoming Fifty Shades sequels and had a key role alongside Johnny Depp in the film Black Mass.
Breakout Star: Gina Rodriguez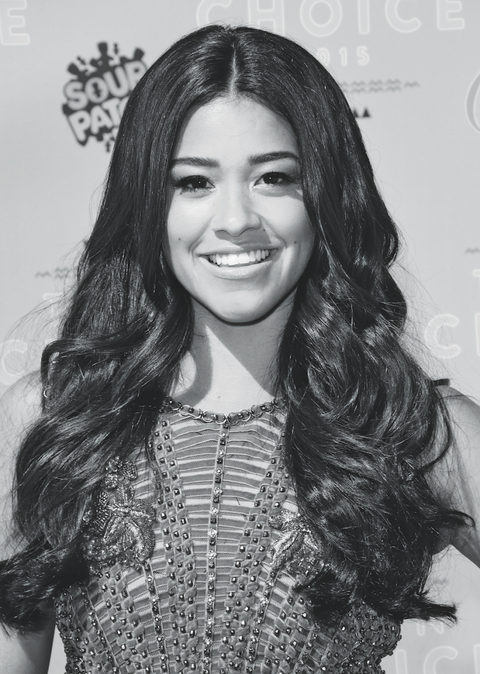 Actress
Age: 31 Bona Fides: The Golden Globe–winning star of the CW's Jane the Virgin is gearing up for the second season of her critically acclaimed dramedy.
The Supernova: Margot Robbie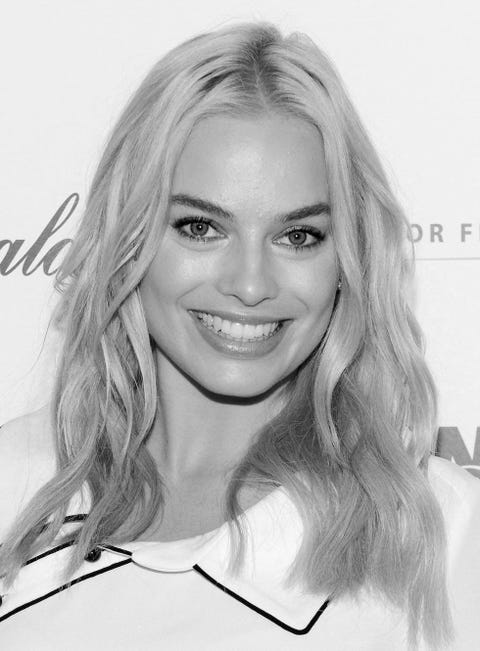 Actress
Age: 25 Bona Fides: Our favorite Aussie finally vaults to A-list lead-actress status with clutch Harley Quinn role in Warner Bros.' buzzed-about Suicide Squad (2016).
This content is created and maintained by a third party, and imported onto this page to help users provide their email addresses. You may be able to find more information about this and similar content at piano.io