This: There's a Magical Instagram Account for Man Buns at Disneyland
The happiest place on Earth just got a little happier.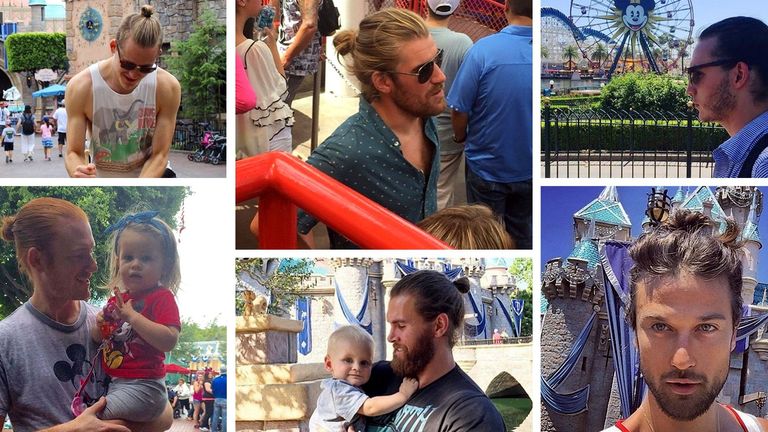 (Image credit: Instagram)
When it is not hosting North West's second birthday party or one of Kanye's nap sessions, Disneyland apparently doubles as a playground for man-bun-wearing men.
The Instagram account Man Buns of Disneyland documents their presence in the park, sometimes with adorable children in tow, always with hair meringues piled artfully on top of their Mr. Porter-model-perfect heads.
Alternate uses for MBOD (besides experiencing joy and admiration): 1) Figuring out what rides they're waiting for, and 2) deciding what bread products/foliage their topknots most resemble.
Related Story