Lauren Hutton's Diary of Brazil
Queen of the Jungle.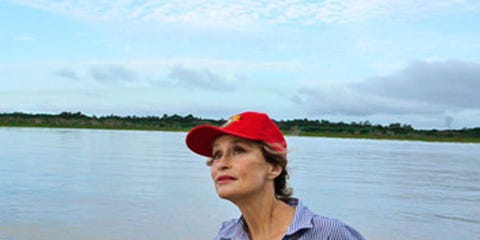 The style icon's latest project is all about going green - and giving back.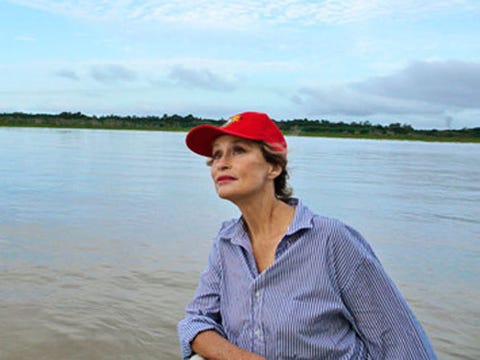 Lauren Hutton's Brazil Diary
MADE IT!
I arrive in the middle of the night in the port city of Manaus, after a 10- hour flight from Miami. Love these ferry towns, full of rough-and-tumble Paul Bunyan types. After a rest, I take a boat down the Amazon, the wildest river in the world, to see the kinds of plants I'm using in my makeup palette. I spot orchids, zillions of palm trees, lily pads. Black vultures soar overhead, and pink river dolphins play in the water below. Raindrops as big as tablespoons start falling.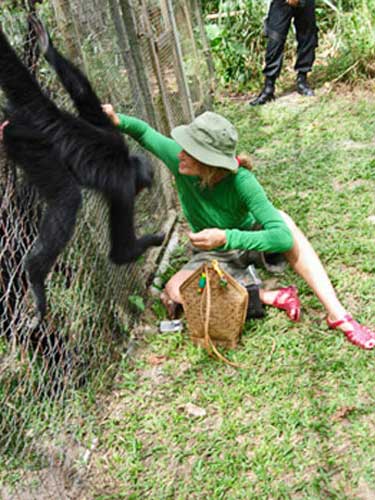 Lauren Hutton's Brazil Diary
WILD THINGS
I meet all kinds of critters, like a marvelous poisonous spider. (I stay behind her when taking pictures because I've heard that spiders can't jump backward!) I also hang out with a monkey who is missing a leg. The ranger says it's because he lost a fight with an alligator. Doesn't slow him down one bit. The wildlife here is under threat from deforestation - the massive chopping down of trees - and conservationists are fighting to preserve the land.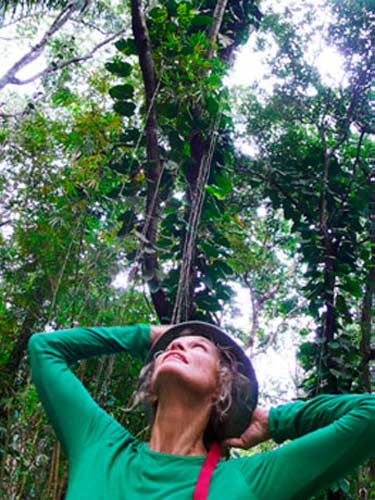 Lauren Hutton's Brazil Diary
NUTTY TREES
I decide to get up close and personal with the Brazil-nut trees, which have giant pods - the size of soccer balls - that hold a bunch of hard-shell seeds we know as Brazil nuts. One falling pod can crush your head! The trees grow across South America, and their nuts are chock-full of oils that protect and enhance your skin.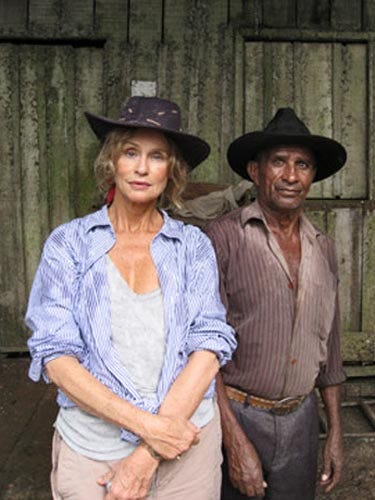 Lauren Hutton's Brazil Diary
YES, I'M A JUNGLE-HEAD
I take the ferry from one mythical jungle town to another, visiting beautiful little guava farms and passion-fruit vineyards. The whole farming process is very basic and eco-friendly, and the farmers here are real gents. I had an incredible time. It's always fun in the jungle: You're young there - you're 5 years old again.
This content is created and maintained by a third party, and imported onto this page to help users provide their email addresses. You may be able to find more information about this and similar content at piano.io