When Paisley Met Pop Art: ETRO's Collaboration with Thukral & Tagra
Paisley, meet Pop Art.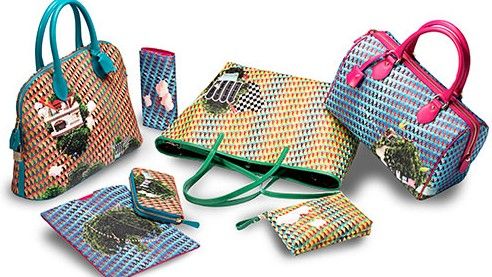 (Image credit: Marie Claire)
A brief history lesson: Though born in Mesopotamia as a symbol of the palm tree, the tree of life, Paisley began spreading throughout the world in India as a common embroidery for precious fabrics. Almost two centuries later, Paisley has finally reached our time.
This November, the pattern will go back to its historic roots while advancing as a contemporary classic in ETRO's newest collaboration with modern Indian artists, Thukral and Tagra (opens in new tab). Through the means of pop art, the Mirabilia men's and women's accessories collection will wed ETRO's classic paisley canvas to Thukral and Tagra's contemporary interpretations and commentary on Indian life.
Meaning 'marvels' or 'wonders,' Mirabilia is exactly what we get in the other-worldly production of geometric shapes, houses, trees, and clouds that screams a dreamy energy in ETRO's capsule collection. It's Paisley like we've never seen before.