Women to Watch
There's a whole new class of female fashion designers that's taking the industry by storm. Get to know them all here.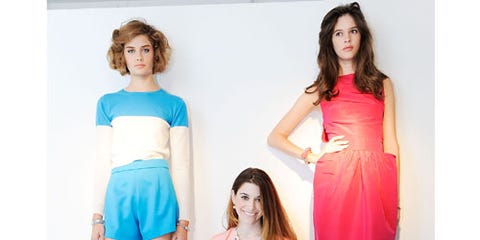 There's a whole new class of female fashion designers that's taking the industry by storm. Get to know them all here.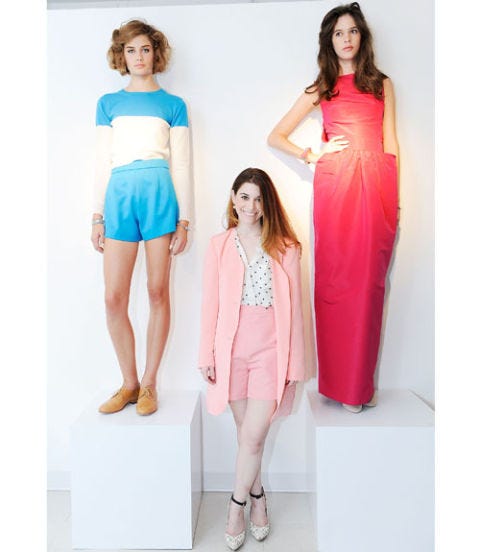 Katie Ermilio
This New York-based womenswear designer has impressed the industry's most important editors with her classic, perfectly tailored pieces. In only a couple of seasons, she's managed to find the perfect balance between clean-cut minimalism and colorful, girly glamour. Basically, if Blair Waldorf could wear just one collection for the rest of her life, it would be Katie Ermilio's.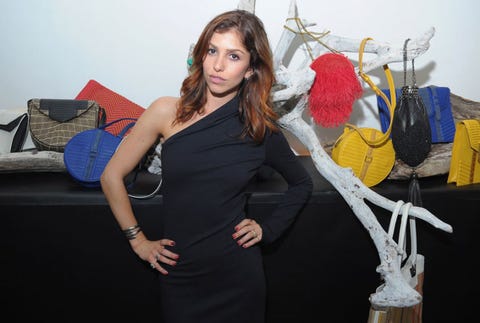 Reece Solomon, Designer of Reece Hudson
If you see a chic young woman in downtown New York carrying a really cool handbag, chances are that it was designed by Reece Solomon. She gives timeless, vintage-inspired shapes a contemporary twist — using only the softest leather around — imbuing her goods that one-of-a-kind treasure quality. Reece has already branched out into designing belts and evening bags, so we're anxiously waiting to see what she does next.
Ally Hilfiger, Co-Designer of NAHM
The daughter of American fashion royalty Tommy Hilfiger is proving herself to be quite a force in the industry. As co-designer of NAHM, which launched in the fall of 2011, she helped to take a simple concept centered around a closet staple — the shirtdress — and turn it into a burgeoning ready-to-wear brand. Since we're already fans of NAHM's pretty patterns, rich fabrics, and boy-meets-girl sensibility, we're looking forward to seeing much more of what Ally has to offer.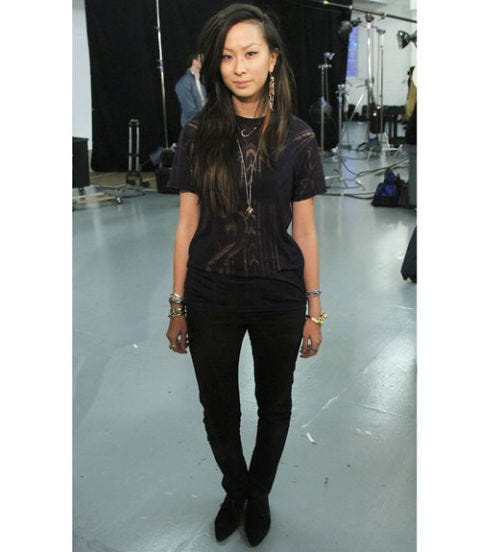 Jen Kao
If there's one young designer who really makes us believe in the fantastical aspect of fashion, it's Jen Kao. Her conceptual collections are artistic, dramatic, and — perhaps most importantly — incredibly innovative. Whether she presents crazy colors, kooky patterns, or intricate, crocheted knits on the runway, you can be sure that she'll give you something you've never seen — or imagined — before.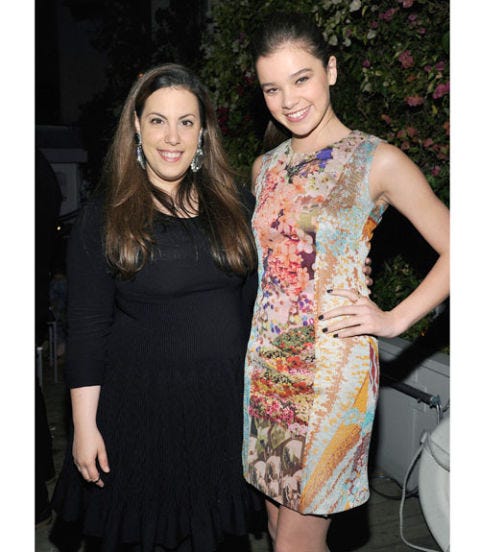 Mary Katrantzou
Since her debut runway show for Fall 2009, Mary Katrantzou has become one of the biggest names in London fashion. Her innovative silhouettes, bold colors, and photorealistic patterns have earned her critical praise, a slew of celebrity fans, and a recent collaboration with Topshop that sold out in seconds.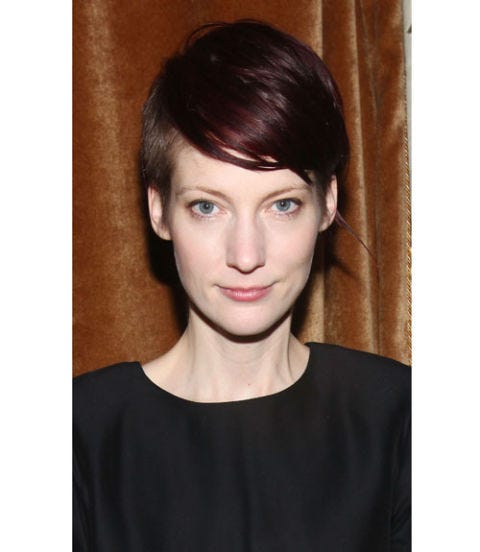 Mandy Coon
The CEO and designer of her eponymous label was featured in Marie Claire's 2011 Women on Top Awards, and for good reason. While she's primarily known for her edgy — and more often than not, dark — collections, we're consistently impressed with her ever-evolving range.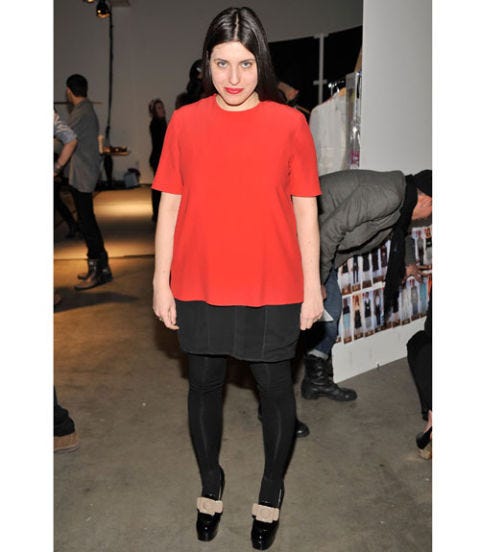 Sofia Sizzi, Designer of Giulietta
Her label Giulietta might only be a year old, but Sofia Sizzi — who has stints at Gucci, Calvin Klein, and Donna Karan under her belt — caught the attention of the world's most important buyers almost immediately with her sixties-inspired, smartly-tailored collections. The Florence native's knack for incorporating playful, fanciful elements into her timeless, feminine designs will definitely have us coming back for more.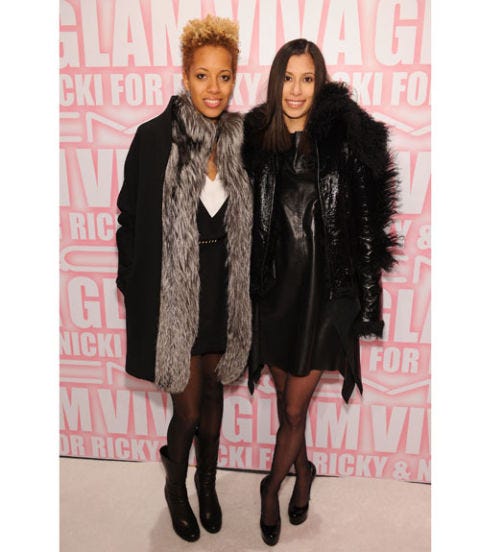 Carly Cushnie and Michelle Ochs, Designers of Cushnie et Ochs
Since launching their label in 2009, these two ladies have cornered the market on edgy sex appeal. Take one look at their body-con silhouettes, intricate shapes, and precise cut-outs, and you'll know why celebrities and the hottest women in town are clamoring to wear their clothes.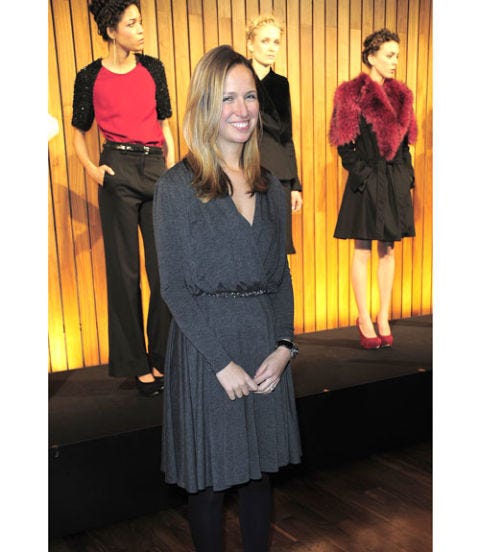 Misha Nonoo, Designer of Nonoo
A master tailor, the New York-based designer's coats and jacket have achieved must-have status among the fashion set. Her elegant separates emanate a cool sophistication, and we're pretty sure that every one of Nonoo's designs could qualify as a timeless closet staple.
Calla Haynes, Designer of Calla
Don't let this Canadian-born, Paris-based designer's cute clothes fool you — she's a fashion force to be reckoned with. Calla trained under Olivier Theyskens at Rochas and Nina Ricci in Paris, and she's since formulated her own brand of effortless French chic. We're betting that her sweet prints, soft colors, and feminine silhouettes become classics in seasons to come.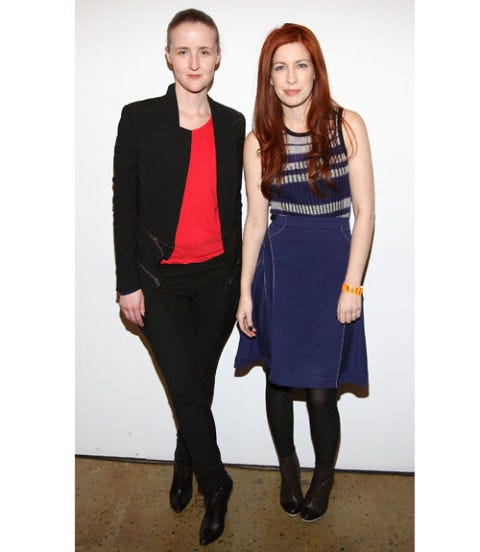 Flora Gill and Alexa Adams, Designers of Ohne Titel
The women behind Ohne Titel — that's German for "untitled" — are veritable superstars among the fashion crowd on account of the strong, directional collections the label has put out since 2006. Our admiration for the pair grows more with every passing season.
This content is created and maintained by a third party, and imported onto this page to help users provide their email addresses. You may be able to find more information about this and similar content at piano.io