10 Eastern European Fashion Designers to Keep on Your Radar
Beware Paris, Milan, New York and London! A new generation of Ukrainian and Russian fashion designers are proving that the Soviet days of black-market blue jeans are behind them.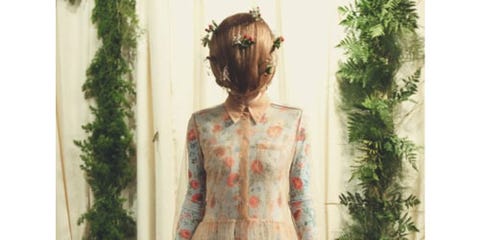 Beware Paris, Milan, New York and London! A new generation of Ukrainian and Russian fashion designers are proving that the Soviet days of black-market blue jeans are behind them. Their innovative combination of western pop-culture and Slavic motif is putting Russia and Ukraine on the fashion map. We'd toss back a vodka shot for a post-Soviet fashion invasion any day.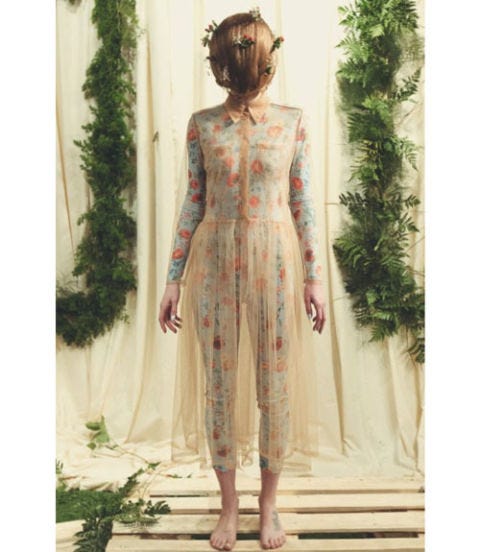 Lesia Paramonova
Country: Russia

Through a rose-colored forest set, the young designer'sfirst collection revolved around the more elusive side of nature. There was a series of sheer skirts and dresses in the light tints of pastels; the chest and shoulders appliquéd with ornate flower cut-outs. Throughout the presentation, the models' faces were enveloped by cocoon bouffants — almost as if they were happily trapped in an ethereal utopia of high necklines, tulle, and foliage framed windows. With such a breathtaking debut collection, it's apparent that Paramonova designs for the girl that lives on the side where the grass is greener.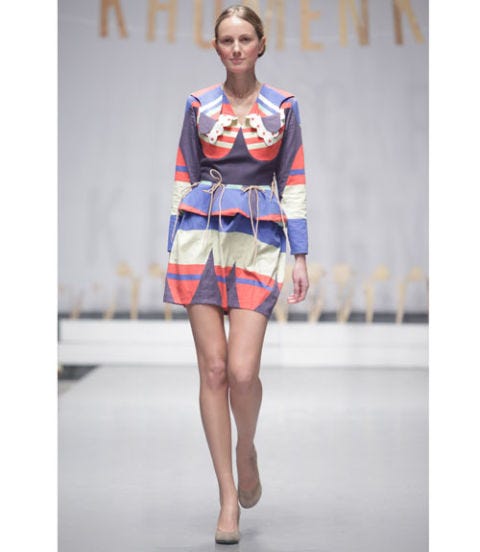 Mercedes-Benz Kiev Fashion Days
Yasia Khomenko
Country: Ukraine

It was a folk story of a pragmatic princess told through technicolor dresses. "It's for the girls who grew up on Disney films after the fall of the Soviet Union and now are women," said Yasia Khomenko in Russian during a backstage interview in Kiev. She used childlike nuances — like polka dots and pattern clashes — but peasant evoking bodices gave the looks a sense of maturity. A geometric printed dress lets us know that this collection wasn't all fantasy — Khomenko's concepts could be easily translated into streetwear.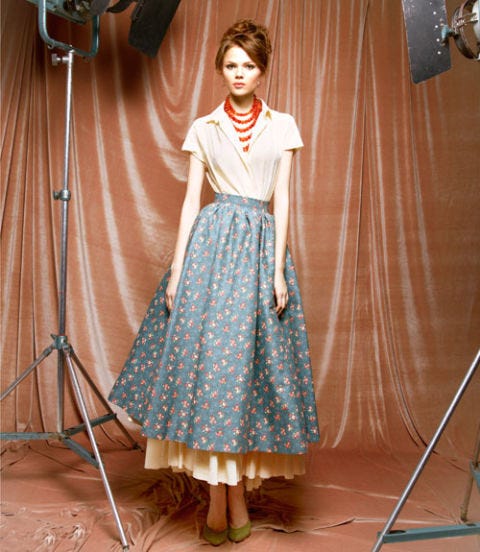 Ulyana Sergeenko
Country: Russia

This Russian designer, often known for her street style, has also been making international waves with her Dior-meets-Kremlin collection. Sergeenko almost always emphasizes an hourglass form by cinching and belting dresses at an empire waist. Her lavish use of traditional Russian floral prints as fabric for trumpet-hemmed dresses makes for a stunning group of Soviet pin-up girls with a Parisian curve.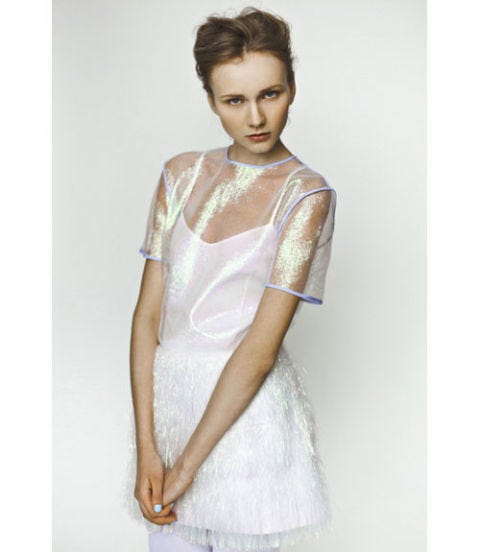 Anna October
Country: Ukraine
In a collection inspired by the delicate precision of skating, the innovative designer used Luvvoile, a chameleon-like fabric that changes color according to its angle. The semi-transparent fabric was crafted into sleeves as well as shredded into skirts — its iridescence serving as a contrast to heavier fabrics, as well as a highlight to the white dresses.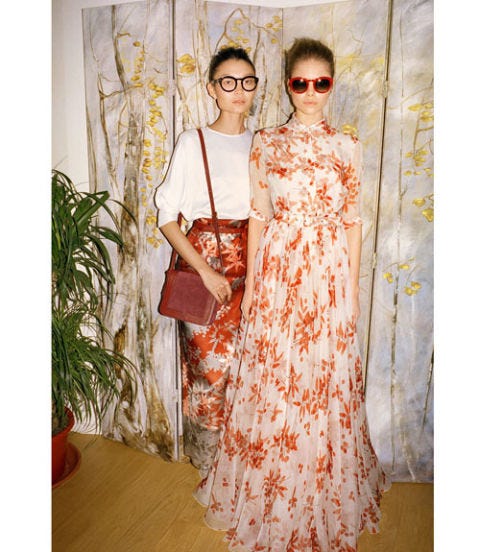 Alexander Terekhov
Country: Russia

The young designer has already twice collaborated with the Italian handbag company Coccinelle. This season, his inspiration came from the classic style of Grace Kelly. A-line dresses and empire-waist skirts were patterned with sponge-printed botanicals in warm tones of red, blue, and green. His timeless collections are universally wearable in any capital — a reason why Terekhov's international popularity is growing.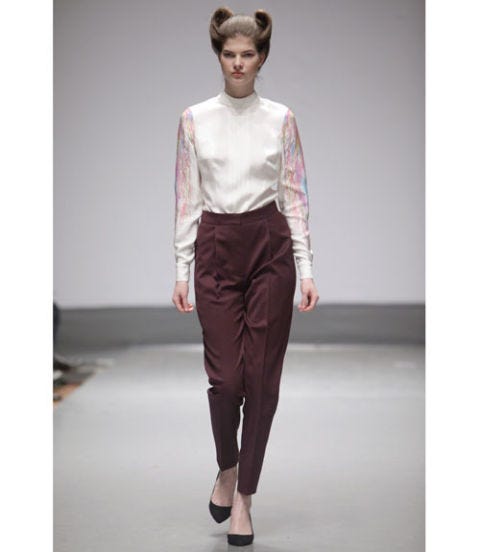 Mercedes-Benz Kiev Fashion Days
Kostya Omelya
Country: Ukraine

In this collection, Kostya Omelya'sgoal was to conserve the silhouettes of the '30s and the '50s, but to add his own stroke of modernity. The first looks were simple and airy: short velvet and silk skirts were paired with light, cropped sweaters. Yet, the interjection of cool innovation was apparent in Omelya's attention to detail: The sleeves of Mandarin-collared minimalist tops, dresses and puffer jumpsuits were whip-splashed with acid pastels.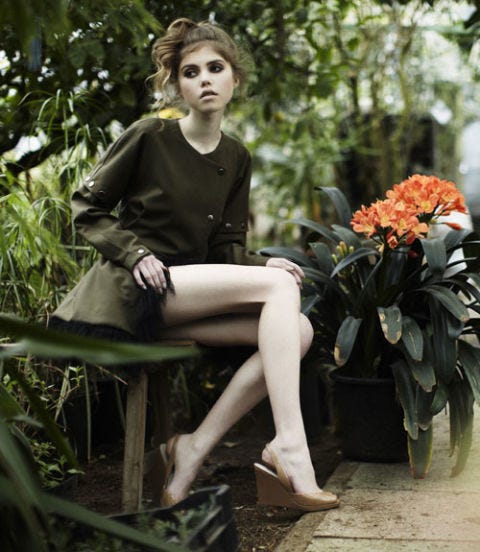 Yulia and Alisa Ruban
Country: Russia

The beauty of the RUBAN brand is in its practicality — the cuts are clean and the colors are bright. The two designers, Yulia and Alisa Ruban, were inspired by a long-awaited summer, keeping silhouettes long but leaving spines exposed by various slits. RUBAN's clothing is interchangeably appropriate between work and a night out — and still, no matter where you are, you'll be bound to turn heads.
Mercedes-Benz Kiev Fashion Days
Maria Bekh
Country: Ukraine

In this collection, the high collars and long, aristocratic cuts were reminiscent of Smolny, the first women's college in Russia. Bekh's girls were almost always covered in dark tones, thick stockings, trousers and maxi-dresses, but sometimes a calf-slit or a sight of décolletage would peek through. At the end, the girls liberated themselves from the modest wardrobe: With their collars buttoned to the top, they strolled down the as runway in crinoline cages instead of skirts, proving the point that a real lady never wears pants.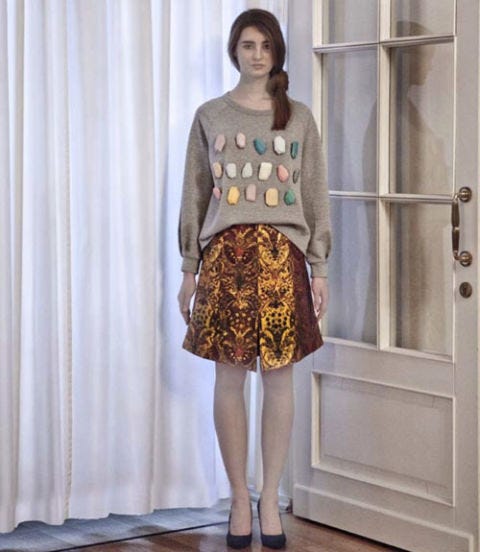 Vika Gazinskaya
Country: Russia
It's hard to miss Vika Gazinskaya — she has become an international street style sensation by wearing her own designs. You can catch her during fashion week with a Led Zeppelin shirt peaking out from under a botanical-printed skirt set. In her latest collection, she used the same street vs. high fashion approach by pairing '80s-style slouchy tops studded with oversized wooden diamonds, with pairs of gilded pants and skirts inspired by Peter the Great.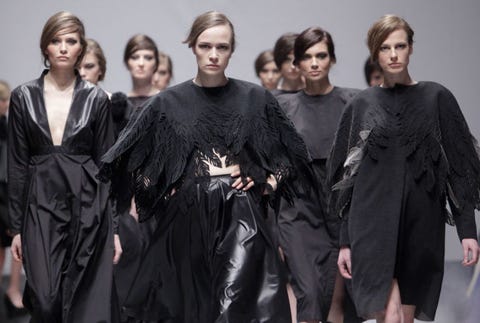 Mercedes-Benz Kiev Fashion Days
Julia Paskal
Country: Ukraine
The young designer introduced her collection in a black palette with some grey touches, allowing more focus on the clean, Puritanical cuts. Owls were an inspiration, hence the feathered, perforated skirt and shawls. At the finale, an army of witchlike heroines swept down the runway, owning the color black in pilgrim-cut silhouettes or navel-hitting décolletage. The designer said that this collection was partially inspired by the forest, but there is no doubt that these pieces could be worn on the street.
This content is created and maintained by a third party, and imported onto this page to help users provide their email addresses. You may be able to find more information about this and similar content at piano.io