Sartorial Superlatives: The Fashion Stars of 2012
Take a look back at the women who made their marks on the fashion world in 2012.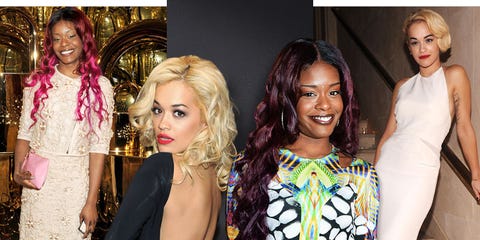 Take a look back at the women who made their marks on the fashion world in 2012.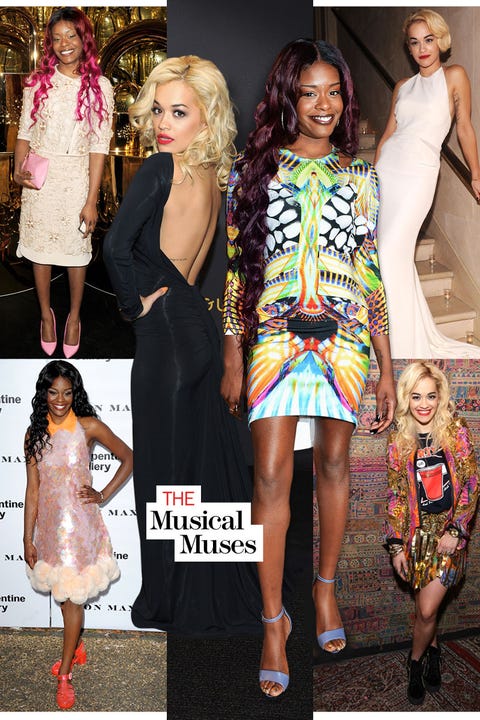 Designers, photographers, and editors couldn't stop talking about these two songstresses in 2012. Not only do they both have a unique signature style, their tunes are downright anthemic. (For the uninitiated, check out Rita's "How We Do (Party)" and Azealia's "Liquorice.") Azealia was even the fall face of T by Alexander Wang, so we have a feeling that we have a lot to look forward to from these ladies in the new year.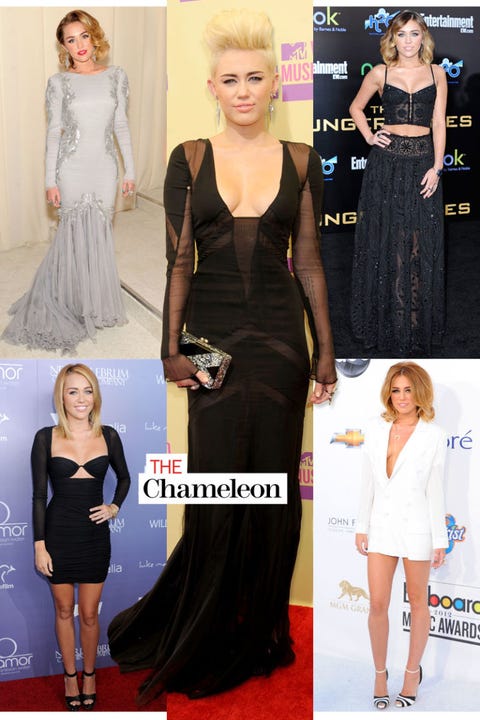 Miley Cyrus
Our September cover girl seemed to change her look each time we blinked this year. From new tattoos, to bleaching her hair, to chopping off her famous bun, Miley was not afraid to experiment with her style in 2012 — and we loved watching her transformation!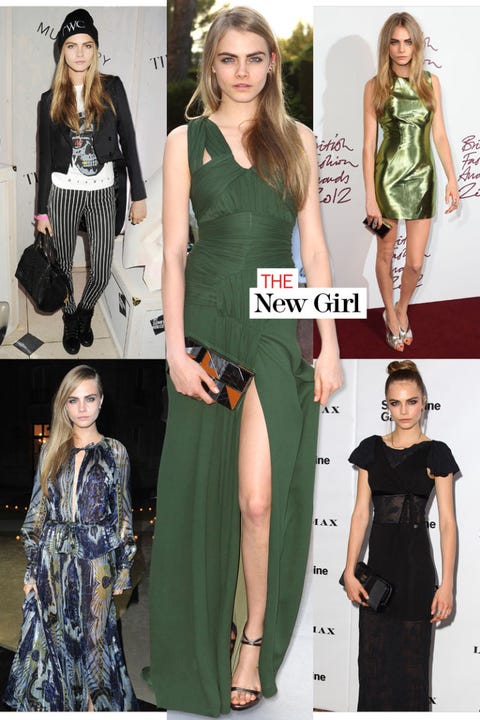 Cara Delevingne
Everyone wanted a piece of cool girl Cara in 2012. The mischievous Brit walked more runways than we could count during Spring 2013 Fashion Month, was a hit among street style photographers, and she even scored a coveted spot walking in the Victoria's Secret Fashion Show. Plus, she was honored as Model of the Year at the British Fashion Awards! Also worth noting: she has the most envied eyebrows of 2012.
Miroslava Duma
You might not know her name — or what exactly she does — but if you're a street style enthusiast, you definitely know her face. The Russian fashion editor has become Internet-famous for her colorful, straight-off-the-runway designer ensembles. She can seamlessly transition from quirky to sexy to elegant with each outfit change, which is why the photographers can't get enough of her.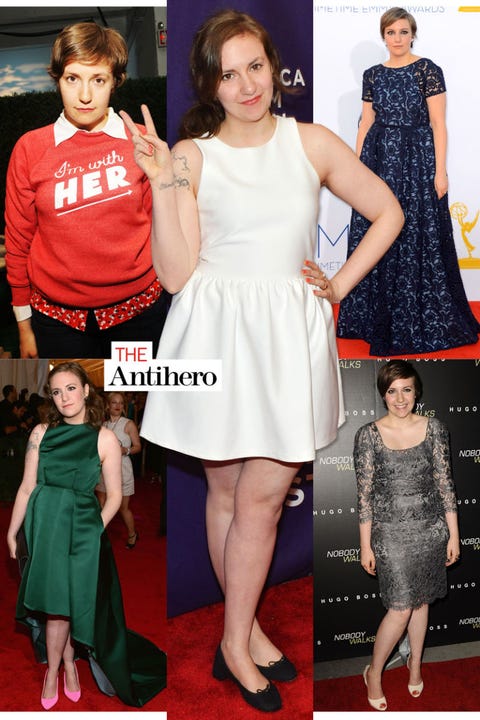 Lena Dunham
The brainchild behind HBO's Girls, Lena has become known for keeping it real — often brutally so. Never striving to be (or dress like) someone she's not, this admirable quality is reflected in her red carpet choices, and her unconventional looks seem to be an extension of her quirky personality.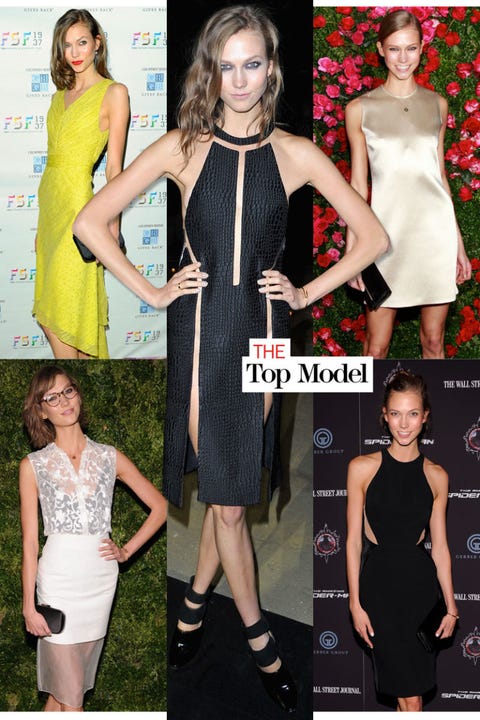 Karlie Kloss
This year, Karlie's status as a bona fide supermodel was cemented. Not only was her face seemingly everywhere — on runways during Fashion Week, fronting countless covers and ad campaigns, getting her wings as a Victoria's Secret Angel — she was named as one of the hosts of MTV's revival of House of Style. Could she turn out to be the Cindy Crawford of her generation? We wouldn't be surprised.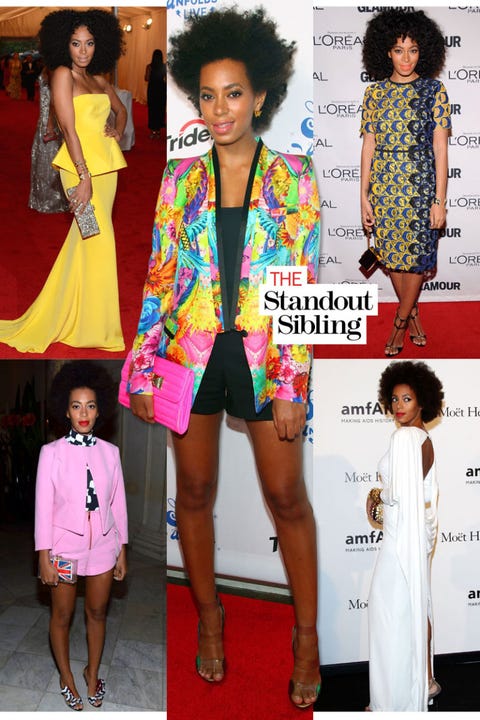 Sartorial Superlatives: The Fashion Stars of 2012
With a new EP called "True" that's getting some major buzz and a sense of style that lands her on best-dressed lists week after week, we're guessing that Solange's days of being known as "Beyoncé's sister" are numbered.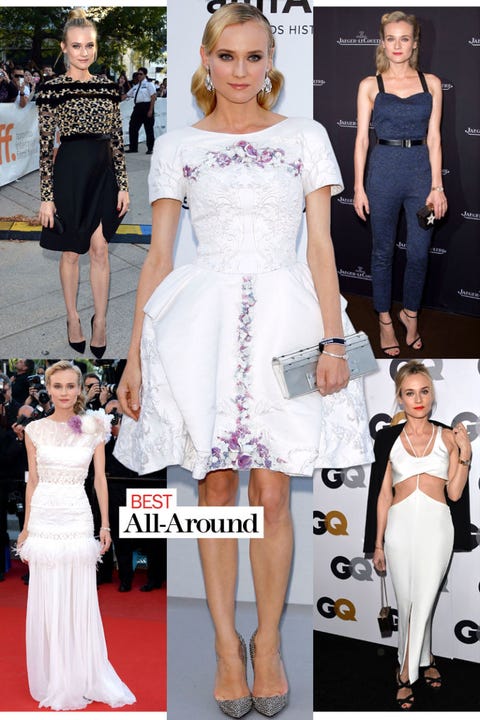 Diane Kruger
The year's top honor goes to one of the most consistently best-dressed ladies in Hollywood. We obsessed over every single ensemble she wore during the Cannes Film Festival this May, where she served as a juror, and it's no exaggeration to say that we swoon each time she walks out onto a red carpet wearing the likes of Chanel, Jason Wu, and Nina Ricci. (Plus, it doesn't hurt that she always has Joshua Jackson on her arm!)
Jennifer Lawrence
We'll admit it, our love for Jennifer Lawrence runs deep. Not only is she a total badass as Katniss in The Hunger Games, she captivated us in Silver Linings Playbook and we're in total awe of her acting chops. We're also blown away by her sense of style — in 2012 she wore stunning gowns by Tom Ford, Prabal Gurung, and Christian Dior on the red carpet, and she always looked pretty darn good if you ask us.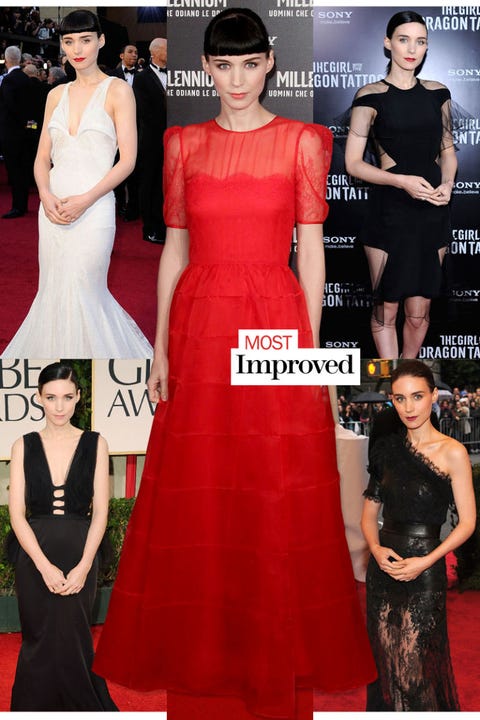 Rooney Mara
Rooney walked countless red carpets before her days as Lisbeth Salander in The Girl with the Dragon Tattoo, but we're willing to bet that you don't remember seeing her. With her looks from Givenchy, Valentino, and Nina Ricci during awards season, she instantly became a favorite of the fashion industry, and earned her spot as a style icon in the making.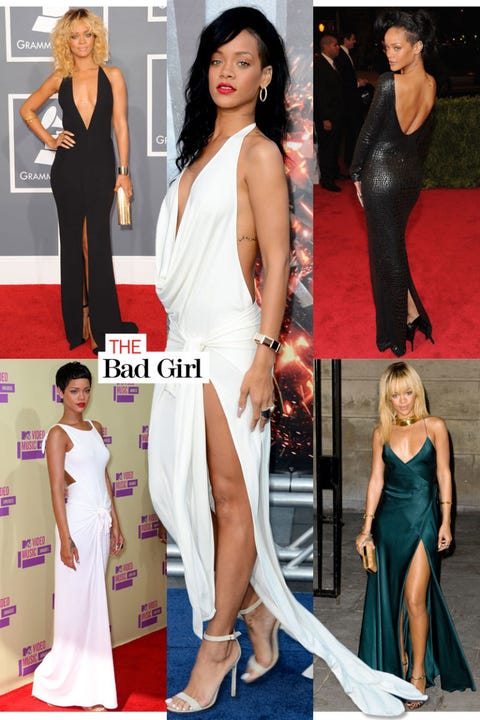 Sartorial Superlatives: The Fashion Stars of 2012
If 2012 taught us anything, it's that Rihanna plays by her own rules. (Don't believe us? Check out her Instagram.) But, that's definitely not a bad thing when it comes to her fashion choices. She sexed up the red carpet this year in gowns by Armani, Tom Ford, and Stella McCartney — with bold beauty looks to match — and while many of her looks were risky, we think she rocked them.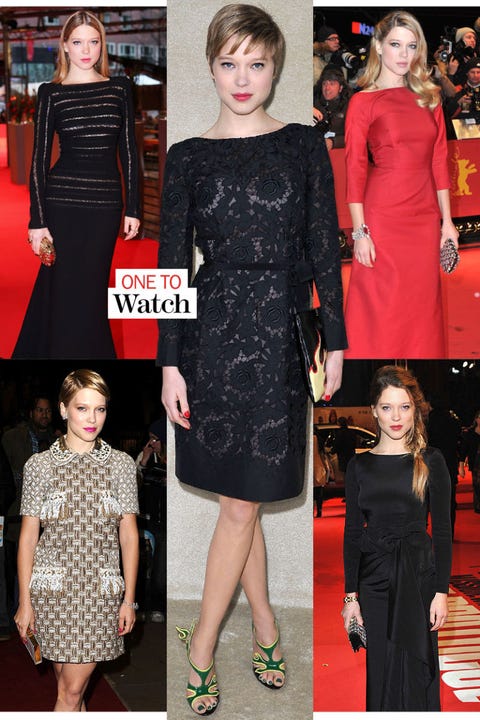 Léa Seydoux
Léa has already scored some serious big-screen roles, but the French beauty has stayed relatively under-the-radar thus far. But, with red carpet looks from the likes of Louis Vuitton and Elie Saab in 2012 and a Prada campaign under her belt, we don't see that being the case for much longer.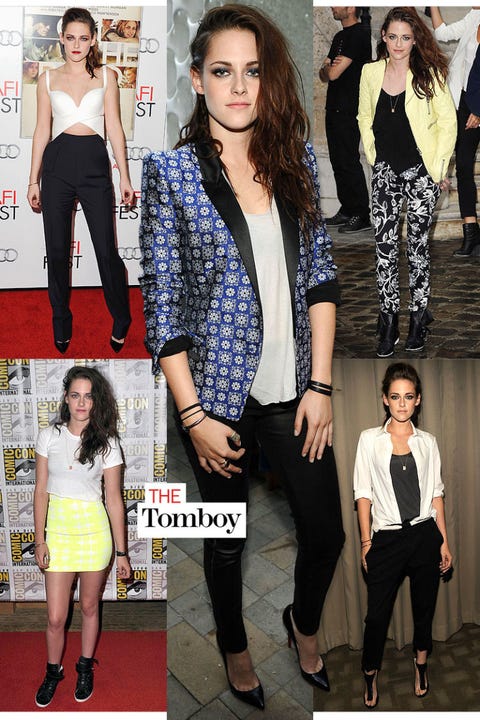 Sartorial Superlatives: The Fashion Stars of 2012
This year wasn't so great for K. Stew in terms of publicity, but the same cannot be said about her style. She made plenty of bold fashion choices in 2012, but the one we appreciated the most was her adoption of the menswear trend. There aren't many stars who can work sneakers or a pair of trousers into a red carpet look, but Kristen managed to pull it off time after time with aplomb. We envy her insouciance!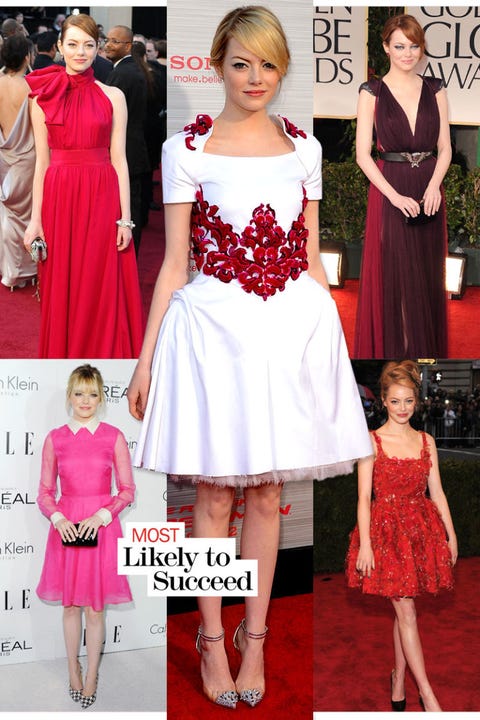 Sartorial Superlatives: The Fashion Stars of 2012
There is a lot to love about Emma, and her style is at the very top of that list. From the sweet cherry-red Lanvin dress she wore to the Met Ball to the fuchsia Jean-Baptiste Grenouille gown — yes, the one with the bow — that she donned at the Oscars, it seems like Miss Stone always gets it right. We can't wait to see what she has in store for 2013!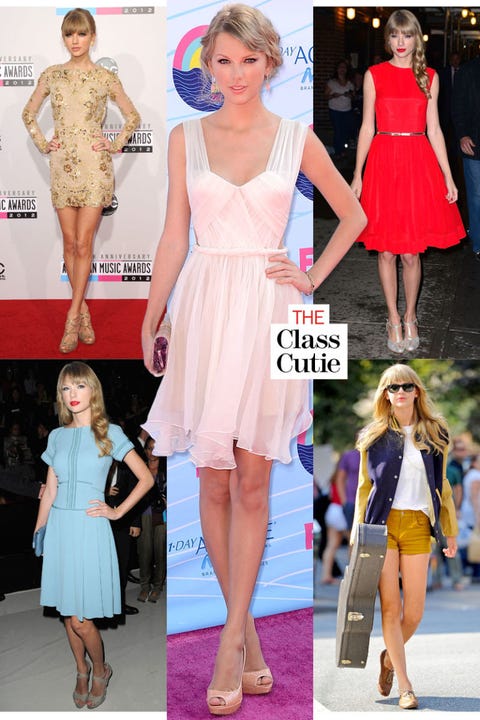 Sartorial Superlatives: The Fashion Stars of 2012
Sure, we often whine that Taylor's red carpet choices are too safe and border on boring, but can you recall an instance where she didn't look absolutely adorable? We didn't think so.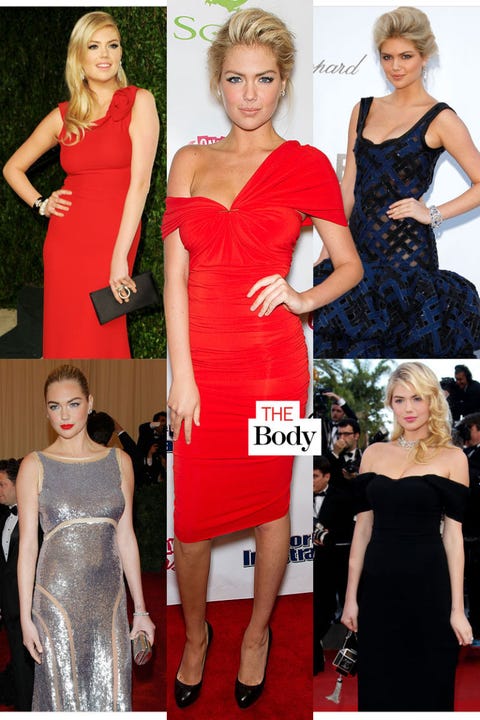 Sartorial Superlatives: The Fashion Stars of 2012
Nobody's curves were more talked-about in 2012 than Kate Upton's. While she oozes sex appeal, she's won the hearts of some of the fashion industry's biggest (and most influential) players, including Michael Kors, Carine Roitfeld, and Marc Jacobs. Could Kate usher in a new era of bodacious babes on the runways and in editorials? Only time will tell!
This content is created and maintained by a third party, and imported onto this page to help users provide their email addresses. You may be able to find more information about this and similar content at piano.io