9 Reasons You Should Wear a "Backlace" on New Year's Eve
The new party in the back.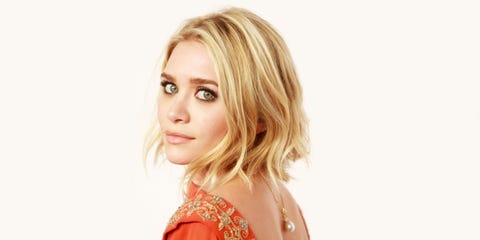 Rocking a backwards necklace to your next fancy affair accomplishes two goals: 1) It shows you off as the style icon you are, and 2) It highlights the unsung hero of sexy, AKA your shoulder blades. But don't take it from us—take it from these incredibly chic-looking stars. (Now you'll just have to perfect that whole blithe, over-the-shoulder pose thing before the ball drops...)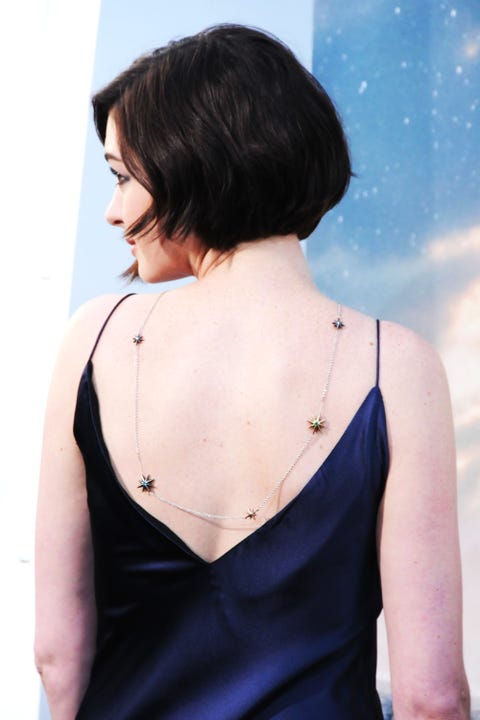 Anne Hathaway
Hathaway confirms what we thought all along: Strappy silk numbers beg for a bit of backside sparkle. The actress's star-spangled strand necklace is just the trick.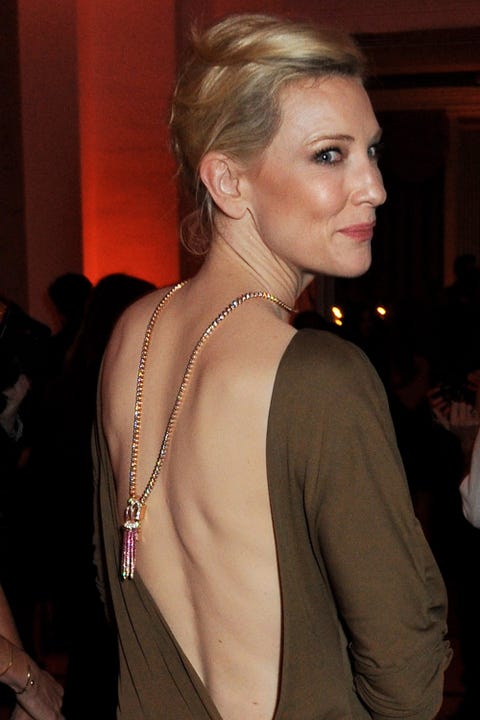 Cate Blanchett
Always one to embrace a bit of non-tradition, Blanchett adorns her back with a shimmering gold tassel pendant that screams, "You wish you could wear me like this."
Jennifer Lawrence
Lawrence takes an understated approach by accenting her strapless Christian Dior gown with a long, delicate, beaded strand. It was just the unexpected detail her classic look needed.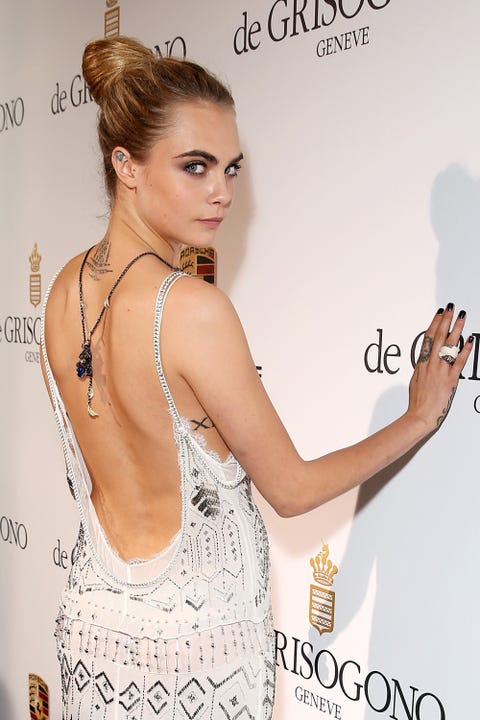 Cara Delevingne
While inherently sophisticated, the look can take a rock 'n' roll turn. Delevingne demonstrates in a decidedly bohemian horn necklace.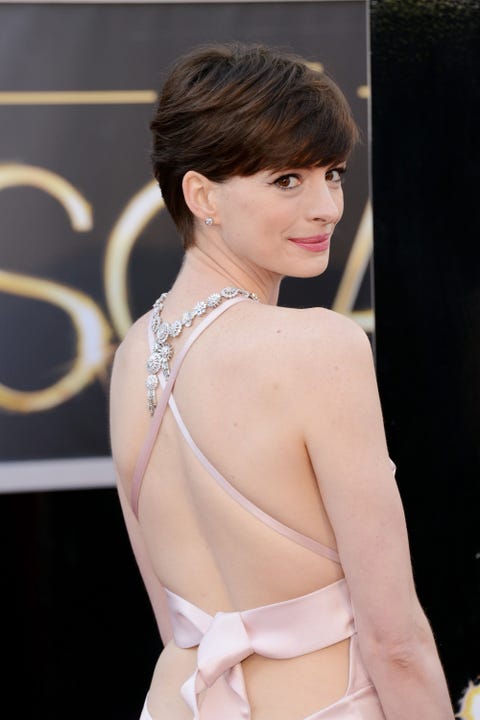 Anne Hathaway (Again!)
Hathaway proves that even a criss-cross strap situation can benefit from a little back candy. Perhaps even a $485,000 Tiffany Blue Book Collection diamond necklace?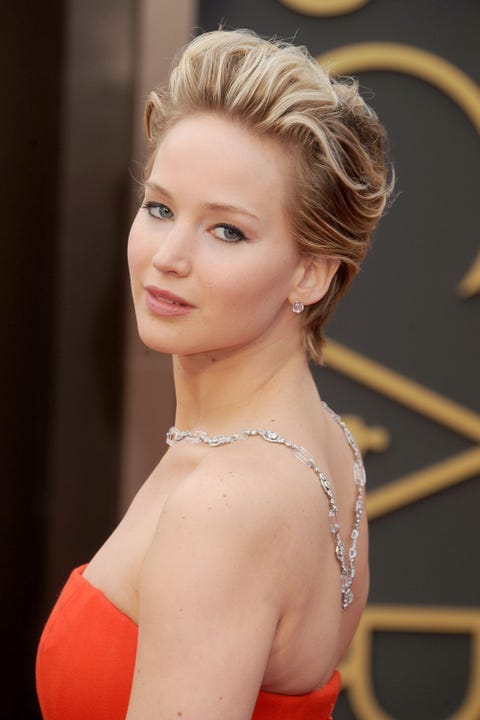 Jennifer Lawrence (Again!)
What can we say, girl loves the look. And we can't blame her—how much more interesting is her outfit because of the edgy accessory?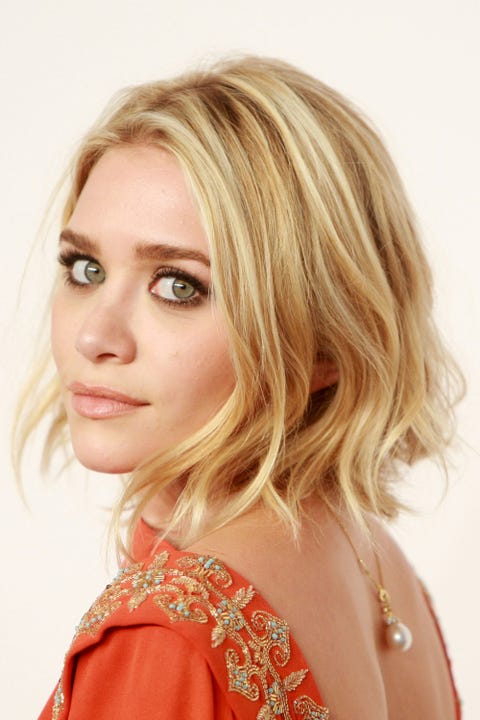 Ashley Olsen
Yes, even short pendants are fair game, as seen in this modern-day Girl with a Pearl Earring Necklace-y shot.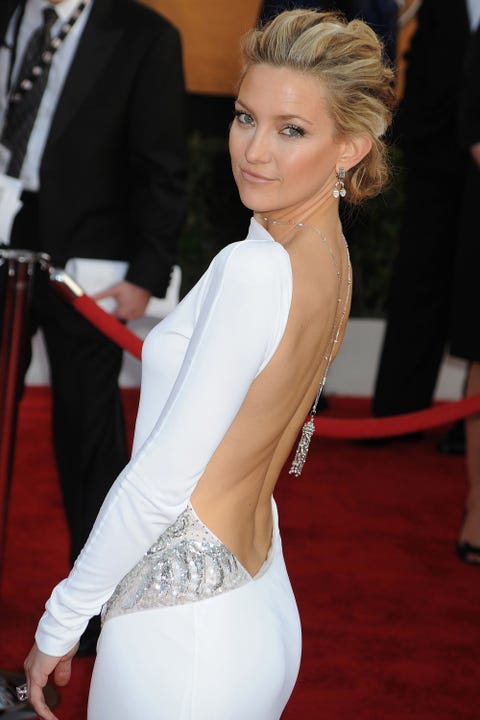 Kate Hudson
Hudson's beaded crystal necklace, paired with an open-back gown, calls to mind the trend's 1920s origins.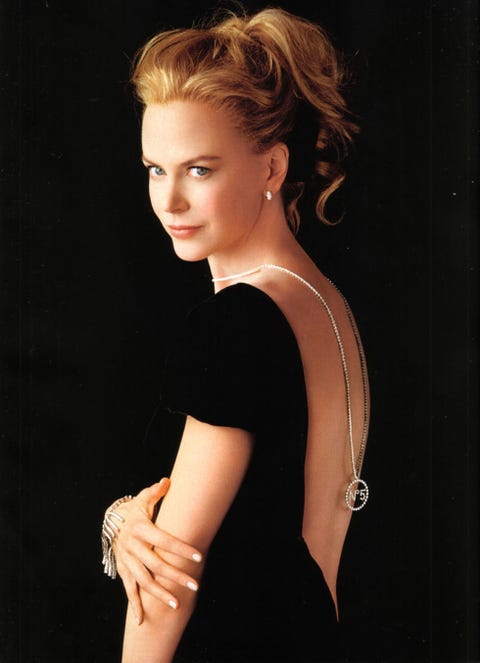 Nicole Kidman
What woman doesn't fancy herself Chanel-approved? Kidman is at the height of elegance this No. 5 pendant down her back.
This content is created and maintained by a third party, and imported onto this page to help users provide their email addresses. You may be able to find more information about this and similar content at piano.io