Denim Style Guide: Prints + Jeans
Manual of Style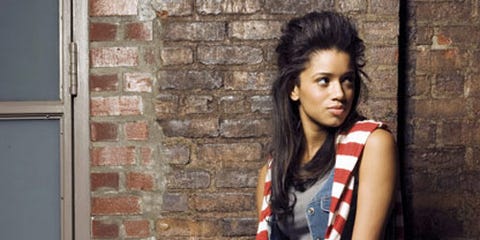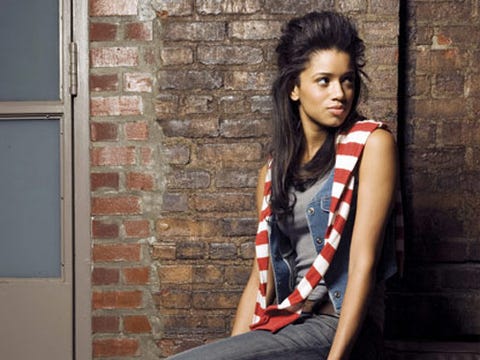 101-denim-print-0407a
Bold prints take a breather with the new relaxed jean. Vest, $226, Jovovich-Hawk; tank top, $35, Petit Bateau; sweater, $132, T Luxury; jeans, $98, Lucky Brand Jeans; shoes, $145, Farylrobin.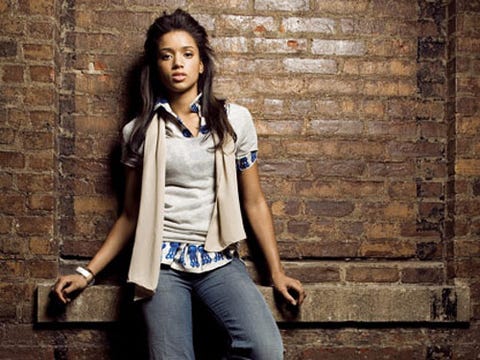 101-denim-print-0407b
VANITY FLARE: This season's maverick - the floor-skimming super-flare. Sweater, $160, Theory; shirt, $220, Nanette Lepore; jeans, $200, Diesel; scarf, model's own; bangle, $110, Isaac Manevitz for Ben-Amun. MAJOR LAYERS: Tame a wild print by layering fine-knit, neutral-toned tees over silk shirts. Cuffs, collars, and hems sneak a peek.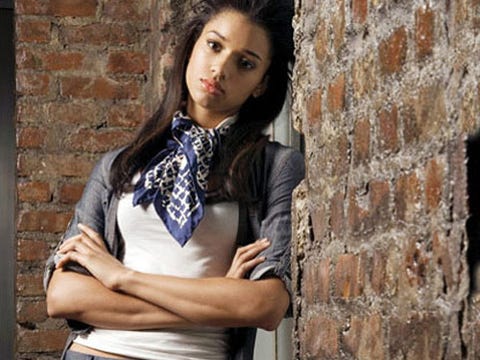 101-denim-print-0407c
DENIM ON DENIM: Jean jackets and pants of different shades and weights DO work together - and really pop with one jazzy accessory. Jacket, $139, Nautica; tank, $55, jeans, $180, Theory; scarf, $38, J.Crew.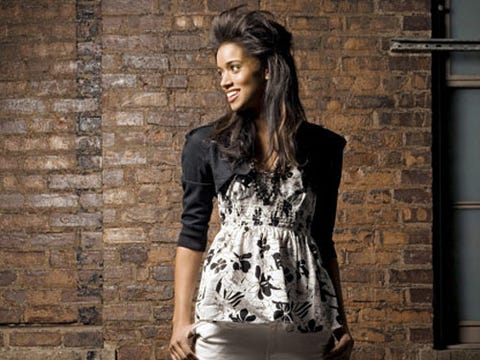 101-denim-print-0407d
ON THE LOOSE: Wanna do a white jean? Choose a slouchy boys' fit in a summery, lightweight cotton. Jacket, $89, Sisley; top, $59, Tommy Hilfiger; jeans, $44, Nicole by Nicole Miller for JC Penney; shoes, $345, Michael Kors; necklace, $143, 2SisterDesigns.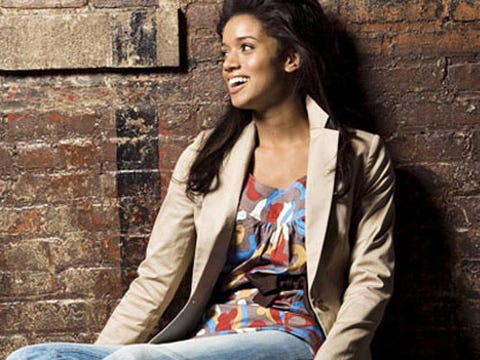 101-denim-print-0407e
Blazer, $168, Banana Republic; top, $24.80, Forever 21; jeans, $220, Raven Denim; shoes, $315, Delman.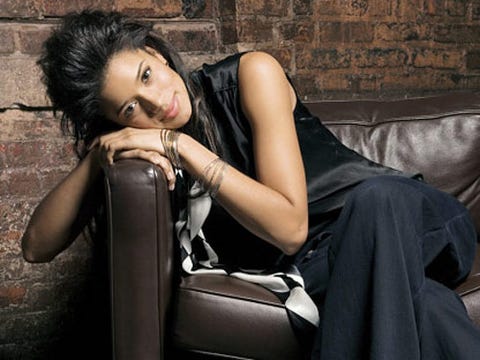 101-denim-print-0407f
Top, $195, Hugo; jeans, $216, GoldSign; shoes, $65, Bandolino; scarf, model's own; earrings, $80, Calico Juno Designs; bangles, $65 for 25, Roxanne Assoulin for Lee Angel.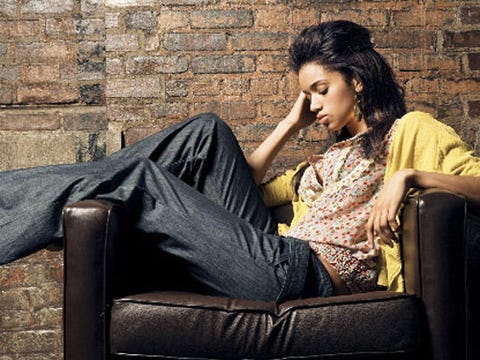 101-denim-print-0407g
Trouser jeans with pleated panels are coolly laid-back. Sweater, $160, DKNY; top, $22.80, Forever 21; jeans, $118, earrings, $24, Arden B.
This content is created and maintained by a third party, and imported onto this page to help users provide their email addresses. You may be able to find more information about this and similar content at piano.io